Meet the Pixelbook, or as Google calls it, "the laptop reimagined".
It's the latest Chromebook from Google and it's a lot different than anything we've seen from them before. It's thin and light and futuristic in design, filled with powerful, over-the-top specs, works great as a laptop or a tablet, and has Google Assistant on board. You can even buy a dedicated Pixelbook Pen, and paired together with the Pixelbook you can do some pretty cool stuff.
After you use it for a while you come to a simple understanding: the Pixelbook is a mobile device. It's the natural evolution of the netbook when people with grand ideas are the ones designing it.
That's the broad interpretation of the Pixelbook, but it's far too simplified. It's amazing hardware matched with Google's vision of computing and built simply to show what can be done. So it's not really too far away from Google's efforts with the previous two Chromebook Pixels. These aren't built to sell by the millions. They're built because they're cool.
About this review
I've been using the Pixelbook for about a week. A week isn't long enough to find everything you love or everything you hate, but it does give me enough time to form an opinion and share it. That's what this review is — some thoughts on the Pixelbook from someone who uses a Chromebook most of the time, and is all-in with the Chrome OS experience. Essentially, I'm the type of person Google made the Pixelbook for.
In video form
Google Pixelbook Video review
There's nothing like a good video to give you a feel for a product. The Pixelbook is no exception. Watch as Jen Karner, Russell Holly and Jerry Hildenbrand become fans of this great device.
Bold and risky
Google Pixelbook Design
The first thing you'll notice about the Pixelbook is how different it looks. Side by side with a Microsoft Surface Book you'll see they are actually pretty similar, but the white glass section of the back and the very squared edges draw your eyes. They almost look out of place, as it's rare to see a thin aluminum laptop be anything but aluminum. It's polarizing — you'll either love it because it's different, or you'll think it's just different and strange.
Like Google's Pixel phones, there's a wide band of glass that covers the top fourth behind the screen. In this case, it's white glass and stands out. It's a design choice, but it's also functional. Like the Pixel phone, glass is used to cover radio antennas to boost reception. The Wi-Fi and Bluetooth antennas sit behind the glass rather than behind a section of plastic on the edge or bottom like we see in other aluminum laptops.
When you open the Pixelbook, you're also faced with a large white band across the front fourth of the keyboard deck. The trackpad sits in the center and it's surrounded by a strip of white silicone-like material. It's soft but not thick, and a little sticky or tacky. Functionally, it provides three benefits: it's a great wrist or palm rest, it keeps the screen away from the keyboard or any aluminum parts and acts as a sort of non-skid surface when you have the Pixelbook in its tent or tablet mode.
So far, it's stayed clean and white, but I have some reservation about the materials choice. Eventually, white silicone (or whatever silicone-like material is being used here) is going to show some dirt. A cursory test using a sprinkle of ash from the fireplace wiped away with a damp cloth, but I wasn't trying to grind it in. Hopefully, Google did its homework here and the material will prove to be stain-resistant and easy to keep clean.
Built for user input
Centered in its cushiony nest is the trackpad. Trackpads on Chromebooks have a mixed history; we've seen plenty of sub-par ones. The Pixelbook carries the trend of great trackpads the Pixel line of Chromebooks is know to have used, thankfully. The trackpad is spacious and glass covered (white, of course), and I'm finding it great to use. It's smooth but has just a hint of friction, much like a MacBook after you've used it a while and the ultra-slickness has been tamed by a bit of finger oil and dirt.
The keyboard itself outperformed my initial reaction, which is good. My first impression, as someone who uses a stiff mechanical keyboard on the desktop, was not great. Surprisingly, it didn't take very long to "train" my hands to use it and the typing experience is a lot better than I expected. It's certainly not my favorite way to put some words on the screen, but there's nothing I can single out as bad. You'll probably need some adjustment time with the Pixelbook keyboard, but I'm betting you won't have any lasting complaints. It's also fully backlit, which is great and expected at this price.
The future of the convertible
The hinges seem sturdy and completely functional without standing out and spoiling the smooth rectangular look. They're 360-degree solid hinges and you can fold the Pixelbook over completely to use it in tablet mode. The Pixelbook is also designed to be used in tent mode, where both sides are folded over and it stands like a tent, and in "Entertainment mode" where the keyboard is folded behind the screen so it's out of the way for watching movies. The hinges are smooth and fairly stiff. You won't have any problems flipping the screen over in any configuration, but it's not going to flip on its own from gravity.
Image 1 of 3
The hinges also house a set of disappointingly average speakers. They sound muffled and muddy, even at full volume. The placement in the hinge certainly contributes to this, and while using the Pixelbook in laptop mode, it's not something you'll want to use to listen to your music all day. It seems like the speakers were designed to be at their best while the Pixelbook is in Entertainment mode and the keyboard is folded behind the display. I understand this move and it's smart to have speakers that work best while watching a movie, but I still was wanting more.
Just laptop things
To round out the external features and design are a handful of ports and controls along the edges. On the right side you'll find a USB-C port and a charge indicator LED, and on the left, you'll see another USB-C port with indicator light as well as a 3.5-millimeter standard audio port that supports headphones and a mic in any combination along with a volume rocker switch and a power button.
Both USB-C ports confirm the Power Delivery standard. You can use either to charge the Pixelbook, use the Pixelbook to charge your phone, connect a USB-C headset, or connect any device that uses USB-C to communicate or transfer data. To compliment them a 45-watt power adapter that can provide two hours of use after 15-minutes of charge time (thanks to the USB-C Power Delivery standard) comes in the box.
One thing missing is any type of SD card slot, so you'll need an adapter of some sort to transfer photos from your camera or copy any files from an SD card to the Pixelbook. Likewise, any peripherals you have that use the long-standing USB-A connection will need an adapter.
Above the display, while in laptop mode, you'll find a 720p 60FPS camera. It's perfect for things like Hangouts or other video chatting applications and captures movement nicely with little to no blur. You'll probably not want to use the Pixelbook as a camera for taking stills even if you find an app that makes this easy to do, but for its intended purpose, it's great. Rounding it all out are four microphones that are designed with video conferencing in mind. Their placement and noise cancellation deliver exactly what was advertised, even in noisy environments.
The gorgeous display
The Pixelbook's 12.3-inch display is stunning. It carries the tradition of previous Pixel Chromebooks with a 3:2 aspect ratio and delivers a bright picture with great color depth and separation. With a resolution of 2400x1600, the LCD has a density of 235 pixels per inch and provides excellent detail. Casual testing shows it has a wide viewing and several people will be able to get a distortion-free look at any sensible angle.
There's a wide bezel all around the Pixelbook's screen, and this is by design. Every step of the design process was done with tablet functionality in mind, and like a tablet, there is room to hold the screen without touching it on all sides. It can be a little distracting, depending on what you're doing, but the configuration does work well when you use the Pixelbook as a tablet. And Google thinks you'll be doing a lot of it.
Of course, it's a full multi-touch screen, and as expected the touch response is excellent. Whether you're running an Android app, using any of Google's suite of office applications or just playing a game on the web the touchscreen performs flawlessly each and every time.
Google has always gone all-out with the display on their Pixel line of Chromebooks. The Pixelbook is no exception. It's amazing at full brightness, and completely usable in a power-sipping dimmed setting. You will love this display.
Delicious excess
Google Pixelbook specs
The Pixelbook will come in three different configurations.
The base $999 model, which is what we're reviewing here, has a seventh-generation Intel Core i5 processor, 8GB of RAM and 128GB of SSD storage. This gives you a Chrome experience that's as flawless as you'll ever find and the extra storage is great for installing Android apps or your own videos. Chrome is designed for the cloud, but there are still things that need some local storage. Managing that storage because you only have 16 or 32 GB of it can be frustrating, but that won't be an issue here.
Stepping things up to $1,199 gives you 256GB of storage space, and for the ultimate power-user a Core i7, 512 GB storage, 16GB RAM model will be available later in the year for $1649. The full specs as tested here:
Swipe to scroll horizontally
Category
Google Pixel 2
Operating System
Chrome OS
Display
12.3-inch 2400x1600 (235 ppi) Quad HD
72% NTSC color LCD
Multi-touch with Google Pixelbook Pen support
400 nits brightness
Processor
Intel Core i5 processor
Seventh Generation (Kaby Lake)
RAM
8/16GB
Storage
128/256GB SSD
Battery
41 Wh (Use time of up to 10 hours)
45W charger (5V/3A, 9V/3A, 15V/3A, 20V/2.25A)
Fast charging: up to 2 Hrs in 15 min., or 7.5 Hrs in 60 min
USB-C Power Delivery compliant
Keyboard
Full-size with 19 millimeter pitch
0.8 millimeter travel
Fully backlit
Trackpad
Etched glass edge-to-edge trackpad
Camera
Full color 720p @ 60FPS
Connectivity
Wi-Fi: 802.11 a/b/g/n/ac, 2x2 (MIMO), dual-band (2.4 GHz, 5.0 GHz)
Bluetooth 4.2
Additional features
Pixelbook Pen active stylus
Google Assistant with one-touch button
Colors
Silver Aluminum unibody
Corning Gorilla Glass detail
Platform updates
Years of free OS updates
Dimensions
11.4 x 8.7 x 0.4 in
290.4 x 220.8 x 10.3 mm
Weight
2.4 lb
1.1 kg
Great at multitasking
The Pixelbook Pen
A $99 accessory, the Pixelbook Pen offers a great way to draw on the screen, take notes, or interact with Google Assistant.
It's virtually lag-free. This is a big deal for anyone who wants to create digital art and also a must-have for any type of handwriting input. Its 10 millisecond response time pairs well with 2,000 levels of pressure sensitivity and full tilt sensing to make the Pen a natural extension of your arm when it comes to any type of input.
The pen is powered by one AAAA battery, which should last a full year. As an active stylus, it can communicate with the Pixelbook's display so the position and distance can be carefully monitored. The Pen's body is nice and full for easy holding and the point is very fine for precise drawing and annotation.
Note-taking is easy with apps like Squid or Nebo, and at release, an update for Google Keep not only works great with the Pixelbook Pen but also will show on the lock screen for easy note taking and time management. The Infinite Painter app was recommended by Google to test the drawing capabilities, and we'll second that recommendation as it offers great support for pressure sensitivity and brush tilting. Screen capture and annotation work directly through the operating system and apps like Nebo will easily convert handwriting into text when you feel like being creative.
The circle is complete
Google Assistant meets Chrome
The showcase feature of the Pixelbook and the Pixelbook Pen is Google Assistant. It's the same Google Assistant you'll find on your phone or inside a Google Home, but there are a few extra touches.
The Pixelbook Pen's button links you to Google Assistant with a configuration that's part Google Now and part Google Lens. Press the button and draw around any portion of the display and Assistant springs to life to offer details on whatever you've captured. Public figures will be identified, words will be looked up in the dictionary, and it can look at a picture of everyday things, like your phone for example, and define them as well as provide a direct link to Google search results.
For the most part, this gets all of the easy things — circling a photo of Lucille Ball will identify her every time — and misses many of the difficult things. For example, a photo of the Essential Phone is recognized as a Pixel. We're not sure how well Assistant will be able to learn things like this, but it's using the same methods as Google Lens so there's definitely a learning component at play.
You can also bring up Google Assistant with its dedicated keyboard button. This opens the Assistant window and you use it the same as any other Assistant-ready product, but one feature unique to the Pixelbook is a standout and has doubled my use of Assistant: You can type your query as text instead of speaking, and the response will also be silent. This is great for times you're out in public where Assistant might have trouble recognizing what you're saying or you just don't want to be that person who is talking to their laptop or tablet. For someone who types all day for a living, it's also a natural way to ask Google for any answers.
Assistant on the Pixelbook isn't very different from Assistant on any other device. The unique Chromebook features are a nice touch, and hopefully they roll out for any Chromebook with a pen and it can be mapped to the search button once Google is satisfied with the way it all works. A unified experience is key for any software that purposes you use it throughout your daily routine.
Same as it ever was
Chrome is still Chrome
The Pixelbook comes with Android app support through Google Play out of the box. The onboarding experience is great: Follow the normal Chrome sign-in process, and once your desktop is displayed you are prompted to sign into Google Play. Any updating or installing support applications is automatic and once finished you'll have a Google Play icon in your app tray.
The apps themselves are a mixed bag. You'll find plenty that work great. They resize properly, the windows are movable and shrink to the taskbar or go full screen exactly as expected, and really feel like a native application. You'll also find other older apps that don't resize and hang when you try to minimize them or just want to misbehave in a desktop environment. The biggest issue with Android apps on the Pixelbook is also the biggest issue for Android apps on a tablet — they were designed for a small phone-sized screen.
This has always been, and may always be, a pain point for Android. Companies like Samsung have made some wonderful tablets, and Google has a few of its own. But developers aren't forced to add features that directly support a much bigger screen. Android apps are infinitely scalable, and finding an app that works as intended on the Pixelbook isn't difficult, but finding with elements that properly scale or layouts designed for this much real estate is a little more difficult.
Let's try this again
Your new Android tablet
It's clear that the Pixelbook was designed not as a Chromebook with a flippy convertible screen, but as a device that's equally good in either configuration. The touchscreen is as responsive as any tablet you'll find, the display was built to allow you to hold it as a tablet in any direction, and the 10-millimeter thickness and 2-pound weight mean it's not going to feel exceptionally bulky or heavy.
I've been using the Pixelbook pretty equally divided between laptop mode and tablet mode. I can work at my desk and type away (of course, I wrote this review using it) or sit back with my feet up for an hour or two using it as a tablet when I don't need to type. The wireless connections seem fine, though I'm not sure how much the glass has to do with it. Bluetooth headphones work across my house just like they do on any other good Chromebook and I have a great Wi-Fi signal inside as well as on my small workspace on the porch.
Google claims you can get 10 hours of battery life with the Pixelbook, and they're not too far off the mark. Without caring about brightness or how many things I'm doing and CPU speeds, I get between seven and eight hours of usage before I really need to plug things in. The two hours of use on a 15-minute charge is also an accurate statement and a few small top-ups can keep me going all day and all night until I fall asleep reading.
The Pixelbook is comfortable to use and blazing fast while doing anything I have thrown at it so far.
Google needs to find a way to entice developers to build apps that work great on a tablet, not just work on a tablet. The Pixelbook could be that incentive, as it would allow a developer to experience the best of both a tablet world and a Chromebook world, as Android is now a permanent part of Chrome. Should a company build a similar device without the over-the-top specs and prohibitive price tag, this configuration just might take off. Instead of thinking the Pixelbook is competing with the Surface line or a MacBook, we should be thinking it competes with the iPad Pro.
Apps done well feel especially natural with the Pixelbook in tablet mode, and being able to read a book while holding the screen in my hands as well as being able to send a long email using a real keyboard on the same device is great. We just need more than Play Books and Gmail to be great.
A $1,000 halo
Should you buy the Pixelbook?
Ask yourself a simple question — does anyone really need to spend $1,000 on a Chromebook? Your answer should be no. Samsung and ASUS both make very powerful Chromebooks that will do anything you can do with Chrome and do it well. They tear through Android apps, can render and display even the most intricate web page or app, and most importantly, have a price tag about $500 cheaper than the Pixelbook. Nobody needs the Pixelbook. But Google most certainly doesn't think this is a product anyone needs.
No, the Pixelbook is the very definition of a halo device. The term gets overused, but really — Google made the Pixelbook because they want to show what's possible. Seeing how great Chrome can be on excessive (yes, I'll go that far) hardware is the hallmark of the Pixel line of Chromebooks, and it's continuing on the new Pixelbook as a true mobile hybrid device. Google built it because they can.
It's an amazing device and lives up to all the hype that has surrounded it since we first heard of it. And there are people who will buy it, but not because it's something anyone needs. It's that thing that you want. It was built for people like me, who have changed their digital life to be all-in with Chrome and really want the shiny beautiful thing. If you're also that person, you'll love the Pixelbook as much as I do.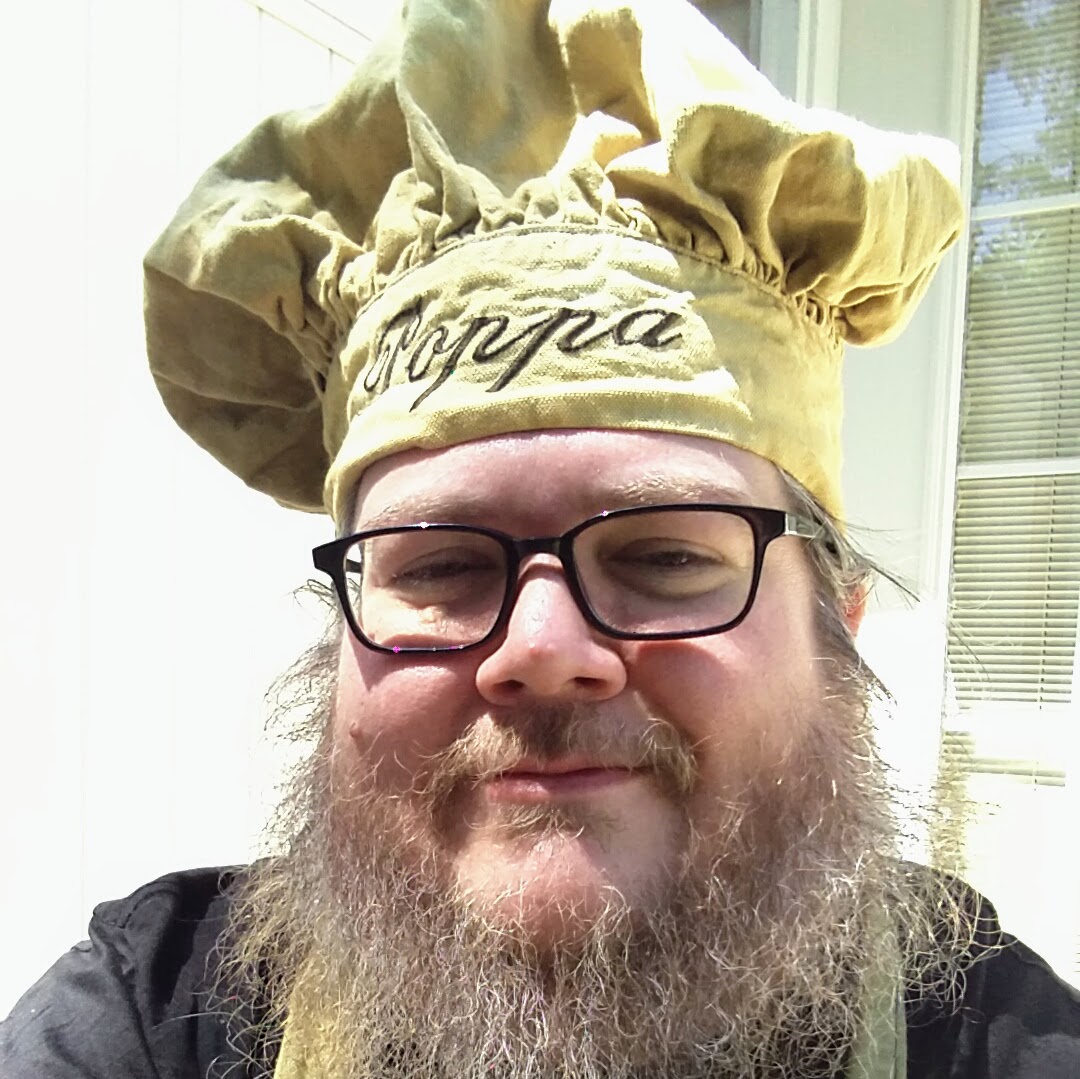 Senior Editor — Google Ecosystem
Jerry is an amateur woodworker and struggling shade tree mechanic. There's nothing he can't take apart, but many things he can't reassemble. You'll find him writing and speaking his loud opinion on Android Central and occasionally on Twitter.