Google Daydream: Everything you need to know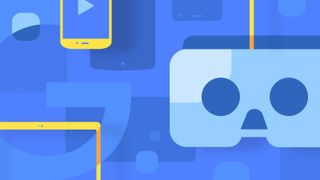 Google is continuing their efforts to deliver a superb virtual reality (VR) experience that is accessible with just your phone, through a new platform they call Daydream. With Cardboard, they introduced a new generation of users to simple and inexpensive VR. The first Daydream headset was absurdly comfortable and started with access to tons of great games and experiences for you to explore. Now, with the next Daydream upgrade, it's obvious the goal was to refine that experience into something stellar for everyone.
Getting started
You finally broke down and bought yourself a Google Daydream, congratulations! Or, maybe you're looking into all the reasons you should get one? Regardless, we've got all the starting information you'll need to make the introduction process the easiest it could be. That means it's time to test out all the things perfect for getting you accustomed to VR. From everything you need to know about your new device to the best apps and experiences to try out first, we've got your back.
Everything you need to know about the Google Daydream
Pixel phones are perfect for Google Daydream
5 perfect starter apps
Dealing with nausea in VR
Keeping your Daydream clean
Helpful how-tos
You definitely want to try out all the new and exciting things you have access to with your new headset. Some of these features might be hidden in the settings or within apps on your device, and we've scoured to the ends of VR to gather them all for you in one spot. If you want to take all of your fun to the next level be sure to check them out!
Casting audio on your Daydream
Switching hands in Daydream
Share your adventures on a second screen
How to set up your bluetooth headphones
Expand your experience with some extras
No matter what it is, from computers to headsets, there will always be a thousand accessories for you to test out. There is absolutely no exception for the Google Daydream, especially since it runs from an Android phone. With so many accessories available it can be a nuisance to try and find the best while you're searching online, and then it comes down to finding the best bang for your buck. Don't worry, we've gone throughout favorite accessories and found the best of the best for you!
The best accessories for Daydream
The best headphones for Daydream
The best Chromecast to use with Daydream
The best battery cases and mods for Daydream
Troubleshooting
Just about every piece of technology in our lives are going to give us some issues at some point. We've already discovered most of the common, and some rare, problems encountered with the Google Daydream. Don't let this discourage you. Most of the issues you'll encounter are small hiccups with quick fixes. If you experience anything below, you can click the link to get yourself out of that pickle! If you're experiencing something that isn't listed below be sure to visit our forums or drop a comment below.
Fixing apps stuck in Daydream mode
What to do when your daydream controller won't move
How to handle not having headphone jacks
What to do when games don't line up
What to do when your Daydream controller won't charge
Dealing with controller issues with the Galaxy s8
What to do when your app is asking for Gear VR instead of Daydream
Finding the best content
Perfect, now you're all set! Since you're ready and fully understand all the things your Daydream can do it's time to check out all the best content for you to try. Here we've compiled a list of the best games, apps, and videos for you to boot up in your headset and experience everything VR can do for you.
Google's standalone headset, the Lenovo Mirage Solo
If you love the Google Daydream, chances are you are going to love Google's next project, the Lenovo Mirage Solo. This is a standalone headset that doesn't require your phone to run. By only needed to grab your headset and go it takes portable VR to a whole new level. Not just that, but as it only needs it's own processors to run it meant they could do a lot more upgrades that don't revolve around a phone to need. This means that they had more of an ability to better enhance the visuals, graphics, and playtime on a broad scale - as opposed to needing the best phone out there to increase your experience. If the Mirage Solo sounds like something you would love, check it out below!
How to clean your Lenovo
How to factory reset your Lenovo
The best battery backups for Lenovo
How to backup your Lenovo
The best headphones for the Lenovo
How to share screenshots with your Lenovo
How to use bluetooth headphones or spearkers with your Lenovo
Questions or comments?
If you still have any questions, or you want to tell us how you feel about the Daydream or the Mirage Solo, sound off in the comment section below!
Get the Android Central Newsletter
Instant access to breaking news, the hottest reviews, great deals and helpful tips.
Essa Kidwell is an expert in all things VR and mobile devices who can always be found with an Oculus Go, a Pixel 2, and an iPhone 7+. They've been taking things apart just to put them back together for quite some time. If you've got a troubleshooting issue with any of your tech, they're the one you want to go to! Find them on Twitter @OriginalSluggo or Instagram @CosmeticChronus.