Best PSVR 2 games 2023
Piggybacking on the Oculus Quest 2's library, the PlayStation VR2 had one of the strongest launch lineups we've ever seen.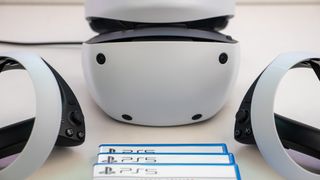 (Image credit: Nick Sutrich / Android Central)
Less than six months since launch, the PSVR 2 has a fantastic library of games that'll provide hundreds of hours of VR content. Though to be fair, most of the best PSVR 2 games are either revamped Quest 2 ports or converted from PS5 games.
Aside from a few epic exclusives like Horizon Call of the Mountain and Gran Turismo 7 on the PSVR 2, you'll find a lot of repeat picks from our best Quest 2 games guide in the list below.
But we've narrowed down that list to focus on the best of the best across nine specific categories like puzzles, horror, and shooters — including our favorites and some honorable mentions to buy next on the PSVR 2.
Choosing the "best" games for a VR headset varies more than a traditional console's library, because immersion can be a double-edged sword. Resident Evil Village VR is a fantastic game but a terrible experience if your heart or stomach is unprepared. And certain genres cater more to VR beginners or veterans, depending on how much artificial movement — and potential nausea — they have.
Thankfully, the PSVR 2 had more games worth playing at launch than we'd seen in a long time, and that list has only grown since then. Below is our monthly updated list of the best PSVR 2 games. You can also check out our list of the upcoming PSVR 2 games, some of which will undoubtedly fill up this list before year's end!
These are the best PSVR 2 games
Action/Adventure
Exploring magical or outlandish realms. Story-rich adventures. Challenging evil foes and making friends. Action/adventure VR games are the best all-around experiences for people who want something exciting rather than relaxing, without falling into niche categories like horror or shooters that not everyone loves. These are our favorites.
Horizon: Call of the Mountain
There's a reason Sony chose Horizon Call of the Mountain as the one game it bundled with the PSVR 2 console. Our favorite PSVR 2 launch game, Horizon CotM takes place between Zero Dawn and Forbidden West in the franchise's rich post-apocalyptic world, and you'll best enjoy the experience if you know something about that world.
But it's not strictly necessary; all you need to know is that you're on a quest to save your brother and prove your own redemption after making a terrible mistake, using your archery and climbing skills to do so. You'll fight the same robotic foes as from the original games, but they become much more frightening in VR compared to playing the speedy Aloy at a third-person remove. The combat and movement mechanics are excellent, and the world itself is insanely beautiful.
No Man's Sky
Also one of the best PS5 games in general, No Man's Sky is a fantastic procedurally generated sci-fi experience that has grown so much since its early days, when it was playable on the original PSVR. After the latest Fractal update to version 4.12 — one of about 20 free content updates across 7 years of development — No Man's Sky jumped to the latest PSVR 2 headset. And unlike other focused VR-only games that'll last you 5–20 hours or so, you can play No Man's Sky for hundreds of hours and never run out of things to do.
With Fractal, Hello Games changed No Man's Sky's mechanics to work more seamlessly with the Sense controllers. You can check a quick menu and inventory on a wrist display, control your ship manually with the stick and throttle, or unholster your Multi-tool/weapon from over your shoulder to defend yourself. Haptics and 3D audio will help you live in the massive world in a way you couldn't before, but you can switch back to non-VR mode at any time if you need a break.
---
Honorable mentions
Song in the Smoke: If you've ever wondered what it could be like to survive as a caveman in the age of dinosaurs (and other prehistoric creatures), Song in the Smoke will fill that void. Hunt, craft, gather and hone your skills to take down bigger and badder creatures.
Star Wars: Tales from the Galaxy's Edge - Enhanced Edition: Each "Tale" has you step into the shoes of a different Star Wars character, including a High Republic Jedi, droid bounty hunter, and other characters. It's an enjoyable, eclectic experience with plenty of character cameos that Star Wars fans will appreciate.
Family-friendly
While VR headsets aren't recommended for kids under 12 or 13, depending on the headset manufacturer, this warning has more to do with legal ramifications than it has to do with science. As such, we don't think there's any harm in putting a VR headset on your child so long as the IPD is set correctly. The best PSVR 2 family-friendly games are all great to watch and play with the whole family!
Moss Book II
Moss is one of the most well-known, classic VR titles that made a name for itself by letting you interact with the main character in novel ways. Moss: Book II begins quite literally right where the original ended — immediately after vanquishing the giant snake boss in the first game — and includes improved combat mechanics, better controls, and even more time with the ever-lovable Quill, a plucky little mouse with a sword.
Book II adds several new weapons and gameplay mechanics that let players hone their own combat style, although plenty of puzzles are tailor-made for specific actions or weapons in order to solve them. Like any good platformer, Moss: Book II doesn't just feature running and jumping and intermixes plenty of puzzles and combat — as well as boss battles — to keep things fresh.
A platformer in VR might not make much sense on the surface but, once you head into the world and realize you're a physical spirit that assists Quill on her quest (all while directly controlling Quill and her actions, too), you'll quickly realize how important that interaction is between you and the heroin of the story. It's as fun to play as it is to watch and the content is wonderfully family-friendly.
While you don't have to play the first Moss game to get an appreciation for Quill and the beautiful, detailed world around her, there's no reason you shouldn't pick up both games if you really love Book II.
Vacation Simulator
Vacation Simulator is a pseudo-sequel to Job Simulator, taking place in the same humanless world as that title. While it shares many similarities both visually and mechanically, Vacation Simulator changes things up by giving players the opportunity to take virtual "vacations" to one of three common vacation environments: the beach, the forest, and a snowy mountainside ski resort.
But Vacation Simulator isn't designed to make you feel like you're actually on vacation. Instead, this game is designed "by robots" to simulate what it might have been like for a human who went on vacation. Think of it almost as if ChatGPT wrote an entire game about being human and got several things both hilariously wrong and ironically correct at the same time.
Like Job Simulator, Vacation Simulator is a game that gets better the more you put your imagination into something. This time around, you've got a backpack you can store items in and take them between worlds. That really opens up the possibilities when making snowcones at the beach or s'mores in the forest, especially when you add an ingredient that you might not otherwise and get a comical reaction out of it.
While you won't need to play Job Simulator to understand or appreciate Vacation Simulator, there's little doubt that people who enjoy one will also love the other. The PSVR 2 version of this classic comes with enhanced graphics, new haptic feedback tricks, and all the DLC that was needed to be purchased in the other versions of the game. Likewise, Cosmonious High is another great game by the same developers that's full of even more interesting experimentation and item combination possibilities.
Horror
The original PSVR had some excellent horror titles across its lifetime, starting with a terrifying bang thanks to Resident Evil VII and Until Dawn. The PS VR2's horror library still has plenty of growth potential, but horror fans have one obvious, terrifying choice if they have strong stomachs.
Resident Evil VIII: Village
Resident Evil Village needs little introduction. Fresh off his escape from the deranged Baker family in Louisiana, Ethan Winters is drawn into another horrifying situation in Eastern Europe. You've probably heard of Lady Dimitrescu, but the stomach-churning horrors of this game go far beyond tall vampire ladies. I mention nausea because not only are the gory visuals a lot to tolerate in VR but there's no teleporting option: you need strong VR legs to play this.
Like the popular Resident Evil 4 VR port on the Quest, Village's free VR port adapts the gameplay specifically for motion controls. You pick up and interact with objects, aim weapons at foes, manage your inventory, and so on using the Sense controllers. To be able to pull out weapons from specific parts of your body, rather than having to open an inventory menu every time, helps the overall experience feel that much more real when Lycan hordes bear down on you.
The Walking Dead: Saints & Sinners - Chapter 2: Retribution
The original Walking Dead S&S topped our list of favorite horror shooters on the Quest, but the sequel's rushed launch drew controversy because of its buggy state. Skydance eventually patched the game and tried to pay content creators to highlight its fixed state, which led to further blowback. The entire experience was unfortunate, because it overshadowed a game that's even better than the original.
With the PSVR 2 launch of Retribution, you dodge these issues and get the ideal port with fantastic graphics and no bugs in sight. A superb narrative raises the stakes with top-notch voice acting and great dialogue, the kind of AAA game that VR fans rarely get to experience.
Gameplay-wise, you start off with a ton of great weapons and gear, so you don't feel like you're starting over (as typically happens in sequels). The crafting and scavenging system received a vital facelift to make it better, and the addition of the Nemesis-like "Axeman" appearing at the worst moments adds some real tension and challenge.
As for the visuals: hot dang, does this game look good compared to the Quest port. Skydance used the PS5 hardware to full effect, and it adds to the experience, letting you really step into the Walking Dead world.
---
Honorable Mention:
In Jurassic World Aftermath, you crash-land in Isla Nublar and must hack, puzzle, and sneak your way through raptor-infested areas and prove you're more of a "clever girl" than they are. While it's not at the horror level of, say, Alien Isolation, Aftermath is a tense experience that franchise fans will definitely enjoy.
Multiplayer
We categorize multiplayer games as titles that play best when you play online. The best PSVR 2 multiplayer games can be played offline but are typically best when played with friends (or complete strangers) online. This is the one category where we had a hard time narrowing it down to two favorite titles and decided to highlight three, instead.
After the Fall: Complete Edition
After the Fall has been one of our favorite VR titles since its release at the end of 2021, and for good reason. It's essentially Left 4 Dead in VR, offering up the same general gameplay loop with the added bonus of weapon upgrades, player and gun skins, and new content every few months. Players will start each session in "The Line," a communal hub where players can meet and tag along on missions together.
Each mission follows a linear path through a level, seeing players blasting thousands of zombies and large, frightening hero units along the way. Encounters are randomized and no two play session is the same. Although maps themselves don't change, the number, frequency, and locations of enemies, weapons and ammo, and even secrets all change.
The complete edition includes everything in the base game plus everything in the Frontrunner Season, Reclamation Update, and Descension Update. That means players get to choose between a dozen weapons, each of which is totally customizable and upgradable, and both PvE and PvP modes are available.
The PSVR 2 version actually debuted two brand-new maps, new guns, and new enemies. The PSVR 2 version also features the enhanced visuals from the PC version plus brand new haptic feedback support for the PSVR 2 controllers and headset. Playing on PSVR 2 means guns feel more like real guns because it takes effort to press the triggers, although, you can turn that off if it gets annoying.
It's also the most immersive version thanks to the haptics. There's nothing quite like the feeling of getting attacked in-game and having the headset vibrate to make you feel like you're in the world. I'm extremely fond of this feature, in particular, as I feel like it makes it easier to know where an attack is coming from; something that can be hard to know when you're being attacked by a hundred zombies at once.
Demeo
Demeo is a game we've covered a lot on Android Central since its original release on the Quest, and for good reason. Demeo is a bit like if you took a Dungeons & Dragons campaign and simplified it enough to be playable any night of the week. Join up with up to three other folks — friends or someone random — and conquer all five campaigns to reveal the story of the Elven King.
Demeo is a turn-based fantasy strategy game that puts players around a table in a virtual basement, but that setting is only the backdrop for the actual game. The table contains an incredibly detailed, shifting board game that's randomly generated to fit each campaign's narrative and theme. Players will make their way down through three "floors" in each campaign, each of which culminates in an epic memory-making boss battle.
Demeo sets itself apart from the pack not only because it's inherently more interactive and social than most strategy games could ever hope for, but also because the community is bizarrely friendly. I've got several friends who jumped right in and were welcomed by random strangers, helped through campaigns, and made better players through these positive influences. Most other multiplayer games end up in name-calling sessions that make you feel like you're permanently stuck in middle school.
Demeo's campaigns have grown exponentially over the past few years and the team isn't done with it, either. The Elven King was just the first set of campaigns, and there's no telling what's on the horizon. There's even a PvP mode on the horizon, which should mix nicely with the game's unique pinch in-and-out zooming method that lets players get as far away or close to their characters as they want.
Pavlov
Pavlov is one of those strangely-named games that you'll always remember, but that's not just because of the name. Taking cues from games like Counter-Strike and Call of Duty, Pavlov is a fantastic military-themed shooter that doesn't just focus on the main setting — that's modern warfare — but also lets players join in on WW2 battles or go full apocalypse and blast zombies alongside friends.
Pavlov sets itself apart from the endless hoard of military shooters by offering a whopping 15 game modes which run the gamut from PvP to Co-op, classics like capture the flag, and even a brutal game of hide and seek. It's even got an Among Us-like mode called TTT where you'll head out with nine other players, one of which is an imposter that's aiming to eliminate everyone else.
Not only that, but the game's unbelievably massive roster of guns all look and feel incredibly realistic, requiring players to become familiar with how to eject a magazine, load a new one up, cock the gun, and aim properly. If you've never played anything like it, expect a decent learning curve as you purge your habits of pressing square to reload and have to switch to actual gun-handling mechanics, instead.
---
Honorable Mention:
Zenith: The Last City is one of the only MMORPGs you'll find in the world of VR and, currently, the only one on the PSVR 2. Regular updates have kept the action fun and, speaking of action, the combat mechanics have you actually swiping swords and casting spells instead of just pressing buttons. It's a nice change of pace from the usual MMO fare.
Music and Rhythm
Even though the wired PSVR 2 doesn't lend itself to active movement as much as the Quest 2, most VR rhythm games have you standing in one core position, dodging or dancing left or right but largely sticking to one zone. Whether you want to burn calories or simply groove to sick beats while slicing targets or shooting foes, this is one of our favorite VR categories of games.
Pistol Whip
If you love gun-fu movies like John WIck or Equilibrium and want to step into a stylized, on-rails version of them where you dodge bullets while taking our foes to the rhythm of some slick EDM music, then Pistol Whip is the game for you. While there's plenty of movement to get you sweating, because the action faces in one direction, you can consistently keep the wire behind you as you play so it isn't disruptive.
One of our favorite PSVR originals, Pistol Whip is another title that has grown by leaps and bounds over the years, adding new musical tracks, Contracts, two new campaigns — 2089 and Smoke & Thunder — and now 4K visuals, 3D audio, Sense haptics, and adaptive trigger resistance. You get the PS VR2 port for free if you owned the last-gen version; if you don't, this game is absolutely worth buying.
Synth Riders Remastered Edition
Everyone is excited for Beat Saber to come to PS VR2, but it's not the only game in town for cyberpunk aesthetics and gameplay that matches the beat of popular music. Synth Riders comes with 58 songs in the base game, along with about 60 more from popular artists like The Gorillaz and Lindsey Stirling via DLC.
Unlike Beat Saber, which has you slicing through blocks with a lightsaber-like weapon — which can be hard on your wrists after a while — Synth Riders tasks you with gliding your Sense controllers onto a continuously moving target, still requiring reflexes but focusing more on precision and dance-like movement. It's one of our favorite Quest 2 exercise games, only this version has the PSVR 2 optimizations to performance and haptics that make this port especially fun.
---
Honorable mentions:
Beat Saber is one of the few VR-only games to break out into general gamer awareness. It's the game that you use to introduce VR newbies to when they first put on the headset. And its library has grown from niche electronica to major bands and singers past and present, from Queen to Lizzo, Lady Gaga to BTS.
Originally available for PSVR, this revamped PSVR 2 port is free for last-gen owners and carries over all of your DLC purchases. It should be an instant entry for the best PSVR 2 games, but we've seen some launch-day issues with haptics and hit detection that we want patched before we officially recommend it. Hopefully soon!
Rez Infinite is a classic psychedelic experience that, amazingly, first launched in 2001 and has since been remastered for virtual reality with 4K 60FPS resolution. You'll blast foes using the Sense controllers or even via eye tracking alone if you want a next-gen experience!
Puzzle & Relaxation
Not every VR experience can or should involve deadly gun-play or rapid movement. Some of the best PSVR 2 games for you will be those that push your brain to the limit while letting awareness of your body sink away entirely. Or, in some cases, you'll want to give your brain a break too, and just exist somewhere new and magical.
Another Fisherman's Tale
The original Fisherman's Tale was a master craft lesson in how to expertly meld unique gameplay with heart-touching narrative. Given how good it was, I never expected the sequel to somehow outpace either the originality or sentimentality of the original.
But, it did! This time around, instead of puzzles mainly based around the Inception-style concept of a thing-within-a-thing, Another Fisherman's Tale focuses on your bizarre and unexplainable ability to detach your limbs and control them remotely.
It's a title that works perfectly with the PSVR 2's ability to track its controllers in real space and it means you'll be twisting, turning, and rotating your hands to control your in-game hands as they walk around. Think Thing from the Addam's Family and you'll have a general idea of how it works.
But walking your hands around isn't the only mechanic. You can switch your hands out to solve different puzzles, launch your head anywhere to get a better perspective, and dive into the ocean depths as your grandfather retells the harrowing tales of a fisherman's life and how he met the love of his life.
Puzzling Places
Do you love jigsaw puzzles? Then you'll love Puzzling Places, which takes that classic medium and converts it to 3D. The developers use photogrammetry to create 3D scans of real-world buildings and landscapes, then breaks them into pieces and lets you assemble them. You get the relaxing feeling of piecing together cities, temples, churches, and other landmarks, without needing a massive assembly space or worrying about cleanup.
You set the difficulty for each puzzle, as a single building might be broken up into 25 pieces of 400. This lets you replay a puzzle as an entirely new experience, or decide upfront what sort of mood you're in (a relaxing assembly or brain-teasing challenge). As you snap pieces together, the game plays sounds from that location, slowly immersing you in the puzzle you're assembling.
The base game comes with 25 puzzles, and there are plenty of monthly-pack DLCs to add more puzzles once you've run out. This is one of our favorites, and if you're unconvinced if you'll enjoy it, we recommend downloading the free demo first!
Red Matter 2
Red Matter 2 blew us away on the Quest 2 despite that headset's limited graphical power, with some of the most impressive VR graphics we've ever seen. But developer Vertical Robot made this game truly shine using PSVR 2 hardware.
This version improves everything from the textures to the lighting, upscales the resolution, adds in foveated rendering, and ramps up the refresh rate to a rock solid and crystal clear 120Hz. Somehow, it's even better-looking than the PC version. Plus, there's even headset haptics and improved controls for the best immersion anywhere.
This technical beauty isn't just skin-deep, either. A fantastic action-puzzler with some combat mixed in, Red Matter 2 has you exploring an abandoned space station on a quest to find an old friend. The story is intriguing, the physics-based puzzles pleasantly challenging, and new mechanics like a jetpack, hacking tool, and weapon give gameplay more variety.
---
Honorable mentions:
A nontraditional puzzle game that's as much about timing and strategizing as it is about solving puzzles, The Last Clockwinder has you rebuilding a clock tower using robotic clones of yourself. You'll need to build factory lines using your clones that work together to complete tasks.
We won't go into much more depth, especially about the moving story behind all the puzzles; doing so would take away the impact. In general, this is a short-yet-sweet experience with easy-to-master controls that anyone would enjoy.
Tetris Effect: Connected takes the classic Tetris formula and adds psychadelic effects with music to match, along with new game modes and mechanics. This is honestly the best PSVR 2 puzzle game overall, with immersive haptics and a cute mechanic that activates the "Zone" when you blink your eyes. It's just not built for VR like the above picks.
Racing & sports
This category speaks for itself. One of the most popular VR categories is to step into a driver seat or airplane cockpit and fully immerse oneself in the simulation, and the PSVR 2 has the graphical power to make it feel as real as possible. Either that, or you can step into the shoes of an athlete and see just how good you'd be in your favorite sport.
Gran Turismo 7
Games like Gran Turismo 7 and Forza Motorsport pride themselves on their lifelike recreations of cars and the racing experience, but the PS VR2 mode makes GT7 a whole new level of immersive. When you step into any of the hundreds of available cars, with headset/ controller haptics and 3D audio to recreate the vibrations of the road and the sounds of rivals bearing down on you, you'll never want to go back to 2D racing games.
Our original Gran Turismo 7 review explains its gameplay best, detailing the minigames, collecting, and challenges that will keep you entertained for dozens of hours. Nothing's changed: you're getting the same mechanics and gorgeous 4K HDR visuals (augmented by foveated rendering thanks to eye tracking), only augmented with the free VR upgrade. If you don't own the game already, the VR mode may tempt you in a way the base game didn't.
Kayak VR Mirage
Most racing games will make VR newbies nauseous, and you'll be too focused on the destination to enjoy the journey. In Kayak VR: Mirage, you propel yourself forward by your own power, and while there are challenging racing modes to enjoy, you can also free-roam through one gorgeous environment after another. It's a fantastic way to coast into using your new headset and improve both your VR stamina and your arm strength.
Along with different locations to explore, wildlife to interact with, and weather conditions to endure, Kayak VR takes full advantage of the PS VR2's haptics, eye tracking, and OLED display to fully immerse you. You'll have to paddle hard to succeed, and the game tracks your daily and weekly distance so you can try to improve over time. But for those who can't or don't want to try as hard, you can take a controller-free tour through each zone, too.
---
Honorable mention:
NFL Pro Era gives you the Madden VR experience you've always wanted, letting you prove you have what it takes to succeed under pressure as a Pro QB. The PSVR 2 version improves on the Quest original with better graphics and immersive stadium audio.
Shooters
Few mediums can capture the feeling of a shooting game like VR can. Those controllers instantly turn into a rifle, pistol, or some other imaginary firearm that can blast demons, zombies, and whatever else a game throws at you. The best PSVR 2 shooter games all put you in the shoes of a character destined to fulfill something great and are usually best played on your own instead of with friends.
The Light Brigade
Oftentimes, when you hear a game is a "roguelike," you might conjure up thoughts of medieval assassins, demon hunters, or even Hades-dwelling demigods. But The Light Brigade shakes that up by combining two things that aren't often combined: magic, and World War I.
Like other roguelike games, players will embark on a unique randomly-generated journey with each play session. Stock up on your favorite weapons before heading out and progress as far as you can until you die, upon which point you'll be thrust back into the main hub to upgrade yourself and try again. It's very addicting and the strangely realistic weapon handling and aiming mechanics help make things feel extra visceral.
This strange, alternate timeline has players using WWI-era rifles and pistols alongside magic runes and bolts, challenging their ability to aim all while keeping an eye on the world around them. The Light Brigade's visual style is certainly a unique one, to say the least, and the game tends to look gorgeous while playing despite the overall simplicity of the individual objects.
The PSVR 2 version of the game is easily the best one to play, offering enhanced visuals, faster loading times, and significantly better performance than the Quest version. While none of that "really matters" in the long run — especially given how fun The Light Brigade's gameplay loop is — they're definitely icing on the cake of an already excellent single-player narrative.
Zombieland: Headshot Fever - Reloaded
Zombieland: Headshot Fever harkens back to a time when arcades were popular and games were pure, raw fun. If you're a fan of Time Crisis or House of the Dead, Zombieland will be right up your alley.
Similar to those games, players will progress through a level along a linear path, taking in the sights around them while aiming to get as many headshots on zombies as possible. Just make sure you don't hit the Homers, though, as that'll subtract from your score and potentially cause you to lose out on the next upgrade.
Zombieland: Headshot Fever improves upon the standard lightgun arcade formula by adding in weapon upgrades and a fairly interesting story mode that goes alongside the 2009 and 2019 follow-up movies. As the name suggests, getting headshots is the key. Double-tapping a zombie — or shooting it in the head twice — unlocks a few seconds of bullet time in which the world moves slow but you don't.
Combine headshots with other power-ups and secrets you find in levels to get higher scores and compete on leaderboards. The PSVR 2 version sports a complete visual overall from the original Quest release and it looks really good, especially with its cartoony vibe. I'm not sure why we don't get more lightgun games in VR but this one is a treat if you love them.
Strategy
Some days, you'd probably rather just relax and use your brain a little more than your body. That's where these great strategy VR games come in! Play them standing or seated and enjoy all the intricacies of the worlds you play in thanks to the power of the PSVR 2. The best PSVR 2 strategy games will have you feeling even smarter than you already are.
Cities VR: Enhanced Edition
I remember playing SimCity for the first time when I was a kid. I always dreamed of building huge cities and seeing them from the street level. While Maxis never quite delivered my dream — despite the existence of games like Sim Copter that let you import your cities — Cities: VR completely fulfills that long-held desire and then some.
When we reviewed Cities: VR on the Quest, our main complaints had little to do with the game itself and nearly everything to do with the limitations of the Quest hardware. Now that Cities: VR is on the PS5, those limitations are long gone. In a nutshell, Cities: VR on PSVR 2 lets you make cities nine times larger than you can on the Quest. If that's not a direct representation of what hardware power differences can do, I don't know what is.
As you might expect, Cities: VR puts you in the shoes of a god-like mayor that has full control over all planning and budgetary decisions for the city of your dreams. You'll start with small houses and single industry lots and build your way up from there. You can keep it simple and let the game do much of the detailed management for you or dive right in and adjust tax rates, how much money goes to schooling or the water supply, and even dive right into each intersection and choose different kinds of traffic lights or stop signs. It's really amazing.
Cities is well known for its immense detail and impressive simulation, and seeing it in VR does more than just deliver a fresh perspective on city building. It makes you feel more powerful and in control than a keyboard and mouse ever could.
Townsmen VR
Townsmen VR is, essentially, the polar opposite type of strategy title as Cities: VR. While Cities will have you managing massive cities and all the budgetary intricacies, Townsman VR is designed to be a much smaller experience with more direct control over individuals in your world. You can place individual buildings, pick up individual citizens, and generally take more direct control over each aspect of this strategy than Cities: VR allows.
Townsmen VR is an offshoot of the popular mobile game, Townsmen. Like that game, your basic goal is to build an island up from nothing and turn it into a prospering kingdom. But it's not just building that you'll be doing here. Townsmen VR implements combat from games like Warcraft, adding a very real element of battle strategy to an otherwise building-focused game.
The direct control aspect is truly what makes this feel special, particularly because it's in VR. Like Demeo, you can grab the world and zoom in or out as much as you want, making individual characters as large as you or as small as an ant. You can also make tasks more efficient by picking up villagers and physically placing them elsewhere. Lumberjacks can chop trees and, when ready, you can even grab the logs and move them to the woodworking station yourself.
It's this level of interactivity and detail that makes Townsmen VR special and, ultimately, what makes it a truly great VR game on PSVR 2.
---
The best of the best PSVR 2 games
With this guide, you should have more than enough games to last you for months and months, after which we'll have added even more to our best games list. We know Resident Evil 4 VR will have its own VR port, for instance.
Plus, remember that just because other PlayStation Store games aren't on our best PSVR 2 games doesn't mean the others aren't worth playing. We just didn't want to dilute the list too much; but we recommend checking the PlayStation Store's PSVR 2 category and deciding for yourself what looks good!
Of course, having a great gaming experience is about more than just the games. Feel free to check out our PS VR2 tips and tricks to better optimize your headset for gaming. And if you're spending hours playing PSVR 2 games, you may want to consider buying the Sense charging station to keep your controllers topped off before every session.
Sign up for Black Friday email alerts!
Get the hottest deals available in your inbox plus news, reviews, opinion, analysis and more from the Android Central team.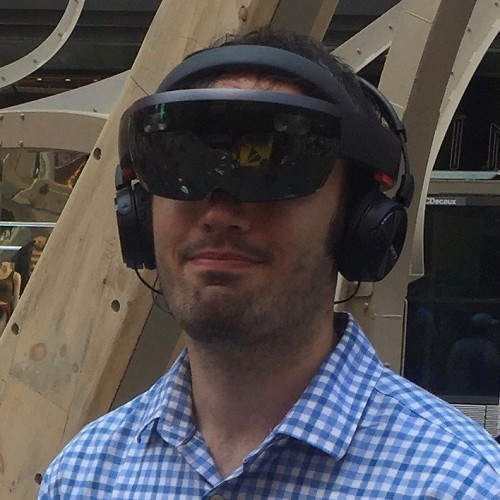 Senior Editor, VR/AR and fitness
Michael spent years freelancing on every tech topic under the sun before settling down on the real exciting stuff: virtual reality, fitness wearables, gaming, and how tech intersects with our world. He's a semi-reformed Apple-to-Android user who loves running, D&D, and Star Wars. Find him on Twitter at @Michael_L_Hicks.