Upcoming PSVR 2 games
PSVR 2 games releasing this month, all upcoming PS5 exclusives, and the full list of titles coming to the headset.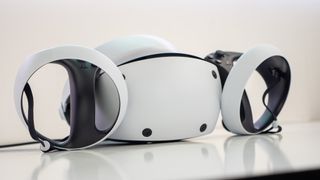 (Image credit: Nicholas Sutrich / Android Central)
The Sony PlayStation VR2 launched with dozens of great games, many of which were ported with better graphics and expanded content from the Meta Quest 2. If you've already played through your launch library and are looking for more upcoming PSVR 2 games to scratch your VR itch, rest assured: more are coming!
Although only a few upcoming titles are PSVR 2 exclusives, we've spotted a ton of exciting new games, ports, and adaptations of 2D games on the horizon — many of which are destined to number among the best PSVR 2 games as soon as they launch. Here's everything we know about future PSVR 2 games for you to look forward to.
Updated 6/29: Added Arashi, Arizona Sunshine II, Contractors Showdown, Five Nights at Freddy's: Help Wanted 2, LOW-FI, The 7th Guest, Tiger Blade, Toss!, Vampire: The Masquerade — Justice, and Wanderer: The Fragments of Fate.
PSVR 2 games arriving in July 2023
Synapse
nDreams, the studio behind Little Cities, Phantom: Covert Ops, Far Cry VR, and the upcoming Ghostbusters VR (see below), designed Synapse with "brutal firepower, expressive 1:1 telekinesis and an iconic art style."
Set in a dream-like world that reminds me of Control's Astral Plane (but rockier), Synapse lets you fling enemies with one hand while blasting them with weapons in the other. Designed as a true next-gen experience for PS VR2 instead of a port, Synapse looks especially beautiful in the gameplay we've seen thus far.
Release date: 7/3 (Pre-order here)
Upcoming PSVR 2 exclusives
While some games like Resident Evil 4 Remake are confirmed PSVR 2 exclusives, others simply list PS VR2 as the only platform available but could theoretically come to PC VR in the future. Still, these games were definitely designed with PS5 graphical power in mind.
Resident Evil 4 Remake
Like Resident Evil Village, the latest Resident Evil 4 Remake will get a free VR Mode for all buyers. The Village port added eye tracking, 3D audio, haptics, and support for 4K HDR graphics per eye; plus, of course, the gameplay itself was adapted so you interact with your environment, aim manually at enemies, and pull weapons from your waist and shoulders instead of a menu.
The RE4 Remake update should add a similar gameplay experience to Resident Evil 4 VR for the Quest, only with drastically better graphics. Since the low-res version was our favorite VR game that year, we can only imagine how epic this new port will be.
Sony announced the Resident Evil 4 VR mode during its May Games Showcase, but unfortunately, we only know that it is "in development," meaning we can only hope it'll arrive this year.
Release date: Unknown (Buy non-VR version now at PlayStation Store)
Firewall Ultra
4v4 tactical VR shooter Firewall Ultra is a follow-up to PSVR game Firewall Zero Hour, with the same basic premise: join a squad of Contractors (each with unique abilities) and take your objectives by communicating closely with squadmates,
Another upcoming PSVR 2 exclusive, Firewall Ultra will take full advantage of the hardware. It'll have foveated rendering, finger touch detection and adaptive triggers, eye tracking, haptic feedback, and beautiful 4K HDR graphics. It also has some key upgrades over Zero Hour like dedicated servers and a switch to Unreal Engine 5.
Release date: 2023 (Wishlist here)
Crossfire: Sierra Squad
CrossFire is an FPS tactical shooter first launched in 2007 that, like Counter-Strike, has kept its popularity and fanbase in the years since, mainly in China. Now, CrossFire: Sierra Squad brings the game to VR with improved graphics, 39 weapon types, and several game modes (arcade, realism, and hardcore horde) in addition to 60 campaign levels.
You play as the leader of your squad taking on rival squads in a spin-off of the CrossFire world that long-time fans will appreciate. The game will support co-op mode with up to three other teammates, though we're not sure yet if there will be PvP or just AI foes to fight.
Release date: Summer 2023 (Wishlist here)
Aces of Thunder
A VR spin-off of military sim War Thunder, Aces of Thunder is all about jumping into World War II-era planes and dueling other players or teams of players. Apparently "made specifically with capabilities of PlayStation VR2 in mind," the dogfighting game looks to have some pretty great graphics and will benefit from tools like foveated rendering as you look out of the cockpit on the hunt for foes.
Release date: 2023 (Wishlist here)
Upcoming PSVR 2 games we're most excited about for August 2023 and beyond
Aliens VR
Survios (Creed: Rise to Glory) is working with 20th Century Fox on a new Aliens game that will "feature an original storyline, set between the Alien and Aliens films, where a battle hardened veteran has a vendetta against the Xenomorphs."
The description makes it seem like this game will be more like Aliens Fireteam Elite (or Colonial Marines) than Alien Isolation, but we'll have to wait and see how the game strikes the right balance between action and horror. Regardless, we're tentatively excited; we just expect it'll be some time before the game arrives.
Release date: Unknown
Among Us VR
One of our favorite Quest 2 multiplayer experiences, Among Us VR launched with one map (The Skeld II) and will add the excellent Polus Point map in July. We're thrilled that it'll arrive on PSVR 2 next, hopefully with cross-platform multiplayer. That way, the player base of crewmates and imposters can expand for even more fun accusations and trickery.
Release date: Unknown
Ancient Dungeon VR
Since it appears that Minecraft probably won't come to PSVR 2 anytime soon, nor spin-offs like Minecraft Dungeons, then voxel roguelite Ancient Dungeon VR will be the next best thing. It's a charming indie game that has you descending into the depths while fighting off foes and slowly unlocking new weapons and permanent upgrades. Developer Eric Thullen has said on Twitter that he's working on a PSVR 2 port — though "it's more work than expected so it'll still take a while."
Release date: Unknown
Arashi: Castles of Sin - Final Cut
Arashi: Castles of Sin had a ton of potential when it originally launched on PSVR a few years back but its promise was held back by the PSVR's aging hardware. Thankfully, the creators of one of the best VR games of all time — that's The Walking Dead: Saints & Sinners series — is remaking Arashi for PSVR 2 and Meta Quest headsets for release later this year.
Arashi can be described like Sekiro meets Ghost of Tsushima in VR. If that doesn't get you fired up, we really don't know what will!
Release date: Fall 2023
Arizona Sunshine II
The 2016 action-horror game Arizona Sunshine is considered a VR classic, and it ends with your character failing to escape the desert. Seven years later, you'll finally get to continue the story while blasting and dicing thousands of zombies.
The trailer shows lots of irreverent humor as the protagonist plays with zombie limbs and decapitated heads; we're curious if this is just trailer embellishment or if you'll actually have that level of physical interaction in the game.
Regardless, expect lots of explosions and exploding zombie heads as you and your canine companion shoot your way through the desert.
Release date: 2023 (Wishlist here)
Behemoth
Skydance Interactive, the developer behind The Walking Dead: Saints & Sinners, is shifting its focus from the zombie shooter genre to a new IP that looks like a cross between Shadow of the Colossus and a FromSoft game. The cinematic trailer shows a mixture of brutal close-quarter combat and traversing a massive monster in a snowy hellscape. We can only hope the final game lives up to the epic trailer.
Release date: Late 2023
Contractors Showdown
While we're a bit light on details at the moment, Caveman Studio officially announced its Population: One competitor, Contractors Showdown. This battle royale comes from the developers of, you guessed it, Contractors, and should provide some much-needed competition in the VR battle royale arena.
We absolutely love Contractors for many reasons but one of the best is the plethora of excellent in-game mods for the game including Star Wars: Battlefront VR and Halo VR, all of which can be played in the game without any actual "modding" of any kind.
The Exorcist Legion VR: Sin
After making The Twilight Zone VR, studio Fun Train is returning to another popular spooky franchise with a sequel to 2017 horror game The Exorcist Legion VR. Both a single-player and cooperative experience, SIN (short for Safety in Numbers) will no doubt have you deal with horrifying demons possessing those around you.
Release date: Late 2023
The Foglands
Of all the upcoming PSVR 2 games on our list, this one looks especially promising. This sci-fi/Western mash-up roguelike will challenge your shooting, throwing, and dodging skills as you fight both monsters and dangerous factions. At the same time, you'll also have to scrounge up supplies, interact with NPCs like The Stranger, and figure out "hidden secrets" about the world. The combat looks fantastic, and we can definitely see ourselves diving into The Fog over and over.
Release date: 2023 (Wishlist here)
Ghostbusters: Rise of the Ghost Lord
You ain't afraid of no ghosts, so go out with your squad of fellow Ghostbusters and save San Francisco from the spectral vortex consuming it. The game looks like it has lovingly recreated some of the equipment and ghosts from the original movies, so you'll feel like you've really stepped into the world in the new campaign against the Ghost Lord and his minions.
Release date: 2023 (Wishlist here)
Five Nights at Freddy's: Help Wanted 2
Five Nights at Freddy's: Help Wanted numbers among the very best VR horror games, pulling fan-favorite moments from five of the original FNaF games and making them even more tense by putting you in the shoes of the security guard.
The FNaF: Help Wanted 2 trailer doesn't give much away, only showing the usual premise of a security guard descending into some dangerous, animatronic-infested location with an AI voiceover or recording guiding your next move. We'll have to wait and see if we get more spin-off material or a new plotline entirely. But we're excited to get properly immersive graphics to make the robotic foes feel more lifelike and terrifying.
Green Hell VR
In Green Hell VR, you begin your adventure as Jake Higgins, a famous anthropologist who heads to the jungle with his wife, Mia, to study the native Yabahuca tribe. Unfortunately, for Jake, the jungle is a hostile place and he ends up getting separated from his wife as things continue to get worse every day.
Needless to say, in Green Hell VR, you'll need to have your wits about you to survive and get back to civilization. Craft gear, scavenge food, hunt and cook, and try to survive this harrowing tale filled with fascinating stories and frightening predators. Will you find Mia, or will you both die in the jungle? Green Hell VR was originally a single-player game but has a co-op mode coming soon.
Release date: 2023
Hellsweeper VR
Hellsweeper VR is a bit like if you took the most evil, vicious-looking spirits from Spirited Away and mixed them with a realistic, physics-based combat simulator. This roguelike lets you traverse the underworld and fight demonic entities, leveling up your weapons and magic until you die.
Like any good roguelike, your abilities carry over to the next run, letting you delve deeper and deeper into the depths of Hell to face bigger and badder enemies. This one comes from the makers of Sairento VR, one of the fastest, critically-acclaimed VR action games ever, so we've got big expectations.
Release date: 2023 (Wishlist now)
Journey to Foundation
Based on Isaac Asimov's classic, Journey to Foundation is a roleplaying adventure game that sees players hacking, blasting, and even sneaking and disguising their way through the Galactic Empire. As an agent in the Commission of Public Safety, you'll begin the story by investigating a couple of deserters but, as you'd expect, what you find tips you off to the beginning of a long and memorable journey.
Release date: 2023 (Wishlist now)
LOW-FI
Cyberpunk fiends of the world unite, because LO-FI is finally nearing release. It's an adventure game set in an open cyberpunk dystopian world, where everyone you meet is a "low-fi" person or robot unable to interface with the in-game VR platform where the vast majority of people live.
The developer describes it as a non-linear open world that's "more akin to a holodeck program than a traditional game." You play as the "sheriff of Cityblock 303," but you can spend your time at the casino instead of dealing with criminals and handing out tickets if you want.
LO-FI began life as a Kickstarter project back in 2019 and can be played in its early state on PC right now if you're a backer, but the final version is headed to the PSVR 2 later this year.
Release date: Late 2023 (Wishlist now)
MADiSON
If you're someone who enjoys incredibly disturbing, psychological thrillers, MADiSON VR will be right up your alley. MADiSON has been compared to the ephemeral PT thanks to its corridor-walking mechanics and terrifying jump scares, and bringing the haunted camera mechanics into VR feels like the perfect fit.
Release date: 2023
Peaky Blinders: The King's Ransom
Fans of the show will immediately understand the charm of strolling down the streets of Small Heath to the tune of Red Right Hand. In this side story that takes place somewhere in the middle of the six Peaky Blinders show seasons, you'll be following Tommy Shelby's orders to find Winston Churchill's Red Box. This briefcase contains the identities of every British agent around the globe, meaning your mission is for king & country instead of just profit.
It's fully voiced by all the original actors in the show, so the entire thing feels incredibly authentic. The game has received critical acclaim from fans since its release on the Quest platform, and we rather enjoyed it when we got our hands on it last year.
Release date: 2023
Propagation: Paradise Hotel
Propagation: Paradise Hotel is an offshoot of the original Propagation VR released on Steam in 2020 and takes a much more personal approach to the zombie-slaying story. You play as Emily Diaz, a woman trapped in a hotel with a lone security guard, desperately trying to escape and find your sister. But Emily has been here for weeks and getting out is no easy task. Roam the halls and do your best to make it to the rooftop in one piece. This one is seriously frightening.
Release date: 2023 (Wishlist now)
Samurai Slaughter House
There's a certain feeling many gamers get when they hear the term "Metroidvania." It's more than the culmination of two classic series' — Metroid and Castlevania. It means a big game world that encourages players to not only progress and unlock new abilities but to re-explore area to find out what those abilities might now allow them to find.
With its hand-painted look that might remind you a bit of Okami — just with a bit of film noire added for good measure — this over-the-top action Metroidvania takes players through a fantasy Japanese-themed world to fight monsters and bad guys alike. Wield a katana, slice foes into bits, and gain powers that will have you aching to see what the next upgrade is.
Stranger Things VR
Stranger Things needs no introduction, which is why it's so exciting to see a game that lets you play as the antagonist instead of the protagonist. This game doesn't have you playing as one of the kids you might be so familiar with if you're a fan of the show. Instead, you'll play as Vecna to enact revenge on Eleven and Hawkins.
You'll wield all of Vecna's amazing powers including the ability to form the hive mind, explore unknown realities, and tame the void. Along the way, you'll conjure up nightmares while invading minds, all from the comfort of your VR headset. Ready to become the bad guy?
Release date: Winter 2023
Stride
Are you a Mirror's Edge fan? Stride takes all the parkour fun from the series and brings it into VR, letting players fulfill their fantasy of being a parkour champion without the risks of falling to your death from a high rise.
The original PSVR release included the arena — a collection of buildings you could jump to while eliminating enemies or collecting items — and a forward-focused running mode that can be played in an endless loop or a timed run, depending on if you wanted to make the leaderboards.
Stride's developer, Joy Way, is working on a proper multi-hour single-player campaign for the launch of the PSVR 2 version which will, no doubt, feature far better controls and immersion than the somewhat limited original PSVR release.
Release date: 2023
Sushi Ben
From the makers of cult classic Hatoful Boyfriend comes Sushi Ben, a made-for-VR narrative adventure that tasks players with saving a local sushi restaurant from going out of business. This one has been in development for quite a while and was even nominated for two awards at the 2021 Raindance Immersive festival.
As you might expect from a narrative adventure, this manga-inspired title doesn't just have you making sushi or managing a restaurant. You'll also be fishing, catching bugs, exorcising ghosts, cleaning off shrines, practicing archery, walking the dog, and much more. It's a game that follows the life of Ben and everything he's got to do.
Release date: 2023
The 7th Guest
If you had to pick a 90s point-and-click adventure game to get the VR treatment, The 7th Guest VR probably wouldn't have been high on many people's lists. But the trailer for Vertigo Games' lovingly recreated port looks fantastic.
In the original, you're an amnesiac mysteriously transported to a haunted mansion owned by an evil toymaker. You encounter specters of past guests as you try to determine what happened to everyone, including a missing child. The VR port of The 7th Guest will bring back the FMV ghosts from the original, but add a mansion fully created in 3D and new puzzles designed for VR motion controls.
Considering how notoriously challenging the original game's puzzles were, we're curious if Vertigo Games will preserve the difficulty or make things a bit more reasonable this time.
Release date: Late 2023
Tiger Blade
This action-packed, noir-themed, shoot-and-slice action game looks both stylish and generally fun. Tiger Blade will have you wielding both sword and gun as you slice incoming bullets, parrying foes' sword attacks, grappel-hook throughout a map, and blasting foes and obstacles from afar.
The game is set in an alternate-history Korea and has you stealing and protecting a tiger cub from a rival gang; it's "mythical" because tigers have been extinct for 100 years. The game is split between ten levels, and you'll be encouraged to replay them to beat them more quickly and climb up the leaderboard. The developer also promises PSVR 2-exclusive haptics and "funky" Korean hip-hop for the soundtrack.
Release date: 2023
Toss!
Get ready to monkey around in Toss!, where you climb your way through "spacey jungle-gym playgrounds" on a mysterious cloudy planet. There isn't much plot to speak of here, but it looks quite charming!
You'll complete 75 levels across 9 biomes, racing to complete challenges like using the fewest jumps or collecting the most bananas possible. Or, you'll try to raise your rank on the time-trial leaderboards. You'll even unlock modifiers that change how each level plays, such as Zero Gravity or Double Toss. This all should give you plenty of replay value.
Release date: September 7 (Wishlist here)
Ultrawings 2
Any SNES or N64 fans in the house? You might remember the classic Pilotwing games that had players flying around to complete challenges in various types of aircraft. Ultrawings 2 captures all the joy of the Nintendo classic and puts plenty of additional layers on top.
Dogfight in open cockpit planes like you were a World War I ace. Shoot down enemies attacking your base, defend the city, or just stick your pistol out the window and take down that patrol you missed on your last run. Ultrawings 2 is often heralded as the best flying game in VR and you'll soon find out why on PSVR 2.
Release date: 2023
Vampire: The Masquerade - Justice
While the world waits for Bloodlines 2, Vampire: The Masquerade — Justice is a VR spin-off that may be the next best thing. Set in Venice, your vampire character will "explore dark alleyways, blood-soaked canals, forgotten catacombs, and opulent palazzos" as you hunt humans for blood, other vampires for vengeance, and the city itself for answers.
As in any RPG, you'll level up your skills over time, choosing to focus on stealth, movement, or combat depending on your play style. There will be both main and side missions on your quest, as you unravel the mystery of who killed someone important to you.
Release date: Fall 2023 (Wishlist here)
Wanderer: The Fragments of Fate
Remaking the original Wanderer for the PSVR, The Fragments of Fate adds new gameplay mechanics, letting you "swim, jump, crouch, climb, zipline and swing" through the game's apocalyptic setting.
In the game, you'll discover your grandfather's wristwatch that allows you to time travel, using it to "navigate the secrets of the past and prevent the collapse of civilization." Clearly much more story-driven than many VR games, Wanderer mixes escape-room puzzling and violent action.
Release date: 2024
X8
Love the Overwatch formula but need a new reason to return to it? X8 hopes to transform the hero-based multiplayer shooter formula by bringing it to VR. Play as one of 8 hero units, each with their own abilities that can be unlocked and used during battle, including an arsenal of fantastic weaponry.
X8 is releasing in early access on the Quest and on Steam VR in May 2023 but is going to be more widely available later in the year for PSVR 2. We've already played the game on Quest and had a blast! It's a ton of fun — especially if you enjoy the shooter hero formula — and it's going to have a boatload of content and some impressive polish when it fully launches on all major VR platforms later this year.
Release date: 2023
All other upcoming PSVR 2 games
Plenty of upcoming PSVR 2 games on the horizon haven't received official trailers yet, but their developers have announced that the games are coming. Most of this list comes courtesy of Eurogamer's Ian Higton, who listed nearly 100 upcoming games in a recent YouTube compilation, as well as our own research. Here is a full list of upcoming games to expect.
22 Racing Series
Affected: The Asylum
Alvo
ARCADE District M
Awesome Asteroids
Bad Dreams
Barbaria
Black Hole Pool
Black Trail
Blacktop Hoops
Blood Trail
Bloody Hell Hotel
Colossal Cave
D-Day Enhanced
Desperate Vladivostok
Distortion VR
Dropship Commander
Drunk or Dead 2
Engram
Firmament
FITNESS - Rezzil Player
Galaxy Cart
Ghosts of Tabor
Golf+
Grimlord
The Guy VR Deluxe
Hellish Quart
Hellsplit Arena
Hyperstacks
Into the Darkness
Jurassic Snap
Kizuna AI
Last Labyrinth
The Last Worker
Lonn VR
Low-Fi
Lucky Fish Bread
Medieval Destiny
Mixture
Neolithic Dawn
OVRDark
Pirates VR: Jolly Roger
Pixel Ripped 1995
Prison Simulator VR
Project Lousianna: The Bounds VR
Project Wingman
RC Airplane Challenge
Real VR Fishing
Requisition VR
The Riese Project
Seeker: My Shadow
Super Kit: To the Top
Shadowgate VR: The Mines of Mythrok
Solaris Off-World Combat 2
Soul of Kaeru
Survival Nation
Synapse
Talking Dogs
Tempus 84
Tin Hearts
The Twilight Zone VR
Undead Citadel
Vali VR
Volcanic Core
VR Skater
Wanderer
Wandering in Space
Wolf & Pigs: Out for Vengeance
---
Now that you know what upcoming PSVR 2 games to look forward to, you may want to check out our guide on 8 tips and tricks for PSVR 2 owners that'll make playing these games more enjoyable once they arrive.
We also have guides on how to clean the PSVR 2 safely, so you keep your console looking and feeling good after a sweaty Beat Saber session. And you may also want to know which headphones work with the PSVR 2 in case you want to replace the default earbuds.
With a wide HDR OLED display, highly accurate controllers, snug design, and its exciting new eye-tracking tech, the PS VR2 employs the power of the PS5 hardware to tremendous effect.
Sign up for Black Friday email alerts!
Get the hottest deals available in your inbox plus news, reviews, opinion, analysis and more from the Android Central team.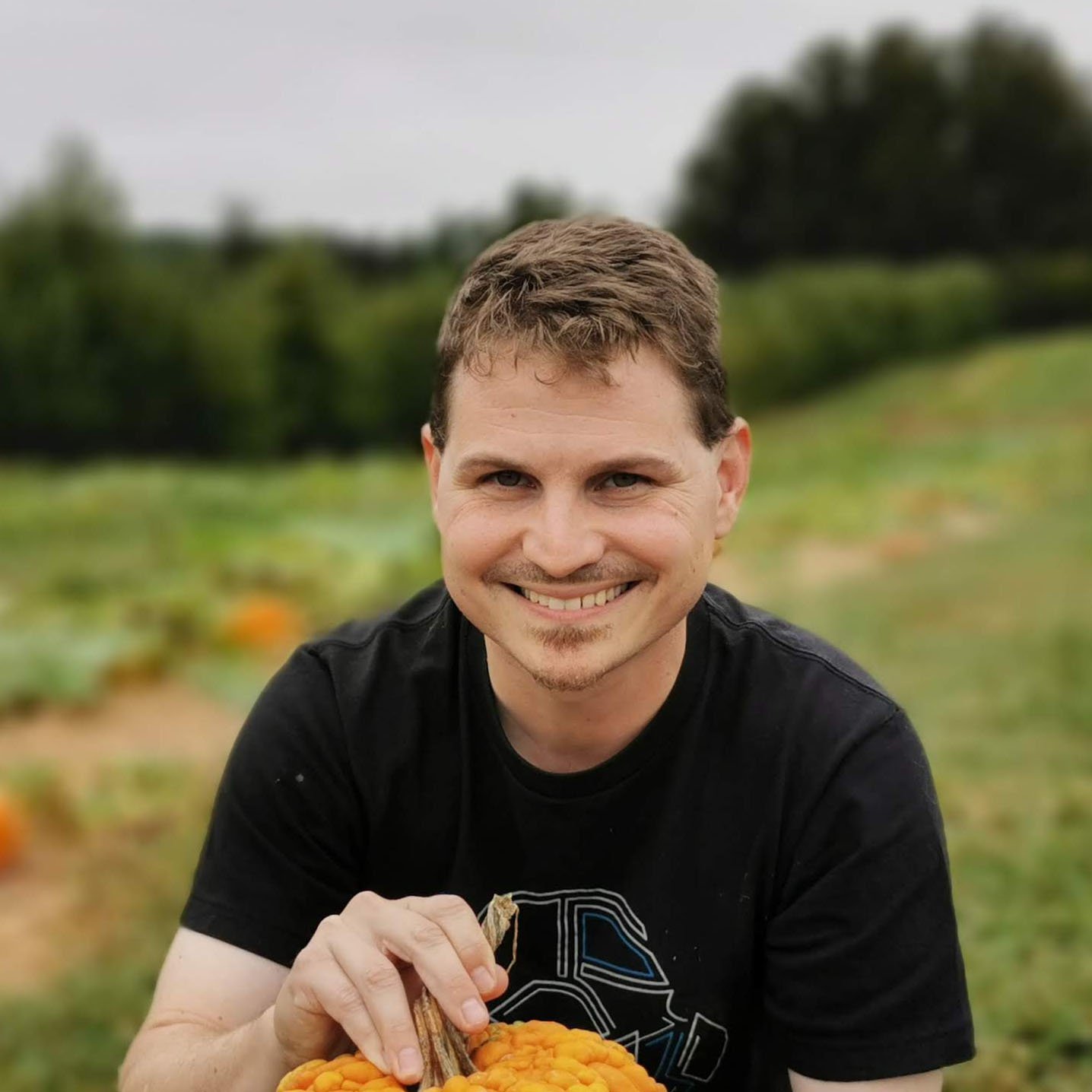 Senior Content Producer — Smartphones & VR
Nick started with DOS and NES and uses those fond memories of floppy disks and cartridges to fuel his opinions on modern tech. Whether it's VR, smart home gadgets, or something else that beeps and boops, he's been writing about it since 2011. Reach him on Twitter or Instagram @Gwanatu