Best Samsung Galaxy S21 screen protectors 2023
Keep your Galaxy S21's display free of scuffs and scratches.
Samsung's flagship smartphones tend to age quite well over time, and 2021's Galaxy S21 is no exception. Despite being a previous-generation model, it continues to be a top-of-the-line device that'll serve you well for years to come, even if decide to get it now. Among its many standout features is that gorgeous 6.2-inch Dynamic AMOLED panel that's both vibrant and crisp. But even though this display comes with a layer of Corning Gorilla Glass Victus, we suggest getting one of the best Galaxy S21 screen protectors for added protection. From tempered glass offerings to flexible TPU films, here are some of the top picks available in the market.
Here are some of the best Galaxy S21 screen protectors
Why you can trust Android Central Our expert reviewers spend hours testing and comparing products and services so you can choose the best for you. Find out more about how we test.
Arae Tempered Glass Screen Protector (3-Pack)
Staff pick
Affordable yet durable, this tempered glass screen protector from Arae can shield the Galaxy S21's screen from scratches, greasy fingerprints, and a lot more. It's made from glass with a 9H hardness, while the case-friendly design ensures it will work with a majority of popular S21 cases. The three-pack also comes with an alignment frame and cleaning wipes.
Supershieldz Tempered Glass Screen Protector (3-Pack)
Prevents fingerprints and scratches
With 9H hardness level and almost total clarity, Supershieldz's tempered glass screen protector offers reliable protection for your Galaxy S21's screen. Its hydrophobic and oleophobic layer reduces smudges and fingerprints, while the 2.5D rounded corners allow for comfortable use.
LK Flexible TPU Film Screen Protector (3-Pack)
Comes with self-healing properties
If you're not a fan of thick screen protectors, you might want to check LK's flexible screen protector, which is made from a TPU film that ensures maximum touch sensitivity and improved clarity. It comes with a case-friendly construction and has self-healing properties that let it automatically recover from bubbles and minor scratches over time.
ArmorSuit MilitaryShield Clear Film
Lifetime replacement warranty
It may seem like an ordinary film-based screen protector at first glance, but ArmorSuit's MilitaryShield is anything but. Despite its flexible design, this screen protector does a solid job of keeping away scuffs, fingerprints, and oily smudges. It's made from an optically clear material that doesn't discolor over time and is backed by a lifetime warranty, in case things go south.
TOCOL Tempered Glass Screen and Camera Lens Protector (6-Pack)
Protects screen and rear camera array
This multi-pack from TOCOL comes with three tempered glass screen protectors that are made from 9H hard glass, guarding the Galaxy S21's display against all kinds of damage. Apart from that, you also get three precise-cut camera lens protectors to shield the phone's triple-lens rear camera system from scuffs and scratches.
Supershieldz Anti-Glare Matte Screen Protector (6-Pack)
No more eye strain
While glossy screen protectors look good, they often tend to be extremely reflective. If you'd rather have something different, we recommend this anti-glare screen protector from Supershieldz. Made from high-quality Japanese PET film, it not only eliminates glare to reduce eye strain, but the matte finish makes for enhanced touch sensitivity as well.
Spigen NeoFlex Solid Screen Protector (2-Pack)
Thin but durable
It may not be as thick as tempered glass screen protectors, but Spigen's NeoFlex Solid is still capable of protecting the Galaxy S21's 6.2-inch display from scratches, fingerprints, and more. It uses a wet installation method that allows for maximum screen clarity without any rainbow effects. And it goes without saying that the screen protector is fully compatible with all of Spigen's Galaxy S21 cases.
ESR Liquid Skin Screen Protector (3-pack)
Flexible and tough
Made from a flexible polymer material, ESR's Liquid Skin screen protector offers a simple but effective way of shielding the S21's display from scuffs and scratches. It's fully compatible with the phone's in-display fingerprint sensor, and also comes with self-healing properties. Along with three screen protectors, you also get an installation kit for an effortless application.
YWXTW Anti-Spy Black Screen Protector (2-Pack)
For your eyes only
If you've ever been annoyed by people trying to take a peek at your smartphone's display, YWXTW's Anti-Spy screen protector is exactly what you need. It masks the contents of your Galaxy S21's display when viewed from the sides, so only you (or the person directly facing the device) can see what's on the screen. The screen protectors are made from 9H hardness glass and don't impact the display's touch response or visual clarity.
Keep your Galaxy S21's display shining like new
It may have been superseded by the Galaxy S22 series, but the Samsung Galaxy S21 can still hold its own some of the best Android phones out there. That being said, it is a premium device that needs top-tier protection, which is why investing in the best Galaxy S21 screen protectors makes all the sense. And while you're at it, do also take a look at some of the best Samsung Galaxy S21 cases for giving your S21 all-around protection.
Our top vote goes to Arae's three-pack of tempered glass screen protectors. Made from tempered glass with a 9H hardness rating, these offer solid protection against all kinds of damage, that too at an affordable price. If you're looking for something that offers maximum value for money, TOCOL's six-pack of screen and camera lens glass protectors is an easy choice. Then there are Supershieldz's anti-glare matte screen protectors, which help in reducing eye strain while keeping away smudges and fingerprints as well. The anti-spy offering from YWXTW is also a great option if you don't want strangers peeking at your smartphone in public places.
While cases and screen protectors are essential for any smartphone, there are a lot of other things that can further add to your smartphone experience, especially when it's a flagship such as the Samsung Galaxy S21, so do check out our list of the best accessories for your Samsung Galaxy S21 too.
Sign up for Black Friday email alerts!
Get the hottest deals available in your inbox plus news, reviews, opinion, analysis and more from the Android Central team.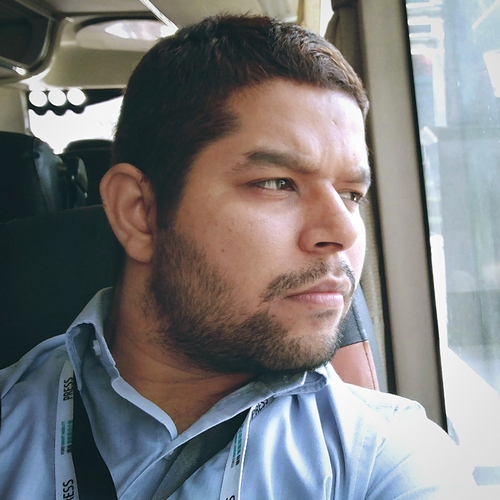 When Rajat got his first PC—a Pentium III machine with 128MB of RAM and a 56kbps dial-up modem—back in 2001, he had little idea it would mark the beginning of a lifelong love affair with gadgets. That fascination, combined with a penchant for writing and editing, ultimately led to him becoming a technology journalist. Some of Rajat's other interests include Photography, Hand Lettering, and Digital Typography. He's also somewhat obsessed with wrist-worn timepieces, and appreciates a Casio just as much as a Jaeger-LeCoultre.