Best places to buy Kaspersky Anti-Virus in 2020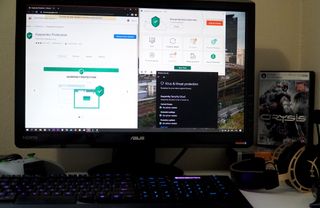 (Image credit: Samuel Contreras / Android Central)
Kaspersky Anti-Virus is one of the best computer protection programs around, and has been thoroughly tested by several third-party labs and in our own in-house tests, too. The best place to purchase a copy of Kaspersky Anti-Virus is from Kaspersky itself. However, you can often find deals through other vendors. The trick is finding a trustworthy one, so you don't accidentally purchase and download malware instead of a legitimate copy of Kaspersky. Here are a few vendors from whom it is safe to buy antivirus software.
Before you buy
Why you can trust Android Central Our expert reviewers spend hours testing and comparing products and services so you can choose the best for you. Find out more about how we test.
Kaspersky Anti-Virus is only one of several computer protection programs offered by Kaspersky. Its Internet Security, Total Security, and Mobile Security programs are all just as effective at stopping malware from infecting your devices. The most significant difference tends to be in the number of extra security tools included in the program. For example, Anti-Virus doesn't include a firewall, but Total Security and Internet Security both do. And a system vulnerability scanner only comes with Total Security, Kaspersky's most complete, and most expensive antivirus program. If you buy the basic antivirus program, you always have the option to upgrade if you discover that you need more protection.
Another thing to consider is how many licenses you need. For every desktop, laptop, and mobile device you want to shield with Kaspersky, you will need a keycode that can only be used for one device. Most Kaspersky Anti-Virus software packages come with a minimum of three user licenses. However, there are options to purchase more or fewer where needed.
Antivirus subscriptions last a year from the date you purchase them. Typically the amount you pay for your first year is lower than in subsequent years. However, some vendors will give you a discount if you purchase multiple-year subscriptions upfront. This lets you tap into updates and new versions without having to worry about keeping up with your subscription payment.
Download vs. keycode vs. box copies
The easiest and fastest way to get a copy of Kaspersky Anti-Virus is to download it directly onto your device. Most vendors also have this option. You do have to create an online account through the Kaspersky website regardless of where you purchase and download the program from. This lets you stay on top of your subscription, grant and deny access permissions, and set up some of the security tools.
Some vendors give you an access key. This keycode is entered into a downloaded copy of Anti-Virus from another site, preferably Kasperwsky itself, while taking advantage of the deals from the third-party vendor. You can purchase additional keycodes through your vendor of choice and use them to extend or upgrade your subscription at any time by entering the access key through your Kaspersky online portal.
If you have an older computer, or just feel more comfortable physically installing Kaspersky Anti-Virus on your own, then there are vendors that offer physical CDs of the software. Sometimes you can find boxed copies on local shelves in stores like Staples or OfficeMax. But some reputable online vendors also have boxed copies available. Kaspersky will send you a boxed version of its program, but you need to call and speak to a representative to get it. There isn't an option to purchase a physical copy through its website. Boxed software often costs more than either a direct download or a keycode because of the extra cost of manufacturing and boxing the product, along with shipping and handling charges.
The best place to buy Kaspersky Anti-Virus
While this list doesn't have all the places that sell Kaspersky Anti-Virus, these are the safest to ensure you get a legitimate copy that doesn't have malware attached to it.
Kaspersky
You can't go wrong buying antivirus directly from the source. Buying and downloading your software directly from Kaspersky guarantees you will get a legitimate and safe copy. It is also faster to download and install the program from the Kaspersky website compared to others. Kaspersky has 24/7 support available to help you with installation in case you get stuck, but we've downloaded and used this program so often that we can tell you the process is pretty standard.
Typically Kaspersky can give you the best deal on any of its computer protection programs, especially for multiple devices. There are a few times throughout the year where prices are lower, such as around the end-of-year holidays and during tax seasons. These are times when people are working and buying online in ways that make them more vulnerable to phishing scams and malicious downloads, so having a reliable antivirus program is very helpful.
$30/ year for 3 devices at Kaspersky
Amazon
Amazon sells downloads of Kaspersky Anti-Virus and often has great deals for multiple device protection, or for a multi-year subscription. Before purchasing, make sure the Seller is Kaspersky or another reputable vendor. Under the Add to Cart button on the right-hand side of the page, it should say, Secure transaction. This will cut down on the risk of you inadvertently downloading a malicious file. Once you've paid for your subscription, Amazon will provide you with a safe link and a key or activation code.
$60/ year for 3 devices at Amazon
Newegg
Newegg is another trusted place to buy Kaspersky Anti-Virus. Newegg has two purchasing options available. The first is a keycode. With this code, you can download Anti-Virus either from the Newegg website or directly from the Kaspersky website and input the code when prompted. This gives you the advantage of any sales or discounts offered through Newegg while also ensuring you're downloading actual software and not a malicious file. Newegg also has boxed versions available if you'd prefer to install Kaspersky Anti-Virus directly to your computer rather than through a download. If you purchase Kaspersky Anti-Virus through Newegg, it is non-returnable and non-refundable.
$20/ year for 1 device at Newegg
Google Play
For Kaspersky protection for your Android phone, purchase Kaspersky Mobile Antivirus for Android through the Google Play app. This is much easier than buying it through the Kaspersky website. The app is free to download and will allow you to access a few tools, but you will need to purchase the full version to take advantage of real-time protection, web filtering, and app locking. This is done within the app itself.
Sign up for Black Friday email alerts!
Get the hottest deals available in your inbox plus news, reviews, opinion, analysis and more from the Android Central team.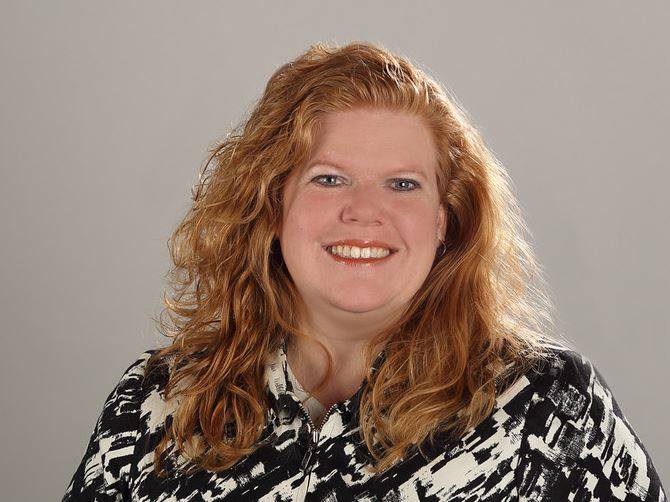 Nikki is a commissioned editor for Future Plc covering internet security including antivirus and VPN. With over 18 years of research and writing experience, and 11 years of testing and reviewing internet security solutions, Nikki knows how to dive deep to get the information consumers need to make better buying decisions. She is also a mom to 10 children, and personally uses many of the products she reviews to ensure the safety of her own family.