Best memory cards for Amazon Fire Tablet 2023
Easily increase the storage of your Amazon Fire Tablet with these microSD cards.
Amazon's Fire tablets are known for offering great value for money, but it's also true that they don't exactly come with the most premium hardware. As such, the internal storage offered by these tablets tends to be on the lower side and can get filled up easily with just a handful of apps and some media. But the good thing is that you get expandable storage with all of these tablets, so all you need is one of these best Fire tablet memory cards. Whether you want an affordable 64GB microSD card or a 1TB microSD card that can often cost more than the tablet itself, we've rounded up some of the best options available in the market.
Get these microSD cards for your Fire tablet and never run out of storage
Why you can trust Android Central Our expert reviewers spend hours testing and comparing products and services so you can choose the best for you. Find out more about how we test.
SanDisk Ultra 64GB MicroSD Card
Staff pick
A storage capacity of 64GB is usually the sweet spot for many folks when it comes to microSD cards, and that's exactly what the SanDisk Ultra gives you at an affordable price. It also comes with read speeds of up to 100MB/s, while the A1 rating means you can load up apps much faster. It's also backed by a ten year warranty, which makes the whole package even better.
Silicon Power 256GB MicroSD Card
Plenty of space
Silicon Power may not be a household name for many, but the company makes some pretty great storage options, including microSD cards like this one. Having a storage capacity of 256GB, it's enough for all your apps, media, and much more. It's rated for read speeds of up to 100MB/s and is backed by a five-year warranty.
Kingston Canvas Select 64GB MicroSD Card
A budget beauty
Like the idea of a 64GB microSD card but want to spend as little as possible? Look no further than Kingston's offering, which is ideal if you're on a budget. While the speeds are limited to up to 80MB/s, Kingston's a name you can rely on. What's even better is that you also get a SD adapter included in the package, so you'll be able to transfer things from your PC to it in little to no time.
PNY 128GB Elite-X Class 10 U3 V30 microSD
All-in-one
For those of you who want to store a lot of local files on your Fire tablet, stepping up to a 128GB card is a smart move, which is why recommend the Elite-X from PNY. You get read speeds of up to 100MB/s, as well as an A1 rating for overall faster app performance.
Samsung EVO Select 128GB MicroSD Card
Big storage, name brand
Samsung's a name that needs no introduction when it comes to storage solutions, which is why the EVO is definitely a microSD card you should take a look at. Offering 128GB of storage, it has read speeds of up 100MB/s and is rated IP54 for reliability and longevity. The card is also backed by a ten-year warranty. How cool is that?
SanDisk Ultra 200GB MicroSD Card
A fantastic value
The SanDisk Ultra 200GB is probably going to be overkill for most Fire tablet users, but if you just want to be able to stash all you want on your tablet, this one is a great option. It gives read speeds of up to 100MB/s and has an A1 rating for better app performance. The price is also quite good.
PNY Pro Elite 1TB microSD card
All you can get
It costs more than most of the Fire tablets, but PNY's Pro Elite is truly the one microSD card to rule them all. With a astounding 1TB of storage, this thing can hold all the files from your PC and still have some space left over. You get read and write speeds of 100MB/s and 90MB/s respectively, and the A2 rating is going to make a lot of difference with app performance.
Lexar 633x 512GB MicroSD Card
Faster than fast
Easily one of the best Fire tablet memory cards available out there, the Lexar 633x offers lots of storage and read speeds of up to 100MB/s. The A2 rating means you can directly run all of your apps off the microSD card and get blazing-fast performance. It also comes bundled with an SD card adapter for easy transfers between your tablet and the PC.
SanDisk Extreme 128GB MicroSDXC
Ultra rugged
There's no problem in getting a basic microSD card considering they're always stored in your device's expansion slot, but that device itself is often subjected to everyday wear and tear. For those situations, we suggest the 128GB variant of the SanDisk Extreme. If has read and write speeds of 160MB/s and 90MB/s respectively, and is temperature-proof, water-proof, and more.
Expand the storage of your Amazon Fire tablet with the best memory cards
No matter which one of the best Amazon Fire Tablets you buy, you aren't going to get a whole lot of internal storage. Thankfully, these Fire tablet memory cards offer a handy way of getting all the storage you could possibly want. Our top vote goes to the SanDisk Ultra, which comes with 64GB space that should be more than enough for just about everyone. The 100MB/s means you get reliable performance, and the price is just right.
On the other hand, if you have a lot of movies and games to store, you might need something a bit more substantial. In that case, we'd recommend splurging for the SanDisk Ultra 200GB MicroSD Card that. If you need even more storage, then there are good microSD card options that offer 512GB or even 1TB of storage in the list above.
If you have the basic Amazon Fire 7 tablet and want an expansion option that's just as affordable, you can consider Kingston's Canvas Select which offers 64GB storage and even comes with a bundled SD adapter. Samsung and PNY both offer 128GB microSD cards that work great for both storage and running apps, but only get them (or one of the higher-storage options in the list) if you're genuinely sure you'll be needing that much space for your files, apps, and more.
What do those figures and numbers on microSD cards mean?
You might have noticed a lot of proclaimed read/write speeds, something called an 'A Performance' class, the alphabet 'V' accompanied by a numerical figure, and a mysterious 'U' with a number inside on many microSD cards. Here's what all those little letters and numbers really mean. Also, understanding these abbreviations will greatly help you understand storage card specifications and how relevant they are when purchasing a microSD card for your Amazon Fire tablet or Android phone with expandable storage.
A1 / A2 / A3: The A Performance class basically indicates the level of performance a microSD card will deliver when running applications off of it. If your microSD card lacks A1, A2, or A3, it won't be able to store and run apps. The fastest class is A3, followed by A2 which is slower, and then A1 which is the slowest rank.
V30 / V60 / V90: 'V' indicates the Video Speed Class of a microSD storage card. So, V30 translates into a 30MB per second write speed for Ultra HD video files. In line with that, V60 stands for 60MB/s and V90 for 90MB/s high definition video writing speeds.
U1 / U2 / U3: A microSD card's UHS Speed Class can be understood by looking at the 'U' printed on the card along with the number next to it. U3 is the fastest, delivering 30MB/s write speeds. Then you've got the slower U2 20MB/s and U1 10MB/s write speeds.
C10: Ever seen a little '10' encircled in the third letter of the English alphabet? That's the C10 logo which was previously used to depict the write speed of an SD card. It is equivalent to the U1 class of the UHS Speed Class. A C10 microSD card has a humble 10MB/s write speed.
microSDXC / microSDHC: You may notice that many microSD cards mention whether they fall under the microSDXC or microSDHC category. Don't feel afraid as these names are actually pretty simple to understand. Basically, a microSDHC card has between 2GB and 32GB of storage space. Meanwhile, a microSDXC card has a storage capacity of 32GB or higher, going all the way up to 2TB.
For your typical Android tablet like the Fire HD 10 Plus or the Fire HD 8, you don't require lightning-fast read/write speeds. If you plan on installing and running apps off your microSD card, make sure it has at least an A1 rating. Extremely high Video Speed Class standards are unnecessary for streaming Netflix and playing Candy Crush. Grab something with a V30 class, because you don't really need anything faster.
Lastly, a UHS Speed Class ranking of U1 is sufficient for your Fire tablet. We reiterate, running a cheap Android tablet doesn't require super quick microSD card write speeds. If you don't spot the U1 mark on your card, it'll surely be replaced by the C10 logo instead. Remember, both alphanumerical symbols represent the same 10MB/s write speed, so there's absolutely nothing to fret over.
Get the Android Central Newsletter
Instant access to breaking news, the hottest reviews, great deals and helpful tips.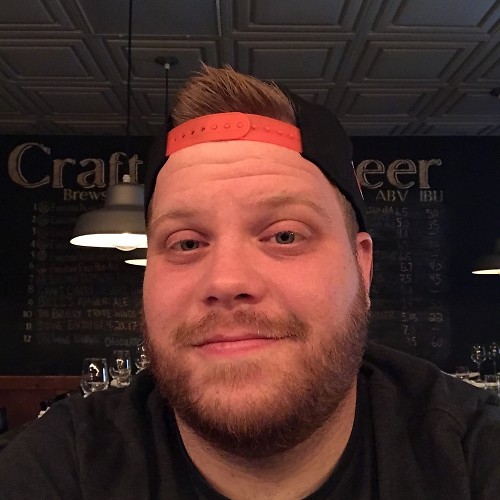 Senior Editor - Chromebooks, tablets, and wearables
Andrew Myrick is a Senior Editor at Android Central. He enjoys everything to do with technology, including tablets, smartphones, and everything in between. Perhaps his favorite past-time is collecting different headphones, even if they all end up in the same drawer.