Best Android apps and games of the week: Duet, NFL Now and more!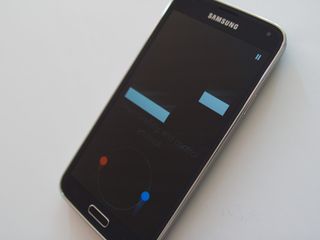 We've got another week's worth of new Android app releases for you! These are the best we've been able to find: five great Android games and five great Android apps.
There are plenty of strategy games this go-around, but also a little something for those in business and something else for photographers. Intrigued? Let's dive in.
Pirate Legends
Pirate Legends is an over-the-top seafaring strategy game. Players build and upgrade towers in a watery maze, forcing waves of scalleywags to come under fire as they try desperately to sail to the end and claim your preciously-guarded booty. There are over 20 towers to test your tactical know-how and tons of Google Play Games achievements to unlock.
Grab Pirate Legends if you're in the market for a challenging new tower defense game.
Dragon Quest IV
Dragon Quest IV is the mobile reimagining of a classic Japanese role-playing game. Players gather up a ragtag troupe of heroes and embark on daring adventures spanning six chapters. Familiar RPG structures welcome old school gamers, like turn-based combat with fantastic monsters, epic loot of all kinds, and plenty of levelling up.
Crazy Taxi City Rush
Crazy Taxi City Rush is a racing game where players have to get their fares from Point A to Point B. Tap left and right to switch lanes, hold either side of the screen for ridiculous skids, and pound the brakes as you approach your destination. The art style and physics are altogether over the top, which only adds to the game's frantic pace. As you play, you unlock new rides, new drivers, and new areas to work in. There are energy meters and an in-game currency to buy your way through with in-app purchases, but the game plays perfectly fine on its own.
Skulls of the Shogun
Skulls of the Shogun is a cartoony turn-based strategy game. Players command a skeletal platoon through single- and multi-player matches. You have to keep close tabs on the speed of your units and their attack range while working your way through a battlefield full of obstacles objectives to haunt. The big catch here is that if a unit eats the skull of their enemy, they regain hit points and increase their maximum hitpoints. This can quickly lead to a unit becoming a powerful oni demon, but the real important unit to keep alive is your general; if he's defeated, you lose.
Skulls of the Shogun manages to offer plenty of strategic options while remaining lighthearted and fun.
Duet
Duet is a beautifully simple but intense reaction game. Players tap to the left and right of the screen to rotate two orbs, which stay the same distance from one another on a fixed axis while obstacles come flying down from above. Maneuver both orbs through the obstacles without popping either of them, or you'll get sent back to the beginning of the stage.
Pick up Duet for its pensive soundtrack, deep messages about partnership, and huge challenge curve.
Over
Over is a popular photography app where users can transpose text on their photos using a wide variety of fonts. Colors can be changed, phrases repositioned and resized, and the final product can be easily exported and shared however you like. You get access to a bunch of fonts to start, but there are many more available through in-app purchases.
If you have a knack for clever captions in your pictures, give Over a try.
Amazon Seller
Amazon Seller is a new app for anyone running a shop over Amazon. You can easily check on incoming orders, respond to customer messages, view historical sales data, and manage inventory. Using Amazon Seller, it's easy to figure out which items to sell and for how much, plus you can get access to Amazon support if you need to through the app.
Established online retailers will want to grab this right away if they're doing any selling whatsoever on Amazon.
NFL Now
NFL Now is a new, official app that's geared towards providing personalized football video content. Mark your favorite teams, players, and coaches, and you can easily follow news about them.
Some video types are locked behind a subscription, but even free users should be able to find some content inside to enjoy.
Tockle
Tockle is an Android Wear utility that plugs into the rich Tasker (opens in new tab) environment for a wide range of automatic actions. Triggers such as local Wi-Fi networks, battery life, and time of day and activate any number of actionsets built in Tasker.
For anyone packing an Android Wear device and are eager to tinker, Tockle will help out a bunch.
Unclouded
Unclouded is a visually polished Google Drive and Dropbox client for Android. You can easily see where your storage space is being used, navigate through your folder structure, and search for files. Of course you'll still want to hang onto the native Drive and Dropbox apps, as Unclouded is all about visualizing and cleaning your storage as easily as possible.
Grab Unclouded for a clear look at your back-ups, especially if you find yourself running out of room.
Your favorite Android apps and games of the week?
Those are the best we've managed to dig up, but what have you found? Leave a comment and let us know!
Simon has been covering mobile since before the first iPhone came out. After producing news articles, podcasts, review videos, and everything in between, he's now helping industry partners get the word about their latest products. Get in touch with him at simon@futurenet.com.
$15 is a lot of money for an Android game, but Dragon Warrior games are literally the best thing in the genre and worth every penny and I already bought it. Besides this, Duet looks like a cool, new type of game that really deserves a download as well. Can't wait to try both!

Its better than most free with IAP's. I rather spend that one time fee. Instead of paying to just progress forward 2 steps at a time.

Nfl Now drains battery rapidly making it unusable Posted via Android Central App

I got the subscription and have the same content. And there's been nothing new for 3 days Posted via Android Central App

Would also explain the battery drain the last couple days Posted via Android Central App

Thanks for the heads up. Posted via Android Central App

I saw this exact same thing. NFL Now used 30% battery on a Note 3 - and I wasn't even using the application.

Is this because you have subscribed, or is it draining even without the frequent updates?

It would be nice if the reviews mentioned what sort of in-app purchases the app used. I see iap and I automatically think of the crappy kind of implementation like in Fieldrunners 2 and countless other games where the devs got greedy. But if it is just a one time thing to unlock the rest of a game or for more features in the app, I am all for that. It would make the reviews a lot more helpful. Posted via Android Central App

What I would like to see is the total cost of IAP. All of them added up. That actually will give a very good idea of all apps that shouldn't be touched with a barge pole. It will especially be useful for games. I don't expect Google to do this though. IAP are very useful for running up huge bills and Google wants a piece of that action.

Duet looks really nice. Posted via Android Central App

I tried Duet. I like it and hate it seconds after downloading. It's a good game, but so difficult... Posted via the Android Central App on my Nexus 5

Same here. Got to the 5th level and it started driving me crazy Posted via Android Central App

I'm on level 5 of Anger, which is the fifteenth level in the game. It's infuriating that I always mess up at the same part of the level. You need to get the hang of it and then it's easier. Posted via the Android Central App on my Nexus 5

Too stressful - deleted after a day! If this kind of stress is your thing, try Up Up Rocket. Posted via Android Central App

It is completely maddening. At least when I play Super Hexagon and Wave Wave, I don't have to see a splatter mark that reminds me where I failed the last go-around. Smug bastards. :)

It gets easier as you play it. Get into a circular state of mind, as one level tells you to.

These are all some really good suggestions! Posted via Android Central App

Omg I have missed this! AC is responsible for a good 40% of the apps I keep on my phone. Gonna check out Duets. Posted via Android Central App

Duet is currently in the Humble Bundle in case anyone is interested in picking it up along with a few other games.

App Swap : https://www.androidcentral.com/e?link=https2F2F...
See http://www.xda-developers.com/android/app-swap-launcher/

Looks good! Give us a shout when it's out of beta.

Hi Simon, it is out of beta since last week, I will definitely give a shout !
Thanks

I love this! I'm using it from now on. Posted via the Android Central App on my Nexus 5

Try this new puzzle game called: Box Sweeper
Remember Box Sweeper!
Android Central Newsletter
Get the best of Android Central in in your inbox, every day!
Thank you for signing up to Android Central. You will receive a verification email shortly.
There was a problem. Please refresh the page and try again.