iOttie's iON Wireless Duo charger stand only comes in the Made for Google version. This wireless charging accessory has a standing 15W pad that supports wireless fast charging for Pixels and a smaller 5W pad on the side. It's a super convenient tool that fits nicely on any desk or nightstand. The price is fantastic, and the build quality is top-notch, making this our favorite Made for Google accessory.
Pros
+

Made for Google ensures fast wireless charging for Pixels

+

Dual charging pads

+

Grippy fabric stays clean

+

Charging cable in the box

+

Great value for money
Cons
-

Stand cannot be adjusted

-

Propriety power cord
Why you can trust Android Central Our expert reviewers spend hours testing and comparing products and services so you can choose the best for you. Find out more about how we test.
There are loads of weird and wonderful wireless chargers out there, including some unique ones that double as portable power banks. When it comes to picking the right wireless charger for your Google Pixel phone, this simple business of choosing a wireless charger becomes super convoluted.
See, Qi wireless chargers need to have EPP in order to be able to top up Pixels at 10W speeds or higher. Instead of fishing around for a compatible charger, most folks consider taking the easy route with Google's own Pixel Stand (2nd Gen). Although the 2nd Gen Google accessory is capable of recharging any Pixel device at its max supported wireless charging speed, it is stupidly expensive.
iOttie's Made by Google certified iON Wireless Duo charger stand provides a much more affordable alternative that is guaranteed to work with your Pixel.
Unlike the nearly $80 Pixel Stand (2nd Gen), the iON Wireless Duo charger stand costs around $50. That's a lot cheaper than Google's offering, and it doesn't stop there. Since this is a dual wireless charger, you get space to recharge two devices simultaneously with the iON Wireless Duo. Thus, the iON Wireless Duo charger stand also gives you a lot more value for money.
iOttie used to make a standard version of the dual wireless charger, but that has been discontinued. So all iON Wireless Duo charger stands you see out there are Made for Google certified. This means Google has worked with them and vetted the product for surefire compatibility with its devices.
There are many reasons why we hold the iOttie iON Wireless Duo in high regard. It's certainly one of the best Qi wireless chargers out there for any Android phone. The fabric-covered stand supports 15W wireless charging for all Android devices, and it has a grippy silicone pad beside it so you can recharge your earbuds wirelessly at 5W.
You could always put another phone on the 5W pad instead, and it would charge wirelessly as long as the phone's got the feature. Just for fun, I tried it with my Pixel 6, and it worked. However, it would take forever and be extremely inefficient.
Being able to wirelessly charge two devices at once it as pretty handy, especially if you tend to forget to plug in your devices at night. The iOttie iON Wireless Duo can be placed on a desktop or nightstand to ensure your phone is always charged. Because of the anti-slip fabric and silicone materials, you don't have to worry about your devices moving around, either.
Image 1 of 3
Apple users will be happy to hear that the iOttie iON Wireless Duo wireless charging stand also delivers 7.5W to iPhones wirelessly. Since we are an Android-only household, I didn't put this to the test, but I'm confident that it will work for any iPhone user.
iOttie was clearly gunning for maximum convenience here because the charging stand comes with a power cord and adapter in the box. You don't have to purchase a separate USB-C cable or charging brick with specific power ratings and charging profiles, which is such a relief.
However, I do wish that the connector on the power cord was something more standard. USB-C would have been more practical since you can easily replace that in the event that the propriety cable gets lost or damaged.
The iOttie iON Wireless Duo charger stand is perfect for Google Pixel users because they don't have to worry about charging specs or compatibility. This Qi wireless charger offers a simple plug-and-play experience.
While I do wish that the stand itself could be tilted or adjusted to some degree, the overall value prospect is undeniable. You can charge two devices at the same time, the charger is sturdy and adds grip, and you get everything you need in the box. Plus, it works with all Android and iOS phones, albeit at different charging speeds.
If you need a decent wireless charger for your Pixel 7 series, Pixel 6 series, or any other Pixel device, the iOttie iON Wireless Duo charger stand is perfect for your needs.
Perfected for Google
With the iOttie iON Wireless Duo charger stand, you get guaranteed 15W wireless charging support for any Pixel device. As a bonus, you can charge another device on the side at 5W wirelessly. For the price, this is a well-made, high-quality product that touts loads of value.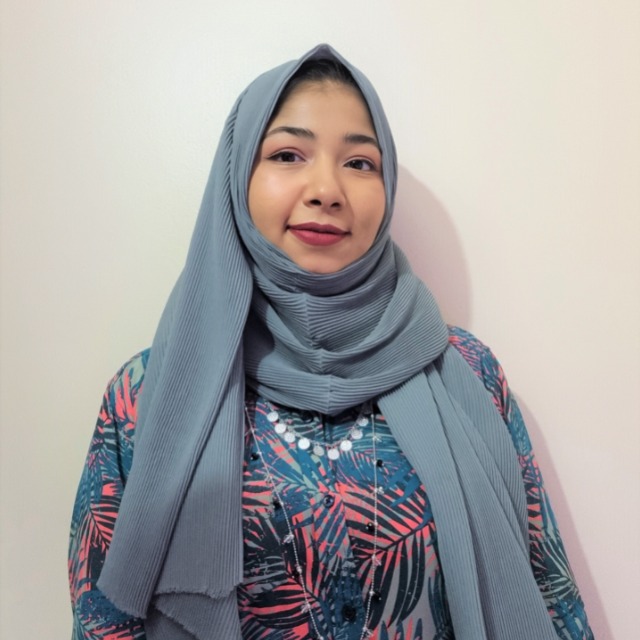 Editor — Accessories, speakers, and tablets
Namerah enjoys geeking out over accessories, gadgets, and all sorts of smart tech. She spends her time guzzling coffee, writing, casual gaming, and cuddling with her furry best friends. Find her on Twitter @NamerahS.