Garmin Forerunner 265 vs. 255: Should you upgrade?
Aside from the obvious AMOLED upgrade, there are a few software and hardware changes (good and bad) to consider.
The best running watch on the market today, the Forerunner 265 finally broke through Garmin's love of dim, no-touchscreen MIP watches. You can't do all that much with the AMOLED compared to most smartwatches, but it's infinitely more readable and stylish than past models, and it has fantastic training tools to hit your PRs.
For
Bright, pixel-rich AMOLED
Both touch and button controls
Training Readiness
More music storage space
Against
Shorter battery life
More expensive
Not enough upside over 255
The former best running watch before the 265 supplanted it, the Forerunner 255 is a marathoner of a watch that takes full advantage of its low-brightness display to last 10 hours longer in GPS mode. All it takes is one more feature update, and the 255 will fully catch up to the 265 in terms of software.
For
More affordable
Nearly all the same sensors, software tricks
Just as accurate GPS tracking
Longer battery life
Against
MIP non-touch display
No Training Readiness (for now)
Must pay extra for music, wi-fi
Garmin released the Forerunner 265 and 255 within 9 months of each other, and it shows. They share at least 90% of their core software and they have very similar designs. You could easily call the 265 the "255X," given that Garmin tends to release watches like the Instinct 2X or Fenix 7X Pro that are largely unchanged but with a couple of key upgrades.
Depending on whether or not you care about music storage, you're paying either $50 or $100 more for the Forerunner 265 over the 255. That's not a bad trade-off for an AMOLED display that'll spare your eyes a ton of strain. But Garmin watches like the 255 are already on the pricey side; if you spot one at a discount, you may be tempted to forego the upgrade.
As the person who reviewed the Garmin Forerunner 265 and Garmin Forerunner 255, I feel well-qualified to judge and pit them against one another. Let's nitpick the differences between them and decide which one you should buy — or whether 255 owners should upgrade.
Garmin Forerunner 265 vs. 255: Design and display
Why you can trust Android Central Our expert reviewers spend hours testing and comparing products and services so you can choose the best for you. Find out more about how we test.
Both Garmin Forerunner models have a bezel and case made of fiber-reinforced polymer. With the costlier, AMOLED-using Forerunner 265, you may feel frustrated by the lack of aluminum or titanium casing, given other fitness smartwatches in this price range typically offer one or the other.
Similarly, both Forerunners use Gorilla Glass 3 protection for the display, which is adequate for a memory-in-pixel (MIP) display but feels underwhelming for an AMOLED. The main issue is that you need Gorilla Glass DX for a better anti-reflective coating, something you only get with the $600 Forerunner 965.
Still, I noted in my review that the AMOLED provides a "major visual improvement for day-to-day use" and that "it's difficult to think about going back to an MIP-era Forerunner" now.
First, there's the convenience of being able to swipe instead of squeezing squishy side buttons repeatedly to scroll up and down through menus and widgets. Buttons are great during workouts, but the 265 is more convenient after workouts when you don't have to worry about sweat.
On that note, the Forerunner 265's main selection button (or RUN button) is wider and has a "more satisfying click" than the 255, which sometimes requires pressing a bit harder to get the same result.
Otherwise, the MIP display on the 255 is perfectly visible outdoors but is "fairly dim indoors in low light" even if you crank up the backlight. Fewer pixels per inch means that you get more blurred edges to small text, so you have to bring the watch closer to your face when the 265 would be perfectly readable at a normal face-to-wrist distance.
I made do with a MIP Forerunner for years because it was the only option, but I didn't see much functional need to wear or use it outside of runs. The Forerunner 265 is limited by the Garmin OS software, but it's still much more pleasant for checking notifications and incoming calls.
Swipe to scroll horizontally
| Specs | Forerunner 265 | Forerunner 265S | Forerunner 255 | Forerunner 255S |
| --- | --- | --- | --- | --- |
| Size | 46.1 x 46.1 x 12.9mm | 41.7 x 41.7 x 12.9mm | 45.6 x 45.6 x 12.9mm | 41 x 41 x 12.4mm |
| Weight | 47g | 39g | 49g | 39g |
| Band size | 22mm | 18mm | 22mm | 18mm |
| Display | 1.3-inch (416 x 416) AMOLED touch | 1.1-inch (360 x 360) AMOLED touch | 1.3-inch (260 x 260) MIP non-touch | 1.1-inch (218 x 218) MIP non-touch |
| Colors | Whitestone, Black, Aqua | Whitestone, Black, Light Pink | Tidal Blue, Slate Gray, Whitestone & Black (Music only) | Light Pink, Powder Gray, Whitestone & Black (Music only) |
You can buy either the Forerunner 265 or 255 with a 1.3-inch or 1.1-inch display. The Forerunner 265S weighs the same as the 255S, but is 0.5mm thicker; the Forerunner 265 and 255 have the same thickness, but the newer model weighs 2g less. Overall, these watches look and feel quite similar, whereas the Forerunner 255 vs. 245 had a more distinct difference.
Band sizes also remain unchanged, although Garmin got more creative with the Forerunner 265's band style. Where the 255 bands used a uniform color matching the case, the 265 has some neat dual-tone colors that poke through the lug holes for a more eye-catching look.
Garmin Forerunner 265 vs. 255: Hardware
Look inside these two watches, and you're going to find almost no differences between them. Let's run through the similarities first:
Sensors: Both the Forerunner 265 and 255 have an Elevate v4 heart rate monitor, barometric altimeter, compass, gyroscope, accelerometer, thermometer, and blood oxygen monitor. In each case, my optical heart rate results were "highly accurate," and you get the benefit of heart rate variance (HRV) data for better sleep scores and stress data.
Tracking: Garmin's new all-systems GNSS tracking lets you follow your progress using multiple satellite systems simultaneously, like both GPS and GLONASS or GALILEO. And its multi-band GPS checks your positioning with both L1 and L5 satellites. I was "extremely impressed with the accuracy" of this tech on the 255, and that remained totally unchanged on the 265.
Protection: 5ATM water resistance means you can use either the Forerunner 255 or 265 for your triathlon training. You don't get the 10ATM resistance and military-grade ruggedness of the Instinct 2X Solar, but a Forerunner is much more compact.
As for Garmin Forerunner 265 vs. 255 hardware differences, it depends on whether or not you buy the 255 Music or the standard edition. The 265 features music storage by default, while you have to pay extra to receive it on the 255. Plus, the 265 has double the storage space for music (8GB vs. 4GB), which you can use for your personal MP3s or playlists from Amazon Music, Spotify, or Deezer.
Both watches have Bluetooth to connect to your phone or ANT+ to sync with fitness accessories, but only the 265 and 255 Music have Wi-Fi connectivity to directly download updates or upload your running data at home. Bluetooth-only on the standard 255 can really slow things down.
As a side note, neither watch has a built-in mic or speaker for answering phone calls or speaking to a voice assistant; you'll need to pay for the Garmin Venu 2 Plus — which has the same AMOLED display as the Forerunner 265 — to get those.
The only other hardware difference I could find is that the Forerunner 265 has an ambient light sensor, useful for making the AMOLED display brightness adjust to your room so it doesn't blast your eyes at night.
Garmin Forerunner 265 vs. 255: Software
On principle, I refuse to list out the dozens of sports modes and running coaching features available on the Forerunner 265 and 255 because they're nearly exactly the same. You can check out my respective reviews for a deeper dive into why I love Garmin's training, tracking, and recovery suites on both watches.
At launch, the Forerunner 265 had two significant software advantages over the 255: Training Readiness and Wrist-Based Running Dynamics. And on June 9, Garmin added the latter to the Forerunner 255 in an OTA update. So let's focus on the former feature.
Training Readiness is a better version of Garmin's popular Body Battery metric, which judges your energy level and sleep recovery. Readiness also factors in your training load and current recovery time from your last workout, recognizing that your internal battery might be full of juice but that your muscles can't handle any activity.
Training Readiness was a Forerunner 955 exclusive in 2022, but now it's come to the Instinct 2X Solar, a watch with very limited memory and slow performance even compared to the 255. I suspect the Forerunner 255 is perfectly capable of hosting training readiness, as it already tracks the same data like HRV and acute load to calculate it. So if this is your main reason to consider the Forerunner 265 over the 255, I'd suggest remaining patient for now.
Garmin Forerunner 265 vs. 255: Battery life
Swipe to scroll horizontally
| Battery life | Forerunner 265 | Forerunner 265S | Forerunner 255 | Forerunner 255S |
| --- | --- | --- | --- | --- |
| Smartwatch mode | 13 days | 15 days | 14 days | 12 days |
| GPS only | 20 hours | 24 hours | 30 hours | 26 hours |
| Auto-select GNSS (SatIQ) | 16 hours | 18 hours | 25 hours | 20 hours |
| All-Systems GNSS + Multi-Band | 14 hours | 15 hours | 16 hours | 13 hours |
| GPS with music | 7 hours | 7 hours | 7 hours | 6 hours |
| All-Systems GNSS + Multi-Band with music | 6 hours | 6 hours | 6 hours | 5 hours |
The Garmin Forerunner 255 is a battery life champion thanks to its MIP display. It's the main reason Garmin has stuck with the tech for years while most smartwatches with vivid AMOLEDs only last a day per charge. So don't be surprised that the Forerunner 265 takes a step backward in exchange for better visual quality.
You can see the raw numbers from Garmin above. Admittedly, I've found that both watches burn through their battery slightly faster than Garmin suggests, but they're still better than almost any other running watch I've tested.
The main criteria for picking the right Forerunner watch are (A) do you want a larger or smaller model or (B) do you plan to run with a specific tracking mode or music streaming?
The Forerunner 255S evidently has a smaller battery, which comes across in its deficient numbers compared to the larger 255. No doubt the thinner design is partly to blame. But the Forerunner 265S is more efficient than the 265 because its smaller AMOLED requires less energy to run, and because it's the same thickness so it can fit a larger battery.
As to the second point, the Forerunner 255 clearly wins if you stick to GPS-only tracking or just use it for passive health monitoring. But when you dip down to ultra-accurate multi-band tracking, the gap narrows from 10 to 2 hours. Factor in music streaming or all-day SpO2 monitoring, and there's a negligible difference between them.
Despite the obvious victor, the Forerunner 265 remains an excellent choice for long battery life. And whichever you choose, you're getting one of the best smartwatches that measure blood oxygen saturation because both can eat the major battery hit that comes with all-day tracking.
Garmin Forerunner 265 vs. 255: Which should you buy?
If you already bought the Forerunner 255, the Forerunner 265 gives you a pleasant display upgrade that you'll appreciate...as well as a battery downgrade you'll have to get used to. Training Readiness is an especially useful tool, but I do believe Garmin will add the feature to the older watch soon. Ultimately, I'd say it's hard to justify an upgrade unless you can find a good trade-in deal.
For those who have an older Forerunner watch, a different Garmin watch, or another brand entirely, I'd say that the Forerunner 265 is my recommendation to buy simply because the AMOLED display and touch controls make a significant difference for day-to-day use. It's the best Garmin watch if you can't afford to pay double the price for a fancier Fenix.
Aside from that, the Forerunner 265 has so few differences compared to the last generation that if you spot the Forerunner 255 on sale, you could comfortably stomach the display downgrade and still get the same overall experience.
Choose the Garmin Forerunner 265 if you want an all-day watch with a fantastic touchscreen display you can read anywhere, as well as Garmin's new Training Readiness metric. Skip it if you're on a budget and prioritize battery life over style.
Choose the Garmin Forerunner 255 for the best possible battery life and virtually every tool as the 265 for a much lower price — or the 255 Music for a compromise between the two. Skip it if you can't stand MIP displays or button-only navigation.
Get the Android Central Newsletter
Instant access to breaking news, the hottest reviews, great deals and helpful tips.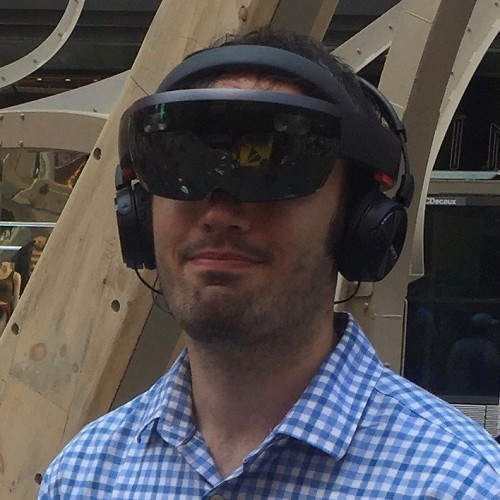 Senior Editor, VR/AR and fitness
Michael spent years freelancing on every tech topic under the sun before settling down on the real exciting stuff: virtual reality, fitness wearables, gaming, and how tech intersects with our world. He's a semi-reformed Apple-to-Android user who loves running, D&D, and Star Wars. Find him on Twitter at @Michael_L_Hicks.