Amazfit Cheetah Pro vs. Fitbit Sense 2
If you're trying to decide between the Amazfit Cheetah Pro and Fitbit Sense, we're here to help.
A great watch for runners
While the Amazfit Cheetah Pro can track plenty of sports and activities, as well as other useful health data, it's targeted towards serious runners. If you are training for a 5K or simply love to run daily, you'll appreciate all the Amazfit Cheetah Pro has to offer.
For
Very accurate GPS tracking
Perfect for elite runners
Nice build and materials
Great battery life
Has a built-in speaker
Against
Might be more than you need
No workouts in app
A good, all-around watch
A decent all-around smartwatch option, the Fitbit Sense 2 employs a much different look and can track tons of sports, activities, and workout types, along with other helpful health and wellness stats. You also get a robust fitness experience in the Fitbit app, though you'll need a Fitbit Premium subscription to get the most out of it.
For
Access to workouts and more in the Fitbit app
Can get on-wrist workouts
Plenty of color and band options
Against
Need a Fitbit Premium subscription to get the most out of it
Battery life isn't as long
Screen not as high-res
No music storage
Older model
When deciding on a feature-rich smartwatch, the Amazfit Cheetah Pro vs. Fitbit Sense 2 are two great options to consider. What makes them different and similar to one another? We'll break it down for you here.
Amazfit Cheetah Pro vs. Fitbit Sense 2: How they look
Why you can trust Android Central Our expert reviewers spend hours testing and comparing products and services so you can choose the best for you. Find out more about how we test.
The Amazfit Cheetah Pro is the newer of the two models, introduced in summer 2023. It's a smartwatch that has tons of fitness features, but it's more specifically designed for elite runners. It comes in Run Track black with a titanium alloy bezel and fiber-reinforced polymer in the middle frame. It wraps around your wrist with the included nylon strap, making it durable.
With a 1.45-inch AMOLED screen made of Corning Gorilla Glass 3 with 480 x 480 resolution and an anti-fingerprint coating, the Amazfit Cheetah Pro is a nice, rugged smartwatch that you can confidently wear just about anywhere. Indeed, it's also 5ATM water-resistant rated so you can swim and shower with it, too. On the side are two buttons for navigation.
Boasting a generous 14-day battery life, you can wear the Amazfit Cheetah Pro for weeks before needing to charge. Keep in mind, however, that if you use continuous GPS, this will impact battery life. But it does also have a battery saver mode to extend battery even further for regular, everyday use. It works with both Android iOS devices and alongside the Zepp app.
You can customize the look of the screen to show the key metrics that are most important to you, like duration, distance, pace, steps, speed, altitude, slope, consumption, heart rate, and others.
Launched in September 2022, the Fitbit Sense 2 remains one of the most feature-rich models in the Fitbit line-up. With a square versus rounded face like with the Amazfit Cheetah Pro, it comes in Shadow Grey/Graphite Aluminum, Lunar White/Platinum Aluminum, or Blue Mist/Soft Gold Aluminum, but there are tons of Fitbit and third-party brand band options in small or large that you can swap out to further personalize the look. (The good news is that if you are upgrading from a Fitbit Sense, the same bands will fit).
Equipped with a 1.6-inch always-on AMOLED display with 336 x 336 resolution, it isn't quite as bright and sharp as the Amazfit Cheetah Pro, but it is slightly larger given the square size. It has the same 5ATM water-resistant rating and a single button on the side, so you are more inclined to use the touchscreen for navigation. But Andrew Myrick says in his review that he loves that Fitbit moved the button to the left side on the Fitbit Sense 2, and he finds it better than the button that was in the first-generation Fitbit Sense.
With a decent 6-day battery life, you'll have to charge it weekly, but it does support fast charging so you can be back up and running for a full extra day after just a 12-minute charge. Personalize the look further by choosing from hundreds of clockfaces, and even store up to your favorite 5 so you can swap among them (one for every day of the work week, perhaps?)
It works with the Fitbit app, which provides an intuitive dashboard to display all your health and wellness stats on either an Android or iOS device. But keep in mind that you'll need a Fitbit Premium subscription to get the most out of this. The watch does come with the option to bundle a one-year subscription along with a two-year protection plan at a discounted rate if you plan to use this smartwatch for the long-haul.
Amazfit Cheetah Pro vs. Fitbit Sense 2: The specs
How do these two smartwatches stack up when it comes to specs? Let's take a look.
Swipe to scroll horizontally
| Header Cell - Column 0 | Amazfit Cheetah Pro | Fitbit Sense 2 |
| --- | --- | --- |
| Compability | Android, iOS | Android, iOS |
| Colors | Run Track Black | Shadow Grey/Graphite Aluminum, Lunar White/Platinum Aluminum, or Blue Mist/Soft Gold Aluminum |
| Material | Titanium alloy bezel, fiber reinforced polymer middle frame | Aluminum |
| Swappable Band | Yes | Yes |
| Battery Life | Up to 14 Days (up to 7 Days Heavy Usage) | Up to 6 Days |
| Battery Life GPS Modes | Up to 26 Hours (Accuracy), 44 Hours (Automatic), 54 Hours (Power Saving) | N/A |
| Battery Saver Mode | Yes (up to 24 Days) | N/A |
| GPS | MaxTrack GPS, Six Satellites | Built-in |
| App | Zepp app | Fitbit app |
| Heart Rate Monitoring | Yes | Yes |
| Stress Tracking | Yes | Yes |
| Sleep Monitoring | Yes | Yes |
| Swimproof | 5ATM | 5ATM |
| Phone Notifications | Yes | Yes |
| Blood Oxygen | Yes | Yes |
| Screen Size | 1.45 inches | 1.6 inches |
| Screen Type | AMOLED | AMOLED |
| Screen Resolution | 480 x 480 | 336 x 336 |
These smartwatches have some interesting differences that we'll discuss more in the next section.
Amazfit Cheetah Pro vs. Fitbit Sense 2: Health and fitness
Now, let's get down to the nitty-gritty of what these two smartwatches can actually do and what stats they can track.
The Amazfit Cheetah Pro has tons of sports modes, though its focus is on running. If you're not a runner, you'll still get a lot of value from it. But if you are, you'll be able to leverage all the features this smartwatch has to offer. Consider, however, another one of the best cheap Android smartwatches if running isn't your thing.
One of the features runners especially will love, as well as those who love hiking, walking, cycling, and other outdoor activities, is the fact that the Amazfit Cheetah Pro offers incredibly accurate GPS positioning. This is thanks to a feature called MaxTrack GPS, which offers support for six satellite positioning systems, able to pick up maximum signals even with obstructions like tall buildings, high trees, and more in the way.
You'll get coaching with the AI-powered Zepp Coach, including personalized running plans that adjust as you progress, including running levels, target race data, distance, and goals. It can also predict race achievements over time, as it gains a better understanding of your fitness and endurance. If you have a third-party compatible heart rate belt, you can connect to it, too, for even more accurate data.
Further, the Amazfit Cheetah Pro has a BioTracker PPG biometric sensor for tracking your heart rate 24/7 along with other important stats, like stress, blood oxygen and Sp02, and sleep. In addition to running, it can track 156 different sports, 25 strength training movements, and eight sports movements. These include common activities like running and walking, cycling, swimming, outdoor workouts, and indoor sports, as well as others like dance, combat sports, ball sports, water sports, winter sports, leisure sports (think hula hoop and frisbee), and even board and card games. PeakBeats will help you better understand performance, including Vo2 Max, and advise when you should train harder or take a break.
Another feature runners will love is the ability to access maps and route details offline. Find a color map of your area in the app, download it to the watch, pair it with an imported matching route, and you can get going, even without a wireless connection. Save location points as well and pair the watch with compatible apps, like Adidas, Runtastic, Strava, Komoot, Relive, Apple Health, and Google Fit.
As you run, you can track stats like total time, lap time, last lap duration, average lap duration, pace, average pace, lap pace, cadence, stride, speed, average speed, even altitude, slope, and calorie consumption.
The Fitbit Sense 2 is a pretty solid smartwatch for fitness, health, and wellness tracking as well. While it doesn't have specific features for runners (other than basic running tracking), and it does include built-in GPS so you can track your route without your phone. But it doesn't have the precise GPS sensors like the Amazfit Cheetah Pro. Myrick found that measurements for his walks seemed slightly off when he compared them to his Apple Watch.
You can choose from some basic exercise modes as well as track things like steps, distance, and calories burned. In addition to doing workouts from third-party services, you can also access workouts directly from Fitbit using the app. Many require a Fitbit Premium subscription, but there are a few free ones. You can also start a workout right from the watch's screen and follow along with the moves via a tiny animation, great if you're at the gym and want some guidance or doing a quick workout in a hotel room.
The app also includes tons of walking workouts, stress, meditation, and yoga workouts, nutrition information, and mental wellness content. Once again, however, you'll need to pay for a Fitbit Premium subscription to access most of the available options.
A Fitbit Premium subscription will also give you access to a Readiness Score, which assesses your activity over time to advise when you should slow down and take a rest day or when your body is ready for an intense workout. You'll also get active zone minutes, a cardio fitness score, and automatic exercise tracking, all of which come standard without a Premium subscription.
Additionally, there's heart rate variability tracking, EDA for stress management, skin temperature variation, and Sp02 tracking. You can also take an ECG at any time to get a heart rhythm assessment, log your mood, and do relaxed breathing sessions.
Amazfit Cheetah Pro vs. Fitbit Sense 2: What else to know
Most smartwatches today offer plenty of other features beyond fitness and health tracking, and these two are no exception.
With the Amazfit Cheetah Pro, you get built-in Amazon Alexa and offline voice assistant support. You can store music and even play it back from the watch's own built-in speaker. You can also load membership and shortcut cards, receive event reminders, to-do list updates, control music playback from your phone, control a compatible phone camera, and more.
Naturally, you can get notifications from apps, including messages, incoming calls, and more. You can choose from more than 100 different apps to load to the Amazfit Cheetah Pro and enjoy quick replies from a compatible Android phone.
For sleep tracking, you'll get plenty of detail, including sleep stages, daytime nap tracking, sleep schedules, sleep breathing quality, and sleep score. Need to de-stress or calm your nerves? Do breathing exercises, and test four main metrics (heart rate, blood oxygen saturation, stress level, and breathing rate) at any given time with one tap.
Additional features include find my phone, stopwatch, weather updates, sedentary reminders, and more.
With the Fitbit Sense 2, you get many of the same features, including detailed sleep tracking. With Premium, you get more insight into your sleep, even with a little animal that will show you what type of sleeper you are.
There's also menstrual health tracking, blood glucose tracking in the app, on-wrist Bluetooth calls, and access to Google features (since Google owns Fitbit) like Google Maps and Wallet, Fitbit Pay, and Find My Phone. Additionally, you can set alarms and check the weather.
There are apps you can download to the watch as well, and built-in Alexa for voice assistance, quick replies, and voice replies. Oddly, however, you cannot download or listen to music from the Fitbit Sense 2, which might be a dealbreaker for those who love to do so at the gym or while out for a run. You'll have to bring along your phone.
Amazfit Cheetah Pro vs. Fitbit Sense 2: Which should you buy?
Both the Amazfit Cheetah Pro vs. Fitbit Sense 2 are good smartwatches to consider. I'm reluctant to recommend Fitbit given all the changes the company has made of late, including removing things like Competitions, one of the most motivating factors of using the smartwatch (if you know others who have Fitbit devices as well).
The Amazfit Cheetah Pro does focus mostly on runners, so if you like what it has to offer but aren't really into running, you can consider the Amazfit Cheetah Round instead. It's an almost identical watch but for some steps down in design and without the built-in speaker, and it's a bit more affordable. You still get the ultra-precise GPS and running features with that model.
I love some of the features of the Fitbit ecosystem, like the Daily Readiness Score, highly accurate sleep tracking, ease of use, and all the built-in Google features you get with this model. For that reason, it's a great option to consider. But it's advisable to get the Fitbit Premium subscription with it, which will add to the bottom line cost and requires annual renewal and thus recurring costs. You'll need to review all its upgrades to determine if a subscription to Fitbit Premium is worth it based on how you would use the watch.
For a better, all-around experience, you might prefer the Amazfit Cheetah Pro. It has a smaller though higher resolution screen, the ability to track so many different workout types, a much longer battery life, and highly accurate GPS tracking if you do a lot of outdoor activities. You won't be able to access any workouts in the app, and the app overall isn't as robust and feature-rich. But if you have your own workout program anyway, this won't matter.
Bottom line: both of these are great smartwatches, but for something newer with compelling features for a good price, I'd go with the Amazfit Cheetah Pro.
Runners will love it
If you're a runner, the Amazfit Cheetah Pro is a great option. If you do a lot of outdoor activities but you aren't necessarily a big runner, consider the step-down though almost identical Amazfit Cheetah Round. But with so many different sports, exercise, and activities to track along with plenty other features, the Amazfit Cheetah Pro is a great smartwatch for any active individual.
Worth considering with Premium
Even though it's coming up on being a year old now, the Fitbit Sense 2 is still a great smartwatch to consider that gives you a holistic view of your health and wellness across many touchpoints. This includes exercise as well as stress, heart rate, skin temperature, sleep, and even mental health. But you'll need a Premium subscription to get the most out of it. And whatever changes Google might make to Fitbit going forward remains unknown.
Get the Android Central Newsletter
Instant access to breaking news, the hottest reviews, great deals and helpful tips.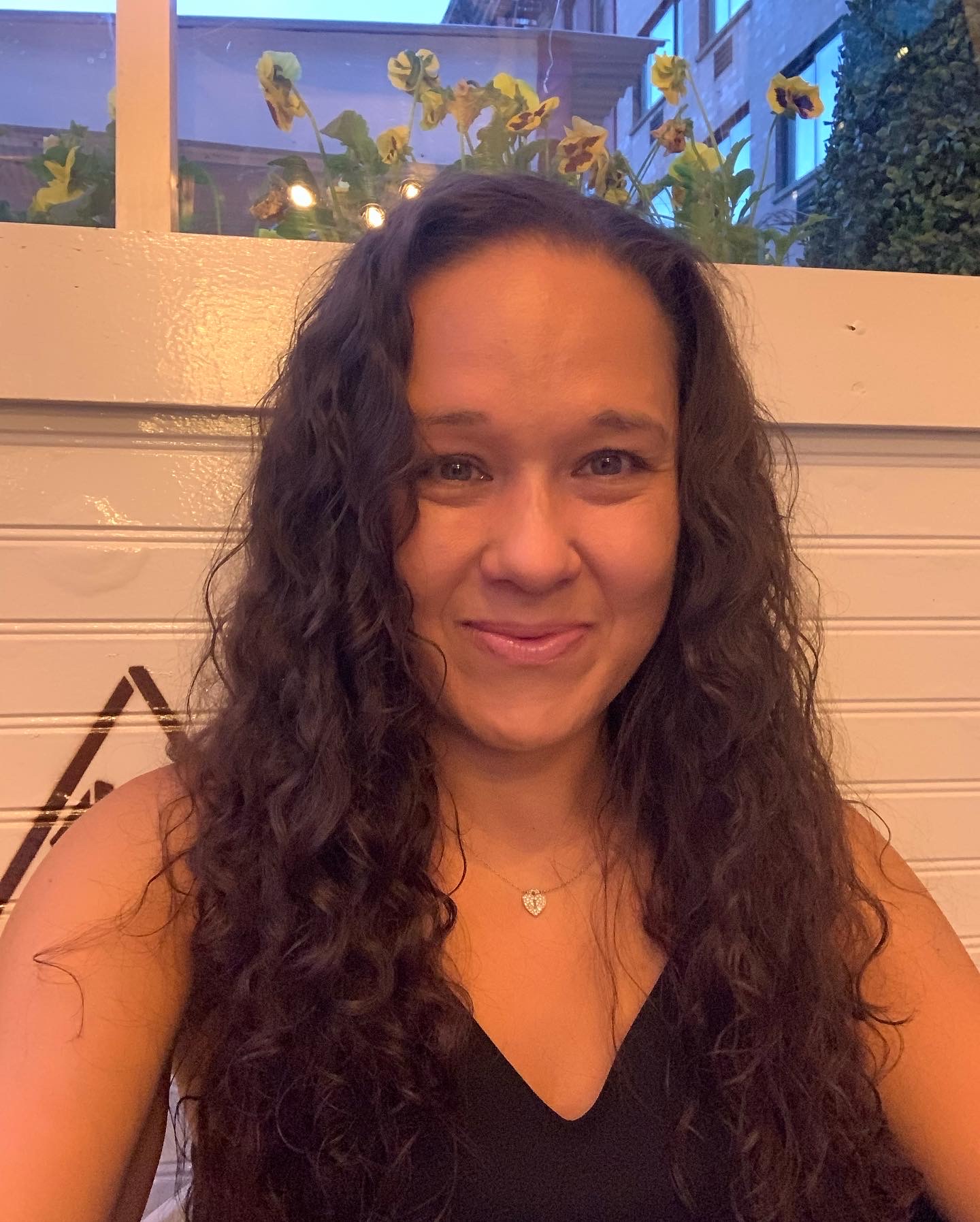 Christine Persaud has been writing about tech since long before the smartphone was even a "thing." When she isn't writing, she's working on her latest fitness program, binging a new TV series, tinkering with tech gadgets she's reviewing, or spending time with family and friends. A self-professed TV nerd, lover of red wine, and passionate home cook, she's immersed in tech in every facet of her life. Follow her at @christineTechCA.