Verizon's Fios Mobile app offers data-free streaming for all-in subscribers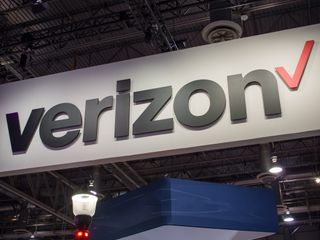 (Image credit: Android Central)
Good news for those of you who've gone all in with Big Red. If you're both a Verizon Wireless and Verizon Fios subscriber, you can now use the Fios Mobile App to watch your shows from home without using your data.
Per the official release (opens in new tab):
The company is offering up to $500 back if you concurrently sign up for both Verizon Fios and Verizon Unlimited. If you're interested, you can contact Verizon for more details.
Florence Ion was formerly an editor and columnist at Android Central. She writes about Android-powered devices of all types and explores their usefulness in her everyday life. You can follow her on Twitter or watch her Tuesday nights on All About Android.
Nice, Verizon stepping up their game lately. Haters incoming

unclear how to get the money

if only I could opt for FiOS in my area.

Why would you be using data at home... you're on wi-fi.

I have wifi that has a data cap. I live in a rural area where the choices are dial-up or satellite only. There is no satellite plan that will give acceptable speeds and unlimited data from which to choose. Please, do not assume that everyone has access to what you have. Right now, I am thankful to VZW for offering their unlimited plan since they are the only service available here.

Yeah, definitely a typo in the article. Press release says you can stream FIOS TV/DVR/OD without using mobile data on the mobile app.

No thanks. I left Verizon 2 years ago, and I'm not going back. I get the same cell reception for half the price now.

Read before you post your Pavlovian I hate Verizon reflex. This is about fios.

This articles entire point is about Verizon Wireless. I read the article. It's about Verizon Wireless letting you watch Cable shows without using data if you are also a FiOS subscriber. I said "no thanks" to that and the "deal" about getting a $500 rebate when signing up for both at the same time. Maybe you should get some comprehension skills before you go correcting people.

Too bad Verizon FiOS sold my market to Frontier.

What I came here to post. Now it's more expensive with worse service. And I refuse to go to Brighthouse (or whatever they call themselves now).

Too bad that Verizon Fios is only offered in a handful of states/areas. You can offer a all-in streaming package with just a few subscribers. I think AT&T's Direct TV Now is more impressive because it covers the entire country. I am a Verizon customer but I really wish Verizon's Go90 had more content that people actually watch besides video clips and video shorts that do not count against LTE data usage.

Is this: "you can now use the Fios Mobile App to watch your shows from home without using your data." possibly supposed to say "you can now use the Fios Mobile App to watch your shows AWAY from home without using your data." ...Or am i just confused? (very likely)
Android Central Newsletter
Get the best of Android Central in in your inbox, every day!
Thank you for signing up to Android Central. You will receive a verification email shortly.
There was a problem. Please refresh the page and try again.