Verizon will offer roaming in Cuba, but you probably can't afford to use it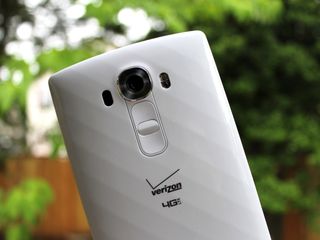 Verizon has announced that it will offer international roaming in Cuba. The first of the major US carriers to do so, Verizon is offering both voice and data roaming in its new package. It also comes as a part of the carrier's Pay-As-You-Go International Travel option.
The plan is fairly expensive. Voice calls in Cuba cost $2.99 per minute, while data costs $2.05 per megabyte. Standard international message rates apply. To take advantage of roaming in Cuba, opt-in to the Pay-As-You-Go International plan before you travel. You will also need a world device, a phone capable of connecting to Cuba's cellular networks, in order to take advantage of this plan.
Verizon plans to start offering roaming in Cuba beginning next week.
Source: Verizon (opens in new tab)
If you're on Verizon you have to assume the position no matter what. That being said we now know why Cuba finally got opened up. Ka-ching and cigars. Posted via the GS6 Active, aka GS6 M.E. (Manly Edition)

"World devices" are nothing special these days. Pretty much everything Verizon sells has a GSM radio in it. All the latest Androids (flagships and cheaper phones alike), the iPhone, probably even the Windows phones. heck, my mom's old Droid RARZ Maxx (the OG one with a qHD screen) worked in the Dominican.

Thanks Obama! +++ Insert witty signature, watch as others not get it, profit +++

hmmm food or data? decisions decisions......

Data is very low fat but high cost!

Why are people so shocked to see expensive international rates Posted via the Android Central App

Cause its ridiculous maybe? Posted via the Android Central App

It is what it is and it's been like this forever. Time to get over it maybe? Posted via the Android Central App

Enabler Posted From my Nexus 6/Nexus 7 2013/Surface pro 3

And yet it isn't. Sprint has 40+ countries that are free/20 cents
Tsl has a bunch Verizon and att have outrageous prices. +++ Insert witty signature, watch as others not get it, profit +++

Forever is a long time.....time for a change maybe? Posted via the Android Central App

People also use to walk and ride horses everywhere. It was what it was and it was like that forever. Perhaps it's good people don't get over things maybe?

Reminds me of the roaming rates that the Bahamas used to have (before Sprint and T-Mobile made agreements). Posted via the Android Central App

Sounds about right for Verizons horrible International Rates... I thought T-Mobile was supposed to be causing a disruption.

How's this Tmobile's fault?

This is largely symbolic -- Cuban connectivity and coverage will severely limit the service: http://laredcubana.blogspot.com/2015/09/verizon-roaming-in-cuba-much-ado...
Android Central Newsletter
Get the best of Android Central in in your inbox, every day!
Thank you for signing up to Android Central. You will receive a verification email shortly.
There was a problem. Please refresh the page and try again.