Verizon to offer $100 bill credit on new lines from Feb. 7th to 28th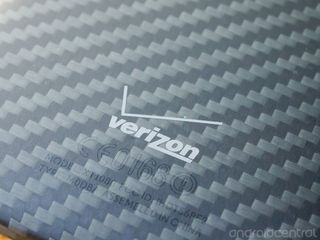 Activation fees also waived until Feb. 17th
Looking to activate a new line with a smartphone or mobile data device on Verizon? Well you'll be able to receive a $100 bill credit if you do so in the next three weeks. Reading from internal training document given to Android Central, it looks as though Verizon is ready to offer a $100 discount for any new line of service started from February 7th to February 28th, so long as it comes with a two-year agreement.
The $100 credit will be applied to your third billing cycle, so in order to receive it you'll at least have to stay with the carrier a full 60 days (there's always fine print somewhere.)
The document also makes reference to an activation fee exemption that will be going on until February 17th — that's another $35 savings when activating a new line. We're not sure if this is something big enough to be switching carriers over, but it could be a reason to activate in this window and save a bit of money if you were planning on starting a new line. Hard to say "no" to $135 in savings, even if it is a small portion of your bill over two years.
Thanks, Anon!
Andrew was an Executive Editor, U.S. at Android Central between 2012 and 2020.
Ok. Good for vzw. Way to divert attention. -------------------------------------------------------
Sent from inside a cave. Yes, T-Mobile covers caves. N5

Barf on Verizon they suck monkey balls period. Posted from my Galaxy Note 3 on Tmobile via Android Central App

You suck monkey balls! He sucks monkey balls! She sucks monkey balls! They suck monkey balls! We ALL... hey wait a sec...

what are you 10 years old? grow up old man Posted via Android Central App

Verizonsucks monkey balls posted with a galaxy note 3. h8ers gon' h8. live2win#swagface#switchedOn*_*

Not bad if you are in need. Better than nothing at least.

Yeah. -------------------------------------------------------
Sent from inside a cave. Yes, T-Mobile covers caves. N5

Price increase on your bill to cover this promotion.

Exactly... Posted via Android Central App

+100000000000000000000000 Posted via Android Central App

EXACTLY! "Hard to say no?" NOT AT ALL, considering you will save $100 in TWO MONTHS with other carriers!

I have saved $60+ USD (before taxes) a month from leaving Verizon. I'm also getting a larger data cap with that savings. +100000

Have they raised their prices? Is a price hike coming up?

Plain and simple nothing beats Verizon and Samsung. .lol let me stop!!does this sound familiar anyone? Posted via Android Central App

He like T-MO though.... Posted via Android Central App

Yes he does...other than that, he was dead on... Posted via Android Central App

Fun fact: he actually used to go ape shit for Verizon for the first 5 or 6 months of the Galaxy Nexus's release. At that point in time, he was saying how "stock Android is KING", how Verizon was "pimp slapping" all other carriers, and that he'd never own any of "Samsuck's crappy ass plastic devices". Then a few short months later, he was "rolling with" an S3 on T-Mobile.

You forgot how much he loved Sprint and Dan Hesse, then all of a sudden T-Mobile became his darling. He's a complete bandwagoner. Posted via Android Central App

I wasn't really in the android central community but I'd sure like to know who this individual you guys are talking about. Posted via Android Central App

I had a Galaxy Nexus too...wasn't it plastic, and made by Samsung? I absolutely hated my Verizon Galaxy Nexus..Worst phone in the world. I couldn't connect to anything. Had it for a week, then took it back and got the S3. Loved that phone...until a Verizon update neutered it. Switched to AT&T for a few months, then tried Sprint out again, and now I'm on T-Mob with some seriously fast LTE speeds, for $57.00 a month after taxes and discount.

Two year contract? How bout' no. Posted via Android Central App

Counter to AT&T. OK then. Posted via Android Central App

Sprint and Tmo have both left the contract arena. AT&T is trying.(AIO)
Verizon you're still the only carrier with sky high prepaid. NO CONTRACTS FOR THE WORLD...! Posted from my "KNOX-FREE" 4.3 Sprint GS3 Maxx...!!!
(ZeroLemon 7000mAh battery and ZeroShock Case/the OtterBox Defender Series like case for real battery enthusiasts)

Wow that's like...40% of a Verizon bill. What a steal! #InternetSarcasm

Its okay could have been a lot better. Seen way better deals with other phone companys. Posted via Android Central App

I've been on the fence as to whether or not to upgrade my RAZR MAX to the Droid MAXX. I have unlimited data on a grandfathered plan with feature phone on other lines. I just checked this morning and the price of the MAXX dropped from $199 to $99. I don't know if that's part of this same promotion or not, but I don't have to wait until the third billing cycle to get the credit, the lower price was applied at checkout. My new MAXX is on the way! Posted via Android Central App

New line only it seems Posted via Android Central App

Perhaps Verizon just dropped the DROID MAXX price irrespective of this deal? This wasn't a new line for me, it was an upgrade. Posted via Android Central App

If you buy a subsidized phone you will lose your unlimited data. Posted via Android Central App

I hope he was still listing. Posted via Android Central App

That's not entirely accurate. You can buy a subsidized phone on Verizon and keep unlimited. Especially if you are getting a new line.

So if I add a new line and buy a subsidized phone, can I transfer my unlimited data plan (and phone number) to that new line/phone? If so, then I'm only incurring a $10/month additional cost to get a subsidized phone. Correct?

No, you'd buy the phone on the new line then move the phone to the unlimited data line. Details are in the Android Central Forums.

Congrats! Happy Maxx owner here! So glad I went with this phone, absolutely no regrets! Posted via Android Central App

Recently dropped my VZW. Family plan (with unlimited data) and switched to TMo. Very happy with my decision. Posted via Android Central App

While it is good to see Verizon respond to AT&T, this isn't even close to good enough. If Verizon keeps losing non contract customers to AT&T's awesome new pricing they will at least have to lower their unsubsidized pricing. Or maybe allow LTE on prepaid. Posted via Android Central App

Verizon needs to match AT&T's family plan or I think there will be people leaving them. I'll be one as soon as the S5 arrives. Posted via Android Central App

Actually I have a family plan and there's a way to keep my unlimited data. Posted via Android Central App

Can you share how you can keep your unlimited data? I'm in the same situation...

http://forums.androidcentral.com/showthread.php?t=227608 Posted via Android Central App

No thanks. Just left them for my Nexus 5 on T-Mo and I'm good..

So Andrew, are you also a Z30 user? Only asking because that has to be what's in the pic. :)

That's not a z30. Xt1080 also known as a Droid Ultra Posted via Android Central App

Close. That's a Droid Maxx. The Droid Ultra is slimy and gross looking ;) And a Z30? Are you kidding?

Nope. The back cover looks the same. And with the easy ability to run Android apps, I thought maybe. ;)

But, not all Android apps run flawlessly. CrackBerry's forums are proof of that. Posted from my "Gift from God" Note 3, my "God-Given" iPad Mini 2, or my "Risen" Samsung Chromebook.

Really all I want from Verizon is to let me buy the damn Moto G and put it on my contract for my GF to replace her dumb phone.

Do you have to trade in an old phone to get the $100 promo?

Doesn't seem to be the case. Just activate a new line with a 2-year contract.

No Posted via Android Central App

Activation fee? Hahaha, I'm never paying that again. Amazon wireless didn't charge me activation or more than & 0.01 for each SG4 I got from them. So long Verizon fees!!! Posted via Android Central App

I just did an Edge upgrade via VZW about 8 days ago , called VZW and got 100$ credit woot woot!

I just talked to Verizon, the supervisor talked to the marketing team, he even looked at the image himself that has been circulating. They said they have no such promotion going on. He said his marketing team has been receiving other phone calls about this also, asking about this "promotion/discount". He said he would note this down and have the marketing team look into it. The only promotions they have in their system are the waived activation fee promotion on new lines and also the trade-in discount promotion.

This article is WRONG!!!!! Dude this rumor is circulating EVERYWHERE! So I went and bought a new Verizon 2-year contract. Then I asked them when I would be receiving my $100 bill credit and they were like huh. I asked their online chat, their phone support, even the guy in the store. I showed them the million spots this rumor is circulating and they refuse to honor it. This is a totally fabricated story. Whoever started this rumor in that photo just opened up Notepad and typed that stuff in. ATT has that promotion, not Verizon. I signed up for androidcentral just now to warn other people not to make the same mistake I just made. Thanks a lot androidcentral. Not solely their fault, the rumor is all over other sites as well. They all got duped.

AND ANOTHER THING! The guy who made up this story makes it look like you have to wait 60 days to get the $100 back, well that's perfect because after 14 days you are STUCK with verizon! Whoever made this up must be some dude working at Verizon thinking he's funny. I HATEEEE This website. They should verify their information before randomly publishing it. @#J*RJ*@FJ*#J*J DKJSFLJSDlf

For those saying the $100 bill credit is not a valid deal, think again... The image does reflect this is a Kiosk promotion - it is not available directly through Verizon... I have been in Costco and they are offering the promotion, verified at Costco.com (membershipwireless.com) and I just checked Amazon and they are offering the $100 bill credit. J.
Android Central Newsletter
Get the best of Android Central in in your inbox, every day!
Thank you for signing up to Android Central. You will receive a verification email shortly.
There was a problem. Please refresh the page and try again.