Verizon announces new LTE markets set to go live June 21, expansions continue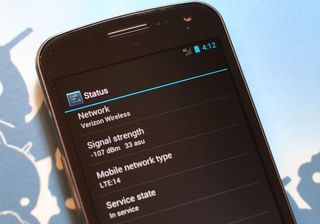 If you're on Verizon and have yet to see 4G LTE go live in your area then you'll want to check out the latest list of locations Verizon has now announced. As of June 21, a whole slew of what could be considered smaller areas are set to get some 4G LTE love:
The Triangle, North Carolina - Expansion
Bedford, Pennsylvania
Indiana, Pennsylvania
Burlington, North Carolina
Jacksonville And New Bern, North Carolina
Idaho; Eastern Oregon
In addition to the areas listed, Verizon has noted their roll out of 4G LTE is rapidly happening throughout Florida including Panama City and more than 40 communities throughout Palm Beach, Alachua, Volusia and Flagler counties.
Source: Verizon (opens in new tab)
Android Central Newsletter
Get instant access to breaking news, the hottest reviews, great deals and helpful tips
I don't why it is that --most-- of Las Vegas is covered
with LTE, but Boulder City, where US93 is and Hoover Damn
and lots, and lots of traffic between Arizona & Nv, but yet
that whole area doesn't have any LTE!!!

Probably the same reason why the NH Seacoast still doesn't have it despite being a major waypoint and destination for Boston MA area residents to summer or winter vacation spots in NH and ME.

I just need the 4g coverage expanded by like 5 miles here and I will be happy.

Who do you have to xxxx to get LTE?

It's shocking to me how many areas a few hours from me don't have solid 3G service let alone LTE.

there a place in MD on 81 no 3g but they have 4g wtf is up with that? Also I meed them to move or boost signal another 15 to get better coverage where I'm at

That's not surprising. I was told a couple of years ago that due to the band that LTE is in, it will cover more distance per tower than their 3G does. This is the first report of it being a reality I've seen though.

If I travel just north of where I live and sit on top of a hill in just the right spot, I can pick up 2 bars of LTE service from a tower that's at least 20 miles away. And I know that because when I load up Google Maps, I can see it hit the tower before it finds my GPS signal. I'm very impressed with the distance.

I don't understand how Verizon is lighting up new markets every month, while Sprint struggles for a year to light up just 5 markets... I'm not trolling. I'm just a frustrated Sprint customer.

Exactly VZW has the money to do it. They have their sh*t together.

Us Verizon customers pay dearly for our service, but Verizon makes a profit and rolls a portion of that profit back into the infrastructure. Knowing this keeps me from throwing a monthly temper tantrum when I pay my bill.

Easy. Two words : NAS CAR

You want to know why...... Verizon has $$$ and Sprint doesn't....

It's more than that, borrowed money goes a long way. Initial infrastructure takes time, and delay by sub-contractors, equipment manufacturing, and the way by means the technology and future tech will be changed out. Sprint has a new plug and play box that will be much better than there current infrastructure. IMO.

I'm seeing my beloved 4g icon out where I am now - West Chester, PA. This isn't on any Verizon coverage map or any story about updated coverage. Whatever, I'll just secretly enjoy my 30x faster speeds xD

Same here in decatur, IL. They lit up a tower 1 mile from my house a couple of weeks ago. Full strength LTE in my living room!

Burlington, NC had 4G last week...I was surprised but wasn't complaining.

I don't know why anyone is complaining about Verizon's 4g coverage. They are by far the best and fastest in expanding their 4g. How much they cover already is incredible.

Woohoo! Give me some 4g in Panama City

Would love to see more areas of Arkansas get an expansion. Not holding my breath this month. We'll see.

To all the new areas, "Can you hear me now?".
Oh yeah, "Can you go all day on your battery now."
(Maxx not included)

Still waiting for more coverage in northern NJ. You get 30 minutes away from NYC and boom...no LTE.

I have a splotch of 4G less than a 1/2 mile from my house... but nothing at my house.

Just got LTE in Binghamton NY a few days ago. To be honest, I was shocked lol

That's great and everything... but what about Suffolk County on Long Island, NY? They have it in Nassau already so there is no real excuse as to why they don't finish covering the rest of the island.

I have 4g pretty much on the whole south shore of the island. From Patchogue to southampton. It's just really the northern parts of the island that are not covered.

I'm more towards the middle of the island x_X. I get it at home, but anywhere outside of a few miles it goes away.

I'm seeing 4g starting to pop up in Binghamton New York.....only get one bar at the house but it's getting there......east side near taco bell....

Just an FYI for north GA: I have noticed and spoke with a VZW rep about this. 4G is lighting up further north up I-985 toward Gainsville and many areas between there and Buford. Rep said it is not official but testing mode. Hope they close the gap between Athens and Atlanta footprints too.

I now have 4G coverage in Gainesville, GA. Just drops to 3G temporarily between Gainesville and Athens and between Gainesville and Atlanta. Love the speed!

•Jacksonville And New Bern, North Carolina Live and enjoying my 4G finaly!

Bedrock will get LTE before I do.. jeez

Still no 4g anywhere west of Oaks, PA. I'm just west of Pottstown, and have ZERO 4G.
Android Central Newsletter
Get instant access to breaking news, the hottest reviews, great deals and helpful tips
Thank you for signing up to Android Central. You will receive a verification email shortly.
There was a problem. Please refresh the page and try again.