Users are petitioning Samsung to stop using Exynos processors in its phones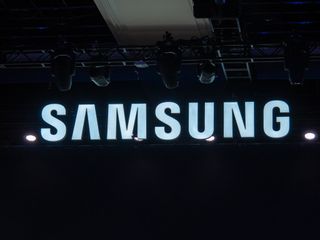 (Image credit: Android Central)
What you need to know
Some users are complaining about Samsung's use of Exynos processors in its phones.
Calling these products "inferior," the petition asks Samsung to abandon the lineup and use only Qualcomm's SoCs in its phones.
In just a day, nearly 2,300 people have already signed up.
While Samsung may be proud of its capability to manufacture its SoCs in-house, its customers clearly aren't satisfied with the product, especially considering the company's decision to ship its flagships with different processors in different markets.
The South Korean giant generally uses its home-made Exynos processors for phones sold in Asia and Europe, while the U.S. market gets Snapdragon-powered phones. The difference in performance between the two variants can often be significant, and a new petition on Change.org is asking Samsung to stop selling its customers these "inferior" products.
It reads:
According to some tests, the Exynos 990, for example, achieves a performance to power ratio of 13.0/W (via Notebookcheck). In comparison, not only does the Snapdragon 865 trounce its performance with a 19.6/W in the same tests, but more importantly, even last year's Snapdragon 855 is capable of doing better with a 15.0/W to its name.
The petition further laments the fact that Samsung sells Exynos phones at the same cost as those with the latest Qualcomm Snapdragon processor — and, in the case of Europe, often at even higher prices.
Samsung's camera choices aren't spared, either. "They also use Samsung made camera sensors, instead of the Sony ones in the US version," it reads, again highlighting the dichotomous way in which Samsung sells the same phone in different parts of the world.
Started just a day ago, the petition has already received nearly 2,300 signatures, with no signs of stopping anytime soon.
Get the Android Central Newsletter
Instant access to breaking news, the hottest reviews, great deals and helpful tips.
I support this. I require dual sim for work and every year I'm stuck with the Exynos model. It sucks knowing that I have no choice but to live with an inferior model. Hoping this changes for next year.

Get the Hong Kong/Taiwan variant. It's Snapdragon and dual SIM. My past two Samsungs have been from this "region".

Interesting. I'll have to look into that more. Where do you order yours from?

I have a duel sim exynos version in UK from 3 network

U can request a us version from a Samsung repair center.

Ummm.... you said you have no choice? Your work requires you to have a dedicated line of service? Idk where you work bud but my employer not only pays my work phone bill, but periodically calls to let me know to hit the verizon store to upgrade when I'm due. I bill the upgrades to my employers business account. I suggest you ask your employer to supply the phone and service if they require you to have a dedicated line... it's always a choice

Lol a few thousand signature is basically a rounding error compared with the millions of phones Samsung sells. I doubt anyone at Samsung will even see this petition.

There's a benchmark comparison between these two companies with their latest SOC, and they're very similar. Only the gpu is the biggest difference in power.

Mrwhosthrboss did a comparison, the first was similar but he did three in a row and the exynos throttled HARD. Everything was faster in the sd version.

Yeah he did. Exynos is definitely inferior to Snapdragon

🤔The petition is going nowhere.... Almost nobody is foolish enough to spend a small fortune on day 1 S20 range flagship phones. Throw in COVID-19 which caused the stock price to tank.... Samsung will panic and offer deep discounts.

I pre-ordered and paid $349 for mine after $600 trade-in and my work discount, so clearly you don't have to pay a small fortune these.

Assume that Samsung would follow this recommendation, then it will find itself in the exact same position as Huawei vs Google: totally dependent on the whims of the American president.

This couldn't be more different. Samsung is South Korean while Huawei is Chinese. Trump has a trade war with China. Samsung has invested way more in the US than Huawei.
What Samsung needs is step their game like they did in the past. Exynos 7420, 8890 and 8895 were superb

If you don't like the Exynos processor, stop buying Samsung products. That's the only way to get their attention.

Do you realize it will never work? The chips use different types of communication and the snapdragon chips only work with the carriers in North America.

What about all the other phones around the world that use Snapdragon chips?

**** that someone start a petition Samsung to allow at least 3 years of updates new OS updates

Samsung literally doesn't give 2 shts about a petition no matter how many signatures it gets. What they do care about is sales and profits. Instead of signing a pointless petition people need to vote with their wallets. If a phone doesn't sell then believe me they'll give people what they want so it does

Fairly good explanation on how they are different https://youtu.be/6CUSe8kgIE8

I'm in the exynos zone , for general use they seem to work ok , but certainly it would be nice to have better performance of the snapdragon chipset .
If you watch Gary's speed test , he did one recently between a couple of S20 variants , one with the exy and the other with the SD 865 , and iirc at the end of the test the snapdragon model was around 30 seconds faster.
To add insult to injury , the pixel 4xl 855 powered was only about 1.5 seconds behind the S20 exynos powered model.
That is just plain disappointing .
For me , a discrepancy between the two chipsets in the current galaxy's of maybe 4 or 5 seconds might be acceptable , but 30 seconds is not good.

I guess it boils down to people aren't forced to buy these phones, if you think the new phones are expensive now, imagine if they're forced to change hardware inside, also you guys will love locked bootloader and waiting a year or so for a stupid OS updates after there rest of the world gets them lol. I guess what im saying is it's 6 of 1 or a half a dozen of the other.