US Cellular lowers prices on its Shared Connect data plans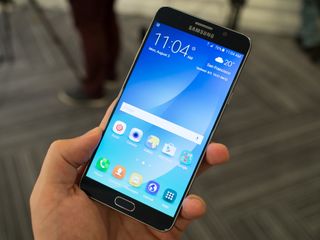 US Cellular has announced new, lower pricing for its Shared Connect plans. Prices have been lowered across the board, offering data buckets of 1, 3, 6, 10, 12, 15, and 20GB.
The new plans start at $25 per month for 1GB of data, with a $20 per month smartphone connection fee for the 1, 3, and 6GB plans. Starting at 10GB, the smartphone connection fee is $15 per month. Here's how US Cellular's pricing breaks down:
| Data | Price | Connection fee |
| --- | --- | --- |
| 1GB | $25 | $20 |
| 3GB | $40 | $20 |
| 6GB | $55 | $20 |
| 10GB | $70 | $15 |
| 12GB | $80 | $15 |
| 15GB | $90 | $15 |
| 20GB | $110 | $15 |
New customers can take advantage of these new pricing plans now.
Show phones and plans from US Cellular (opens in new tab)
So $45 / month for 1GB of data, doesn't seem like a deal to me

Isn't CRICKET $45.00 with 5g of high speed data? Posted via Android Central App

Who is US Cellular?? Posted via The Next Big Thing. My Samsung Galaxy Note 5!

The only viable option for a lot of people. Posted via the Android Central App

what do you consider a lot? 5 or 10 people? Nexus 5 | T-Mobile $30 Plan
Android 6.0 Marshmallow

It's the 5th largest wireless carrier in the US... Posted via the Android Central App

Most people in the upper Midwest? I live in Iowa and get better signal and data speeds than even Verizon.

I live in Minnesota and USCC is non existent. Nexus 5 | T-Mobile $30 Plan
Android 6.0 Marshmallow

Weird, they're huge in my area (Western WI). No GSM signal for miles, but Verizon and USCC is everywhere, and Sprint is pretty OK near the highways and cities.

I live in Oregon, it has better service than anything else in the area. It's Midwest based, but it is the 5th largest US Carrier. Via US Cellular Samsung Galaxy S5
Android Central Newsletter
Get the best of Android Central in in your inbox, every day!
Thank you for signing up to Android Central. You will receive a verification email shortly.
There was a problem. Please refresh the page and try again.