How to unlock a MetroPCS phone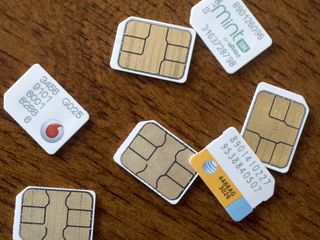 (Image credit: Android Central)
If you happen to have a MetroPCS phone that you want to use on a new carrier, often times you'll have to unlock it first. Unlocking simply means that your phone is "locked" to a carrier (in this case, MetroPCS) and needs to be "unlocked" before you can use it elsewhere. When you want to unlock a MetroPCS phone you have a few options at your disposal — let's check them out!
How to Unlock a MetroPCS Phone
Customer Service
To unlock at MetroPCS phone the safest and simplest way — contact customer service. MetroPCS uses SIM cards that can easily be unlocked so you just have to provide a bit of info in order to unlock your device. You can do so over the phone or in a MetroPCS store.
You'll need to provide the following information to unlock a MetroPCS phone:
Phone number of the phone you want to unlock
Full name on the MetroPCS account
The account PIN
The account email address
Once this process is completed, you'll receive an email from MetroPCS with the unlock code for your device. From there, simply enter the new SIM card into your MetroPCS phone, follow the instructions and enter the provided code .
Unlocking Service
Alternatively, you can use a third-party unlocking service to unlock your MetroPCS phone. This method will usually offer you a faster turnaround time than by calling customer service, but you'll also have to pay for the service (anywhere from $10 and up in our findings). If you choose to go this route to unlock a MetroPCS phone, you do have a ton of options though. Just do a quick Google search for unlocking services or swing by the forums for more help.
(Un)locked and Loaded!
Once you go through the process, your MetroPCS phone will be unlocked and ready to use with another compatible carrier. This doesn't just apply for unlocking a MetroPCS phone either — the process is universal across most devices & carriers.
By day, Adam is a writer for multiple Future Publishing brands with over fifteen years of experience. He's expertly researched and written hundreds of articles ranging from mobile phones to mobile homes to baby mobiles. By night, he's a gadget geek, avid disc golfer, 80s nerd, cord cutter, cook, husband, dad, and memory collector.
This is such a vague article with no actual effort put into it. I hope they don't pay you. https://www.metropcs.com/terms-conditions/phone-unlock-policy.html
Android Central Newsletter
Get the best of Android Central in in your inbox, every day!
Thank you for signing up to Android Central. You will receive a verification email shortly.
There was a problem. Please refresh the page and try again.