PNY's 128GB Duo Link USB 3.0 OTG Flash Drive is on sale at Amazon today only for just $24.99. This offer brings the drive down to a new low price there, saving you $5 off the usual cost, and today's price is even better than we've seen for smaller capacities of the drive.
Backups On Backups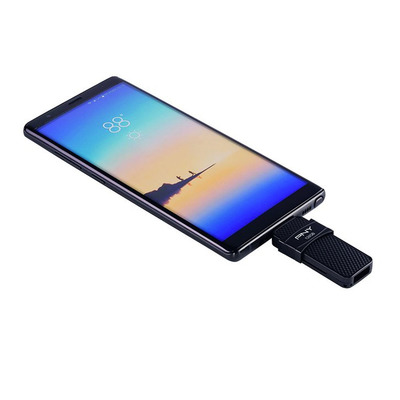 PNY 128GB Duo Link USB-C OTG Flash Drive
Transfer files between your USB-C phone or tablet and your computer with this handy flash drive.
$24.99 $29.99 $5 off
The Duo Link flash drive was designed for seamless file sharing between your computer's USB-A port and your phone's USB-C port, as it features built-in USB and USB-C connectors. Create backups and transfer files with ease, and keep the drive protected with the sliding covers.
Cyber Monday Deals
We may earn a commission for purchases using our links. Learn more.