B&H has a bundle of the Google Home Mini & 3rd-generation Chromecast on sale currently for only $64. This deal saves you $20 off its regular price and even snags you free expedited shipping, though it's only valid through tomorrow night.
HEY GOOGLE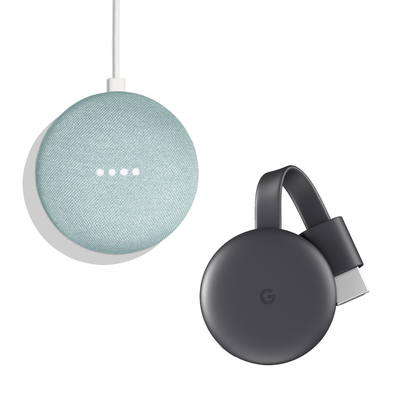 The Chomecast lets you turn any ordinary TV into one with smart functionality, and setting up the Google Home Mini allows you to voice control it to turn to your favorite streaming services and more.
$60.00 $84.00 $24 off
The Google Home Mini is a powerful, voice-activated smart speaker that can tell you about the weather, current events, stream music, and more. However, one of its coolest features is its ability to control the Google Chromecast, a streaming media player which you plug into your TV via HDMI to start accessing services like Netflix and Hulu. With a simple "Hey, Google", you can tell it to turn on your favorite app, lower the volume, rewind, and more.
We may earn a commission for purchases using our links. Learn more.