This $7 accessory will revolutionize the way you use your phone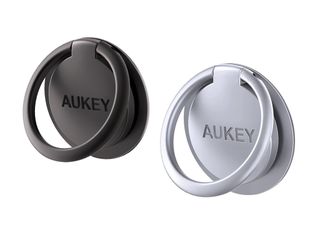 We have all done it. You are laying in bed or on the couch scrolling through the latest news, social media or cat memes on your phone and then splat. You just dropped your phone on your face, and it hurt. Even worse, it fell from your face onto the floor and now your precious phone has a cracked screen. Now that your face and ego are bruised, you realize that something needs to be done to ensure this travesty never happens again.
Allow me to introduce you to the phone holder that will not only revolutionize the way you use your phone, but make you feel safe all the while! Amazon has the 2-pack Aukey Phone Ring Holder (opens in new tab) for $6.99 when you apply coupon code AUKEYHP3 during checkout. This is the lowest price ever by $3.
Simply attach the 3M adhesive firmly onto the back of your phone or phone case, and you are all set. Now you can take that selfie with confidence. Better yet, watch your favorite movie by using the 180-degree flip-over ring design, and 360-degree rotating base as a phone stand.
See at Amazon (opens in new tab)
More from Thrifter
For more great deals be sure to check out our friends at Thrifter now!
Have you listened to this week's Android Central Podcast?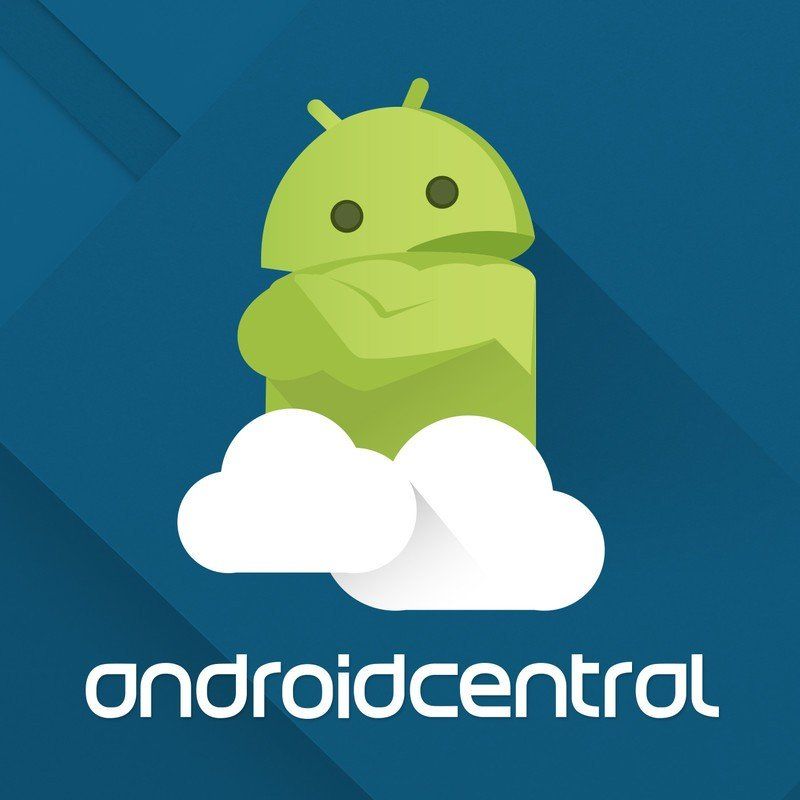 Every week, the Android Central Podcast brings you the latest tech news, analysis and hot takes, with familiar co-hosts and special guests.
Jessica Bodey graduated in 2008 with a degree in Business, but with an economy collapsing all around her, and a fear of not being able to buy those overpriced designer handbags she loves so much, she quickly started looking for deals. She has never looked back. In her free time she enjoys spending time with her husband and 2 children, one human and one bull dog.
Seems like a nice idea, except with the phone case, and this, would it interfere with wireless charging?

Why would anybody want to stick some ugly thing onto his/her shiny new toy? If you can't grip it firmly enough get an iPhone 5!

Quite useful for big phones tbh. It can decrease the rate of dropping your phone, just like a case protecting the phone from cracking. I'm sure you use your phone without a case and protector though, to each his own.

I have a Spigen Style Ring on my S7 Edge case and I love it. I wonder how this compares in quality. A 2 pack for half the price of one Spigen would be nice if they're as solid and dependable. I could put one on my other case and give one to my wife.

Interferes with wireless charging and Sumsung pay......not interested .....

Just bought one....nice and cheap. If I don't like it I'm not worried over 9.99 😁

That thing is ridiculous. It looks like a door knocker. Who is going to attach something like that to the back of their phone?

It's not for me, but I see them all the time. I mostly see them used by women with smaller hands who use big phones. If you have small hands but still have user for a large device, it seems pretty reasonable to me.

SO...you tie your phone to the ceiling like a cat toy?

I tried the Spigen one and hated how the phone couldn't lie flat on a table or even the arm of my recliner. Since I have rarely dropped my phone anyways (and never on my face), I removed the ring and have been much happier. Some people love them though (CrackBerry Kevin, for instance) and that's fine; everyone has their preference.

I have several cases with pop sockets and love them. I ordered these as extras!

I can honestly say "no, I've never done that."

As I read this, all I can picture are those overly clumsy people on the infomercials. This should be in one of those "As Seen On TV" stores in the mall.
Android Central Newsletter
Thank you for signing up to Android Central. You will receive a verification email shortly.
There was a problem. Please refresh the page and try again.