Three UK reportedly looking to purchase O2 from Telefonica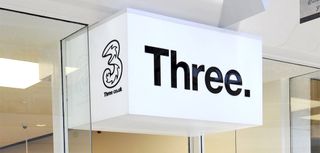 The company behind UK mobile operator Three, Hutchison Whampoa, is reportedly looking to purchase competitor O2, which is currently owned by Telefonica. The deal could be worth as much as $13.6 billion to Telefonica, who The Financial Times reports to have enlisted the aid of investment bank UBS to analyze available options, including partnership and flotation of the business.
Telefonica is looking to effectively pull out of the UK wireless market and reduce the company's debt, allowing Three to enter into negotiations. BT is already looking to snap up market share by acquiring EE. A potential deal has not been confirmed between Three and O2, but a merger would certainly put the former on a more even play field against Vodafone and EE.
Source: Financial Times
Android Central Newsletter
Get instant access to breaking news, the hottest reviews, great deals and helpful tips
I could very much get behind this, i've been a Three customer for years and i have no intentions of switching back to another carrier, and i have no problems with three gaining more spectrum, maybe they'll turn O2 2G into 4G :P an instantly larger foot print :) Also for US Folk, this is as If T-Mobile (if it is still 4th place) trying to buy AT&T (if it is still second place)

I've been an O2 customer for years and the last thing I want is 3 owning them. O2 gives me coverage at home (the only one) and TuGo app to let me use the Internet for places where there is no phone signal. Their customer service has always been excellent. 3 might want the spectrum but they'll also remove masts. We need competition to keep UK prices down. In the US, cost of service is significantly more than ours.

I use Three and their unlimited data deals are unbeatable. No objection as long as it doesn't interfere with that. Posted via the Android Central App

You guys over there have what, 5 carriers and three is going to buy two of the other 4? Is that a correct statement? Posted by my soon to be retired Note 3

We have EE, O2, Vodafone, Three, Tesco Mobile, Giff Gaff, Virgin Mobile and many other smaller networks so its not like Three buying O2 with destroy the competition or anything as EE & Vodafone are Huge companies. Posted via the Android Central App

Tesco, Giffgaff, Virgin etc are virtual network operators, piggybacking on the back of three of the four operators. Regardless, Three offers great rates (if you're in an area covered by Three), and O2 doesn't. However, O2 is contractually obliged to provide 4G coverage to 99% of the population, so this could be great for Three. I wait and watch with interest.

Right now there is 4 carriers. They are o2,ee,three and Vodafone. Of course there are others like tesco mobile, Virgin mobile etc that basically are using the big 4 spectrum to create there own small carriers. So basically there's 4 big carriers and three want to buy o2 which will then mean there will be 3 major carriers. Bt buying ee isn't the same as three buying o2 as bt isn't a carrier and they want to buy ee to become a carrier. Posted via the Android Central App

There's four main mobile networks here. EE, o2, Vodafone and three. O2 facilitate most of the mvno traffic so are more important than they first appear. EE are the biggest fastest network with the highest prices, most customers and possibly worst customer service. They're a bloated giant. Three are sort of the "up and comer". They've only been around since 3G rolled out (though that seems like a long time). BT are a ground based network near monopoly (land lines, internet connections) they are evil. Wubba lubba dub dub!

"O2 facilitate most of the mvno traffic so are more important than they first appear." No they don't. EE and Vodafone carry far more. EE is by far the most MVNO-laden of the networks. Take a look here:
https://en.wikipedia.org/wiki/List_of_United_Kingdom_mobile_virtual_netw...

Reliability of Wikipedia aside, I would say that giffgaff and tesco mobile have significantly more traffic than any other MVNO. Those two alone mean even if O2 doesn't have more MVNO traffic than EE, it's not an insignificant amount. (I didn't realise that asda had switched to EE though, which is admittedly a big factor.) Wubba lubba dub dub!

To be honest, I thin O2 would be better in the clutches of three than any of the other prospective buyers. I do worry that as three grows, they will become more and more similar to EE though... Wubba lubba dub dub!

I think that Telefonica pulling out can only be a bad thing for us. Posted via the Android Central App

With Three and this move should be good LG G3 32gb

Of the 4 major networks, O2 have the best customer service and Three have the worst. Not to mention the decreased competition.
This is not good news. Posted via the Android Central App

Not sure about that.. Had been with O2 for 6 years before abysmal customer service forced me to look elsewhere and switched to three it's been 4 years since and they've been absolutely brilliant and now my whole family and few mates are all with Three. Excellent service combined with great product. Posted via the Android Central App

Been with o2 7 years and excellent customer service

Oh no, Vodafone are the worst by some margin. Im not a fan of three CS especially, but I call them once a year usually, to cancel or upgrade, thats it.

I love my Three contract, unlimited everything for £36 a month including 4G tethering which is faster than my home broadband.

If I could get that I'd not need home broadband

I switched from a 2 year Talkmobile sim plan in June / July. Currently on Three rolling sim ULD. However I also tried EE with an Amazon / eBay 10gb + call credit deal. Three in South London is barely 3g+ and calls not much better. EE is astonishingly good (50mbs+) and calls stronger.
I was thinking of a switch to EE on a 5 or 10gb and lose Three's unlimited (1000gb).
Now that EE is becoming BT who stopped my line "in error" and charged a reconnection 9 years ago but never did - No Thank You.
Three was limited in bands/frequencies whatever, and it was only going to get worse. This could be great news, unless they revert to O2's ridiculous data prices. Posted via the Android Central App

I think it already happened here. Though Three are still operating the brands separately.

Yep they finalised the deal back in August I think. I'm an O2 customer but except seing on the O2 website and bills that it's now owned by Three and the changing of the O2 Arena to the Three Arena I haven't seen any differences that affect me yet. Posted via the Android Central App

Switched to Three when I got my Nexus 5, love it. £13 a month, unlimited 4G data, 5000 texts and 200 minutes. Plus free calls to 0800 etc numbers. Can't go wrong! Posted via the Android Central App
Android Central Newsletter
Get instant access to breaking news, the hottest reviews, great deals and helpful tips
Thank you for signing up to Android Central. You will receive a verification email shortly.
There was a problem. Please refresh the page and try again.