These are the Chromebooks that can run Android and Linux apps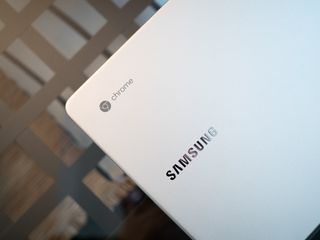 (Image credit: Android Central)
Not every Chromebook available today was released with Android app support out of the box — these need to be updated after the fact to add Google Play support. Many will be updated, but are in a long testing process.
We all hate waiting. And we all hate updates that break things. Google and the people who made your Chromebook are trying to make sure everything is good and keep the wait time to a minimum, but still — we all hate waiting!
Things are progressing. Here's the current state of Android on Chromebooks and Chromeboxes.
Android
Chromebooks with Android apps available in the stable channel
Make sure you have the latest version of Chrome and look in your settings if you don't have a Play Store app. You can enable it there by checking the box.
Acer
Acer Chromebook 14 for Work
Acer Chromebook 15 (CB3-532. CB5-571, C910)
Acer Chromebook 11 N7 (C731, C731T)
Acer Chromebook 11 (C771, C771T, C740)
ASUS
ASUS Chromebook Flip C101PA
ASUS Chromebook Flip C213
ASUS Chromebook Flip C302
ASUS Chromebook C202SA
ASUS Chromebook C300SA / C301SA
Dell
Dell Chromebook 11 (3180, 5190)
Dell Chromebook 11 Convertible (3189, 5190)
Dell Chromebook 13 (3380, 7310)
Google
Google Chromebook Pixel (2015)
HP
HP Chromebook 11 G5
HP Chromebook 11 G5 EE
HP Chromebook 11 G6
HP Chromebook x360 11 EE
HP Chromebook 13 G1
HP Chromebook 14 G5
Lenovo
Lenovo Flex 11 Chromebook
Lenovo N23 Chromebook
Lenovo N23 Yoga Chromebook
Lenovo IdeaPad N42 Chromebook
Lenovo N22 Chromebook
Lenovo N42 Chromebook
Lenovo Thinkpad 11e Chromebook (Gen 3)
Lenovo ThinkPad 11e Chromebook (Gen 4)
Lenovo Thinkpad 11e Yoga Chromebook (Gen 4)
Lenovo Thinkpad 13
Samsung
Samsung Chromebook 3
Samsung Chromebook Pro
Chromebooks with Android support in the beta channel
You'll need to switch to the beta channel to enable Android support. Further instructions on switching channels can be found here.
Toshiba Chromebook 2 (2015)
Chrome devices that will be supported sometime in the future
These are the devices that will officially be updated to use Google Play. There is no word on when to expect the update, only that they will be supported.
Acer
Chromebook 11 CB3-111 / C730 / C730E / CB3-131
Chromebook 15 (CB3-531)
Chromebox CXI2
Chromebase 24
Asus
Chromebook C200
Chromebook C201PA
Chromebook C300
Chromebox CN62
Chromebit CS10
Dell
HP
Chromebook 11 G3 / G4 / G4 EE
Chromebook 14 G4
Lenovo
100S Chromebook
N20 / N20P Chromebook
N21 Chromebook
ThinkCentre Chromebox
Thinkpad 11e Chromebook Gen 2
Thinkpad 11e Yoga Chromebook
Samsung
Chromebook 2 11" - XE500C12
Toshiba
Linux
Chromebooks with Linux app support available in the developer channel
Google
Samsung
Samsung Chromebook Plus (apps complied only for x86 systems won't work)
Updated June 2018: Cleaned up the list and added a new section for Linux app support!
We will continue to monitor the list and add any new Chromebooks that Google notes will support the feature.
Get the Android Central Newsletter
Instant access to breaking news, the hottest reviews, great deals and helpful tips.
Senior Editor — Google Ecosystem
Jerry is an amateur woodworker and struggling shade tree mechanic. There's nothing he can't take apart, but many things he can't reassemble. You'll find him writing and speaking his loud opinion on Android Central and occasionally on Twitter.
Nice...can't wait for this! Posted via the Android Central App

I clearly bought a Chromebook too early. :-(

SO FREAKING EXCITED :D Posted via the Android Central App

Meh. If your Chromebook isn't on the list, don't stress about it. You're going to want a new Chromebook anyway because you'll want more storage for apps. Or, and here's a crazy idea, why in the heck does almost every Chromebook have an SD slot that leaves the SD card sticking out of the device? An inserted SD card sits nice and flush in my laptop and ejects with a simple push. Why haven't Chromebook manufacturers figured this out?

Top tip: some SD cards only take up a small space beside the contacts and you can cut the card below this to make a half size SD card which can be hidden in the chromebook's slot. But I totally agree that the design is weird! Or why couldn't they have a micro SD slot as well?

I know. I'm REALLY tempted to take the x-acto knife to a couple of SD cards to see if any of mine can be trimmed safely. I'll probably cut off my thumb.

Well aren't the apps instant as in pretty much cloud apps that don't install or am I missing something. Also 128 gig usb3 come cheap these days. I bought it with the chromebook. Posted via the Android Central App

Transcend makes shortened SD cards called JetDrive Lite that are exactly for this purpose. They're tailored for various Macbook SD card slots but maybe one of them could be used with a Chromebook? http://us.transcend-info.com/apple/jetdrivelite/

Also, how weird is it that the Chromebit is on the list, but a bunch of Chromebooks got left off? The Chromebit is a Rockchip CPU with 2GB of ram and 16GB of storage, but there are Intel based Chromebooks with 4GB of ram and 32GB of storage that didn't make the list.

If I had to guess I'd say the main reason the Chromebit made the list is that they were working with the Asus Chromebook Flip already. There are plenty of Intel powered Chromebooks that are great devices, but are also considered a bit long in the tooth when you look at the release date and manufacturer support. I'm hoping my HP Chromebook 14 with 4G makes the cut at some point.

Couldnt agree more. I have an i3 chromebook with a passmark score way above all of these systems with crummy intel atoms and rockchips, yet I wont have access to android apps simply because the market demands I get a new chromebook. This piece of junk has been sitting in my closet useless. Google abandoned me. Gee thanks google.

So the Dell 11 3120 makes the list, but the Dell 11 does not? The difference is a slight bump of processor. Ugh...

I feel your pain. I have a dell 11 as well, only with a fourth gen i3... doesn't make the cut. Someone needs to figure out how to enable the play store in dev mode for any chromebook!

Wow, I just picked up the Hisense CB 11 on woot for $90. Never expected to see it on this list! Now whether it runs them well may be another story. Posted via the Android Central App

Oh, that Chromebook Flip is looking like a REALLY solid purchase now... Was already one of my best impulse buys of all time. Posted via the Android Central App

And my chromebook is in for the win! Posted via the Android Central App

This is why I didn't purchase the recent acer chromebook 14.Now my requirements include touchscreen capability and FHD resolution,along with 4gb of ram and a decent chipset. Posted via the Android Central App

The Chromebook 14 is on there.

It's not a touchscreen.Merging chrome and Android makes touchscreen a requirement,for me. Posted via the Android Central App

Meh, touching a laptop screen has always felt ridiculous to me.

Think as a tablet then...

But then I'd just get a tablet....

It really bothers me that the original Chromebook Pixel isn't supported.

Early adopters always get bad news, ChromeOS was in Beta until Fall 2016 when it will finally support good productivity apps like Office and a big library of games from Android.

I'm bummed that my Cr-48 isn't on there. :-(

Me too bought one for me and the wife. They are more than powerful enough not sure what the issue is since they are not that old premium even by todays standards.

No love for the Acer C720?
:'(

I hope they change their tune when it comes to the C720, after all I think I am right in remembering it has been one of the most successful Chromebooks in both terms of sale and fans. I love my C720 and never been compelled to upgrade it to a newer model as it just works, and I am someone who always upgrades my tech on silly impulse purchases!

Unfortunately if android apps don't come to it, it look like its upgrade time for me. Posted via the Android Central App

How the hell is this not on here...? Isn't it one of the only very very very few Chromebooks with a touchscreen? The C720P... It's one of the most successful consumer Chromebooks ever AND has a touchscreen... what in the world? Posted via the Android Central App

I have the c720, its the model without the touchscreen, 2GB RAM, Celeron processor (I believe). Posted via the Android Central App

I think it should be on the list because it is still one of the fastest Chromebooks. MANY Chromebooks list, "Celeron," as the CPU inside, but most of them are based on Atom architecture. The Celeron version of the C720 is a Haswell chip. It would be able to handle the Android apps better than many of the newer devices with Atom architecture in them. The only place that they may beat the Haswell Celeron muscle-wise might be in the integrated GPU department. Plus, like some said above, the C720P has a touchscreen, and there were also versions that had i3 CPUs and 4gb of ram. The build quality on this machine was *meh* (though, it is sturdy), but I haven't upgraded because it's still powerful (for an affordable Chromebook).

My C720p is capable of gaming steam-apps in ubuntu, so why shouldn't it be able to handle android apps... i guess it just to push to newer models like always.... :-(

I'm glad I didn't bought a 1st generation Chromebook, these 2nd generation Chromebooks with Skylake Intel Core M + 2 in 1 capabilities and larger SSD drives and 8GB of RAM are going to be the next big thing.
Good job Google for bringing Android apps to Chromebooks.

Will this support come to chromium OS? Would love to run it dual boot or in a VM on one of my windows laptops. Posted via the Android Central App

I also do not really understand why they did not include the Acer C720 or C720P included. The latter is my model, which it has touchscreen, 32GB ROM and 4GB RAM.

Glad my Hisense is on there. $90 from woot, but I've also seen the deal on Woot. Keep your eyes open for sales, between now and when this goes live, it'll probably be on sale for that price again.

My M8 misses an N, and now my C720 will miss the Google Play. =D Posted via the Android Central App

I hope that neverware custom chrome os will get this feature
I just installed it on my HP g6 Ayyyyy lmao

We were planning to get the kiddo a starter Chromebook for her 9th b-day in late June, and were looking at the HiSense 11 at Wally World. Very excited to see it make the list! :-)

I'm surprised that the Acer cb5-311 isn't included. Tegra K1, touchscreen... Oh well. Posted via the Android Central App

This! I love my CB5-311. Especially with the Tegra chip I really thought this Chromebook would be on the list. I bet it gets added eventually. Posted via the Android Central App

I love my CB5-311 too and i hate the fact that Google dont want to give us the Play Store support ;(

Glad my 2 Chromebooks are supported: Toshiba Chromebook 2 (2015) and Acer 15" CB5-571 . They both run Broadwell Celerons (3215U on Toshiba and 3205U on Acer) and have 4GB of RAM each. I plan on replacing the SSDs on these, since both have upgradeable hard drives. Both have 16GB but I'll toss in some 128GB do I can load up a bunch of Android apps :)

Google is better than ms, i think...

I've got an Asus Chromebook C200. Can't wait for Google Play Store support! Posted via the Android Central app on my Nexus 5X with Project Fi

Why no Acer CB5-311 with a Tegra K1 chip? It's plenty fast. Seems like it would have made the initial list to me. I think it'll make the list eventually. It has to. Posted via the Android Central App

I totally agree. That's the one I would be excited for. It makes since it would "just work" since it's an ARM SoC that's already been used and works well in Android tablets and devices.

What about Cliudready? :D

Can someone please tell me if C300MA-DH02-LB is compatible? these hardware names are confusing especially with asus. The chromebook says C300 on the keyboard area but the details on the back also include C300MA-DH02-LB? Color me clueless. It has 4 gigs of ram... Posted via the Android Central App

You should be OK. I have an Asus C300M Japan-spec model with the Broadwell chip and 4GB RAM as well. Any C300 makes the cut.

Cool beans! Posted via the Android Central App

Yea I my C book is on the list Asus C300. Posted via the Android Central App

Yay my Asus Flip is on the list. But the waiting for anything announced by Google is always long and painful. Sent from my LG G4

disappointed my HP 14 didnt make it, it has a intel CPU with 4gb of ddr3, not sure what limitations, the cpu is the 2955U, is it really that uderpowered? i mean it isnt a 1080 display, not as many pixels to push. the G4 really isnt much if at all different other than a slight cpu boost but has a better display.

Yeah, I'm disappointed by this too -- got my Mum one of these for her birthday a couple of years ago and am surprised it didn't make the cut. I specifically chose this model because it had the Intel Celeron hardware, which I figured would be a good choice for robustness and longevity down the road. The chipset is only 3 years old! I hope it gets added to the list in the not-too-distant future -- I don't see why it shouldn't be on there now!

Well that sucks. I have the Asus C300MA-DH02 and the play store option is not there. Posted via the Android Central App

Another vote for the Acer c720p...mine has 4gb ram and touchscreen. Can anyone from Android Central share their opinion0comment on this? Or a link to it if already mentioned! Hard enough getting decent Chromebooks in Australia and the spousal acceptance factor will not stretch to a new Chromebook so soon!

+1 for the c720p just bought mine a couple of day's ago. do not see the point why it could not get the store. it has touch as the flip has and other acer's do get the store.

Will the HP Chromebook 11 G5 be added to this list? The G4 version (and variants) are in the list already.

I dont know whever to buy a acer chromebook 14 i like windows to much

Save your money and attend a grammar class.

I'm having trouble understanding. I don't have anything on the list. I have an Asus c100p. I've had the play store and Android apps on my Chromebook since I bought it a month ago.

If your Chromebook does what you need it to do why grumble over it not running Android apps?

You're kidding right? My phone does what I need it to do but if a future update would allow it to do more I'd definitely want it to happen. And if it barely missed out I'd likely grumble and proceed with getting over it.

Strange, I remember this lost being released months ago. Is this a repost? My Toshiba Chromebook 2 is waiting on this. Also, are all variants of the Toshiba Chromebook 2 supported? There are many with different configurations.

I have a Toshiba Chromebook 2 (2015) and just updated the os to version 54 (one higher than apparently needed) and the option to enable Google Play Store does not show up in my settings like it should. I'm not sure if my variant is compatible but from what I've read, it should be.

Still wainting too as of 2016-11-25, I'm on developper with my Toshiba 2 2015 and no signs of Android apps...

I also have the Toshiba 2 2105 and up to Version 55 of Chrome, no sign, it would be nice to have an approximate date to contain my impatience.

i have a chromebook 2 and up to version 58 (dev) of Chrome but not arc compatible, no playstore :-(
why?

Based on the posts so far, I feel the list needs to be updated to add more Google Play-eligible Chromebooks.

I'm wondering if the list of Android app capable Chromebooks in the article is active, or is coming. My wife has been using a cheap Chromebook I bought for her about 3 years ago on a Black Friday special, and she loves it! She would not be happy if I would replace it with a machine running any other OS. I'd like upgrade her to an HP 14 G4. Does it run Android apps now? If not, is it guaranteed to do it in the future?

What!? Sorry for being ignorant abt chromebooks. I thought chromebooks naturally run playstore apps! Wow.

My Acer R13 has been running Android apps on the Chrome Beta channel for a few weeks now. Most apps work fine but we've run into issues with a few games and such. Google is wise to run limited testing on a few select ChromeOS devices and work the issues out before a wider release.

Same here with the R13. Minor issues with just a few apps. And agreed about the slow rollout. Chromebooks work really well and there is no use breaking any of that by rushing things.

I wish u could save Android apps or their data to the micro SD card. I can't seem to do that on my Flip. Are the Android apps not permitted to use chrome OS resources like external storage? That 16GB internal storage fills up fast.

Chrome OS doesn't support apps Android apps running from SD card currently. It's anyone's guess if this or adopted storage will ever be available. I would suggest anyone buying a Chrome device intent on running Android apps, to get the largest storage capacity available. In some cases you may also be able to upgrade the SSD storage of your device, depends on model. In my case, I skipped the 32GB version of the Acer R13 and went straight for 64GB ;)

There is some mention of SD card support coming in the future, but for media storage only. Read here: https://bugs.chromium.org/p/chromium/issues/detail?id=660189#c6

Thanks. Seems like next year maybe we can save android media to SD card. That'd be good enough for me I just want to dump videos from Amazon video app on it and maybe some music.

BTW, I'm replying using the AC Android App loaded onto my Acer R13. Works quite well actually. I also loaded the Logmein app for access to remote PC's for work, no issues there either. Good stuff!

Once the Android app support is more widespread I'll probably get a Chromebook to replace my android tablet.

Was looking forward to getting android apps on my Toshiba Chromebook 2. However, as I got it in January 2015 I guess it is the older model that won't be getting them.

Same here! Seems to me it was listed in all the previous posts I saw. What the hell???

The older (2014) Chromebook 2 is still supposed to get them. the 2015 model will be done first. It's "almost" ready — you can unlock Google play on the stable channel with a little bit of hackery

The yogabook should be there....

I'm sure it will be. I was surprised that it didn't launch with them in dev like the recent Acers.

Given up waiting for my Dell Chromebook 13. I guess it will happen when I buy a newer Chromebook in a couple of years maybe. Slowest rollout ever...

I actually sold my year old Nexus 9 to get the Acer R13. Bigger screen, keyboard, 12 hour batttery life, Android app support... It's hard to make an argument for an Android tablet.

Same here, just I came from the original Nexus 7

Thank you Jerry, I've been looking for a list like for for the last two months! I was excited that my Chromebook would eventually be able to play Android apps but then months passed and I didn't know if I had the feature or not. All I knew was I could not find it on my machine. Your explanation of the process on the latest podcast was also helpful.

Lol, I see 17 brands that I've never heard of. I hope they support their users well Posted via Android Central App

I found this tweet that says that the Toshiba 2 2015 has now Android Apps acces : (insert twitter domain before this) /BrodieKrause/status/817063980091011073 I don't know yet if he made changes to his Chromebook, which version of Chrome he is on and which channel he is one right now. Anyone with the Toshiba 2 2015 edition can confirm it is working?

i'have a toshiba chromebook 2 with canarian chrome os 58.x (dev) but there is not arc compatibility. No playstore :-(((

Anyone know if the Acer r11 Model: CB5-132T-C8ZW will get play store in the future?

Just switched to developer mode on my N22 and now have Android apps running nicely :) Also what's really exciting is you can now write Chromebook apps directly on your Chromebook with this awesome tool called 'DroidScript'. Check out the forum post about it here:- https://groups.google.com/d/msg/androidscript/iScWj2bCXFw/AuCWKaDOFAAJ The Chrombook compatible APK for DroidScript (DroidScript_144a2.apk) can be found here:- androidscript.org/alpha If your Chromebook does not support Android apps yet, then you might be able to switch to developer mode and get it working by following instructions on this site (at your own risk):- https://chromeunboxed.com/chrome-os-55-brings-android-apps-to-chromebook... More useful info:- https://developer.android.com/topic/arc/sideload.html
https://www.chromium.org/chromium-os/poking-around-your-chrome-os-device

I haven't looked through the entire list, but if you have an ARM Chromebook it seems like you're SOL?