We knew we would be seeing Chromebooks with Intel's new Apollo Lake processors, and seeing one of the first to ship be an education-focused model was a great surprise. Chromebooks designed for the classroom have a few special needs because let's face it — kids can be rough on the equipment! The Acer Chromebook Spin 11 fits the bill with MIL-STD 810G compliance, a unique spill-proof keyboard, and a tough 360-degree dual-torque hinge.
What's special about the Spin 11 is that it brings high performance, Android apps, a Wacom EMR (Electro-Magnetic Resonance) stylus, and an 11.6-inch Gorilla Glass antimicrobial touchscreen. These are things you don't expect to find in an education-focused Chromebook because they tend to add to the already high prices that we're used to seeing for models built for the school system.
Guess what? This one is still only $399. With pricing built for everyone in a Chromebook designed to take a beating, plus extra features we didn't expect, we had to take a closer look at the Acer Chromebook Spin 11.
Built to survive the kids
When you build a Chromebook with the idea that kids will be using it at school and carrying it home every night, it has to be able to take a beating. Thin, light aluminum models might look nice, but getting thrown into a locker or sliding around on the floor of the bus would quickly turn them into a paperweight.
The Spin 11 is built to take that sort of abuse. It's built from polycarbonate both top and bottom with a rubberized bumper that rings the bottom shell. The bumper extends away from the body and will be the first thing that hits when the Spin 11 lands on the floor to minimize the impact.
Inside the bumper, the Spin 11 is built to withstand 60 kilograms (132 pounds). The average K-12 student could stand on it while it's closed and afterward you can open the lid and go. This is an important spec, as anyone who has a child of their own can tell you. Kids can get rough and they tend to do the unthinkable — like standing on their laptop.
Dimensions: 11.7-inches (width) x 8.1-inches (depth) x 0.8-inches (height)
Weight: 3.1 pounds
MIL-STD 810G military standard rated
The Spin 11 is a convertible, and the hinges are yet another of its rugged features. They're steel and recessed into both sections with a pivot point. Acer calls this a 360-degree dual-torque hinge, and while it doesn't make for the smoothest of motions when you're flipping the screen back, they're not going to break. Ever. You would have to rip the hinges away from the body itself to damage anything at the pivot point. It's hard to be excited about a laptop hinge, but the design is ingenious and should prove to be long-lasting.
One really cool thing you won't find on other Chromebooks is the dual camera setup. You'll find a 720p HDR webcam above the screen like you would on any other laptop, but a second 1080p camera is positioned just north of the keyboard tray to act as a rear-facing camera. We're not saying the Spin 11 is the best tool to take photos at an event or anything, but you totally could. Remember, the best camera is the one you have with you.
A Gorilla Glass and germ-proof display
The screen is also built tough. It's an 11.6-inch 1366 x 768 multi-touch LED-backlit IPS display, which is pretty standard when it comes to laptops of this size, Chromebook or not. It's clear and bright and renders colors nicely. These are all things that the screen on a $400 machine has to be able to do well, and I have zero actual complaints. Of course, a higher resolution would always be great when it comes to a laptop display, but the business end of the Spin 11 should serve its purpose well for both schoolwork and entertainment. It's what's on top that stands out here.
The display is built with Corning's Gorilla Glass and has an antimicrobial layer on top where fingers are going to be touching it. Not only is it going to be difficult to scratch, but it's also going to keep germs from passing themselves to classmates and teachers. Again, if you have a child you've had to remind them to wash their hands more than once. Kids can be curious and fearless, which means fingers in places where they shouldn't be. The Spin 11 can't keep them from sticking those fingers in their mouth or rubbing their eyes, but it can keep the germs from moving to someone else's fingers. Like yours.
A keyboard built for those oopsies
Usually, when you spill a glass of water on your laptop you can send it off to the big recycle bin in the sky. Electronics and water don't mix, and the standard way to combat the problem has been a thin membrane over the keyboard tray. That's a great idea and it works, but it also affects the keys and your typing is going to suffer. There's no rubbery skin here.
Instead, the electronics have been protected and the body of the Spin 11 has drainage holes underneath. A spilled glass of water will run through, come out of the holes and end up in a puddle on the desk. Yes, that can be messy (and fun to test) but a puddle on the desk can be cleaned up whereas a puddle inside a laptop is a death sentence for it. You can still tell the kids not to set their glass of water next to their laptop, but you'll also know they aren't going to fry the circuit boards when they don't listen.
It's important to note that this was designed for water. Things like Kool-Aid may be mostly water, but there's a chance that the Spin 11 isn't going to like a cup of Sharkleberry Fin should one get dumped on it.
Even more features
It's great that the Spin 11 is tough, but a few extra features make things even better. The Spin 11 has a couple of features that take it over the top when it comes to a rugged, education Chromebook.
Included in the box is a Wacom EMR stylus. With the most recent versions of Chrome OS, you've got support for drawing and text entry and the Spin 11 is one of the few models designed to take advantage. It's a fairly fluid experience; the action on the display keeps up well with most of your penmanship, but you can make it choppy if you get a little excited. The early issues of line-lagging and the pen no longer working until you reboot have been worked out of Chrome with the latest software, and out of the box, the pen makes for a good experience.
The stylus is digital but takes no batteries thanks to Wacom's EMR technology. This works by switching back and forth from a power-sending mode to a mode that listens for the RF signal from the pen. This happens many times per second and is fast enough so that the Chromebook knows where the pen is in relation to the screen all the time, when it's touching the screen, and how hard it's touching. The end result is an active digital stylus that never needs batteries and you don't have to plug in anywhere. It works really well, and you can read more about EMR here.
Another big plus is that the Spin 11 supports Google Play and Android apps out of the box. Once you're signed in and all systems are go, you'll see a welcome screen that helps you get set up and installs the Play Store app into your tray. this only takes a minute or two and you'll have access to the apps you already love using on your phone, using the same account.
Of course, Chromebooks that are managed by a school administrator can have Google Play disabled through the management console if desired.
Great specs and ports galore
The Spin 11 is one of the first Chromebooks to use the Intel Apollo Lake family of processors. The model we tested came with a dual-core Celeron N3350 clocked at 1.1 GHz with a 2.4 GHz Turbo setting, 4 GB of LPDDR4 SDRAM, and 32 GB of storage.
Apollo Lake processors (officially known as Intel Atom E3900 series) use the 14 nm Goldmont architecture and were designed for things that need to be battery friendly but still able to do intense computing in bursts when needed. Special attention was given to things like video acceleration and clock cycle timing so that the chip is capable of 4K 3D graphics and media playback, or 15 simultaneous 1080p video streams should the need arise.
If you're not into processors enough to keep up with the latest news from the far east, what you need to know is that the chip inside the Spin 11 was built to sip power most of the time, but be able to ramp things up if you need it to. In our testing, that means the Spin 11's 4870 mAh battery lasted all day plus. Normal usage left me with more than 15% of the battery when it was time to close the lid at night, and while testing I was able to watch just shy of 9 hours worth of 1080p YouTube videos or play 6 hours of CPU-intensive Flash games at Kongregate. Acer lists the battery life at 10 hours and they're not far off the mark.
The Spin 11 is also quite the performer, and you would never guess that you were using a dual-core Celeron designed to be power-friendly. A workday here means 10 or more tabs open in the browser, Google Docs, Gmail, and Twitter open all day, along with the Slack Android app at a minimum. For me, add Play Music's glitchy web interface open running from the minute I open the lid to the minute I close it. The Spin 11 handled it all like a champ. Students will have no problems with their schoolwork, and neither will the teachers who have to oversee it all. That means you will appreciate the performance, too.
Last but not least at all is the abundance of various ports and holes on the Spin 11. Anyone who uses a laptop full-time will tell you that connection options are important, even if some companies making them don't agree. The Spin 11 is ready for you to plug in almost anything. Along the sides right where they should be, you'll find:
Two USB-C 3.1 ports (with Power Delivery so you charge through either one)
Two full-size USB A 3.0 ports
A headphone/microphone combo 3.5 mm jack
MicroSD card slot
Kensington lock port
Being able to plug a card reader into your Chromebook is great. Being able to do it without any type of adapter or while the power cord is plugged in is priceless.
Chrome is Chrome on every Chromebook
Chrome is one of the few software products from Google that is consistent no matter what brand of laptop you're using. The very same Chrome experience you'll have on a Samsung Chromebook Plus or an ASUS Chromebook Flip or even a Google Chromebook Pixel is what you have on the Acer Spin 11.
If you've never used a Chromebook before, you need to know that it may look like the computer you're used to using, but it's different. You can't install apps made for Windows or MacBooks, and much of the experience is with the cloud and your Google account in mind. Chrome OS was designed from the ground up to be sleek and fast, even on low-end machines, and is secure out of the box.
You'll find apps at the Chrome Web Store and Google Play, as well as frontends for Web apps that run just like a native application as long as you're connected to the internet. Chromebooks are built to do the things most people do on a laptop very well, but if you need specialized software for an office or industrial work you'll probably not be able to use it on a Chromebook. This makes a Chromebook excellent for students or a business who uses Google's office software.
There's nothing installed specifically for the Spin 11 other than the low-level software required to make all the hardware — including the Wacom EMR stylus and digitizer — operate. It's Chrome, just as Chrome should be, running on hardware with enough "oomph" to run it better than most others.
Should you buy this?
I've used the Spin 11 every day for two weeks, for both work and play. There's absolutely nothing that would give me pause when it comes to recommending it. The new Apollo Lake chip lives up to my tempered expectations, which means all-day battery and enough power to do everything I need a Chromebook to do. I've had a lot of good things to say about the Spin 11, but here are some things i didn't like.
The screen resolution. Yes, I know that most laptops in this size and this price range have the same display resolution. I can still wish the one I am using did not.
There is no slot for the Wacom stylus. It's the size of an ink pen. How many ink pens have you lost?
The trackpad isn't glass-coated. It's pretty smooth with just a hint of texture, and it's actually nicer than I thought it would be. But plastic and that very slight textured finish mean this white laptop will get dirty. Dirty laptops still work, but a small sheet of thin glass would make this a non-issue.
It's heavy for an 11-inch laptop. It wasn't designed to be thin and light. And it's not.
I told myself I would hate the keyboard when I first tried it. I was wrong. I can;t heap any extra praise on it, but it just worked without me grumbling or making any adjustment to the way I type. So I guess that is praise on some level.
The reflective coating (possibly the antimicrobial layer?) on the display makes for some awful glare under bright light. You'll need to adjust the angle, move your head or find a new spot to sit outside in the sun.
Some of these are typical spoiled reviewer whining. It's hard not to compare everything to the one very best thing. The lack of a stylus slot could be a real issue, as could the glare outside that wrecks an otherwise viewable display. Overall, I think the Spin 11 is a really nice Chromebook and should suit almost anyone.
But the one thing (there's always one thing) you should think about is the rugged factor. It's great that the Spin 11 can take a beating and survive, but do you need a Chromebook that can take a beating?
The Spin 11 is hands-down the best Chromebook I've ever used for a youngster. Kids are great, and I just melt around them like a big old softie. But they also have a knack for breaking everything they touch, and the Spin 11 is prepared for anything except the most insane thing a child could dream of doing to it. If you are looking for a Chromebook for any child young enough to still be in that "break-everything" stage, this is the one to buy.
You might want something lighter and thinner. If so, the Spin 11 just isn't for you because light and thin are the two things it is not. Never fear, there are plenty of others out there!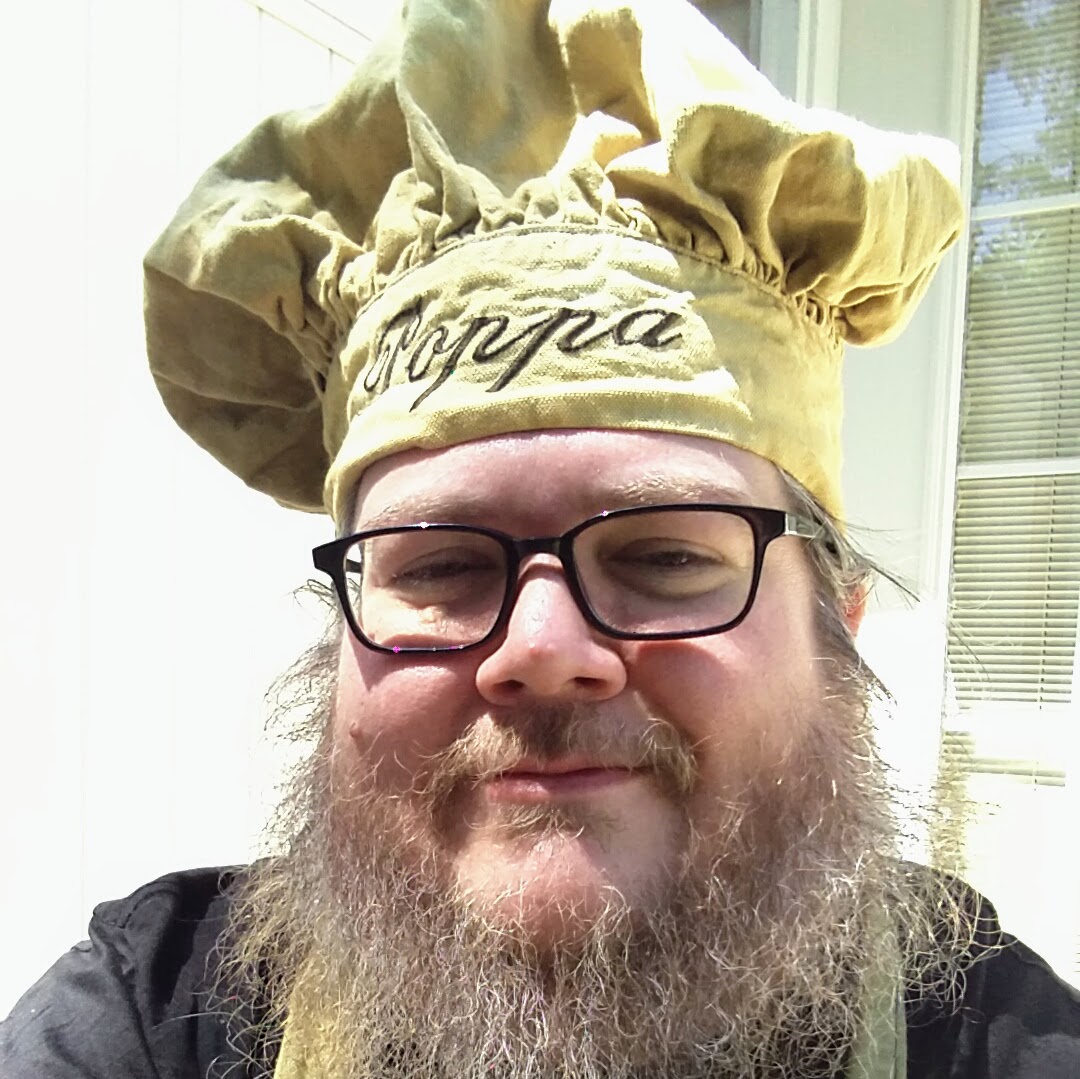 Senior Editor — Google Ecosystem
Jerry is an amateur woodworker and struggling shade tree mechanic. There's nothing he can't take apart, but many things he can't reassemble. You'll find him writing and speaking his loud opinion on Android Central and occasionally on Twitter.