The Acer Chromebook R13 is the latest in the new breed of Chromebooks designed with Android apps in mind.
Besides the things inside that better support Android apps (sensors and the like), the 13.3-inch screen flips a full 180-degrees for a tablet experience. Android and Google Play support is moving through the Chrome beta channel for the R13 and buyers can soon be using Android apps seamlessly alongside native Chrome apps. But plenty of other Chromebooks support, or will support, Google Play.
That means the R13 has to stand on its own merit as a product worth buying over other more inexpensive models. At $399 we're entering the same territory as Windows laptops that aren't frustrating to use. The R13 needs to be great if we're going to spend that much money. And I think it is.
The hardware
It's a beautiful laptop. Solid aluminum, a full 180-degree reversible hinge on the screen that feels solid, and ample room for your wrists while using it are the first things you'll see. It very much looks like an Apple MacBook Air, which surely wasn't an accident. We think of names like Apple or Sony when it comes to the great functional design of the things we use every day because they have put in the work to create them. It makes sense to see others follow the lead.
When you go beyond how striking the R13 looks you notice other great features like a full-sized USB 3 port and a USB-C 3.1 port. A "real" USB-C 3.1 port that can be used to charge other things, acts as the charging port for the laptop itself and offers high-speed data transfer. Add in an HDMI port and SD card slot and you have everything you would want in a new laptop when it comes to connectivity. Here are the full specifications from Acer.
Swipe to scroll horizontally
Category
Spec
Operating System
Chrome OS
Display
13.3-inch 1920x1080
Touchscreen
Processor
MediaTek M8173C Core Pilot quad-core
Storage
16/32/64GB
Expandable
microSD card
RAM
4GB LPDDR3
Connectivity
Wi-Fi 802.11ac, Bluetooth
USB-C 3.1, USB-A 3.0
Charging
USB-C
Battery
Up to 12 hours usage
Camera
HD FOV webcam
HDR
Dimensions
326 x 228 x 15.5 mm
Weight
1.49 kg / 3.28 lb
The MediaTek processor wasn't as big of an issue as I was worried it would be — see the next section for all the details — and the multiple storage options up to 64GB are something we haven't seen from many Chromebooks in the past. Even the battery life estimate isn't that far away from reality — I was able to get a full 10.5 hours before charging while using the R13 the same way I use any other computer during a workday. There is a lot here to like.
There are also a couple of things I didn't like as much.
The 13.3-inch touchscreen display isn't bad. But I'd much rather be able to say it was great, and I can't. The 1080p panel is adequately bright, colors aren't too far off from my recently calibrated monitor and the viewing angles aren't terrible. At this size, I would have liked to see a higher resolution, but understand how that would impact price and performance (especially battery life) so I'm OK. it's a decent 1080p display with nothing to complain about. Except for the glossy finish.
Glossy finishes on a touchscreen never end well, and the R13 was not an exception. Fingerprints quickly turn into smears with that wonderful stardust effect as light and color try to move through whatever human-being skin oils are made of. If you buy the R13 with the expectation of mostly using it as a tablet with the keyboard folded back, this could be an issue. It was for me.
Image 1 of 3
My second gripe is half entitled tech-reviewer whinging. The SD card slot is for a Micro-SD card and not a full sized card. SD cards are cheap. I have a basket full of full sized cards between 16GB and 64GB. Plenty of other people with digital cameras will, too. Not being able to use them was a let-down, but is easily fixed by a trip to Amazon. I did not take the R13 apart, so I will assume this was a result of squeezing everything into the slim body.
Everything else was acceptable. The webcam is as good or better than any other laptop and the audio was what you would expect both through the onboard speakers and headphones. The keyboard/trackpad combination is good, though not quite the level we've seen from Apple's MacBook series or Google's Pixel Chromebooks. Few are.
To sum things up, you have a beautiful laptop with a strong hinge system for tablet use with a decent display. The trackpad and keyboard are acceptable — even for someone who writes for a living — but not incredible. Legacy and current USB port options are awesome and so is a full-sized HDMI port. A micro-SD card slot and glossy touch screen are not.
The experience
Chrome OS is Chrome OS, regardless of what Chromebook you buy. This is great. The software and the experience are unified across the entire field and you'll have the same features regardless of which Chromebook you pick up. And once you've signed in with your Google account, it's literally the same because of the way your account data syncs.
One exception right now is support for Google Play and Android apps. Android on Chromebooks is a slow and methodical rollout. Only Chromebooks that support enough Android requirements — location, orientation sensors and other things we never think about inside a laptop — will be able to run Android. Those that will all go through a long beta process to ensure the Chrome experience isn't negatively affected. A large portion of Chromebook sales are to businesses and schools, so we understand why the original experience needs to remain unaffected.
The R13 was built with Android support in mind. All those requirements were accounted for and included. The R13 beta channel received support for Google Play in the middle of writing this review, and it really made a difference.
Make no mistake — Chrome runs really well on the R13. Browsing the web is a tier-one experience until you have more than 20 or so tabs open. This was an unexpected surprise based on experience with previous ARM CPU powered Chromebooks. The stutters and lag I expected at 10 tabs are not present and it's clear that newer ARM chips are plenty more powerful than they used to be. 1080p video quality is only affected by the stream itself and not the CPU, which is nice and one of the areas where Intel Chromebooks used to outclass their ARM counterparts. ARM seems to have caught up or Chrome seems to be better able to support them. Likely, it's a bit of each.
The MediaTek CPU also means excellent battery life and great fanless performance without as much CPU throttling while under a heavy load. The benefits of an ARM CPU haven't gone away, and now that the processor architecture better handles Chrome — or Chrome better handles the processor architecture — an ARM Chromebook is no longer something to immediately be concerned about. We see a similar experience from the ASUS Chromebook Flip, and now we know that wasn't a fluke or a one-off.
Using the R13 for work made me appreciate the full-sized HDMI port and USB 3.0 port. I plugged it into a 1080p monitor while at my desk — things just worked with zero configuration — and was able to use a Logitech Unifying Receiver with a wireless mouse and keyboard. I was unable to try a Bluetooth keyboard, but a Bluetooth mouse connected without issue. I didn't need to use the desktop peripherals, as the display, keyboard and trackpad were comfortable enough to use for long periods, but having the option and being able to have Netflix playing in one window while writing about Android things in another on a 27-inch monitor was quite nice.
Another great thing about having a USB 3.0 port was being able to use an SD card adapter and not have slow file transfers while I waited for my micro SD card (and its adapter so it would fit in my camera) from Amazon.
The usual issues with Chrome OS apply. There is no Photoshop, though Polarr is a good replacement most of the time. There are no great video editing tools. I can't use my normal tools to record our weekly podcast because there is no Chrome equivalent, and I haven't had time to test and learn what's available for Chrome yet. Chrome will work well for many people and a Chromebook is a good option for them. For others, it's not there yet.
Android apps
Most of my time with the Acer R13 was without Android app support. Google Play isn't available to the R13 unless you use the beta channel. I'm not going to base a review of a product while running beta software so I stuck to what's consumer-ready. But for me, Android on Chrome OS makes a huge difference in usability.
Most everything any of us need to do can be done on a Chromebook and Chrome apps. Companies like Slack and Microsoft have Chrome applications for their products, and they work. But they don't always work exceptionally well and not nearly as well as a company's Android version might.
Android apps on Chrome was Google's way to fill the app gap. Chromebooks sell very well, but companies are yet keen on supporting yet another platform. Building Chrome apps is fairly easy. Building great Chrome apps is not. Companies tend to provide the easy version and Chrome users find ways to make it work if they need to use those services.
Adding Android app support changes this. Android is a major application platform and the dominant operating system from mobile devices. Everyone makes an Android app for their service and they tend to support all the features. By incorporating Android at the system level in Chrome, these apps also work on a Chromebook. And they work seamlessly.
Notifications from Android apps come the same way every other Chrome notification comes. Android apps use the same file system as Chrome and protected data files are secured with any sharing done the same way as it would be on an Android phone. If Android were running in a virtualized space, things wouldn't be so seamless. Android is done so well on a Chromebook that the only issue is knowing where to go first when you need an app — Google Play or the Chrome Web Store.
Final thoughts
I've long wanted a true mid-range Chromebook. I'm OK with spending a little more (the R13 was $399 at the time this was written) for higher storage options and a nice durable build. Something like the R13 was exactly what I had in mind.
Acer's built a 13-inch Chromebook that has excellent Android support. There are a few Android apps that won't work on Chrome — launchers, widgets, live wallpapers and the like to name a few. The majority of what's in Google Play works well, though. So far, everything I've needed and wanted works as good on the R13 as I had hoped. The recent beta version of Chrome on the R13 seems stable and I wouldn't be surprised to see Android support move into production software with the next update.
The few negatives aren't really negative. The display could be better, but it's fine the way it is and I have no real complaints outside of the glossy surface. I'd love to have the same keyboard and trackpad experience on the R13 that the Chromebook Pixel gives me, but I wouldn't expect it at this price.
All things considered, the R13 is one of the nicest Chromebooks available and I recommend it without hesitation.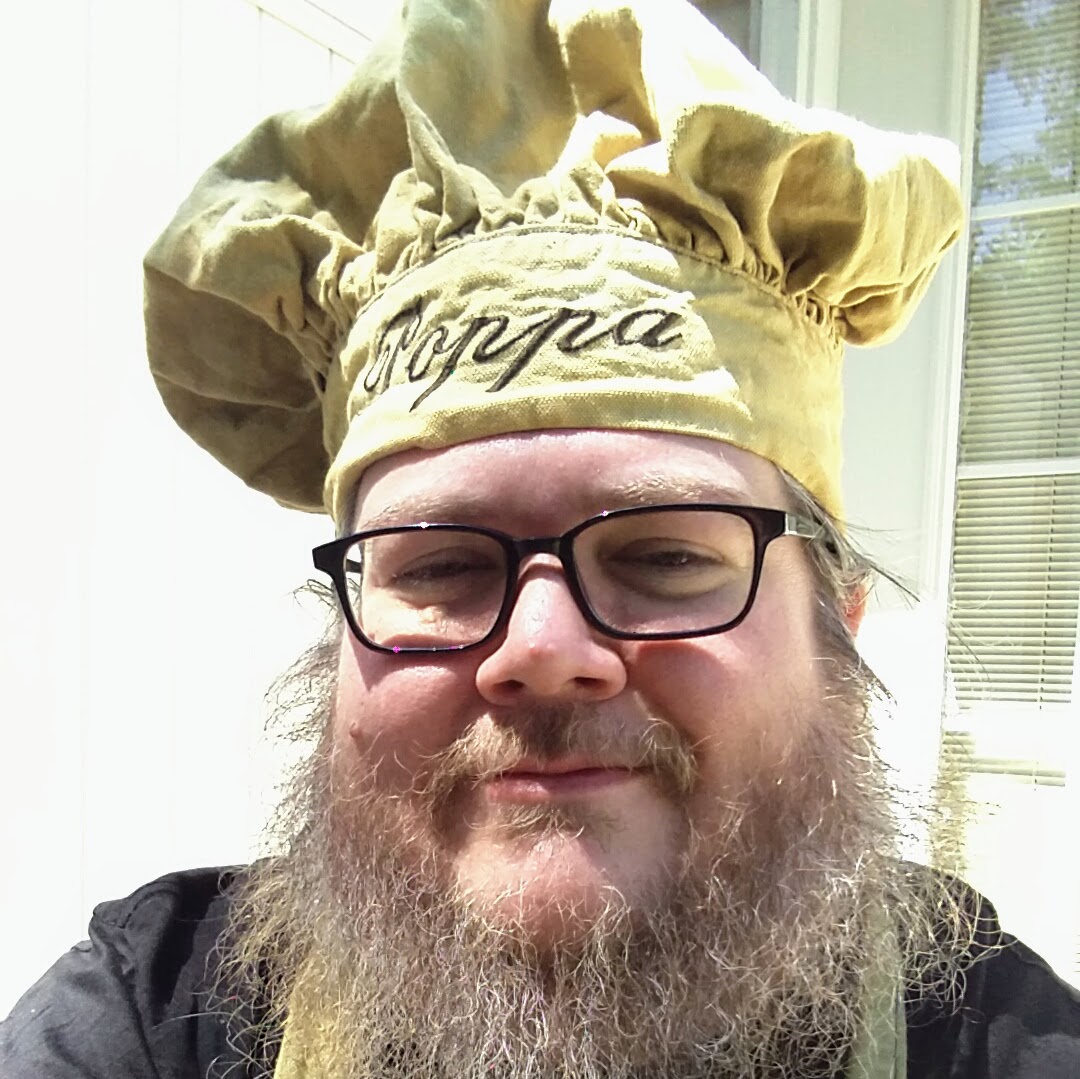 Senior Editor — Google Ecosystem
Jerry is an amateur woodworker and struggling shade tree mechanic. There's nothing he can't take apart, but many things he can't reassemble. You'll find him writing and speaking his loud opinion on Android Central and occasionally on Twitter.