Pixel Tablet vs. iPad (10th Gen)
Both the Pixel Tablet and iPad (10th Gen) are similar in price and features, making it an impossible choice between them.
A versatile tablet
The Google Pixel tablet redefines what a tablet can be, functioning more like a tablet and smart speaker hybrid with a dash of smart photo frame thrown in for good measure. It's equally great to use at home and on the go and comes loaded with features you'll appreciate for entertainment and convenience.
For
Comes with a speaker dock
Flawless charging experience
Fabulous smart home control options
Supports USI 2.0 styluses
Affordable
Against
Dock only works with Pixel tablet
Cannot buy without the dock
No 5G connectivity option
No expandable storage
The creative Apple lover's dream
If you live within the Apple ecosystem, it makes sense to opt for an Apple tablet, too. The iPad (10th Gen) 10th generation model is the perfect companion, working flawlessly alongside other devices, from an iPhone to an Apple TV. And it has tons of creative features that both professionals and hobbyists will appreciate.
For
5G connectivity option
Works like a laptop with various accessories
Stunning display
Against
Need to buy Apple Pencil separately
Expensive
On-board storage not expandable
Shorter battery life
Pixel Tablet vs. iPad (10th Gen): How do they look?
Why you can trust Android Central Our expert reviewers spend hours testing and comparing products and services so you can choose the best for you. Find out more about how we test.
When looking at the Pixel Tablet vs. iPad (10th Gen), the first big difference between these two tablets is how they look. Both are standard tablets with similarly sizeable screens, but the Pixel Tablet is designed to be used in different ways right out of the box.
The Google Pixel Tablet has an 11-inch (technically 10.95-inch) LCD that boasts 2,560 x 1,600-pixel resolution and features an anti-smudge coating. Equipped with quad speakers, what sets it apart is that it ships with a speaker dock in the box. This dock can be positioned on a table, shelf, counter, or desk and plugs into the wall. Dock the tablet onto it magnetically and it not only charges it but also functions as a speaker. You can also then operate the tablet in Hub mode, effectively using it for smart home device control, as a digital photo frame, smart display, and more.
In his review, Android Central's Andrew Myrick says he simply can't find reasons to stop using it. This is both when in hand as well as in the dock.
But keep in mind that the dock isn't optional: you can't buy the tablet without the dock, though you can buy second and third docks to place throughout the home, all working with the same unit. Considering the dock doesn't appear to add to the price, however, this is a good thing. You'll always be able to find a spot for it, and it makes for a simple way to charge (and a convenient speaker).
Another thing worth noting is that the only cable included is the one for the dock, though you can use other USB-C cables to charge the tablet on its own if you need to do it while out and about. The speaker itself, however, only works with the Pixel Tablet: you can't connect it to other devices via Bluetooth to play music, which is a bummer.
The tablet itself measures 10.2 x 6.7 x 0.3 inches and weighs 493 grams, making it slightly bigger and heavier than the iPad (10th Gen), but only by a hair, and it's just as thin. It comes in Porcelain, Hazel, or Rose finishes, which are nice though a standard black would have been appreciated, especially with a matching dock that will likely find a permanent spot in the home. You can also opt for the protective case that has a metal ring on the back to use as a kickstand (it can still dock on the speaker with the case on). This is one of the most useful accessories for the Pixel Tablet that you can buy so far.
It features the Google Tensor G2 chip for fast and seamless operation and multitasking. You get 128GB or 256GB of storage (there's no microSD card slot but you do get a three-month trial to Google One storage) and while it doesn't come with a stylus, this tablet works with both traditional capacitive touch styluses as well as the new, more feature-rich USI 2.0 styluses, allowing you to choose from among a variety of options, or even use one you already own.
As noted, the iPad (10th Gen) is about the same size with a 10.9-inch Liquid Retina screen with a 2,360 x 1,640-pixel resolution, which is in line with the Pixel Tablet. It measures 9.79 x 7.07 inches and is 0.28 inches thin, just like the Pixel Tablet.
Not only does the iPad (10th Gen) come in a Cellular version as well if desired, but it also maintains the same weight for both the Wi-Fi and Wi-Fi + Cellular versions. If you often need to connect in rural areas where Wi-Fi can be spotty, you might prefer the Cellular version. (Though keep in mind that it's simple to hotspot from your iPhone in a pinch and leverage the cellular data you have with that account as well. You can do the same with an Android phone and the Pixel Tablet). The iPad screen also has something called True Tone technology, designed to automatically match the display's color and brightness with the room you're in.
In terms of finishes, the iPad (10th Gen) doesn't come in standard black either, though you get more traditional color options like silver and blue along with funkier ones like pink and yellow. With Apple favorite features like Touch ID and face unlock, it's easy to log into favorite apps.
With the Apple iPad (10th Gen), you get iPadOS and either 64GB or 256GB of storage, the latter of which will cost much more. There's no option to expand storage except with using the cloud either so it's worthwhile to fork over the extra dough for the 256GB model.
The Apple iPad doesn't ship with any accessories but there are many available for it. Most notable are the Magic Keyboard Folio and Apple Pencil, both of which can increase productivity and creativity, allowing you to use the device in laptop or notebook style.
Pixel Tablet vs. iPad (10th Gen): Looking at the specs
Before I get further into how these two tablets operate, let's look at how they compare on paper when it comes to the specs.
Swipe to scroll horizontally
| Header Cell - Column 0 | Pixel Tablet | iPad (10th Gen) |
| --- | --- | --- |
| OS | Android | iPadOS |
| Colors | Porcelain, Hazel, Rose | Silver, Pink, Blue, Yellow |
| Screen Size | 10.95 inches | 10.9 inches |
| Screen Resolution | 2,560 x 1,600 | 2,360 x 1,640 |
| RAM | 8GB | 4GB |
| Storage | 128GB, 256GB | 64GB, 256GB |
| Memory Card Slot | No | No |
| Camera | 8MP Front, 8MP Rear | 12MP Wide Rear, 12 MP Ultra Wide Front |
| Speakers | Quad Speakers | Landscape Stereo |
| Rated Battery Life | Up to 12 Hours | Up to 10 Hours |
| USB-C Charging | Yes (and Speaker Dock) | Yes |
| Cellular Option | No | Yes |
| Size | 10.2 x 6.7 x 0.3 inches | 9.79 x 7.07 x 0.28 inches |
| Weight | 493 grams | 477 grams |
Pixel Tablet vs. iPad (10th Gen): Usability and key features
Beyond the looks and the bare-bones specs, how do these two tablets actually work?
The Google Pixel Tablet is the latest device in the company's line to be powered by its Google Tensor G2 chip, which ensures blazing-fast operation, multitasking, and more. Combined with the 8GB RAM, you can expect to use this device equally as a smart home hub and an on-the-go mobile computer. But it's more for smart home and entertainment than productivity because there's no keyboard case for it yet.
Connecting via Wi-Fi (no cellular option), it has a special Hub Mode when docked that turns it into a smart display. You can manipulate the screen without unlocking it to control smart home devices, display a slideshow of images, and more. You can also summon Google Assistant, make video calls, or even watch TV using the Google TV widget. It has Chromecast built-in which is a nice touch. This setup screams multi-user use, and indeed, you can set up multiple user profiles on the tablet so your personal information can still be kept private while other members of the family can access their own as well.
The tablet features the redesigned Google Home app, it should be noted, which allows for a more personalized and organized view of your connected devices. The cameras, meanwhile, aren't quite as good as the iPad (10th Gen) ones at 8MP in front and 8MP in the rear. You also can't capture 4K videos, only 1,080p, albeit still at 30 frames-per-second. The cameras do have some of Google's most compelling photography features, however, like Magic Eraser to remove distracting people or items from the background of photos, Photo Unblur, Long Exposure, Night Shot, and more.
You can use Nearby Share to share content among Pixel devices as well as other Android phones and laptops, and download a wide selection of apps to the device from the Google Play store. It also comes with three months of YouTube Premium access.
Powered by Apple's A14 Bionic chip, the iPad (10th Gen) is quick and intuitive, able to keep up with all your most demanding tasks. This is despite only having 4GB of RAM, half that of the Google Pixel Tablet. In addition to Wi-Fi 6, you can also connect via a cellular network, as noted, and use it with the latest iPadOS 16.
While you can use this tablet with the Apple Pencil, as noted, it's limited to only the first-gen model, which is a disappointing realization. The second-gen version adds more premium features, like a Lightning charger and the neat hover motion. Compared to the Pixel Tablet, which works with just about any stylus, including the newest USI 2.0 models, this might sway you in the direction of the Pixel model.
As noted, you can also invest in the Magic Keyboard Folio to transform the Apple iPad (10th Gen) into a full-fledged laptop-style device for productivity, whether that's working from home, while traveling, or at the local coffee shop. It has features that will also appeal to workers, like Center Stage in the camera that keeps you in the frame at all times, and the ultra-wide front-facing camera with a 12MP sensor. This is combined with the 12MP wide back camera as well, along with cool photo features like Panoramic, Burst Mode, Live Photos, and more.
Entertainment-wise, it has all the features you'd expect from the iPad along with the ability to download tons of apps, from streaming TV and music to games and more. Plus, you can connect to other devices, like Apple TV, using AirPlay or screen mirroring.
You'll get up to 10 hours of battery life, which is enough to last a full workday. However, some users have reported that it's slow to charge, so keep that in mind.
Pixel Tablet vs. iPad (10th Gen): Security and privacy
Security and privacy are of the utmost concern nowadays, and this is something people want to know about before investing their hard-earned money into a new device, like a tablet.
The Pixel Tablet comes with Titan M2 security along with anti-phishing and anti-malware protection. You can also be confident that you'll receive a minimum of five years of security updates for the tablet, ensuring that bug fixes, security patches, and other critical updates will continue to be sent to it for many years to come.
There are also automatic security checks with the Pixel Tablet, camera and mic toggles, and fingerprint unlock.
With fingerprint unlock and Face ID, the iPad (10th Gen) is no slouch when it comes to security either. There are built-in security and privacy features to prevent anyone from accessing your data, both locally on the device and in iCloud. You can also remotely lock the device should it be lost or stolen.
Pixel Tablet vs. iPad (10th Gen): Which should you buy?
This makes the iPad more of a personal tablet while the Pixel Tablet is more likely one that you'll share among the family. Indeed, Android Central's Michael Hicks spoke to a Google engineer at Google I/O who referred to the Pixel Tablet as being for "casual productivity." It docks when you're at home and everyone can use it for whatever task they need, whether it's controlling the lights, casting something to the big screen, listening to music, or asking for a calendar update. If someone wants to take it with them, they can continue to use it as a standard tablet
It's a tough decision when deciding between the Pixel Tablet vs. iPad (10th Gen). If you have other Apple devices, like an iPhone, Apple TV, MacBook computer, and Apple Watch, you might want to stick with the iPad to stay within that ecosystem. You might feel the same for the Pixel Tablet if you own a Chromebook, Pixel phone, Google Home, and Chromecast devices.
But if you're indifferent and open to both, using both platforms around the house and on the go, (or willing to do so) it's a matter of which device is better suited to you and which has features you'd prefer. The iPad (10th Gen) is more of a mobile tablet and computer hybrid, but that is only if you invest in the Magic Keyboard Folio. The Google Pixel Tablet is more of a tablet smart speaker/smart home device hybrid, and this is right out of the box with the included speaker dock.
If you think the family-style tablet will fit your lifestyle, the Pixel Tablet is the better option. If you're looking for a tablet to use on your own, the iPad (10th Gen) is a more personal, on-the-go option. It will also take better, higher-resolution photos and you'll look better when making video calls with clients or family.
With pricing being similar for both when opting for the 256GB version, the fact that you get the speaker dock with the Google Pixel Tablet is tremendous added value, especially since you can purchase additional docks to place in different rooms throughout the home.
Bottom line: for a tablet the whole family can and will use for entertainment, light productivity, and smart home control, go with the Pixel Tablet. For something that's just for you for productivity, entertainment, and creativity, the iPad (10th Gen) is the better option.
A tablet for everyone
A great family tablet that you'll probably use in the home more as a smart display than anything else, the Pixel Tablet is like a smart display with the option to take it with you. It's the perfect tablet to get for an entire household so everyone can get up their own profiles and use it when they want. Even when it's not in use, it will serve a function, and always remain charged up.
Your personal tablet
Ideal for productivity, entertainment, and creativity, the iPad (10th Gen) is perfect for both users of other Apple devices and anyone looking for a solid tablet they can use at home and on the go. While battery life isn't as great, you can easily get through a school day, series of video meetings, gaming session, or movie without skipping a beat.
Sign up for Black Friday email alerts!
Get the hottest deals available in your inbox plus news, reviews, opinion, analysis and more from the Android Central team.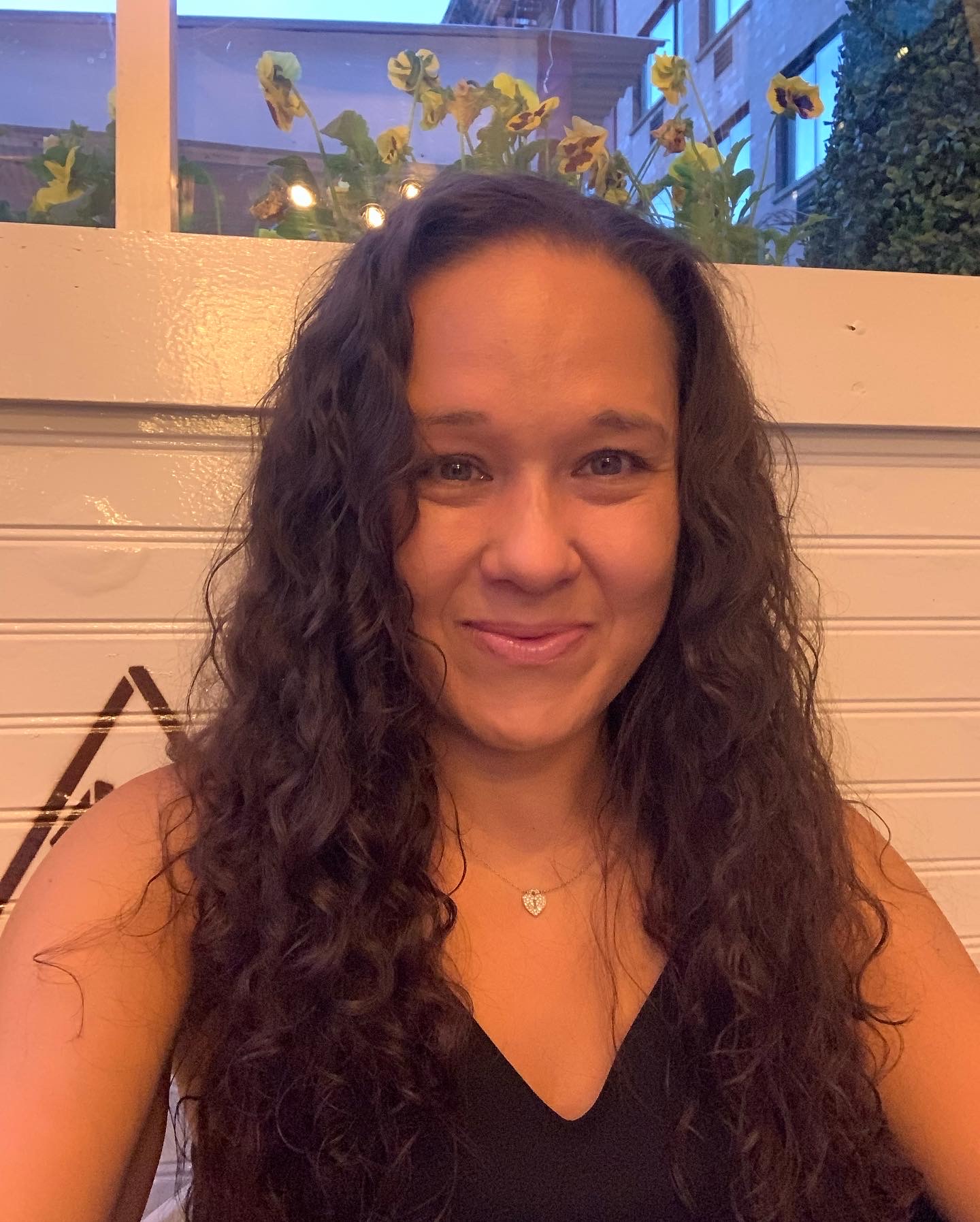 Christine Persaud has been writing about tech since long before the smartphone was even a "thing." When she isn't writing, she's working on her latest fitness program, binging a new TV series, tinkering with tech gadgets she's reviewing, or spending time with family and friends. A self-professed TV nerd, lover of red wine, and passionate home cook, she's immersed in tech in every facet of her life. Follow her at @christineTechCA.