T-Mobile had the highest customer satisfaction in 2017 of all U.S. carriers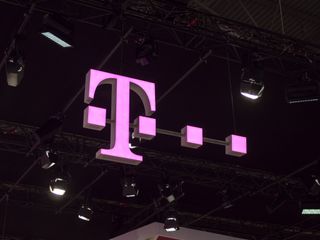 (Image credit: Android Central)
T-Mobile frequently boasts that it's the best choice for customers in the United States who don't like getting screwed over by AT&T, Sprint, and Verizon, and thanks to new surveys (opens in new tab), the Un-Carrier now has proof that it can talk the talk and walk the walk.
HarrisX and research firm YouGov BrandIndex surveyed numerous T-Mobile customers, and both firms discovered that T-Mobile customers were the most satisfied compared to any other major carrier in the U.S.
When looking at HarrisX's findings, it's shown that of the 360,000 wireless customers that were surveyed, the majority of them were most satisfied and likely to recommend T-Mobile over the rest of the competition. YouGov BrandIndex didn't dive into likeness to recommend, but its findings also show that customers were most satisfied with T-Mobile throughout 2017.
In addition to these numbers, T-Mobile also announced that it's expanded its LTE network to cover a total of 322 million people. That's an increase of 7 million compared to the 315 million covered individuals a year ago, and throughout 2018, T-Mobile says it'll be focused on releasing more phones that support its ultra-fast 600 MHz bands.
Get the Android Central Newsletter
Instant access to breaking news, the hottest reviews, great deals and helpful tips.
Joe Maring was a Senior Editor for Android Central between 2017 and 2021. You can reach him on Twitter at @JoeMaring1.
Impressive sir, well done

Left att a few years ago and haven't looked back. At the time TMobile lired me in with the Nexus 5. Amazing phone. Would love to see more mid to high end phones from manufacturers like Huawei and Google in stores.

Same story. Loved my Nexus 5. I would also love to see Huawei devices in store. My Honor 8 runs great on TMO.

Same I left and never looked back. They have done a great job expanding the 4g LTE and I live in a pretty big rural area.

I left Verizon back in September for T-Mobile and I'm actually quite happy with T-Mo. I get fast upload and download speeds, I get inexpensive unlimited data, and their coverage has gotten so much better over the last few years that it's no longer a problem to get 4G LTE wherever I go.

Left AT&T after 10 years with them 2 years ago. Haven't looked back. T-Mobile has been fantastic ever since they launched LTE Band 12.

I tried to give them a chance multiple times but service isn't good in Chicago nor were Ibe traveled.

Where in Chicago? I get excellent coverage

Love Tmo, just got back from traveling in Turkey, Egypt, Abu Dhabi, Dubai, and Saudi Arabia. Got great coverage in each country at no extra charge.

I have been with Tmobile for 9 years and have been very happy and I always bragged to my friends about their US based and friendly customer service. I rarely have the need to call them and hadn't for years, but I had to call them 3 times over the past 4 months and each time I spoke to CSR's based in the Phillipines. One spoke great English, but the other 2 were very hard to understand and it infuriates me when companies outsource things like this especially when then the most critical thing for them to do is clearly speak English. I find it interesting when the T-Mobile sales reps need assistance in the stores they talk to US based reps.

Just curious, was it after business hours when you called? Many companies that use US-based call representatives still outsource their after business hours phone support.

Two of my calls were during normal business hours and the other was around 8pm est.

Good for TMO. Gave them a try in Atlanta and had to port my number back to Cricket 3 weeks later due to spotty coverage. Have a business associate of mine using TMO and we travel side by side within the city for me to know that TMO coverage is still a struggle in metro Atlanta.
Notice, I did not generalize so I'm unable to speak for the remainder of their coverage.

What phone are you using? I can't remember the last time I had poor coverage in and around Atlanta. I rarely go below i20, but I am all over the north side of i20 up to Lake Lanier. T-Mobiles coverage has improved dramatically over the past 3 years.

How much of customer satisfaction is because of price and how much is because of service. I know a lot of people who are really happy with T-Mobile's 5GB for $30/month plan, more because of the price than the service quality. And T-Mobile has apparently now discontinued that plan.

Is this for real I sadly currently am with Tmobile for years now. The nightmare experience with Tmobile is really to long and boring. I know the other Carriers are bad but from experience with ALL US major carriers, tmobile makes Sprint look like incredible customer care.

Fake. Android Central has been pushing for T-mobile the entire 6 years I've been reading. The horror stories I've heard and witnessed from friends and family make me so glad to have never bought into this garbage. One thing I can say in their defense is that I don't live in the city and I drive across country a lot, so it's probably a good value for millions of people in cities. At&t is the worst, Verizon Postpaid is a joke anymore, but I switched from Cricket to Verizon Prepaid last spring and I have to admit it's the best service/value ratio I've ever had in a carrier. Almost all the perks of a contract plan with no contract.

My S8 supports only 700 mhz band, not 600 mhz. Is there noticeable difference between the two in terms of speed and penetration? My biggest problem with t-mob here in NYC is that my phone looses signal deeper into buildings (like offices and store) while my friends on VZ or AT&T with same S8's or iPhones still have few working bars.

Band 71 is supposed to penetrate even further.

Probably because most people who come to TMO are disgruntled from another networks i.e att. That is why I came to TMO.

I have used Sprint, T mobile at&t, Virgin Mobile, PC Metro, Straight Talk, Nextel, and now BOOST.
My 1st choice was my 1st service thru Nextel. After they were bought by Sprint they went WAY down my list. With T Mobile the customer service started out ok to pretty good. Within 6 months it had started getting worse and worse to the point of you could not believe or trust anyone you talked to. It was a crap shoot witj techinical support. If you got a good tech support you could not be asured the next one gave a flying fat rats @$$ or not. Then the worst experience was with at&t. Started out a mess and kept getting worse. Order a phone get a tablet purchased that you did not want. By one Get one free was crazy. 1st phone was a good phone. S7 edge the 2nd one had been used and repackaged. It had 2 phone numbers I found hidden in some file along with photos of someones car and condo. When I sent this information in with pictures they denied it was the new phone they had sent me. Offered to replace a NEW $800.00 phone with a refurbished phone. Changed the structure of my contract and expected me to pay it. I. offered them their used phone back and the other 2 phones back. But that was not acceptable. They got told where to go and how to get there.
NOW I HAVE BOOST. Sprint carrier without the arrogant holier than thou attitude when you call for help. I will have to give them a peroid of time b4 eye make a sollid evaluation but for now they are the top phone service on my list. I could be wrong. Only time will tell.

Had to leave TMO due to coverage at the new gig. I highly recommend tmo to anyone I talk to, but their customer service and billing is god awful. Speeds and overall service, great. VZW is way more money for me, but the CS is better.

Had to leave T-Mobile due to spotty coverage the past year. Really liked the price and plans though. I'm sure T-Mobile is great for most, but I travel for work in very remote areas.

Hopefully that will change with Band 71

They didn't mention which features T-mobile customers were most satisfied with.... Wonder if it was the insane amount of dropped calls if you use your mobile phone while actually being "mobile"?