Sprint expands LTE service to 28 more cities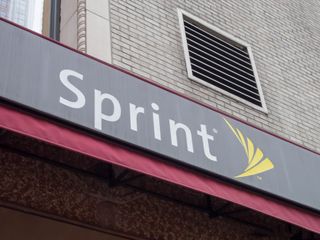 Sprint has announced an expansion of their 4G LTE service, adding 28 new markets. Cities added today include San Jose, Cleveland, and Seattle. With this expansion, Sprint now has LTE coverage in 471 cities. You can view the full list of covered cities here.
Sprint Spark coverage has also been expanded, and is now available in three more cities. St. Louise, Winston-Salem, and Greensboro, North Carolina will now have access to Spark, bringing the total number of Spark markets up to 27. Sprint says that Spark has average speeds of 6-15 Mbps, with peak speeds of 50-60 Mbps on compatible devices.
Are you covered by Sprint's LTE, and do you have access to Spark? Tell us below in the comments.
Source: Sprint
Getting closer to my town Posted via Android Central App

I wish they would upgrade rural areas to LTE. Posted via Android Central App

Love that everyone is expanding their LTE markets and that speeds are at least usable on all 4 national carriers. Maybe by the time my Verizon contract is up in August 2015 I'll have more than one option, as long as coverage inside my house improves on all 4. In August 2013, the only LTE network and the only carrier that could get a signal inside my modest ranch-style house were both Verizon. Also: St. Louise?

It's the sister city to St Louis.

I'm near Minneapolis and have LTE everywhere. Usually get between 5-8Mbps. I connected to spark once and got 55Mbps.

I have LTE and Spark. Very fast with Spark. Posted via Android Central App

I've had LTE here in Winston-Salem/K-Vegas/Greensboro for several months now. Good news with Spark.

Nice to see more LTE markets. Even nicer to see 3 more Sparks added. Posted via the LG G2 Android Central App

Well, according to this we have Spark here in NC now but what phones are capable of using it?

I expected Sprint bashing by now! Everyone must be watching the World Cup.

LG G2, Nexus 5, Galaxy S4T, Galaxy S5, Galaxy Mega, HTC One max, HTC One M8, and a few others that I can't think of right now.

LG G2, Nexus 5, Galaxy S4T, Galaxy S5, Galaxy Mega, HTC One max, HTC One M8, and a few others that I can't think of right now.

LG G2, Nexus 5, Galaxy S4T, Galaxy S5, Galaxy Mega, HTC One max, HTC One M8, and a few others that I can't think of right now.

Thanks for the list, I guess my One M7 is out of luck. Also, I checked the map on Sprint's site and when they say Greensboro, High Point, and Winston they mean ONLY those cities. My town is considered part of that Sprint coverage area but Spark comes no where close to me.

You can check here http://coverage.sprint.com/IMPACT.jsp based for your device. Where I live, I get spark coverage half a block from my house. In my house, I don't get LTE or SPARK. In my experience, SPARK is spotty on the cities they support, I live in Los Angeles, and there are a lot of places where the icon lights up on my M8, but also many places where it just shows "3g" on the status bar.

still no Duluth MN LTE coverage...what a shame....this is 2014. Verizon's been here since 2011, AT&T since 2012, and T-Mobile has DC-HSPA speeds in the 25 Mbps range... while sprint has .05 Mbps 3G. Posted via Android Central App

Love the spark network. Very nice coverage everywhere now and it's blazing fast. I get around 30 mbps download at home
Posted via my LG LS740 and The Android Central App

also what's the point of calling Spark enhanced LTE when speeds are 6-15 Mbps? nothing enhanced about that when compared to my constant 30 Mbps AT&T LTE. Posted via Android Central App

That is a very conservative number, I have a Spark hotspot through work and average speeds are 30-50 and peaks at 70mbps. The reason they do it is to prevent people like you from bashing Sprint the second they see speeds below the peak of 60-70mbps. By this time next year those speeds will double or triple with LTE Advanced carrier aggregation.

Who cares? What are you doing on your phone that you need faster than 6-15 Mbps with low latency?

I agree. Don't piss on my leg and tell me it's raining. Long time sprint customers are what's been keeping the company around during their shit years, we are ready for some honesty. Being told the network upgrades are coming has been a sprint line for what? 10 years?

Sprint sucks.... Someone had to say though it is not true Posted via Android Central App

I was surprised it took that long. Posted via Android Central App

They indeed suck I hate having spotty 4GLTE, that's getting old. Posted from: Galaxy Note 3

The AC staff thinks it's true.

Yeah, when one claims to be in 28 more cities but neglects to name those cities, instead wasting the time of anyone wanting that information (e.g. for a vacation), that's pretty sucky. Just how much of a challenge was it for Sprint to come up with a concise list of the 28? How do they even know for sure that the count is 28 and not 25? Posted via Android Central App on my HP TouchPad (Schizoid PAC-ROM 4.2.2)

I took a trip from AZ to SC. I had LTE on sprint probably 60-80% of the time. The rest of the time I usually had 3g with speeds that were usable. My grandmother's T-Mobile phone had LTE/3g maybe 30-40% if the trip and unusable 2g the rest of the time. Posted via Android Central App

According to sprint coverage maps I should have good 4g coverage now here in San Jose with my note 3, but the 4G is really really bad , the thing keeps jumping from 4G to 3 and when that happens, if am on a call it drops, that's the only reason I rather set my phone to roaming all the time, now that everybody on Verizon is jumping from 3g to 4G , Verizon's 3g is getting faster and faster from 1 to 2 mbps Posted via Android Central App

The city was just announced which means they are at about 40% completion but it is usable in many areas. Coverage gets better every week, our market was upgraded about a year ago and they are still doing Spark and 800mhz Nextel conversion upgrades all the time. Check out www.s4gru.com for market specific upgrade details.

Little to late! Att has won us over. Sent From My Nexus 7

UGH! So close but so far away! I live 2 hrs from Greensboro NC... To tell you the truth I'd be happy to get reliable service in place of spark. Posted via Android Central App

471 cities and Washington DC isn't one of them. LTE is spotty at best here, I can get out of my contract in 3 weeks and I can't wait. Posted via Android Central App

Ditto on the Washington, DC comment. It's almost like Sprint is afraid to turn in on in large cities. I've got unofficial LTE in the suburbs of Washington, DC, but the speeds are sure nowhere close to what I would expect from 4G. Combine that with the lack of simultaneous voice and data from Sprint's latest phones, and I'll probably be bailing when my contract is up this winter, after a dozen years with them. Too little, too late, and less functionality than my old S3 aren't exciting me, Sprint.

Still nothing in Orange County,NY what a dissapointment.

You've finally got 4G in Augusta, Georgia but it is too late, Sprint. You promised it a few years ago and so I bought three 4G wimax devices from you for me, my wife, and daughter and we paid the extra $10 per month 4G premium for those rare times when we be ventured out to one of the six cities in America that had it. Then I bought another new phone from you with 4GLTE since you dropped wimax and then I bought still another 4GLTE phone after that. All the while being told by people at your store that 4G would be here soon. All the while paying the 4G extra charge though you wisely changed the name to premium data. Finally about 10 months ago I had enough and switched carriers. The only way I would even consider being a customer of Sprint now would be if the choice came down to them and AT&T. At least Sprint may have had good intentions. AT&T out and out stole $75 from me and overcharged my parents $30 per month for years and refused to refund it. Bitter you say? Yep.

My Dad who is 80 years old and lives just NW of Cincinnati, OH (suburb) needed a phone and service. I purchased a basic flip phone added him to my Sprint plan and sent the phone to him thinking he would get 3G service no problem. Wrong! he gets zero to one bar. (mostly zero phone unusable) If you can't get 3G service in Cincinnati, you Sprint are NOT a national carrier! So now I'm having to look at opening a Verizon account and sending him one of their phones. What a pain in the ass you are Sprint!

So you didn't research the coverage area he lives in? Sounds like your fault not Sprint!

No I did research the coverage map for his address and it was dark green. so I thought he would get 3G no problem. according to Sprint he should have had a good signal (2-3 bars) which didn't happen. if he walks outside he gets a consistent one bar. so yeah Sprint's coverage map is a misrepresentation of their coverage area. and mind you this is 3G that I wanted not 4G as I sent him a basic flip phone no data needed. I don't think it's asking too much to want 3G or hell even 2G connectivity for voice calling in a major metro area like Cincinnati!

Not according to sensory.com... Posted via my Nexus 5

I have had Sprint LTE in Seattle, Bremerton, and Silverdale for about 8 months or more!

Finally have spark in st louis and its quicker than 4g lte Posted via Android Central App

I switched from Sprint to Att. This was the only way I was guaranteed 4G after investing in phones from Sprint with different 4G technologies that never made it to my city. Broken promises of 4G. Best decision I ever made was to go to Att. Sure its limited data but it works! Posted via Android Central App
Android Central Newsletter
Get the best of Android Central in in your inbox, every day!
Thank you for signing up to Android Central. You will receive a verification email shortly.
There was a problem. Please refresh the page and try again.