Specs leaked for Samsung's SM-T800 tablet with 10.5-inch AMOLED display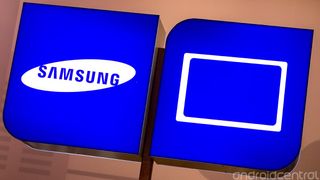 Rumors have been circulating for some time that Samsung was working on large AMOLED displays for their tablets, and now we might know a bit more about a tablet so-equipped: the SM-T800. No doubt it'll have a more user-friendly Galaxy Something-or-other name if and when it launches, but according to SamMobile, The SM-T800 will come with a 10.5-inch Super ALOMED display packing 2560x1600 pixels in that space.
Additionally, the SM-T800 is reported to have a quad-core Qualcomm Snapdragon processor, 2GB of RAM, 16/32/64GB for storage, 8- and 2-megapixel rear and front cameras, and run Android 4.4.2 KitKat. Other details, like a release date and pricing aren't yet known, but with those specs we wouldn't expect it to be cheap.
Source: SamMobile
Derek Kessler is Special Projects Manager for Mobile Nations. He's been writing about tech since 2009, has far more phones than is considered humane, still carries a torch for Palm (the old one), and got a Tesla because it was the biggest gadget he could find. You can follow him on Twitter at @derekakessler.
Why not 4.4.3?
32GB should be the minimum.
Did i miss anything? Posted from my newly Kit Katted Droid Ultra

4.4.3 isn't out yet, and some people (including myself) only need 16GB of storage..... Got Nexus?

16 may be enough, unless half of it is the OS... Posted from my Nexus 5

Minimum storage is less of an issue when an OEM supports SD cards. Which Samsung does.

I'll argue that only because Kit Kat makes it more secure (and obnoxiously difficult) to move apps to the SD Card without the developers intervention. I'd too like to see the 16gb standard go away - especially if the Samsung TW/OS package is going to routinely come in at 8gb...

There are ways around that now!
SDFix is one way but you have have it rooted! And Apps2SD are just two ways.

Nice, I was just telling my friends that I wish Samsung had a bigger selection of tablets... Posted via Android Central App

This is why I will never buy a Samsung tablet
1. I will never know which one to buy...too many options
2. A new one will come out approximately 19 days after I purchase, making me sad I didn't hold-out for the 'new' one Clearly this will be the Tab 5

19 days or 19 hours??? Posted via Android Central App

This sounds an awful lot like the Tab Pro specs

Because it is....it's a Galaxy Tab 10.1 Pro with AMOLED panel, or a Note 2014 Edition without the Wacom digitizer and an AMOLED panel :) - This gives me hope that the Note 2014 will soon get kit kat...as all the copy cat pro-tabs are launching with it :)

+1 same here just waitn around. Posted via Android Central App

You must not like technology at all then - there's always something newer, better, faster around every tech corner.

Too much choice? Really? Good grief; buy an iPad.

No its not the point of too much choice. The problem with Samsung is they put more money into pumping out a new device every month when they should be putting it into development of better quality products and improved materials, and updating their current devices. Why is my Note 8 still on Android 4.2? Because they have released 25 tablets since then and don't care about the Note 8 anymore. Posted via Android Central App

No doubt it will also have a big ugly physical HOME button. Would so love Samsung to conform to Android hardware design ideals and give up the button.

How does that benefit Samsung in any way? In a space where all tablets and phones look and function the same - it's only going to lead to a race to the bottom. That's the dumbest business model I've ever heard of. Samsung's doing right by Samsung in differentiating their products by offering compelling software service offerings, added functionality and instantly recognizable brand-design. You can hardly fault them for wanting to stick out amongst the crowd of look-alikes.

Considering Samsung's market share and numerous tablet models... Samsung tablets ARE the "crowd of look-alikes"... Differentiating yourself is a good thing. Differentiating yourself in a way that diminishes the sense of quality and design is not a good thing. Leave the stupid-looking buttons to Apple.

Their fault is the design is sorely lacking. The absence of a physical home button on a 10" tablet is significant, because it allows the user to rotate the tablet and always have the Home button (and Back, and Recent/whatever else Samsung decides to stick there) at the bottom of the screen . It's a huge step backward to have physical buttons. My 78 year old mother is using an Acer Iconia A-500 that I bought for her new when the tablet came out, and it's starting to feel ancient, so I bought her a Samsung Tab 3 10.1 and spent the better part of a day playing with it, setting it up, etc. It killed me to deal with the physical buttons, but I gave it to my mother and told her she'd love how fast it was compared to her old tablet. I ended up returning it a week later because she couldn't stand that the Back and Home buttons didn't rotate when she turned the tablet. That's not a great design to me...

another display that cant be seen outside.

It can't be seen inside either. Not until they release it.

I hope so...maybe we'll get lucky and they'll use the same AMOLED panel found in the GS5...I'm not optimistic..but maybe.

I doubt it. It would be impressive if the technology development was parallel between big and small screens, but I'm almost expecting a Pentile AMOLED display. I believe the Toshiba 7" tablet used a large AMOLED display with technology that was 1 or 2 generations behind when it came out. We'll have to wait and see!

Super ALOMED? What? Active Light Organic Matrix Emitting Diode??? Is this how the machines created The Matrix?

Android - Out of date
Storage - Lacking
Camera - Meh
Size - Ridiculous
Resolution - Pointless
Processor - Not enough power for the pixels Worst of all: It's a Samsung! O.O

Samsung hater- dumb Putting your faith that rumors mean final-dumber Doing it on a tech site-just stupid -------------------------------------------
You really should see the crap I don't post. Sorry if honesty offends you

If there's no new Google 10.1 tablet then a Samsung Pro 10.1 or 12.2 are my next choices. Google,I'm waiting patiently.

The return of oled on something else than phones is very welcome! Black shall be black and bleeding shall be leaving.

I have a 7" Asus Fonepad which is fine but then got a Nexus 10. It has a spec not unlike SM-T800 - same screen resolution, 32GB, KitKat and wonderful front facing speakers.
And how much did I pay? €349. It certainly beats the obscene prices asked for by Apple and one or two others.
Android Central Newsletter
Get the best of Android Central in in your inbox, every day!
Thank you for signing up to Android Central. You will receive a verification email shortly.
There was a problem. Please refresh the page and try again.