Should you buy a Samsung Galaxy Note 9 in 2022?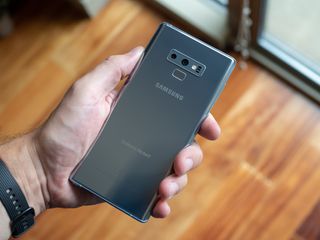 (Image credit: Android Central)
Best answer: No, getting the Galaxy Note 9 in 2021 makes little sense. The Note 9 is an old device that won't receive any future Android updates. You can buy newer smartphones (e.g., Galaxy Note 10, Galaxy S20 FE) with much better long-term support for a little more money.
Where can you buy the Galaxy Note 9 in 2021, and how much does it cost?
Getting a Samsung Galaxy Note 9 in 2021 isn't easy since we're talking about a smartphone that's almost three years old at this point. If you're looking to buy new, your best bet is Amazon. The popular online retailer has quite a few unlocked units in stock, ranging from $400 to $700 based on hardware configuration.
On the other hand, there are many more options if you don't mind getting a refurbished device. Samsung's online store has unlocked and certified renewed Galaxy Note 9 models available at $400, which is a bit on the higher side. However, if you choose to buy from Amazon, you can get a refurbished Galaxy Note 9 for as little as $240. Walmart also has refurbished Galaxy Note 9 units listed for sale, ranging from $225 to $240.
Samsung Galaxy Note 9: Decent hardware, marred by obsolete software
Like most of Samsung's flagship smartphones, the Galaxy Note 9 has aged quite well, at least as far as hardware specifications are concerned. Powered by a Qualcomm Snapdragon 845 SoC, it has 6/8GB of RAM and 128/512GB of internal storage, along with a microSDXC expansion slot. These innards are still powerful enough for resource-heavy usage scenarios (e.g., games, split-screen multitasking) and should be sufficient for a few more years.
The smartphone's 6.4-inch Super AMOLED screen is ideal for multimedia consumption, and you also get handy features like stereo speakers and a 3.5mm audio port. The dual-lens camera system can easily handle your daily photography needs as well, even though it's nowhere near as capable as some of the best Android camera phones available in the market today. Also included in the mix are goodies like IP68 water/dust resistance, a 4,000mAh battery with both fast and wireless charging support, iris and fingerprint scanners, and much more.
But as great as the hardware is, it's the software that's the biggest Achilles' heel. Launched with Android 8.1, the phablet has been updated to Android 10 (with version 2.5 of Samsung's One UI overlay). However, that's all it's ever going to get as far as OS updates are concerned. Even if we talk about security updates, there isn't much hope beyond this year. Moreover, you can get much better devices by spending a little more money.
Is it a good idea to choose the Galaxy Note 10 over the Galaxy Note 9?
A better alternative to the Galaxy Note 9 is its immediate successor, the Galaxy Note 10. Even though it's also nearly two years old, Samsung's 2019 flagship is still a well-rounded device that comes with a modern design and capable hardware.
Its 6.3-inch Dynamic AMOLED screen is surrounded by slim bezels on all sides and features HDR10+ support too. The punch-hole display also helps in keeping the phablet overall size relatively modest. Under the hood, Samsung Galaxy Note 10 includes Qualcomm's Snapdragon 855 chipset, along with 8GB of RAM and 256GB of onboard storage. While that should be enough for most users, there's no expansion slot.
The triple-lens rear camera setup can still hold its own against modern-day smartphones, thanks to features like a 123-degree field of view and 2x optical zoom. Even the S-Pen is massively improved and now supports gestures that can be used to remotely manage on-screen content, switch between camera modes, and more. Other noteworthy additions are an under-display fingerprint sensor, a 3,500mAh battery with fast and wireless charging support, and reverse wireless charging functionality that lets you juice up some of the best wireless earbuds effortlessly.
Samsung Galaxy Note 10 was launched with Android 9.0 and has received an Android 11 (with Samsung's One UI 3.1 overlay) update. It's also eligible for the upcoming Android 12 update and will continue to get security updates, making for a fairly future-proof device. However, all these extras mean that the Galaxy Note 10 costs more.
Buying the device new only possible if you choose Amazon limited stock, and it will cost you around $590. As for refurbished units, Samsung's own online store has a few available for $550. You can also buy a renewed Galaxy Note 10 from major retailers like Walmart and Amazon, with prices ranging from $350 to $450.
If you're willing to spend a little extra cash, you can go for the Galaxy Note 10+ too. Compared to the standard Galaxy Note 10, the Galaxy Note 10+ has a larger 6.8-inch display, a microSDXC card slot, and a big 4,300mAh battery with faster-charging support.
Don't really need the S-Pen? Get the Galaxy S20 FE instead.
If there's one thing that differentiates Galaxy Note devices from practically all the other top-tier Android smartphones out there, it's the S-Pen. The stylus has gained a lot of improvements over the last couple of years. It is largely responsible for making Galaxy Note smartphones the mobile productivity powerhouses that they are. Interestingly, if you take the S-Pen out of the equation, the overall performance and user experience of a Galaxy Note phablet aren't really that much different from the Galaxy S smartphone of the same generation. And even though Samsung's stylus is great, not everyone needs (or even wants) one.
If you do not need the S-Pen, forget about the Note series altogether and take a look at the Galaxy S20 FE instead. Easily one of the best Android smartphones available, it's powered by Qualcomm's Snapdragon 865 SoC. You also get 6/8GB of RAM and 128/256GB of fast internal storage. There's even a microSDXC slot, something missing in the Note 10, and its much pricier successor.
The smartphone's 6.5-inch Super AMOLED display supports a refresh rate of 120Hz and comes with an under-display fingerprint sensor. The plastic back panel may not feel premium, but it's where you'll find the excellent triple-lens primary camera array, complete with features like 3x optical zoom and 4K video recording. Backing up the whole package is a massive 4,500mAh battery, with fast charging support in both wired and wireless modes.
Coming to software is where things get even better. The Galaxy S20 FE launched with Android 10 and has since been upgraded to Android 11. On top of that, it's also supported by Samsung's revamped software update policy. This essentially means that the Galaxy S20 FE won't just get the upcoming Android 12 update, but Android 13 as well. Add four years of security updates and 5G connectivity, and you have a feature-packed smartphone that'll serve you for years to come.
Samsung Galaxy S20 FE is priced at $600 for the base model, which is just slightly more than what you'd pay for a new Galaxy Note 10. Refurbished units are also available and can be had for as little as $425.
Improved features. Better support
Somewhat old, but still gold
Samsung Galaxy Note 10 packs in top-tier camera experience, enhanced S-Pen functionality with gesture controls, and a lot more, in a modern yet compact chassis. Although a little old, it's eligible for the upcoming Android 12 update, as well as future security updates.
Incredible value for money
All the awesomeness, minus the S-Pen
Samsung Galaxy S20 FE offers premium features such as 5G connectivity, a 120Hz AMOLED display, and a powerful rear camera array with 3x optical zoom, all at a very reasonable price. It's no Note, but then, it doesn't have to be.
Get the Android Central Newsletter
Instant access to breaking news, the hottest reviews, great deals and helpful tips.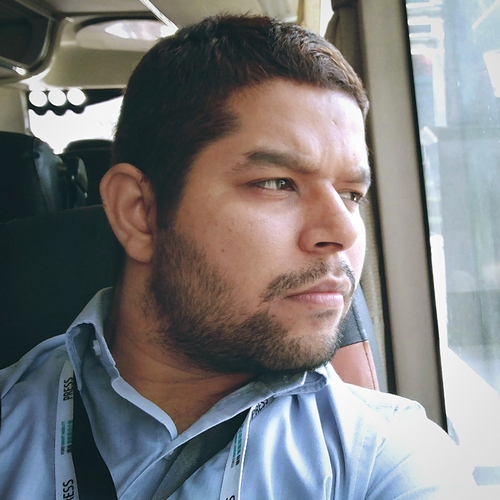 When Rajat got his first PC—a Pentium III machine with 128MB of RAM and a 56kbps dial-up modem—back in 2001, he had little idea it would mark the beginning of a lifelong love affair with gadgets. That fascination, combined with a penchant for writing and editing, ultimately led to him becoming a technology journalist. Some of Rajat's other interests include Photography, Hand Lettering, and Digital Typography. He's also somewhat obsessed with wrist-worn timepieces, and appreciates a Casio just as much as a Jaeger-LeCoultre.