Samsung's latest Galaxy S10+ smartphone has been well-received by tech reviewers and customers alike. Packed with 8GB of RAM, the device is equipped with a large 6.4-inch AMOLED display featuring an integrated ultrasonic fingerprint sensor hidden underneath to keep it secure from prying eyes. With an unlocked retail price of $999.99 direct from Samsung and other stores, it's not one of the most affordable devices out there, though today's deal at Woot could snag you the smartphone with an excellent discount.
The 128GB models on offer at Woot come in a few different color options at just $549.99 in refurbished condition. Though these devices may show some signs of cosmetic wear, they have been tested to be in full working condition and come with a 90-day warranty. The phones are GSM-unlocked and ship free if you log in with your Amazon Prime account.
Bigger and better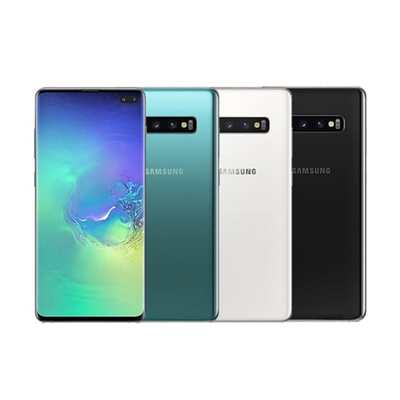 Woot is offering 128GB Samsung Galaxy S10+ devices in a few colors at $350 off today. While the GSM-unlocked phones may show some cosmetic wear, they have been tested to ensure they are in full working condition and come with a 90-day warranty.
$549.99 $899.99 $350 off
We reviewed the device on released, calling it "the best-ever Galaxy S" and rating it with 4.5 out of 5 stars. Our look back at the device three months later also re-affirmed it as the "best Android flagship on the market", highlighting its display and camera performance.
Today's deal at Woot is the best we've seen yet for the Samsung flagship device, but will expire at the end of the day or when sold out. If you don't mind a little cosmetic wear, it's certainly one you won't want to miss. With the money you save, you can invest in a case for your Galaxy S10+ that not only covers up any blemishes but protects it from any future scuffs and scrapes.
We may earn a commission for purchases using our links. Learn more.