Quick Charge 4+ is the next fast charging spec for your smartphone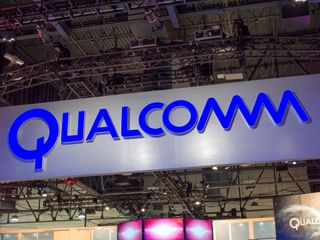 Who doesn't love fast charging? It's certainly become a necessary requirement when buying a smartphone, at least in the Android world. But part of that is because Qualcomm has been pushing the specification in every new smartphone debut for years. Can you blame them? Once you go fast charging, you never go back.
This time, we're hearing about Qualcomm's Quick Charge 4+, the evolutionary successor to last year's Quick Charge 4. This one is referred to as plus, however, because of its additional enhancements:
Qualcomm adds the claim that devices utilizing Quick Charge 4+ will charge up to 15% faster than their predecessors and at 30% more efficiently. Charging will also be cooler, which could bode well for those of you in the hottest climates wielding scorching hot phones. Ouch.
Anyway, there aren't many devices using Qualcomm's Quick Charge 4+. At present, only the newly-announced Nubia Z17 is compatible, and that's arriving in July.
Get the Android Central Newsletter
Instant access to breaking news, the hottest reviews, great deals and helpful tips.
Florence Ion was formerly an editor and columnist at Android Central. She writes about Android-powered devices of all types and explores their usefulness in her everyday life. You can follow her on Twitter or watch her Tuesday nights on All About Android.