Everything you need to know about Qualcomm Quick Charge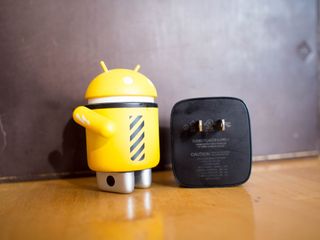 And while one of the many cool things about living in 2017 is not necessarily needing to understand how a lot of the tech around you works, if you take the time to better understand what you are using there's a good chance you'll get more out of it. A perfect simple example is the power supply you use for your smartphone.
If you've purchased a new phone recently, there's a good chance the power supply in the box is capable of charging your phone significantly faster than any of the other chargers you have in the house. This little slice of magic is called Quick Charge from Qualcomm, and it's a two-step process that promises to safely charge your phone faster than any other tech out there right now.
Quick Charge 4
Starting with the Snapdragon 835, Quick Charge 4.0 promises even faster charging that's safer than ever before.
Quick Charge 4.0 has three key improvements: It's 20% faster and 30% more efficient than Quick Charge 3 and runs about five degrees Celsius cooler. Additional "battery saver" features will prolong the life of the battery in your phone, and QC 4.0 is said to be fully USB-C USB-PD (Power Delivery) compliant.
We all love faster charging and batteries that live longer. But the last feature in our list is perhaps the most important. The latest Android Compatibility Definition Document, Google has strongly recommended manufacturers move away from non-standard USB-C charging solutions like Quick Charge and adhere to the USB-PD spec. With QC 4.0, you'll not only be able to extend your phone usage by up to five hours with just five minutes of charging, but won't have to worry as much about matching the charger to the thing being charged.
QC 4.0 also includes the latest iteration of Qualcomm's custom power management algorithm, Intelligent Negotiation for Optimum Voltage (INOV). Additions include real-time thermal management which will regulate the temperature during power delivery to keep things safer and more efficient. New power management ICs are also part of the picture and will come with QC 4-ready devices.
Expect to see devices with Quick Charge 4.0 starting in the first half of 2017.
Quick Charge 3.0
In late 2015, Qualcomm released Quick Charge 3.0. Using the same basic science and technology as they did with Quick Charge 2.0, you'll be able to charge phones using QC 3.0 compatible equipment even faster.
It works using what Qualcomm is calling Intelligent Negotiation for Optimum Voltage (INOV). This is a new computational algorithm that allows the device being charged to determine the power level it needs at any point in time, which means it's always working with the most efficient and optimized power transfer rate. Support for a wider range of voltage options — 200mV increments from 3.6V to 20V — means your phone can dynamically target one of dozens of charging levels.
Quick Charge 3.0 is implemented the same way previous versions were, and all QC 3.0 equipment is fully backwards compatible with Quick Charge 2.0 and Quick Charge 1.0 devices. QC 3.0 supports USB Type-A, USB Type-C and micro USB, as well as proprietary connections. It's easy for manufacturers to use QC 3.0 on a wide variety of chargers and devices.
Quick Charge 2.0
Quick Charge 2.0 is a Qualcomm-made platform, which the company describes as a "comprehensive suite of battery management technologies" for charging your device using any ordinary Micro-USB cable. The two requirements for Quick Charge 2.0 are a Snapdragon-based smartphone or tablet and a Quick Charge 2.0-certified power supply. Because this is a proprietary mechanism, both the power supply and the phone or tablet have be licensed and certified by Qualcomm in order to function properly. Since nearly every new smartphone that offers Quick Charge 2.0 comes with a compatible power supply, you almost always have what you need to take advantage of this technology out of the box. (Some 2014 phones, like the Moto X and HTC One M8 had the capability but shipped before the wall chargers were ready.)
You will find Snapdragon-based devices where the manufacturer has opted out of paying for a license to use Quick Charge 2.0, for example the OnePlus One, so be sure to check the specs on your next device to be absolutely sure you're getting this feature if you want it.
Most of the heavy lifting for this technology is done through the power supply — the part you plug into the wall or into your car. Most power supply bricks that come with phones today offer at least 5 volts at 1 amp of power. In some cases you'll see as high as 5V at 2.1A output on your power supply brick, which will charge most smartphones and tablets noticeably faster. Qualcomm's Quick Charge tech allows for multiple options to be used in charging a device, and they come in several shapes and sizes. For example, the power brick in the Droid Turbo offers 5V at 1.6A, 9V at 1.6A, and 12V at 1.2A output. Quick Charge 2.0 is designed to support greater power outputs than what is offered by the Droid Turbo, but we'll likely only see that if the manufacturer licensing the technology determines it necessary — and safe.
Quick Charge 2.0 is built to charge your device quickly, but there are specific power outputs that apply to the current state of your battery. In other words, it won't juice up faster unless it needs to.
The tech works by knowing the current condition of your battery and intelligently regulating the power your device is receiving. As a result, your phone will not charge from 70 percent to 100 percent nearly as fast as it will from 0 percent to 60 percent. This is why you see almost every Quick Charge ad brag about the ability to go from "dead" to over "half-charged" in as little as 30 minutes. As you can see from the power options offered by the Droid Turbo charger, topping off the battery uses the more common charging mode of 5V at 1.6A output. This isn't a bad thing. In fact, it's a vital safety measure to keep your phone from exploding, and it is also something to keep in mind if you're the type to keep your phone topped off any chance you get.
More: Check out our Futurology series for more on the the science of the battery in your phone
The biggest question to come from the existence of this technology is almost always about battery life, specifically whether or not this technology is damaging the total life expectancy of the battery in your device. As a general rule, slower charging keeps your battery functioning as intended for longer than rapidly charging the battery. (A side-effect of the higher charge rate is heat. And heat, generally speaking, is the enemy of electronics.) That said, there's no evidence to support the notion that users would notice any negative effects associated with constantly using Quick Charge over the average life span of a smartphone, which is a little over two years. As long as we're all still using lithium-ion batteries in smartphones, the potential for anything negative to happen with your battery is no different with Quick Charge than it is through any other charger, which is to say next to zero as long as the battery isn't being abused.
Here's what Qualcomm had to say on the subject when we asked them:
There's a lot of discussion surrounding the practical applications of Quick Charge 2.0, and whether or not the tech is worth investing in as a user. Quick Charge is widely seen as a workaround, so manufacturers can continue to put batteries in their devices that either aren't large enough to get a resource-intensive user through an entire day or continue to make it so batteries are not removable. While everyone should want to live in a world where smartphones can survive whatever we throw at them and still have plenty of battery life remaining at the end of the day, reality just hasn't caught up yet.
If anything, Quick Charge is a way to use your phone without having to rely on things that cripple your usage like Ultra Power Save Mode. Being able to plug your phone in for a couple of minutes and have the necessary juice to survive the evening is significantly nicer than making your phone barely worth using, and so long as the battery in your phone is designed to handle Quick Charge 2.0 it's a welcomed addition to the ecosystem.
Sign up for Black Friday email alerts!
Get the hottest deals available in your inbox plus news, reviews, opinion, analysis and more from the Android Central team.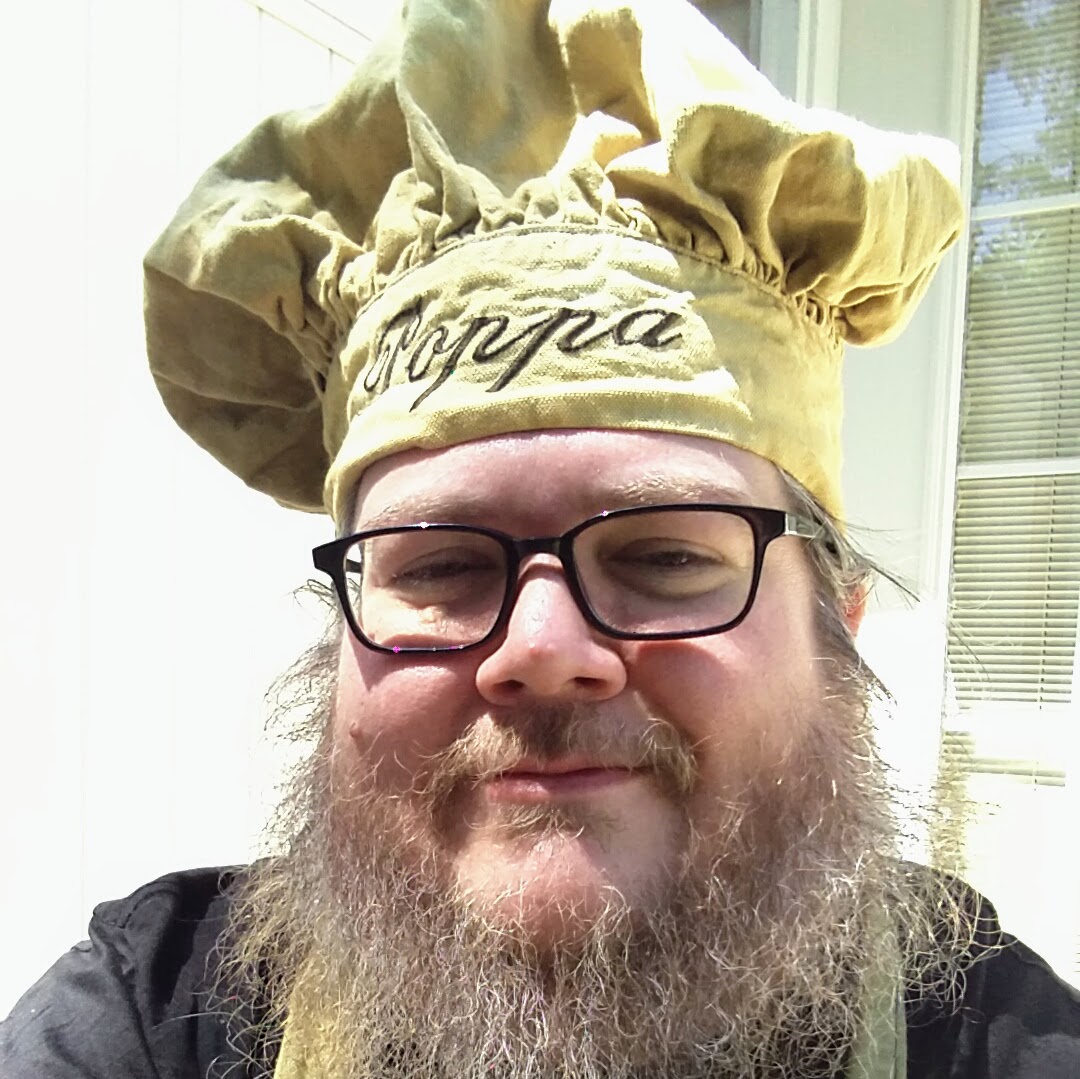 Senior Editor — Google Ecosystem
Jerry is an amateur woodworker and struggling shade tree mechanic. There's nothing he can't take apart, but many things he can't reassemble. You'll find him writing and speaking his loud opinion on Android Central and occasionally on Twitter.