Here's how we hope the Android world will improve in 2023
Android Central wishlist for products and course corrections we want to see, from the Pixel Fold to Wear OS upgrades.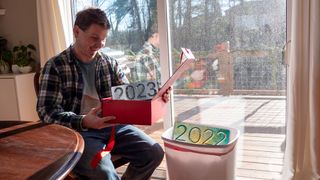 (Image credit: Nick Sutrich / Android Central)
After a year that simultaneously felt much longer and much shorter than 365 days, we've dragged ourselves across the finish line to 2023. Rather than bore you with our personal new year's resolutions, we're instead discussing what we want tech companies to accomplish in 2023 to make this next year better.
I previously wrote about how 2022 was a frustrating year for the tech industry, with all sorts of negative trends that we would like to see reversed. With a possible 2023 recession on the horizon, there's every reason to think this year will have its fair share of problems. But we're also excited about the changes, improvements, and new devices that 2023 will bring.
After pooling all of the brains behind Android Central, we've come up with our 2023 tech wishlist for how the Android ecosystem should grow this year.
Shruti Shekar, Managing Editor: Let's get back to business and take things more seriously
If there's one thing that I can take away from 2022, it's how companies pushed people with bad marketing to buy expensive, lackluster products at a time of a recession, and not caring about the important things like their employees.
Android Central's Michael Hicks wrote a fantastic article about how frustrating it has been to see the tech space deteriorate in a way that we haven't seen in years before. "Major brands like Amazon, Cisco, HP, Meta, Microsoft, and Twitter have shed tens of thousands of employees in total, mostly citing the need to restructure amidst the recent economic downturn," he writes. Adding that Meta had the worst of the layoffs. But amidst these layoffs, companies have been shedding money into concepts (like the Metaverse) that may or may not be successful. I'd like for that to change — a lofty wish, I know.
But what I mean by that is I would really like every tech company out there to take note of how important these concepts are and weigh them against the people who work tirelessly to make them happen. Be smarter about how you're investing your money and be smarter about not firing divisions during one of the most economically difficult times.
Speaking of economically difficult, I'm also really tired of companies pushing products that aren't even exciting and are priced so high it would require you to get a loan to purchase. Let's get serious about this, people don't care about a phone or a smartwatch if it looks exactly the same as the previous year (looking at you, Apple). People don't care about buzzwords (immersive, AI, Metaverse), and they surely don't care about all the money you threw into a beautifully and exorbitantly extra media presentation. People care about how these products are ACTUALLY useful to them. People care about the value it will bring to them. So can we start releasing products that actually seem…well…new?
And on that final note, I really want companies to take marketing seriously. If you want your product to succeed, CARE about your marketing and to whom you are marketing to. That means the language you're using, the countries you're marketing to, and the way it's presented. It's not always about the influencer who needs to create a video for TikTok, it's also about the work-from-home mom or dad who has to juggle a million things.
All that to say is, I think the most important thing that I'd like to see in 2023 is what is the real social purpose of these tech companies. What are you doing outside of just selling products to make money, are you marketing for people to actually do good in this world, are you being genuine? What can you do more to make a greater impact in our world, when we know our future is all about tech?
I care about technology a lot. I live it and breathe it, but one thing I for sure have recognized is how much tech companies don't read the room. And I hope that in 2023, we see a more conscious effort in changing that.
Jeramy Johnson, Editor-in-Chief: More 'sus' in tech
No, I'm not trying to make an Among Us reference three years too late; rather, I'm talking about sustainability. While I applaud companies like Amazon, Acer, Google, and Samsung (among others) for rapidly making sustainability a tentpole feature of their marketing and, more slowly, their manufacturing, I want MORE of this in 2023.
Don't just make more of your products with sustainable materials (I mean, yes, do more of this), but maybe make fewer products (in terms of quantity and portfolio size). Support your products for longer and make them more repairable and replaceable (kudos to companies like Acer, Samsung, and Framework here). Take care of your workforce up and down the supply chain. Use less wasteful packaging.
One company that does a fantastic job of this is Fairphone. I'd love to see it bring its circular business model to a wider international audience — specifically (and perhaps selfishly), to include North America. I want to be able to practice what I preach and support companies that really and truly walk the walk when it comes to sustainability.
Michael Hicks, Senior Editor of VR & fitness: Samsung, start caring about fitness again
When I reviewed the Galaxy Watch 5 Pro, I found it impressive as an Android watch...not so much as a fitness watch. When it released the Galaxy Watch Active 2 in 2019, its features and software were pretty cutting-edge for a mainstream watch. Then it spent the next few years focusing more on health features, letting Apple and Google take the lead for casual fitness tech.
Samsung Health is a solid foundation to build upon, now that Google has turned its focus to Fitbit Premium, to the detriment of Google Fit. I'm not asking Samsung to make an equivalent to Apple Fitness+, but it does need more robust workout tracking tools for cyclists, runners, and gymnasts. Apple has custom workouts with dynamic pacing tracking, plus the ability to race against past map routes — all things Samsung should be able to pull off.
I'm also waiting for Samsung and Apple to give us the equivalent of Garmin Body Battery or Fitbit Daily Readiness. They've put in so much effort making accurate sleep tracking determining how well you slept and how much energy you have. The next step is to tell users their current energy level based on sleep and fitness data, then adjust daily step and activity goals accordingly. But perhaps that's asking for too much.
Samsung has reached the breaking point for how many health sensors it can squeeze into a watch, and it hasn't even activated its Galaxy Watch 5 temperature sensor yet. By the time the Galaxy Watch 6 arrives with Wear OS 4, I want to see actual software growth, instead of focusing on hardware improvements alone to sell more watches. Google won't help since it wants to sell Fitbit subscriptions, so it's up to Samsung to do the job itself.
Namerah Saud Fatmi, Editor of Accessories: Universal accessories for wearables (pretty please!)
We've had the privilege to witness several lovely wearables make their debut this year. Samsung unveiled the brilliant Galaxy Watch 5 and Watch 5 Pro duo, in all of its overpowered Wear OS 3 glory. Google joined in the fun with the Pixel Watch and various Fitbit trackers. Let's also not forget about all the new goodies from Fossil, Mobvoi, Garmin, and Amazfit in 2022.
As a woman with dainty wrists, I was particularly overjoyed with the petite (and adorable) Pixel Watch — though most folks weren't pleased with the singular size option at all. Nevertheless, there's no disputing that the vast majority of Android smartwatches launched this year were massive hits.
What's frustrating is that all these fantastic smartwatches and fitness trackers have exceedingly poor support when it comes to accessories. Watch bands are usually both pricey and proprietary, and the smartwatch charging situation is horribly convoluted. We've got propriety chargers that differ per brand, sometimes even per model! *scoffs in disgust*
Between unique pin connectors, terrible third-party options, and expensive new-fangled chargers, the smartwatch world is in absolute turmoil. Wishing for universal accessory support for wearables may sound like a pipe dream at this point. Still, it's number one on the list of things that I want to see in 2023.
Andrew Myrick, Senior Editor of Chromebooks, Wearables, and Tablets: Pixel Fold or nothing
It might seem odd that my biggest wish for 2023 is for the Pixel Fold to come to fruition, given that my areas of expertise are largely elsewhere. But much like our Phones Editor, Nick Sutrich, I am still infatuated (read: obsessed) with foldable phones. In the rest of the world, Samsung's competition is heating up, but those of us here in the States don't get to experience many alternatives to the Galaxy Z Fold 4.
While I would love to see the likes of the Oppo Find N2 or Xiaomi MIX Fold 2 made available, we'd have a better chance of seeing a snowball in hell. We could import them, but it would be even more expensive than paying retail price for the Fold 4. Then, we'd have to jump through a bunch of hoops in hopes of getting the Play Store to work properly, and might have to deal with some compromises.
So instead of praying for something that will never happen, I've set my sights on Google. The Pixel Fold has been rumored for quite a while, and it seems as though the phone will finally come to fruition at some point in 2023.
Ever since I got my hands on the Galaxy Z Fold 2, I've wondered what a foldable phone experience would be like if Google were at the helm. I'm already expecting compromises, mainly because Samsung's been improving the software on foldable phones on a consistent basis, while this is Google's first attempt.
But having the same camera power and prowess as the Pixel 7 in a foldable phone, paired with the impressive Tensor G2, is a dream that I don't want to give up. I'm willing to concede that the experience might not be up to snuff, but Google's recent work to improve the tablet experience for Android apps might be enough to bridge the gap and make it one of the best Android phones of 2023.
Oh, and as a bonus, it would be really nice if Google made the Pixel Fold compatible with the same USI stylus we're expecting to see launched alongside the Pixel Tablet.
Derrek Lee, News Editor: Wear OS coming into its own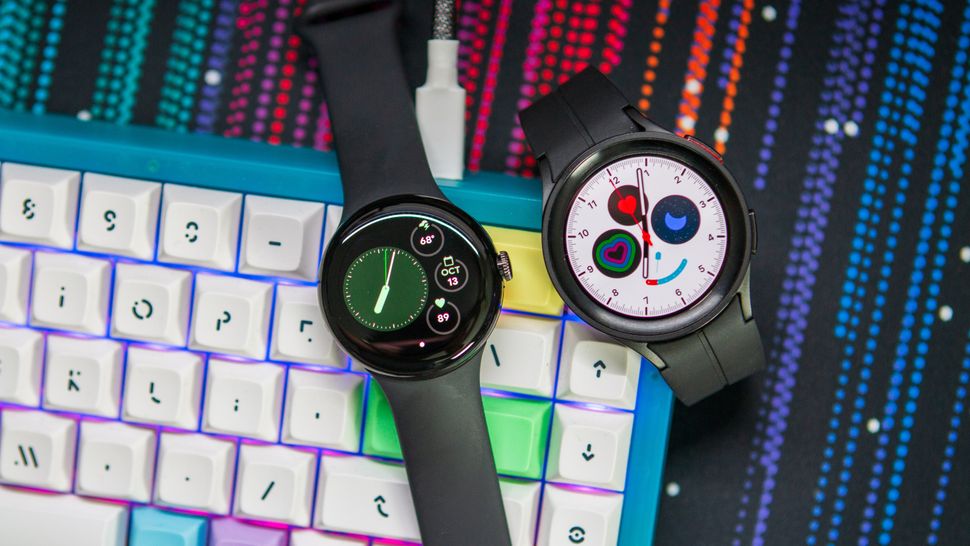 It's been an interesting couple of years for Wear OS. Samsung was the only player with a Wear OS 3 watch for nearly a year, and even as we end 2022, there are only three other OEMs with Wear OS 3 smartwatches, and two of them are powered by good but aging chipsets. But there are some good signs that we're gearing up for the first truly exciting year for Wear OS smartwatches.
I talked about this before, but Qualcomm's Snapdragon W5+ Gen 1 chipset sounds like something to really look forward to. It's a massively improved chip over the Snapdragon Wear 4100+, promising better performance and more low-power modes to Wear OS watches. Don't get me wrong, Wear OS 3 runs well on the current Snapdragon chip, but it feels a step behind the Galaxy Watch running Samsung's Exynos W920.
We were expecting to see a smartwatch with the new chip before the end of the year, but it did not materialize. That means 2023 should hopefully be the year when we see the first examples of what Wear OS 3 is really capable of on smartwatches not bearing Samsung's name or chips. It's a chance for Qualcomm to prove that it's taking this as seriously as Google appears to be.
What I would love to see is more smartphone OEMs jumping back into the ring. Motorola launched a few smartwatches in 2022, but none used Wear OS, and OnePlus also avoided Wear OS with its wearables. Given that these two companies have a presence in the U.S. market, having Wear OS counterparts would really boost visibility and show how the OS can really supplement their individual smartphone experiences.
In Motorola's case, I would love for the company to take its smartphone strategy and apply it to Wear OS. That means giving us high-value, low-cost smartwatches that don't cost an arm and a leg, making it easy for anyone to pick one up. In OnePlus' case, the company could customize Wear OS to match OxygenOS.
Also, LG may no longer be in the smartphone market, but the company is still making tablets. Having produced some of the best Wear OS watches in the past, I would love to see LG make a comeback in some shape or form.
Nicholas Sutrich, Senior Content Producer: 2023 will be the best year ever for VR
I love my Meta Quest 2. I even love the Quest Pro despite the fact that it's terribly overpriced, and I'm incredibly happy with the progress Meta has single-handedly made in the VR market. If it weren't for the Quest, VR would still be a niche segment of the larger gaming market.
But we need competition. Stat.
John Carmack — whose fame stretches decades because of his legendary coding work on games like Doom, Quake, and Wolfenstein, to name a few — just left Meta after working with the Oculus crew for nearly a full decade. He actually joined Oculus in 2013, a full year before Meta acquired the company, and eventually spun out Quest headsets in 2018.
Carmack's departure signals some potentially big changes at Meta, but it's unlikely that his departure will actually change a whole lot despite his strongly worded letter of resignation. After all, he did previously step down from his more senior role as Oculus CTO in 2019 when he became the consulting CTO.
It's clear that all is not perfect at Meta HQ. Given the rather public nature of Carmack's complaints in the past — and even recently — the company looks like it needs to work on making its software and R&D divisions significantly more efficient as evidenced by the fact that the Quest 2 just got a performance upgrade overnight with just a software change. I've got little doubt that Carmack's departure will at least be a wake-up call for senior leadership at Meta.
More than that, though, I'm hoping that 2023 will be the year Meta finally gets some real competition in the standalone space. While the PS VR2 launches in just two short months, that expensive headset still requires an expensive (and hard-to-find) PS5 to operate.
I'm hoping HTC will really deliver when they announce a proper Quest competitor at CES this year, something the company teased just last week. HTC's prior standalone headsets have shown real promise and the company's Netflix-like Viveport service delivers spectacular value, but it's been coy about releasing these headsets in the U.S. to compete directly with Meta until now.
Pico just launched the Pico 4 back in October and is giving away a whopping six free games with the headset when you buy one before January 10. Pico is yet another company that has made solid headsets in the past but isn't committing to a U.S. launch just yet.
Even if both of those hopes don't pan out, we're at least getting the Meta Quest 3 near the end of 2023. Current rumors suggest that the new chipset that will power Meta's next consumer-grade headset will be 100% more powerful than what's found in the Quest 2, an important step for getting standalone VR headsets closer to the fidelity offered by PC VR or PS VR headsets.
It's all very exciting, to say the least!
Be an expert in 5 minutes
Get the latest news from Android Central, your trusted companion in the world of Android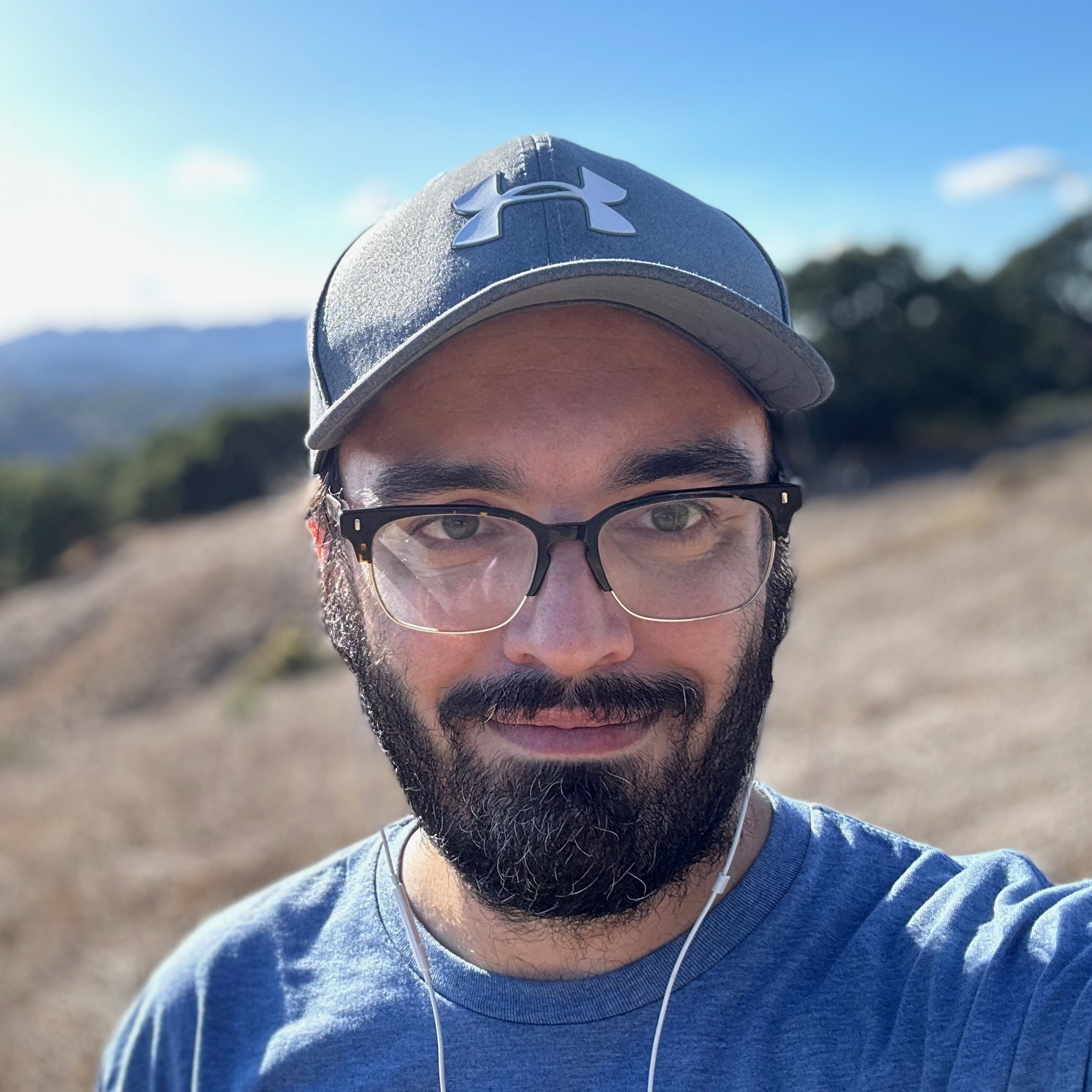 Senior Editor, VR/AR and fitness
Michael is Android Central's resident expert on fitness tech and wearables, with an enthusiast's love of VR tech on the side. After years freelancing for Techradar, Wareable, Windows Central, Digital Trends, and other sites on a variety of tech topics, AC has given him the chance to really dive into the topics he's passionate about. He's also a semi-reformed Apple-to-Android user who loves D&D, Star Wars, and Lord of the Rings.
For wearables, Michael has tested dozens of smartwatches from Garmin, Fitbit, Samsung, Apple, COROS, Polar, Amazfit, and other brands, and will always focus on recommending the best product over the best brand. He's also completed marathons like NYC, SF, Marine Corps, Big Sur, and California International — though he's still trying to break that 4-hour barrier.