USB-C on the iPhone 15: What it means for accessory makers and the rest of the world
This changes everything — or does it?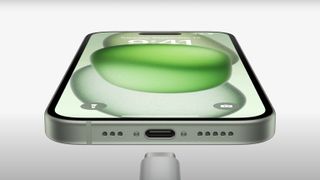 (Image credit: Apple)
Apple has been successfully bullied into adding USB-C to the iPhone 15 lineup thanks to the EU's strict mandate. While Apple pats itself on the back for revolutionizing the smartphone sector, let's take a step back and think about what this really means to the rest of the world.
There are so many implications of the iPhone's switch to the Type-C connector. But what many people are wondering is what changes this will bring about, especially in the accessories sector. Is the presence of USB-C on the iPhone 15 a good thing for accessory makers? If yes, in what sense? Will it lower the cost of manufacturing and thereby lower the final price of Type-C accessories for all consumers? What does this mean for the Android space and the rest of the iPhone users who still use the Lightning connector?
While the answers to most of these questions are more or less straightforward, there are some things that you might not even have considered.
Not all USB-C ports are created equal
Before diving headfirst into the matter, it's important to know that not all USB-C ports are the same. Some USB-C cables are better than others, and not all iPhone 15 models have the same port.
The basic iPhone 15 and iPhone 15 Plus tout USB 2.0, which is a severely outdated USB-C standard. This limits the data transfer speed of said models to 480Mbps and charges slower than USB 3. On the other hand, the premium iPhone 15 Pro and iPhone 15 Pro Max variants come with USB 3.2 Gen 2, which supports 10Gbps data transfer speeds.
But that's not all. If you were excited about USB-C because of its fast charging speeds, prepare to be disappointed. Your brand-new iPhone might be able to plug into a speedy USB-C GaN brick, but it still isn't capable of harnessing those faster charging speeds. It's hard to fathom why Apple decided to cripple its 2023 flagships in this manner.
Anshel Sag, principal analyst at Moor Insights & Strategy, wholeheartedly agrees that Apple is holding its iPhones back, particularly the standard models.
"I think it was a mistake for Apple to limit USB 3 support to the Pro only," Sag writes in an email. "They could easily get a controller to add that support [for the iPhone 15]. USB 2 speeds are considerably slower than USB 3, and frankly, the industry is already moving into USB 4. I would've liked to see Apple possibly embrace that for the Pro instead."
He laments the lack of fast charging on the new iPhones, something many Android phones support and is available on many accessories. He adds that we "don't really have any idea how fast they will charge these new iPhones."
"USB-PD is already used by Apple, and it has 20W, 35W, 70W and 140W chargers, but we have no idea at what charging speed the iPhone has been capped. I suspect it will be capped at 15-20W, which is still severely slower than 240W we've seen in the Android segment and even slower than the fastest 80W charging we have in the US."
So, while many Android phones can take full advantage of USB PD and charging speeds as fast as 240W in some cases, iPhones lag behind. Apple hasn't been particularly forthcoming about the iPhone 15 charging speed. The company vaguely mentions around 20W on its website, while others have mentioned a peak of 27W, like the iPhone 14 Pro, but either way, it's shamefully slow in this day and age.
Opening the floodgates: The good and the bad
Charging and transfer speeds aside, after speaking to several manufacturers, I've confirmed that the consolidation of both iPhones and Android accessories is indeed a good thing for accessory makers in the long run. Since brands no longer need to release separate Lightning port accessories in addition to USB-C ones, they have reduced manufacturing costs, and these cuts will certainly be passed down to consumers as well.
Teppei Hatano, CASETiFY's global head of product, tells me in an interview that the wider adoption of the USB-C connector is a welcome change.
"Compatibility of chargers as well as storage accessories such as headphones and USB memory sticks is now ensured across platforms. All of this should have a positive impact on the smartphone ecosystem, as accessories manufacturers can now focus on one connector and direct resources toward innovation to create better products."
Now that accessory makers can focus on all smartphone users in one consolidated chunk, it will be much easier, faster, and cheaper for them to deliver USB-C products to the entire world. Some brands also mentioned that getting the MFI certification used to be both difficult and expensive, and that will no longer be a part of the equation with newer iPhone 15 models as they can use standard USB-C accessories.
The inevitable increase in e-waste
Let's not forget that there are still a whopping 1.2 billion iPhone users in the world who use iOS phones with the Lightning port. What about them? Well, the initial impact is probably going to be beneficial for older iPhones.
According to Neil Shah, industry analyst and vice president of research at Counterpoint Research, we can expect things like Lightning cables, battery packs, and headphones to go on sale at discounted prices.
"So there won't be an immediate impact on the accessory makers in the short term, but in the longer term how they transition, ramping up USB 2 and 3 based accessories compatible across Android and iOS will be key drivers for them to scale. However, starting this quarter, we will see some accessory makers who focus on targeting newer phones rather than the older installed base of users start offloading inventory and shaving off prices for the Lightning port-based accessories."
Shah notes that it will be a significant shift from users upgrading from Lightning-based iPhones to the new USB-C connector. "Greater pain will be for iPhone users who have invested in 100s of dollars of accessories which support the Lightning port and are upgrading now to the new iPhone 15 series. This will also create a lot of e-waste in the near to mid-term."
As more and more iPhone users upgrade to USB-C models, we will also see an inevitable rise in the number of people discarding outdated Lighting accessories. People who spent decades building up their ecosystem of compatible Apple accessories will have to switch over to the USB-C side, replacing their tech bit by bit.
That's an unprecedented amount of electronic waste that's about to be unleashed upon us. Hopefully, Apple will take this as an opportunity to promote its carbon-neutral initiative. What would be really nice to see are trade-in benefits for Lightning cables or accessories, encouraging folks to dispose of their outmoded accessories responsibly.
Making the switch to iOS even more tempting
Every year, a large chunk of Apple users switch to Android and vice versa. There are many factors that cause users to make the switch, and the Lightning port has long been one of the major barriers for Android users. There is a huge segment of users who do not want to buy gadgets with propriety connectors. However, in addition to USB-C, the incorporation of MagSafe may also have a role to play.
According to a CIRP report published in March 2023, 15% of new iPhone users came from Android between March 2022 and 2023. With USB-C on the iPhone 15 series, Apple has made its phones more tempting than ever for Android users. In addition to being able to use their existing USB-C cables and accessories with the iPhone 15, users who make the switch will also gain access to the coveted MagSafe feature as well as Apple exclusives like iMessage and FaceTime.
If you don't think MagSafe is Apple's ace, you should reconfigure your thoughts. In an interview with Spigen's ArcTech team, the department released the following statement:
"There likely won't be any significant changes to the selection of accessories because of USB-C coming to the iPhone. A lot of accessory makers have been focusing on the MagSafe ecosystem, which is still not fully accessible to Android devices.
Once Qi2 is released and Android phone makers start integrating the technology enough to be commercialized, that's when we're likely to see a new wave of accessories targeting both types of devices."
At the end of the day, Apple bringing USB-C to the iPhone 15 is riddled with both beneficial and detrimental impacts. The fact that half of the newer models are limited to outdated USB 2.0 standards is puzzling and definitely not good for the consumer. Meanwhile, Apple will try to sell us all on its overpriced USB-C accessories and likely get away with it all because a large chunk of loyal customers are going to stick with iOS.
And until MagSafe and Qi2 standardize the wireless charging sector, there probably aren't going to be any significant changes in the accessories market. But once that happens, USB-C on iPhones and MagSafe/Qi2 on Android devices will eventually consolidate the accessories market. I'm really excited to see it materialize, even if it is a couple of years down the line.
Sign up for Black Friday email alerts!
Get the hottest deals available in your inbox plus news, reviews, opinion, analysis and more from the Android Central team.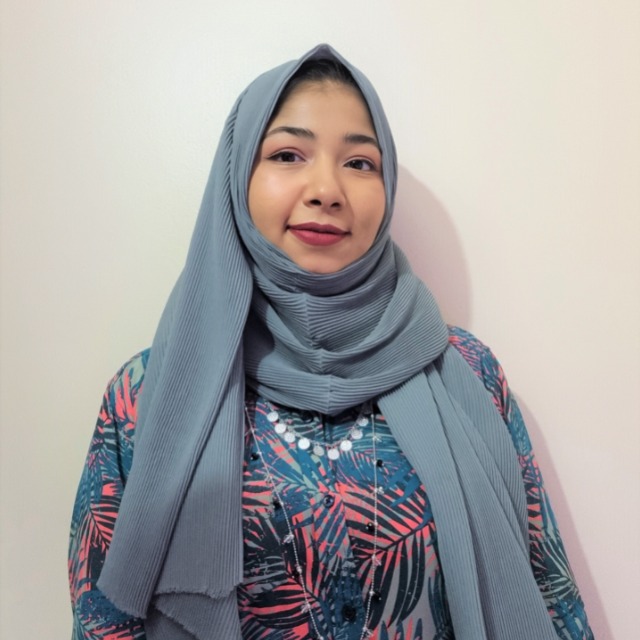 Editor — Accessories, speakers, and tablets
Namerah enjoys geeking out over accessories, gadgets, and all sorts of smart tech. She spends her time guzzling coffee, writing, casual gaming, and cuddling with her furry best friends. Find her on Twitter @NamerahS.