RedMagic left no stone unturned with its latest gaming phone. The RedMagic 8 Pro comes in an attractive rectangular body with seriously impressive hardware under the hood. The unmarred display has no notch and the speakers are incredible. Games run as smoothly as imaginable, but the UI isn't as snappy. The cameras need improvements and the brand needs to guarantee software updates to its customers before they can invest in the phone itself.
Pros
+

Consistently great performance with extensive gaming features

+

Insane cooling system

+

Sublime 120Hz display without any notch

+

Refined design with just enough RGB

+

Battery goes on and on

+

Decent main cameras

+

Ultrasonic triggers are amazing

+

Super loud speakers with Dolby DTS: X Ultra audio
Cons
-

Square corners are uncomfortable while gaming

-

Only one major platform update

-

Software doesn't sail smooth

-

Doesn't support all US carriers

-

Front camera is garbage
Why you can trust Android Central Our expert reviewers spend hours testing and comparing products and services so you can choose the best for you. Find out more about how we test.
RedMagic always crushes it with its slew of fantastic gaming devices, and we've been eagerly covering the brand for years. It's been nice to see the evolution of RedMagic phones over the years, both in terms of the hardware as well as the software.
Coming in hot on the heels of the RedMagic 7S Pro and the RedMagic 7, the RedMagic 8 Pro has some pretty big shoes to fill in. So many thoughts were running through my mind when the 8 Pro arrived at my doorstep. What will the UI feel like? Will the phone obliterate all performance benchmarks as it always does? How much RGB are we going to get this time?
Upon opening the package, I felt a spark of excitement. RedMagic scrapped the design language from the last few generations of its gaming phones and opted for a much sleeker and cleaner look. The RedMagic 8 Pro is all sharp angles and glamor, with top-notch internals to boot. Most interestingly, the front camera is buried under the display so the device has no notch whatsoever.
These tantalizing looks left me frothing at the mouth. Let's see how the phone served me over the course of the past four weeks.
Price and availability
Nubia announced the RedMagic 8 Pro and 8 Pro+ on January 16, 2022. Both phones are powered by the Snapdragon 8 Gen 2 chipset, but the memory and battery specs are a little different. Sales went live on February 2, 2023.
The RedMagic 8 Pro starts at $649 for the 12GB/256GB Matte Black variant. Meanwhile, the Transparent Void variant with impressive 16GB/256GB memory specs is priced at $799. Third-party sellers such as Amazon also have the same models, but they cost significantly more.
Hardware and design
Before diving deep into the nitty-gritty bits, we're going to kick things off by appreciating the drop-dead gorgeous design of the RedMagic 8 Pro. This is one thing I can promise you: the latest gaming phone from nubia/ZTE is unlike any gaming phone you have ever seen.
The RedMagic 8 Pro is all sharp, square corners and sleek charm. Despite its large stature, the angular design and flat AMOLED panel give it the appearance of a very slim Android phone. You get an unmarred screen with no notch thanks to nubia/ZTE's second-gen UDC technology, and this emphasizes the 8 Pro's modern aesthetic further.
Depending on which color variant you opt for, the situation on the back changes. RedMagic sent me the Matte Black model that has a satin-like finish and glimmers subtly. This contrasts fantastically with the RGB light strip on the rear, which are now properly "RGB" as you can customize the colors and choose various hues.
The rear cameras are perfectly aligned in the center of the phone, giving the entire mobile gaming rig a very satisfyingly symmetrical look. Gone are the gaudy markings and bold stickers; this is a mature gaming phone that's just as comfortable at an e-sports event as it is at a business meeting.
Image 1 of 5
Happily, the RedMagic 8 Pro retains the signature red gaming slider button along with the beloved headphone jack. The beastly phone also has dual SIM slots, but you can't expand the storage and of course, there's no IP rating for water or dust proofing due to the air vents on both sides.
Admittedly, the handsome appearance of the device comes at a price. Its squared corners are quite uncomfortable for gaming. You can't play for a long time without feeling hand fatigue, especially if you've got small-ish hands as I do. The edges poke into the soft bits of your palms after a while which is the opposite of what you want when engaged in an intense mobile gaming session.
Swipe to scroll horizontally
| Category | RedMagic 8 Pro |
| --- | --- |
| OS | REDMAGIC OS 6 based on Android 13 |
| Display | 6.8-inch 120Hz FHD (2480x1116) AMOLED, 400 ppi, 1300 nits, 93.7% screen-to-body ratio, UDC, Gorilla Glass 5 |
| Cooling System | ICE 11 Cooling System, 20,000 RPM turbofan |
| Chipset | Snapdragon 8 Gen 2, Red Core 2 (dedicated gaming chipset) |
| RAM | 12GB/16GB LPDDR5X |
| Storage | 256GB/512GB UFS 4.0 |
| Rear camera 1 | 50MP, Samsung GN5, f/1.88 (wide) |
| Rear camera 2 | 8MP, f/2.2, 120˚, 13mm, 1/4.0", 1.12µm (ultrawide) |
| Rear camera 3 | 2MP, f/2.4 (macro) |
| Front camera | 16MP 2nd generation under-display camera (UDC) |
| Security | In-display fingerprint sensor, face unlock |
| Audio | Dual speakers, Dolby DTS: X Ultra sound, 3.5mm headphone jack, 3 gaming mics |
| Battery | 6,000mAh dual-cell battery, 65W super fast charging |
| Connectivity | Bluetooth 5.3, Wi-Fi 7 802.11b/g/n/ac/ax/be (Tri-band 2.4G, 5G, 6G), dual SIM, NFC |
| Dimensions | 164.5 x 77 x 9.47mm, 228g |
| Colors | Transparent Void, Matte Black |
| Other | RGB gaming lights, 520Hz shoulder triggers, heart rate detection via fingerprint sensor |
Going back to the drawing board for the RedMagic 8 Pro was a great idea. The unmarred display in particular is one of the best changes implemented in this series of RedMagic phones. The under-display camera gives you a notch-free screen with zero distractions, so you can maximize your focus on the task at hand.
The 6.8-inch AMOLED is a thing of beauty, with a 120Hz screen refresh rate and a peak brightness level of 1300 nits. You get an in-screen fingerprint sensor that is lightning-fast and also has a cool heart rate detection feature. Sure, 120Hz is in fact a downgrade from last year's 165Hz, but I believe it's a sensible decision on nubia/ZTE's part. Most Android games don't support over 60Hz to 90Hz refresh rates anyways, so 165Hz is a waste in terms of gaming.
Both bottom-firing speakers sit at the bottom of the device. They are extremely loud and crisp, making them great for gaming and consuming video content. That lovely display makes it a joy to stream Netflix or HBO Max on the RedMagic 8 Pro. The screen has a 400 ppi pixel density so you get sharp details and the color reproduction is brilliantly vivid. Dolby DTS: X Ultra audio is just the cherry on top, taking the phone's prowess up a notch.
Any gaming phone is incomplete without shoulder triggers. Naturally, you get an outstanding pair of them on the RedMagic 8 Pro. nubia/ZTE's ultrasonic shoulder triggers have a highly responsive 520Hz touch sampling rate, an incremental upgrade over the RedMagic 7 series' 500Hz touch sampling rate. I was pleased with the haptic feedback provided by the triggers as well.
In terms of raw hard specs, the RedMagic 8 pro is a mean beast on steroids. You can easily pit it against the likes of the Samsung Galaxy S23 series on paper. From the newest Bluetooth and Wi-Fi chips to the most premium Qualcomm chipset, this phone has it all. RedMagic equipped the 8 Pro for Armageddon with the Snapdragon 8 Gen 2 and a secondary chipset dedicated to gaming.
Software and performance
Now I won't lie, the software was horrible right out of the gate. Since RedMagic sent out the samples before launch, the bug-ridden REDMAGIC OS 6 was excusable at first. Following the international release, nubia/ZTE rolled out a couple of fixes and ironed out many of the little problems such as apps crashing or randomly refusing to work.
Even though things got much smoother following the release, the custom skin based on Android 13 still needs a lot of help. The software is riddled with poor translations that make it difficult to understand and use the UI. This includes system notifications and settings for things like Bluetooth and SIM settings.
There are other kinks that haven't been dealt with entirely. For instance, swiping backward on the system settings either takes you back or closes the app entirely. You just never know what's going to happen. I would be excited if it were a date, but it's not fun when your premium Android phone is keeping you on your toes, wondering what happens next.
When I reviewed the RedMagic 7 last year, I really thought that we were finally over this, but it seems like the past is here to haunt us yet again. Sigh. Honestly, I think RedMagic should take a cue from ZTE and relaunch the entire OS in a lighter, cleaner form that's much closer to stock Android. Better yet, the brand should learn from ASUS and go for the stock version altogether.
Glitches aside, REDMAGIC OS is extremely clunky overall. I am not a huge fan of the nubia launcher and prefer third-party options on RedMagic phones. The animations don't fully take advantage of the hardware, the logos appear very garish, and even the default system sounds are horrid. Still, the treasure trove of unique features in the phone set it apart from the rest. Things like Screen Split and Entertainment Toolbox make multitasking incredibly fun.
A lot has changed with the RedMagic 8 Pro, including the Game Space gaming interface which has been given a facelift for REDMAGIC OS 6. Most of the changes are purely aesthetic. Once you slide the gaming button the phone enters the Game Space and you can launch and see all your games there. While the UI might not be the best, the gaming features built into this phone are truly impressive.
Image 1 of 7
From screen recording to overclocking your RedMagic phone's CPU, the Game Space and its in-game overlay bring extreme levels of customization to your fingertips. The little tray of shortcuts sits on top of your game and you can use it to create custom GPU and CPU settings for every individual game. You can download and install a host of plugins for your game in-game or from the Game Space hub.
There's so much that can be achieved with the RedMagic 8 Pro. If you want to cast your live gameplay to your laptop, computer, or smart TV, REDMAGIC Studio makes this possible. Then there's the screen recording feature, comprehensive settings and various controls for the display and audio, and adjustable options for the triggers.
You can customize your crosshair and adjust the touch sensitivity of the display as well as the triggers. The Game Space overlay lets you launch apps, change the brightness and volume levels, take screenshots, and respond to and initiate calls and texts. There's a lot to play around with!
The combination of the powerful internals and memory specs along with the fine-tuned gaming software make this one of the most capable Android phones in existence. The display is sublime and the speakers are glorious. It's the perfect setup with the perfect hardware under the hood.
No matter how processor-heavy an app is, the RedMagic 8 Pro doesn't stutter. The performance is as smooth as you would expect from any decent RedMagic gaming phone. This is why mobile gamers keep coming back for more, despite the bugs and user-unfriendly software.
It would have helped nubia/ZTE's case if users knew exactly how many years of updates are guaranteed for their phones. We have never heard so much as a peep from the brand about extended software support. This makes one averse to purchasing a RedMagic phone. Who wants to be stuck with the same version of Android that the phone came with forever? It just doesn't make sense.
Update: RedMagic has released the following statement regarding software updates on the RedMagic 8 Pro, promising one major OS upgrade for the device:
"The first half year (following the release date) is updated once every two months. After half a year, it is updated every three months. The maintenance period is around 1.5 years to two years. So generally, each generation of products will have a major update."
Cameras
Although the main camera setup consists of three lenses, I'm going to disregard the third 2MP macro lens as it's pretty useless. We're going to focus on the primary 50MP wide-angle camera and its secondary 8MP ultrawide lens. Gaming phones have always been notoriously crappy at photography, but things are starting to change for the better.
The RedMagic 8 Pro is no Pixel 7 Pro, but it does a fine job of capturing nice shots in the daytime. Take a look at these samples captured by the phone in optimal lighting conditions. They retain an impressive level of detail and balance the colors well, even though my unsteady hand caused some of them to be a little blurry. Considering nubia's track record, I was pleasantly surprised by the results.
Image 1 of 9
Although I haven't included video footage here, the RedMagic 8 pro does just as well while capturing videos in bright daylight. While video footage is not as stable as I would have liked, it's still very high quality. You can shoot videos in 8K at 30fps, 4K at 60fps or 30fps, and 1080p at up to 240fps.
Night photography isn't the RedMagic 8 Pro's strongest suit. The phone tends to over-sharpen the images and they look just a tad too contrasty and noisy for my liking. You be the judge, based on these samples.
Image 1 of 3
The trickiest camera of the bunch is undoubtedly the 16MP selfie snapper located under the display of the RedMagic 8 Pro. This is the very same second-gen UDC camera found on the ZTE Axon 40 Ultra from late 2022.
See, under-display cameras are difficult to execute perfectly. Even Samsung hasn't mastered the craft just yet. Essentially, a UDC is covered in a layer of pixels that allow the front camera to "peek" through in order to snap a photo. nubia/ZTE did a great job with its second generation of UDCs, but the technology isn't quite there yet.
Just look at this picture captured with the RedMagic 8 Pro's front camera. It's an overprocessed, oversaturated mess. The skin tone is completely off, though the clarity is decent.
In conclusion, the front camera ranges between "just alright" and "somewhat garbage" depending on the angle and lighting. It's definitely going to be a while before UDCs catch on. Until the technology achieves a much higher level of refinement, we probably won't see it enter the mainstream.
Battery and charging
The RedMagic 8 Pro comes with a gigantic 6,000mAh cell. Simply put, it is the gift that keeps on giving. You can use the beastly gaming phone for three days straight without the need to charge, albeit with light gaming.
Should you ramp it up to moderate levels of gaming, or even heavy, the ZTE phone's generous battery easily lasts for two days. I went to town on the phone with heavy usage recently, with comms like mobile data and Bluetooth used regularly as well as gaming sessions. The RedMagic 8 Pro didn't need to be charged until late at night on the second day.
And if you're ever in a pinch, recharging the RedMagic device is incredibly fast and easy. The phone supports 65W super fast charging via USB-C. Unlike brands like Samsung and Google, nubia still includes a Type-C brick in the box along with a C-to-C cable. It's not any other 30W or 45W brick either. You actually get a 65W USB-C charger in the box.
Plug the Redmagic 8 Pro into the 65W charger and it goes from flat dead to a full 100% battery level in about 43 mins. Although the device gets a little hot in the process, that is quickly fixed with the built-in fan inside the gaming phone.
Competition
There's no shortage of beefed-up smartphones on the market. The RedMagic 8 Pro has the top-of-the-line Snapdragon 8 Gen 2 chipset, but it isn't the ultimate Android phone available by a long shot.
Qualcomm created a specially modified version of the same SoC for the Samsung Galaxy S23 series. The S23 Ultra is undoubtedly the industry standard at the moment, setting the bar very, very high for everyone else. Not only does it perform unerringly, but it also has the best cameras that money can buy on a phone and a premium design with an IP68 waterproof rating. The S23 Ultra obliterates every other phone if you look at the performance benchmarks below.
Another monstrous foe is the Xiaomi 13 Pro. Don't be fooled by its elegant business-like attire, the Xiaomi 13 Pro is a wolf in sheep's clothing. It's nearly as powerful as the S23 Ultra and the RedMagic 8 Pro but it costs less than both devices. Even though it doesn't have all the latest hardware under the hood, it performs unbelievably well and captures some stunning photos.
Swipe to scroll horizontally
| Category | RedMagic 8 Pro | Samsung Galaxy S23 Ultra | Xiaomi 13 Pro |
| --- | --- | --- | --- |
| CrossMark (Overall) | 1000 | 1295 | 1205 |
| Productivity | 955 | 1185 | 1031 |
| Creativity | 970 | 1411 | 1381 |
| Responsiveness | 1254 | 1310 | 1278 |
| Geekbench 5.1 (single-core) | 1479 | 1536 | 1475 |
| Geekbench 5.1 (multi-core) | 5157 | 4735 | 4932 |
| 3DMark Wild Life Extreme (score) | 3707 | 3488 | 2985 |
| 3DMark Wild Life Extreme (FPS) | 22.2 | 20.9 | 17.9 |
Should you buy it?
You should buy it if...
You want a bright AMOLED without any cutout
You don't care as much about cameras
You need built-in gaming triggers
You want a comprehensive set of gaming features and customizability
You're looking for a premium gaming phone with the latest internals
Your budget is below $1000 to $900
You prioritize having a headphone jack
You need something with a 2-day battery life
You shouldn't buy it if...
You use a CDMA carrier in the U.S.
You want regular software updates for more than one year
You want a waterproof gaming phone
You love taking photos
You don't like operating systems that feel heavy or clunky
The reinvented new RedMagic 8 Pro doesn't get everything right, but you still get good value for money. If you need a gaming phone that will not be your primary device, the 8 Pro is a good phone to consider. However, the biggest factor holding me back from openly recommending it is the software support.
An expensive purchase like a smartphone should last you a good few years before going obsolete, especially if you spend so much money on it. ZTE doesn't even say exactly how many platform updates are slated for its phone or until what year are they supported. Why should you take a risk like that when there are so many amazing flagship Android phones out there that are just as capable, or even more powerful, than the RedMagic 8 Pro?
It's really hard to sum it up in a few short words because the 8 Pro has some really cool features and a very unique design. It's like watching your teenage child mature and grow into a budding young adult. I want to clap RedMagic on the back and say "Well done kid, you did good," but the brand has to take note and change a lot for the next model to be even better.
Rebuilt from the ground up
The RedMagic 8 Pro is an insanely powerful phone with ultrasonic triggers and a fantastic cooling system. It is perfect for gaming and entertainment, but the software needs work for it to be eligible as a proper daily driver.
Review changelog
This review was originally published on March 2, 2023. It was last updated on March 5, 2023, with the following changes:
Added more details about software updates in the "Software and performance" section.
Updated information about carrier support in the U.S. specifically in the cons list.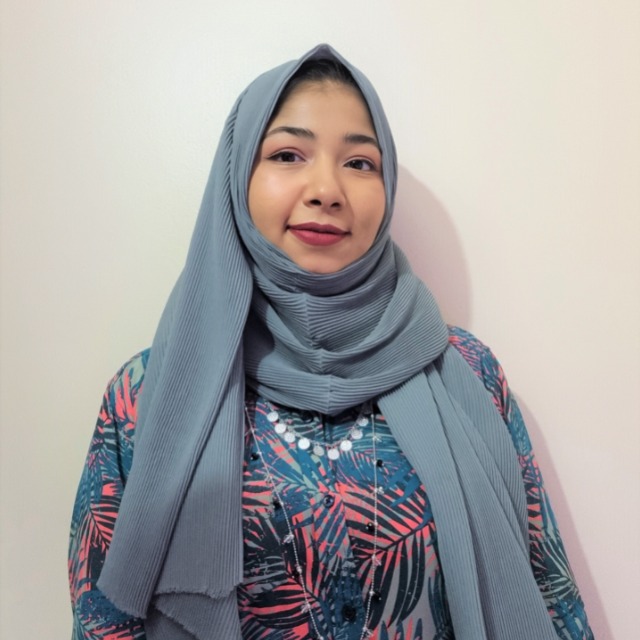 Editor — Accessories, speakers, and tablets
Namerah enjoys geeking out over accessories, gadgets, and all sorts of smart tech. She spends her time guzzling coffee, writing, casual gaming, and cuddling with her furry best friends. Find her on Twitter @NamerahS.