Google Pixel Flip: Leaks, rumors, and what we want to see
We have a Fold, but how about a Flip?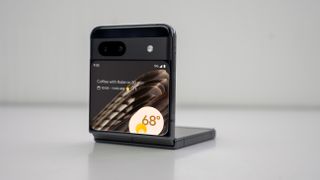 (Image credit: Android Central)
Foldables are all the rage in 2023, with companies like Google launching their first and others like Motorola introducing very impressive follow-ups that could give even Samsung a run for its money. And while large book-style foldables like the Pixel Fold are definitely cool, it's the flip-style ones that are really moving units.
That's why when Google launched the Pixel Fold this year, it left some Pixel fans longing for a clamshell foldable alternative from the company. After all, a Google Pixel Flip would make sense if Google really wants to sell more units while easing consumers into the idea and working the nostalgia angle.
That said, a Pixel Flip isn't completely off the table, and Google may have one in development. So what do we know about this elusive Pixel Flip, and could it be worth the wait?
Google Pixel Flip: Price and availability
Admittedly, there haven't been many rumors about the Pixel Flip. However, a source told Android Authority about Google's alleged smartphone roadmap for the next several years and that we might expect a possible Pixel Flip launch sometime in 2025. That means we have a couple of generations of Pixel Folds before Google gives us a cheaper option.
According to the publication, this could launch in the fall of that year, alongside a few other non-folding models and potentially a successor to the Pixel Fold. This could mean Google may shift its foldable launch window to fall as opposed to summer, which is when the first Fold launched.
By this time, it would hopefully make financial sense for Google to launch a Pixel Flip. When asked why the company didn't launch one alongside the Pixel Fold, a spokesperson told Android Central, "The technology to develop foldables comes with a notable cost - and we have not hit our long-term price targets yet."
As for cost, it's unclear how Google would price the Pixel Flip. Given the Pixel Fold costs as much as the Galaxy Z Fold 5, it's safe to assume Google would price it on the higher end, possibly $999. That would match other high-end clamshell foldables sold today, like the Galaxy Z Flip 5.
Google Pixel Flip: Design
Google has stuck to a similar design for its Pixel smartphones for a couple of generations now and is rumored to retain this design language with the Pixel 8 series. It's not clear how much that will change in the next couple of years, but for now, our speculations are purely based on the current Pixel design and a mix of recent clamshell foldables.
That would mean a glossy pack panel with a large cover screen similar to the Motorola Razr Plus. Google could place a camera visor above or below the cover screen, although it could go with the standard Pixel design (shown at the top of the article) or the Pixel Fold design for the cameras (above). It probably won't be as boxy as the Z Flip series since Google tends to go for more curved designs.
Caseology, which makes some of the best Pixel Fold cases, also has a mockup of the Pixel Flip, which shows a Fold-like camera housing and a smaller bar-like cover screen. This could be a unique take, although it would feel limited compared to the ongoing trend we're seeing with this foldable style.
Other design flourishes could include multiple color options, a taller aspect ratio, and a side-mounted fingerprint sensor. The hinge for the display would likely be similar to the one used on the Pixel Fold, or at least some upgraded form of it. We also expect some form of water resistance.
Google Pixel Flip: Specs
Assuming Google sticks with its Tensor line of chips, the Pixel Flip will likely run on some future version, probably a Tensor G5 of some sort. This would probably provide the Pixel Flip with comparable performance to other clamshell foldables in the market at the time, although it may not match up to Qualcomm's offerings if history is anything to go by.
For now, we can expect 8GB of RAM, up to 512GB of storage, and a primary FHD+ OLED display with a refresh rate of 120Hz. The cover screen will probably have a lower refresh rate, which could depend on how big Google wants to go.
Batteries are tricky with clamshell foldables since OEMs have to stick two batteries into the phones. Unfortunately, battery life isn't typically phenomenal on these devices, which doesn't bode well for consumers hoping for a long-lasting Pixel Flip.
Google also doesn't push the envelope when it comes to charging, so we can probably expect similar speeds to the Galaxy Z Flip series.
Google Pixel Flip: Cameras
If there's one thing that's pretty consistent about Pixel smartphones, it's that they have phenomenal cameras. Even if the hardware isn't great, Google's computational photography more than makes up for it, although the same can't be said for video on Pixels.
Good photography isn't something clamshell foldables are known for, and companies often settle for dual-camera setups with decent image quality at best. A Pixel Flip could flip the script on that narrative since it would have the full power of Tensor behind it. And even if Google sticks with a dual camera setup, it could utilize its Super Res Zoom to enhance zoomed-in shots and make up for the lack of a telephoto camera.
Google Pixel Flip: What we want to see
So far, we've gone over some of the possibilities when it comes to a potential Google Pixel Flip. It's not confirmed to be in the works, but Google would be silly to not consider it. That said, if Google does launch a Pixel Flip, here are some of the things we would love to see:
A smarter cover screen
Google has a good thing going with the At a Glance widget on its Pixel phones, and the company could take that even further if it offered a Pixel Flip. Cover screens are great for glanceable information and quick interactions, and Google could really take advantage of this by really leaning into At a Glance.
But beyond that, we would hope Google takes a page from Motorola's book and just lets us use apps on the cover screen out of the box. No jumping through hoops like on the Galaxy Z Flip 5.
Dust resistance
Right now, dust resistance is a rarity on foldable phones, but Motorola seems to have managed to get it on the Razr Plus. Google already has the water resistance thing down with the Pixel Fold, but hopefully, it can take it a step further with dust resistance, too. Samsung said this was something it was working on for its foldables, so perhaps Google can get some pointers.
Better cameras
Yes, Google has great camera software that usually does the brunt of the work, but Google has a chance to really get ahead of the competition by focusing on camera quality. After all, flip-style foldables are marketed toward the type of consumers who like to post on TikTok since they allow users to capture photos and videos of themselves without a tripod. However, none of that matters if the camera doesn't capture good photos or video.
Do something about Tensor
Google's Tensor chip is an okay chip, but it just doesn't compare to Qualcomm's flagship chipsets on competing phones. Performance is lacking, and users complain about thermal management, battery drain, and the modem. Let's face it, Tensor could be a lot better, and Google needs to figure something out if it wants to sell its foldables.
With the Pixel Flip allegedly years away, hopefully, this will give Google enough time to get its act together and give us a Tensor chip that we will love. That said, we won't hold our breath.
Get the Android Central Newsletter
Instant access to breaking news, the hottest reviews, great deals and helpful tips.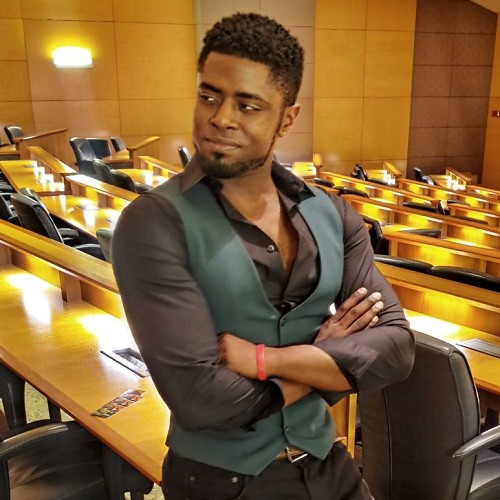 Derrek is a long-time Nokia and LG fanboy who loves astronomy, videography, and sci-fi movies. When he's not working, he's most likely working out or smoldering at the camera.