Google Pixel 8 Pro vs Samsung Galaxy S23 Ultra
Google Pixel or Samsung Galaxy, which should you choose?
The best Pixel yet
The Google Pixel 8 Pro is Google's most powerful, feature-rich phone yet. With an ultra-big, ultra-bright screen, more powerful processor, Google AI technology used throughout, amazing cameras, and useful photo editing features, there's really nothing more you could ask for from a premium phone.
For
Stunning, big and bright screen
Cool new temperature sensor feature
Powerful cameras with new editing features
More powerful processor with Google AI
Against
Expensive
No expandable storage
A powerful Galaxy device
When it comes to the Samsung Galaxy line, the Samsung Galaxy S23 Ultra is the most powerful, premium option you can get. While it doesn't have some of the neat added features that you'll find in the Google Pixel 8 Pro, it's a solid premium phone with impressive features. With the inclusion of the S Pen, it's unmatched for productivity as well.
For
Even bigger screen
S Pen comes included
Amazing gaming performance
Incredible cameras
Against
Expensive
No expandable storage
Limited photo editing features
So, you want to get a new Android phone, but you're having trouble deciding. Do you go with Samsung Galaxy or Google Pixel, two of the top brands in this space? The Samsung Galaxy S23 Ultra vs. Google Pixel 8 Pro is a pretty fair fight between the most premium phones in each brand's respective current line-up. How do they compare? Let's take a look.
Google Pixel 8 Pro vs. Samsung Galaxy S23 Ultra: Start with the basics
Why you can trust Android Central Our expert reviewers spend hours testing and comparing products and services so you can choose the best for you. Find out more about how we test.
Before getting into the processors, features, and cameras, let's look at the basics, including the aesthetics, storage, battery, and more.
The Google Pixel 8 Pro comes in the usual Google color options of Porcelain, Bay, and Obsidian. It has a massive 6.7-inch Super Actua LTPO OLED display that boasts a 1,344 x 2,992 resolution. It offers 1,600 nits brightness with a peak of 2,400 nits, so this is a bright, beautiful screen. The edgeless screen is made of scratch-and fingerprint-resistant Corning Gorilla Glass Victus.
There's also an adaptive refresh rate from 1-120Hz, so it will be able to keep up with all your activities, from web surfing to video streaming, gaming, multitasking, and more.
Measuring 6.4 x 3 x 0.3 inches in size, the phone comes in 128GB, 256GB, 512GB, or 1TB capacities, but this is not expandable: there's no memory card slot. Thus, you're best to go with the largest storage option. Note that it does come with six months of Google One Premium with 2TB of storage, however, so you can rely on that if you need more (and update for a fee if needed beyond the half-year).
Loaded with Android 14 out of the box, you'll get up to seven years of OS and security updates, which is a huge bonus for those who are looking for a phone they can hang onto for years to come. This also means you can confidently hand it down to a relative, friend, or child if you decide to upgrade in a few years, and it will still be "current." This also means it will retain good resale value. In addition to the Google One storage, it also comes with six months of Fitbit Premium for both new and returning customers, which you can use alongside a Fitbit smartwatch or the new Google Pixel Watch 2 (as well as the original Google Pixel Watch) and three months of YouTube Premium for new subscribers.
The 5,500 mAh battery lasts for more than a full day, and you can extend this to up to 72 hours with the Extreme Battery Saver mode. It also supports fast wireless charging and Battery Share for using the phone to recharge other devices, like your Pixel Buds.
You'll get features like fingerprint and face unlock as well as an IP68 water-resistant rating with the new Google Pixel 8 Pro, along with stereo speakers, three mics with noise suppression, and support for spatial audio. There's no headphone jack.
The Samsung Galaxy S23 Ultra, meanwhile, which is the top-line model in the current Samsung Galaxy line-up, comes in green, Phantom black, Lavender, and Cream, as well as Samsung exclusive colors Graphite, Sky blue, red, and Lime.
The screen is even larger at 6.8 inches, and it's a Dynamic AMOLED 2x Infinity-O QHD+ edgeless screen that maxes out at 1,750 nits peak brightness, less than the Pixel 8 Pro. However, it also boasts higher resolution and Vision Booster, a feature Android Central's Nicholas Sutrich points out that he loves in his review. He says it provides the "best clarity any mobile phone will deliver."
The screen is made of Corning Gorilla Glass Victus 2 on both the front and the back, complemented by the aluminum frame. You'll also get an adaptive refresh rate that goes up to 120Hz, so this phone will keep up just as well with your demanding daily tasks.
At 6.43 x 3.07 x 0.35 inches in size, the Samsung Galaxy S23 Ultra is both larger in dimensions as well as heavier. But it's not that much larger, so you're getting a slightly larger screen without any bulk. Storage capacities include 256GB, 512GB, and 1TB. There's no smaller 128GB option, but it's always recommended to get more than you think you'll need anyway. As with the Google Pixel 8 Pro, there's no option to expand storage further beyond using a cloud storage service.
This phone comes with Android 13 and Samsung's One UI 5.1 overlayed for greater personalization in the look and feel of the screen and user interface. It supports up to four major Android OS updates and five years of security updates. This isn't quite as generous as Google's plan, but you'll still be able to use the phone for a long time, and it will retain decent resale value once you're ready for something new.
Along with fingerprint unlock, you also get stereo speakers tuned by AKG. Like with the Google Pixel 8 Pro, there's no headphone jack. The battery is slightly smaller but does support wireless charging as well as reverse wireless charging for using it to recharge other compatible Galaxy devices. Sutrich found battery life to be favorable.
Google Pixel 8 Pro vs. Samsung Galaxy S23 Ultra: Comparing specs
Head-to-head, how do these two phones compare when it comes to their bare bones specs?
Swipe to scroll horizontally
| Header Cell - Column 0 | Google Pixel 8 Pro | Samsung Galaxy S23 Ultra |
| --- | --- | --- |
| OS | Android 14 | Android 13, Samsung One UI 5.1 |
| Colors | Obsidian, Porcelain, Bay | Phantom Black, Green, Cream, Lavender, Graphite, Sky Blue, Lime, Red |
| Screen Size | 6.7 inches | 6.8 inches |
| Screen Resolution | 1,344 x 2,992 | 1,440 x 3,088 |
| Screen Type | LTPO OLED | Dynamic AMOLED 2X |
| Refresh Rate | 120Hz | 120Hz |
| Processor | Google Tensor G3 | Snapdragon 8 Gen 2 |
| RAM | 12GB | 8GB, 12GB |
| Storage | 128GB, 256GB, 512GB, 1TB | 256GB, 512GB, 1TB |
| Camera | 50MP main, 48MP ultra-wide, 48MP telephoto, 10.5MP ultra-wide front | 200MP main, 12MP ultra-wide, 10MP periscope telephoto, 10MP telephoto, 12MP front |
| Speakers | Stereo Speakers, Spatial Audio | Stereo Speakers (tuned by AKG), Spatial Audio |
| Battery | 5,050mAh | 5,000mAh |
| Wireless Charging | Yes | Yes |
| Bluetooth | 5.3 | 5.3 |
| Water Resistant | IP68 | IP68 |
| Cellular | 5G | 5G |
| Size | 6.4 x 3.01 x 0.35 inches | 6.43 x 3.07 x .035 inches |
| Weight | 213 grams | 234 grams |
Google Pixel 8 Pro vs. Samsung Galaxy S23 Ultra: Power, processing, and more
Now it's time to look at how these phones compare in terms of their processing power and other pertinent features (we'll delve into the cameras next).
The Google Pixel 8 Pro is powered by the new Google Tensor G3 with Google AI, which makes some of the new photo and video features possible along with additional smarts to help you along with your day. It's also naturally ultra-fast and efficient to keep up with your daily tasks. This is combined with 12GB RAM out of the gate, no matter which storage option you choose.
Other notable features include Call Screen, which helps you screen spam calls and filter them out while letting you know who is calling and why for other incoming calls. Call Screen silently answers calls from unknown numbers using a natural-sounding voice to engage the caller, so you don't have to deal with them or the constant ringing.
You can also leverage Live Translate to connect in more languages. Google Assistant has been improved so you can use it to do things like summarize, read aloud, and translate web pages, as well as compose messages more quickly using just your voice. You can also use apps like Google Wallet.
Other upgrades include immersive viewing in Maps, useful prompts in Gmail, and a variety of apps from which to choose that work with Google AI. There are security features, too, like crisis alerts, a Titan M2 chip, and a built-in VPN by Google One. The car crash detection feature can determine if you have been in a crash and contact emergency services on your behalf, sending your location as well.
The really cool new feature with the Google Pixel 8 Pro, however, is a temperature sensor that can advise you of the temperature of a nearby object. This might be a pan on the stove you're heating up to cook dinner or melt chocolate to the exact temperature, a beverage you want to decide if it's cold enough, or your baby's milk bottle in the middle of the night. Google has submitted an application to the FDA to potentially use the phone to take your own temperature and save the data in the Fitbit app.
Powered by a Snapdragon 8 Gen 2 processor, the Samsung Galaxy S23 Ultra comes with either 8GB RAM or 12GB RAM. If you opt for the 8GB option, only available with the 256GB capacity, you may notice the difference when multitasking and doing bandwidth-intensive activities. But Sutrich says the performance of this phone, along with its generous battery life, were his favorite features. Even though this phone isn't one designed specifically for gamers, it works beautifully as a device for gaming, never overheating and always keeping up with the on-screen action.
A benefit of the Samsung Galaxy S23 Ultra is that you can sync it to a PC for a seamless 2-in-1 experience via Samsung DeX (and Samsung Wireless DeX), being able to do things like drag and drop files.
The major differentiator here, however, is the inclusion of the S Pen, which neatly stores in a dedicated slot in the phone. You can take notes on the phone and easily convert your handwriting to text and even use the S Pen as a remote camera shutter. Sutrich says because the edges of the phone aren't as curved as with the previous generation phone, it's easier to write closer to the side with the S Pen.
The Samsung Galaxy S23 Ultra uses the Samsung Bixby voice assistant and includes features like Samsung Pay. A feature called Bixby Text Call works similarly to Google's Call Screen with the added benefit of being able to type a message reply and have Bixby read it back to you. However, Sutrich says the feature didn't always work for him, requiring a reboot at times when he found he was getting a lot of spam calls that weren't being filtered.
From a security standpoint, the phone comes with McAfee and other privacy and security features that are easily accessible in a new Security Dashboard.
Google Pixel 8 Pro vs. Samsung Galaxy S23 Ultra: It's all about the cameras
When it comes to the cameras, both phones boast impressive specs. But the Google Pixel 8 Pro has some especially impressive new features.
The Google Pixel 8 Pro comes with a 50MP main camera, which is not as massive a sensor as with the Samsung Galaxy S23 Ultra. But it also has a 48MP telephoto camera, marking the best zoom to date in a Google Pixel phone, as well as a 48MP ultra-wide camera with improved Macro Focus. For selfies, the front camera is a decent 10.5MP. You also get features like Super Res Zoom found in previous generation Google Pixel devices, which allows you to zoom up to 30x without losing detail, focus, and clarity.
This pro-level Pixel phone now also includes professional controls via advanced camera settings for things like shutter speed and ISO. For those who take their mobile photography seriously, this will be a huge bonus. There's also Night Sight as well as astrophotography for taking better low-light photos. Google AI technology helps reduce noise and boost quality in videos as well, no matter the lighting situation.
As with other Google Pixel phones, you get useful editing features with the Google Pixel 8 Pro. This includes Magic Editor, a feature that allows you to make custom edits to a photo, including studio-quality enhancements. Coming soon, you will be able to do things like improve lighting and background or even move a subject as well.
There's also Best Take, which will combine similar photos into one photo so everyone looks their best. This is an ideal feature if you take a lot of group photos or even photos of two or three people where one person is making a funny face in one while the other has their eyes closed in the second.
For videos, there's Audio Magic Eraser, which uses Google AI to reduce distracting sounds like cars zooming by or heavy winds in your videos. Later this year, a feature called Video Boost will leverage the Tensor G3 with data centers to help adjust color, lighting, stabilization, and graininess in videos to instantly improve them. This feature also enables Night Sight Video on Pixel for better low-light smartphone video quality overall.
Naturally, this phone also maintains photo editing features found in previous generation devices like Photo Unblur, Magic Eraser, Face Unblur, and, of course, Portrait mode, among others.
For the Samsung Galaxy S23 Ultra, you get a seriously impressive 200MP main wide-angle camera combined with a 12MP ultra-wide camera, 10MP periscope telephoto camera with 10x optical zoom, 10MP telephoto with 3x optical zoom, and a 12MP front "selfie" camera. These are more than decent specs, but for far-away telephoto shots, the Google Pixel 8 Pro is the better option.
Samsung offers access to the expert RAW mode at up to 50MP and features like the ability to take nine frames in multi-exposure mode and then see them layered together for a cool effect. There's also Nightography and astrophotography for taking better nighttime photos with reduced noise and scene optimizer to help perfect photos. Photo Remaster, meanwhile, helps remove shadows and reflections to help improve the look of your photos.
However, it's worth noting that Sutrich found the camera to be inconsistent with quality: sometimes, he would get "mind-blowing" photos, and other times, the photo looks like a 5-year-old took it. He also found that the raised camera lenses were "dust magnets," though it's more evident depending on which color you choose (he found green, for example, didn't look as bad.)
But Sutrich does opine that this phone excels with the front-facing camera, portrait mode, and macro photography. Given the Google Pixel 8 Pro's specs, it could very well rival this, especially given that Sutrich was equally impressed with the Pixel 7 Pro's camera performance.
Google Pixel 8 Pro vs. Samsung Galaxy S23 Ultra: Which should you buy?
Where do you go from here, and how can you possibly decide? When looking at the Google Pixel 8 Pro vs. Samsung Galaxy S23 Ultra, both have impressive specs. If you're looking for something that will help you take better photos and, more importantly, fix photos after you take them, the Google Pixel 8 Pro is the better option. If you take a lot of zoomed shots, you'll also get a better outcome thanks to the telephoto lens and features like Super Res Zoom.
Note that there's a lot of good to say about the Samsung Galaxy S23 Ultra cameras, too, but there was also a ton of great feedback on the Google Pixel 7 Pro cameras as well. So, if the Google Pixel 8 Pro is a step up in that department, the cameras might not be the deciding factor here to sway you towards the Samsung Galaxy S23 Ultra. You'll be pleasantly surprised with both.
For productivity above all else, you can't beat the inclusion of an S Pen with the Samsung Galaxy S23 Ultra. The many connectivity features through DeX and being able to use it alongside a desktop computer make it the better option as a work phone or for students who need something they can use to help with assignments and in-class note-taking. Given Sutrich's experience with gaming, this might be the better phone of choice if mobile gaming is your thing as well.
Overall, since the Google Pixel 8 Pro is newer, slightly cheaper, and supports more OS and security updates, you'll get more bang for your buck with that phone. If you want to explore other options in the same price range or cheaper, browse our list of the best Android phones to explore alternative phones from both these brands as well as others.
Photographer and multitasker's dream
With incredible cameras and photography features for both capturing how you want and editing after the fact, the Google Pixel 8 Pro will help you take the best photos and videos you have ever taken. With 12GB RAM out of the game and plenty of trial inclusions, from Fitbit Premium to Google One, this is a phone that's jam-packed with features for a reasonable price.
Still worth considering
The Samsung Galaxy S23 Ultra remains the most premium model in the line-up, and if you want to stay within or join the Galaxy ecosystem with the best money can buy, this is it. The cameras are fabulous, battery life wonderful, and the gaming experience is second-to-none for a phone that isn't designed actually specifically for gaming. With an S Pen in the package, too, this phone will be your daily companion in every way.
Sign up for Black Friday email alerts!
Get the hottest deals available in your inbox plus news, reviews, opinion, analysis and more from the Android Central team.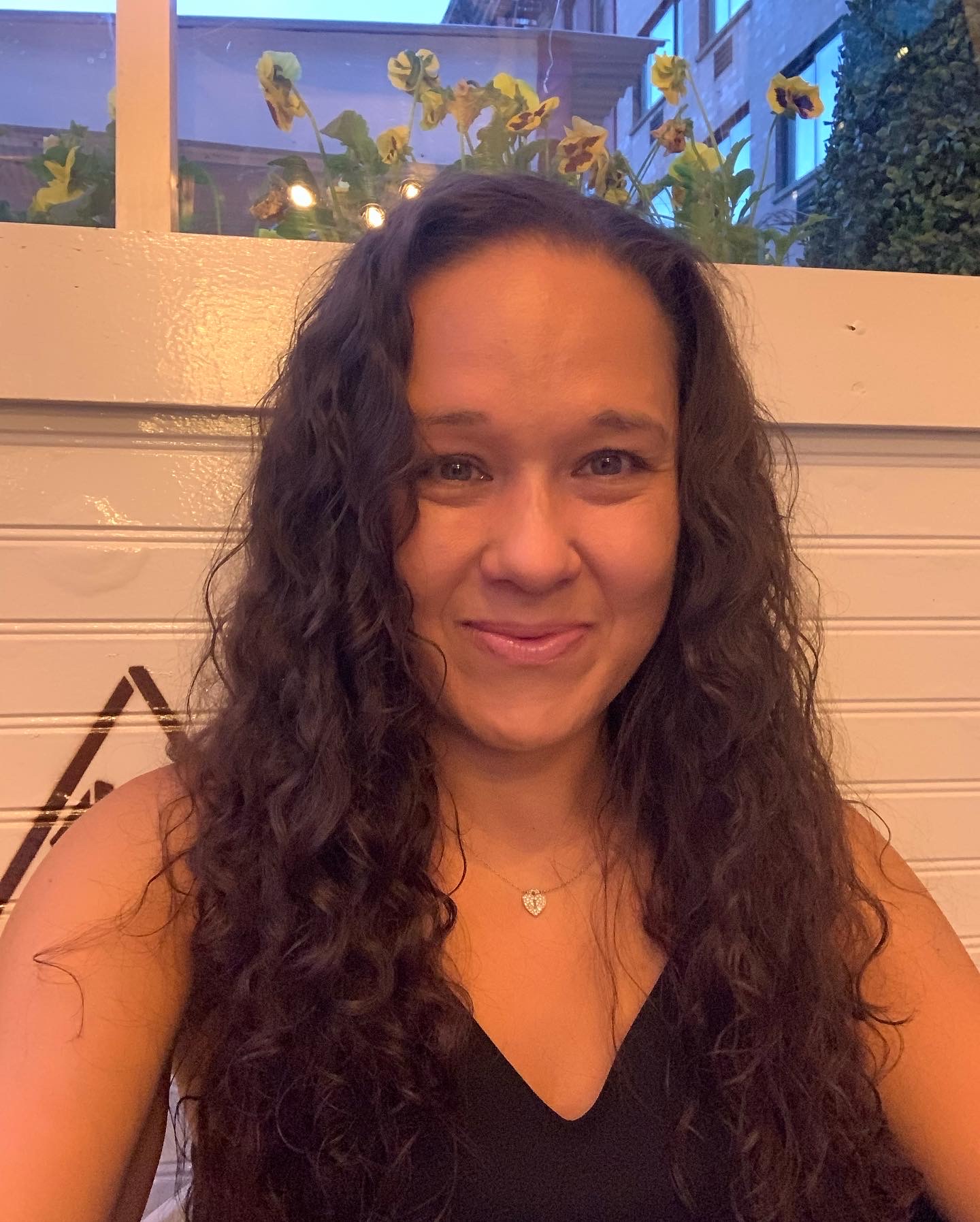 Christine Persaud has been writing about tech since long before the smartphone was even a "thing." When she isn't writing, she's working on her latest fitness program, binging a new TV series, tinkering with tech gadgets she's reviewing, or spending time with family and friends. A self-professed TV nerd, lover of red wine, and passionate home cook, she's immersed in tech in every facet of her life. Follow her at @christineTechCA.
I feel that it's far, far too early to state anything definitive about the Tensor 3. Only time, and REAL LIFE customer use will let us know if it's any good or not! All these articles touting this-or-that about the Pixel 8's is just fluffy click bate. When it gets into the average persons hands is when we'll know for sure!

Reply

Jesus, this website is unusable. As I scroll down , the article stops loading and I get a white screen. Sometimes a bit more loads but mostly not. Ads galore throughout the whole page, many of which struggle to load.
Windows Central is the same. Your content delivery mechanism is broken. Have had this issue loads with these sites.
Nothing to do with bandwidth ( on a 1Gbps fibre) and all other sites fine. Unless you are deliberately trying to screw up the experience for iPhone (13 pro) users!!?

Reply