Our favorite anti-slip car mats for your phone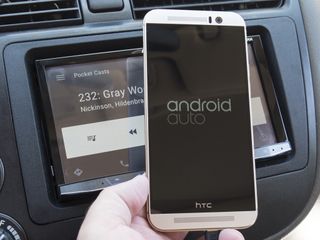 There's no arguing that car mounts are a sound investment for anyone who drives a lot and wants to keep an eye on their phone, but they have some drawbacks.
They can be tricky to install in the proper place for optimal operation, they can block some sight lines to the road, and not all car mounts can accommodate different-sized phones, making them hard to share between family members.
If you've encountered some of these problems with car mounts in the past, you should take a look at an alternative option. Maybe your problems will be solved with an anti-slip car mat.
What's an anti-slip car mat?
A small pad — usually made out of a gel — that you can put on your dash to hold small items in place by using minimal adhesive. It mostly uses the power of static electricity to hold things in place.
They can be installed on any dash, and you can slap your phone on them to keep it in place while you drive. Unlike a car mount, they won't block any vision through your windshield, meaning you can drive with the full confidence that you're as safe as possible.
Without further ado, here are some of our favorite anti-slip car mats for your phone.
SlipToGrip Cell Pad
For about $6, you can get two anti-slip car mats, so you have double the sticky space.
Each pad is 5 3/4 inches by 3 1/2 inches, and it comes with an alcohol swab to clean your dash before you install the mats, ensuring they stick to the dash properly.
Easy Life Care silicone pad
For people who need a larger mat, Easy Life Care offers a 7-inch by 5-inch silicone pad, meaning even the largest phones can hang on.
You can clean the pad use warm water without losing any of its adhesive power, which means you can keep the pad as clean as you keep your car.
Cautionary tales
If you look at the Amazon review for any of these car mats, you'll notice some horror stories that usually involve melted gel all over an angry customer's dash. It's probably best to avoid leaving a gel pad on your dash in hot sunlight for hours on end.
Needless to say, the reviews are pretty polarizing, and if you'd rather stick with a universal car mount, you can check out our top picks!
Do you have any personal experience with car mats?
Horror stories or enthusiastic praise I want to hear it all! Let me know if you've used a car mat before in the comments down below.
Get the Android Central Newsletter
Instant access to breaking news, the hottest reviews, great deals and helpful tips.