The OnePlus Nord N200 5G will only get one major Android update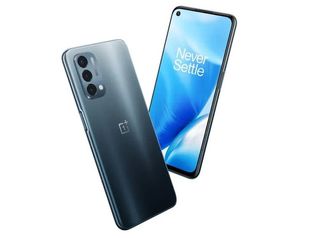 (Image credit: OnePlus)
What you need to know
Like its predecessor, the OnePlus Nord N200 will receive just one Android OS update.
It will also receive up to three years of security updates.
The phone ships with Android 11 out of the box.
The OnePlus Nord N200 5G, which was unveiled last week as the company's most affordable 5G phone yet, will receive just a single OS update — to Android 12. OnePlus confirmed to 9to5Google that it will also be rolling out "maintenance updates" to the budget phone for up to three years. Android Central reached out to OnePlus to confirm the details but did not get a comment back in time for publication.
OnePlus isn't the only manufacturer that doesn't take updates seriously for low-end devices. Motorola too promises just a single OS update for its budget phones, along with two years of security updates. Samsung and Google are currently the only companies that guarantee three major updates for their best cheap Android phones.
While Google's Pixel devices get three years of regular security updates, Samsung promises four years of security updates for its Android phones. If you care about updates, now is the best time to score deep discounts on Android phones from Samsung and Google.
Last year's Nord N10 and N100 were also promised just one major Android update. Both phones launched with Android 10 out of the box and are yet to be updated to Android 11. The flagship OnePlus 9 and 9 Pro are promised two major Android upgrades.
Although we don't expect OnePlus to announce any major changes to its update policy in the near future, the company did suggest last week that its merger with OPPO will enable it to deliver faster and more stable updates to users.
OnePlus Nord N10 5G
OnePlus Nord N10 5G is an affordable 5G phone with a 90Hz display, 64MP camera, and 30W fast charging. It also comes with dual stereo speakers and a 3.5mm headphone jack.
Get the Android Central Newsletter
Instant access to breaking news, the hottest reviews, great deals and helpful tips.
What a joke. This wasn't acceptable in 2010, it's certainly not acceptable in 2021. Just get a Galaxy A or Pixel.

Agree no person should have to give up os updates for a budget phone

Updates cost money and the price of cheap phones is critical. That's it, I'm afraid. People complain about the price of Pixels (and Sony midrangers) but don't factor in that long term support means that two or three years down the road engineers are still working on discontinued products.
Presumably manufacturers have considered charging for updates and discovered not enough people would pay for them to make it worthwhile.

If you can't support your devices make less devices. They are turning into the next moto, a new phone every other week and no support for the devices. At least with samsung they support even their low/mid range devices.

I'd take the point if it wasn't for the fact Samsung, Google and others are managing to. Personally I'd expect exactly the same updates as top tier phones but 1 update isn't even industry standard.

This is why I'm cutting my losses with OnePlus, I'll be sticking to a Pixel from now on. What this article wrongly states is that Samsung guarantees 3 years of software updates, Samsung didn't explicitly guarantee 3 years of software updates, they said "up to 3 generations of OS updates" so mu S20 FE may not get a 3rd OS only the first 2 years are guaranteed for software updates not 3 while the 3rd and 4th 6
Year are just quarterly updates rather than monthly. It's only Google that guarantees 3 years software and security updates.

I'd see how things pan out with your OnePlus 7t. It's better at the top end. I'd still get a OnePlus 9 Pro.