Oculus Quest 2 vs. PSVR 2: Battle of the two best VR headsets
The reigning champ versus the up-and-comer.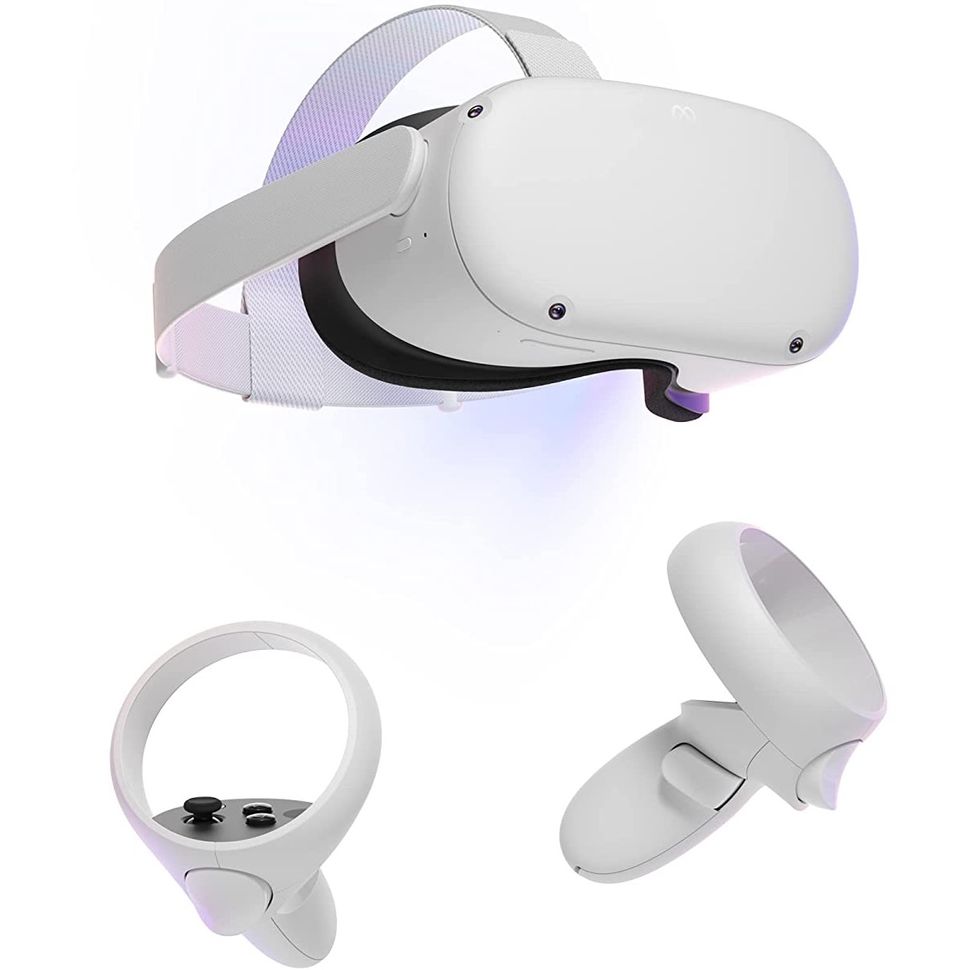 Wireless and budget-friendly
Meta has taken the gaming world by storm with the Quest 2, a powerful standalone VR headset that's quickly become the go-to VR console of choice for nearly 20 million gamers. It may not have the big-name IPs of the PlayStation brand, but many bespoke indie-built experiences have already made a name for themselves, and the system is both inexpensive and incredibly easy to use anywhere you want.
For
More affordable
Completely wireless immersion
No console or PC required
Huge gaming library
Regular updates and new features
Against
Mobile processor
LCD black levels are bad
You'll need to buy accessories
Top-tier tech — at a price
Sony aims to deliver the best VR experience by taking advantage of the PS5's power and well-known brand-name games. Cutting-edge specs and new consumer features like eye-tracking and headset haptics should allow Sony to make some mind-blowing experiences that aren't possible anywhere else. It's just a shame that it still needs a single cable to connect to a PS5.
For
PlayStation brand means big-name IPs
Gorgeous OLED display
Advanced haptics and triggers
Eye-tracking
110-degree field of view
Against
Wired
Needs a PS5 to work
More expensive than a PS5
The Quest 2 and PSVR 2 couldn't be any more different if they tried. Sure, they're both VR headsets and have plenty of overlapping features — like having four cameras on each headset that track the controllers and the player's location in the room — but their purposes are different.
The Meta Quest 2 is a standalone all-in-one package, which means it has to pack a mobile Snapdragon processor, RAM, storage, and battery into a lightweight design, while the PlayStation VR2 relies on the PS5 console in those areas except for a small MediaTek chip to process controller tracking. The tethered PSVR 2 can deliver more graphically powerful experiences, but the Quest 2 still offers immersive (if lower-res) games without any wires holding you back.
Meta has two huge advantages from the get-go with the Oculus Quest 2: price and ease of use. Meanwhile, the PSVR 2 is designed to create cutting-edge experiences — both visually and interactively — with Sony's unique blend of visual prowess in the PS5 and features that other consumer VR devices have never seen.
When weighing the Quest 2 vs. PSVR 2, which system is truly right for you? If you're in the market for a new VR system, we've got the answer for you.
Oculus Quest 2 vs PlayStation VR2: Which offers the best VR experience?
Why you can trust Android Central Our expert reviewers spend hours testing and comparing products and services so you can choose the best for you. Find out more about how we test.
The Quest 2 is designed for true freedom of movement. It doesn't need a PC or console to power the experience, so you can play it anywhere instead of being tethered by wires to your office or entertainment center. That makes it less of a disruption to use, compared to the PSVR 2 that makes you blindly stomp around the living room.
You can play SteamVR on Quest 2 wirelessly — which gives you access to an even larger library of games — but it's not a requirement. Frankly, most VR gamers can't afford a PC good enough to play VR games or don't want to bother with the extra steps, meaning they never experience titles with cutting-edge visuals and physics modeling like Half-Life: Alyx.
Keep in mind that games are stored on the headset, so you'll need to decide between the Quest 2 128GB or 256GB storage options; the latter brings the price closer to the PSVR 2 (not counting the console).
Sony aims to deliver the best VR experience by taking advantage of the PS5's power and well-known brand-name games. Cutting-edge specs and new consumer features like eye-tracking and headset haptics should allow Sony to make some mind-blowing experiences that aren't possible anywhere else.
In exchange for the extra power, you'll have to accept the 4m (14ft) wire, more than long enough for roomscale VR but likely to get underfoot if you're not careful. It'll drape against your chest or back depending on which way you face, which you'll get used to but does break the immersion a bit. Plus, as we already explained, you'll have to stick to your PS5 playspace, potentially annoying roommates or loved ones.
On the flip side, the PSVR 2 has an extremely comfortable halo strap with two points of adjustment for the best possible fit, plus a comfy silicone rubber cushion that'll be easy to clean. Because it has fewer components to pack into the headset, it's not nearly as front-heavy as standalone headsets like the Quest 2.
The Quest 2 has an adequate default strap, but most people end up buying one of the best Quest 2 head straps for better weight balance and comfort. The same principle applies to adding a new face cover, as the best Quest 2 face covers will help prevent lens fog, wick sweat away, and just feel much more comfortable than the funky foam pads that forced Meta to recall the older Quest 2s.
In terms of battery life, the Quest 2 will last you about 2-2.5 hours, but you can double that with the right Quest battery pack. The PSVR 2 has no headset battery restriction since it relies on the PS5, but the Sense controllers last about 3–4 hours before the built-in lithium batteries need a recharge. You'll either need two USB-C cables or the Sense Charging Station to keep them topped off between sessions.
So in practice, a Quest 2 augmented with a battery boost will last about the same amount of time as the wired PSVR 2 — it just costs extra and adds some headset weight. Plus, the Quest Touch controllers run on AA batteries and last literally months per charge, making them more convenient (unless you're out of batteries when they finally die).
The other issue is that the PSVR 2 has no built-in audio, so you have to buy your own like the Pulse 3D wireless headset. The Quest 2's built-in speakers don't deliver rich spatial audio, so we usually recommend buying compatible Quest 2 headphones, but you can do without and still have an immersive experience.
Oculus Quest 2 vs PSVR 2: Cost and performance
Swipe to scroll horizontally
| Header Cell - Column 0 | Quest 2 | PSVR 2 |
| --- | --- | --- |
| Display | LCD | OLED |
| Resolution | 1832x1920 per eye | 2000x2040 per eye |
| Refresh rate | 72–120 Hz | 90–120 Hz |
| Field of view | 90 degrees | 110 degrees |
| IPD adjustment | Manual with 3 presets | Manual (guided) |
| Sensors | Six-axis motion sensing system, IR Proximity sensor | Six-axis motion sensing system, IR Proximity sensor |
| Cameras | Four cameras for headset/controller tracking | Four cameras for headset/controller tracking, two IR cameras for eye tracking (integrated) |
| Audio | Integrated mic, headphone jack | Integrated mic, headphone jack |
| Connection | Detachable USB-C (for charging, PC VR connection) | Permanent USB-C |
| Controllers | Oculus Touch 3rd gen | PSVR 2 Sense controllers |
| Weight | 503 grams (excluding strap) | 560g (excluding cable) |
| Compatibility | Quest, PC VR | PS5 |
| Price | $399-$499 | $549 (+ $399-$499 for PS5) |
The Quest 2 uses a Snapdragon XR2 Gen 1 chip — a modified version of the Snapdragon 865 mobile chip — and has to strike a balance between delivering immersive graphics to two displays and not burning through battery life too quickly.
Because of this, the Quest 2's visuals are more on the level of a PlayStation 2 or — at best — early Xbox 360 games. And the LCD display doesn't always handle darker games well, with blacks appearing more gray.
Meanwhile, the PSVR 2 is powered by the PS5 itself, and its powerhouse processor delivers breathtaking graphics in games like Horizon Call of the Mountain and Resident Evil Village. It has an OLED display that's higher resolution, has a 20º-wider field of view (FoV), and has more appropriately dark blacks than the Quest 2 display.
In addition to that, Sony outfitted the PSVR 2 with a bevy of new features we have yet to see on other consumer VR headsets.
For example, eye-tracking will enable a more realistic social presence by letting you make actual eye contact with other players. Eye-tracking also doubles as a way to get better graphics out of the PS5 by enabling foveated rendering, a trick that only renders the center of your vision in the highest resolution. That means developers can pack better visuals in every game since most of the display will render at a lower resolution.
Plus, Sony programmed the eye tracking so it helps you set the proper interpupillary distance, while the Quest 2 leaves you to measure your eyes yourself. It'll ensure you don't use the wrong setting by mistake.
The PSVR 2 Sense controllers feature a brand new design and advanced haptic motors inside for realistic rumble, and the triggers are the same adaptive triggers found on the PS5's Dual Sense controller. That'll make grabbing virtual objects feel more real than ever. Additionally, the PSVR 2 headset has a haptic motor inside, letting you feel every punch and shot you take in a game.
The Quest 2 starts at $399 — the same starting price as a PS5 Digital Edition — or jumps up to $429 for the 256GB variant. Either option is standalone, meaning that's technically all you need. In practice, most Quest 2 owners end up spending another $100–$200 on accessories like straps, cases, batteries, and (ironically) a Link cable.
The PSVR 2, meanwhile, retails for $549. On the one hand, the headset is actually more play-ready than the Quest 2; the Sense Controller Charging Station is the only accessory you'll really need, though you may want some better headphones. On the other hand, you will need a PS5; while it's a lot easier to find than in the early days, not everyone will be able to find or afford one.
So your total PSVR 2 investment will be about $950-1,100, whereas you could spend anywhere from $400–$700 on a Quest 2 and accessories. Unless you don't count the PS5 you already own as part of the price, the Quest 2 is obviously the more affordable choice here.
One last note: most people will buy the 128GB Quest 2, which means you'll likely have to uninstall games to make space eventually. The PSVR 2 uses your PS5 storage, which means that you technically have about 667GB if you don't have any non-VR games installed on it. That's unlikely, but you can buy and install a PS5 SSD or plug an external hard drive into one of the rear USB ports (since the PSVR 2 claims the front port). Because of that, you're much less likely to run out of space with Sony's headset.
Oculus Quest 2 vs PS VR 2: The big names (and the big games)
Meta has a decently impressive collection of acquired Oculus Studios developing software for the Quest 2, owning IPs like Beat Saber, Supernatural, and Asgard's Wrath. The PSVR 2 has the might of PlayStation Studios behind it; most of these studios are focused on non-VR titles, but some exclusives like Gran Turismo 7 received (or will receive) VR modes.
Our best Quest 2 games list has a ridiculous number of excellent titles across every genre, as practically every VR developer has focused on the top-selling headset. And you can also see that the upcoming Quest 2 games list has dozens of promising titles, despite the fact that the Quest 3 is arriving in 2023.
When you look at the best PSVR 2 games, many of them originally launched on the Quest 2. Now, they've been augmented with better graphics and new features like eye tracking, but Quest owners may not see enough new content yet and wouldn't want to buy the same games twice.
You can check our upcoming PSVR 2 games list to see what kind of proper exclusives are in store for the console, as it steps out of the Quest's shadow.
A good example of how the two VR consoles compare for VR games is Resident Evil. We loved Resident Evil 4 VR on the Quest 2, which took the classic third-person PS2 game and added motion controls and a new first-person camera angle. But it definitely looks old, not using the HD graphics of later ports because of the limited chipset. On the PSVR 2, you'll eventually get the next-gen Resident Evil 4 Remake, since it'll get a free VR mode.
The Remake is objectively better, but the Quest port was still our favorite VR game of the year, and lets you freely spin to shoot zombies without worrying about wires. So which you like more comes down to personal preference!
Beyond the Quest 2 vs. PSVR 2 breakdown, we think it's great that VR developers are porting their games to both the wireless Quest 2 and the wired, graphically enhanced PSVR 2. It means whichever console you choose, you shouldn't miss out on great VR experiences.
Which should you buy? Or should you buy both?
For most people, the wireless freedom, ease of use, and low entry cost of the Quest 2 make it incredibly easy to recommend. It's the best way to experience VR, no matter what console you prefer or even if you are a PC gamer. You'll get an amazing library of games and content that work on the Quest 2 by itself, plus the ability to play PC VR games if you've got a VR-ready gaming PC.
Of course, Meta will release the Quest 3 in 2023, which will allegedly close the graphical gap with a more modern Snapdragon chipset. Plus, it will offer full-color passthrough for mixed-reality experiences and pancake lenses, both new features that the PSVR 2 skipped. So we're very curious to see how that stacks up.
As for the PSVR 2, we highly recommend it if you can afford it. Current Quest 2 owners have to decide if it's worth buying a second console just to enjoy better graphics and a few exclusives at the expense of a wired connection. But for new or returning VR gamers, the PSVR 2 may actually be the more accessible option with its more recognizable properties, a console that requires less modding, and graphics that won't feel as last-generation.
No wires, no mess
It's a totally wireless VR console, and it's much less expensive than the PS5. So see what all the fuss is about!
A new fighter has appeared
The PSVR 2 is designed for VR gamers that want excellent graphics without the headache of a PC VR setup.
Sign up for Black Friday email alerts!
Get the hottest deals available in your inbox plus news, reviews, opinion, analysis and more from the Android Central team.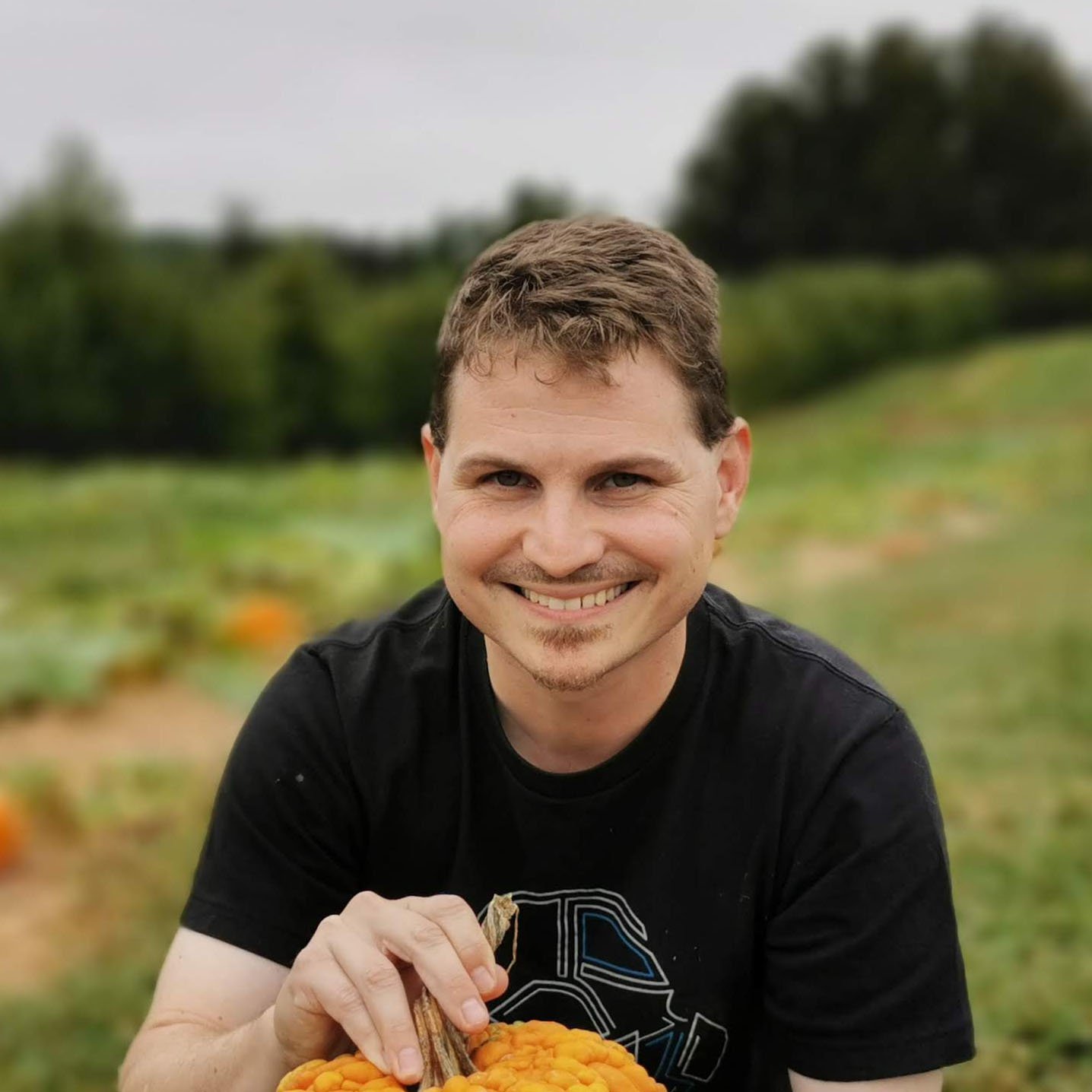 Senior Content Producer — Smartphones & VR
Nick started with DOS and NES and uses those fond memories of floppy disks and cartridges to fuel his opinions on modern tech. Whether it's VR, smart home gadgets, or something else that beeps and boops, he's been writing about it since 2011. Reach him on Twitter or Instagram @Gwanatu