New Android 5.1 build LMY47I factory images now available for the Nexus 5 and Nexus 6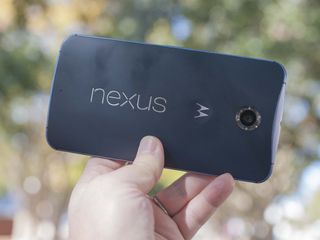 Coming roughly a week after the last updated build for the Nexus 6, the new factory image for the Nexus 5 and Nexus 6 clocks in at build number LMY47I.
While it's not clear what this new build brings, this makes the third Android 5.1 build released for the Nexus 6 in as many weeks, and the second for the Nexus 5. Chances are, today's update is a relatively minor one focusing on some bug fixes, much like the previous build released for the Nexus 6. If you'd like to get your hands on the update and start flashing it to your device, you can hit up the source link below to grab the factory image for yourself. Also be sure to check out our guide to manually updating your Nexus device from the link below.
How to manually update your Nexus
Source: Nexus Factory Images
Get the Android Central Newsletter
Instant access to breaking news, the hottest reviews, great deals and helpful tips.
How about the 1st 5.1 update for the Nexus 9? What the hell Google?

I've been wondering the same thing. I'm thinking it could be because of the nVidia Tegra K1... but who knows.

or... most likely... as you can see there're some rough edges being ironed out from 5.1 and Nexus 9, 10, 7, 7, 4 will get stuff is running smoother.

Just got word back from Google Nexus team... the update is imminent... so it's definitely coming soon.

You got "word back from Google Nexus team" how?

Imminent for Google could mean anytime in the next 6 months though...... 5.0 was imminent the day it was announced. Took more than a month before some devices saw it.

Good to hear, of course, it's a significantly different build, as you say it's a K1-Denver, which... Is a 64 bit chip!! So Lollipop, to get the most out of the chip, has to be 64 bit, as are some of the core apps, I hope. I await the second generation of 64 bit Android, with baited breath. Posted via the Android Central App

I have had the OTA 5.1 on my Nexus 10 for weeks now.

I'm glad you have. We're talking about the N9.

This is good to hear, my Nexus 5 has been a POS since I got the 5.1 update.

my n5 has been slower and a tad jerky. grrr

Let some people tell it on here nexus is suppose to be butter smooth stock android Posted via the Android Central App

Mine got smoother. Only issue was memory leak Posted via the Android Central App

It's so inconsistent. My Nexus 5 became faster and smoother with the 5.1 update.

MIne too. It was nearly flawless for the first couple days then the memory leak kicked in. As long as I restart it every few days my N5 works perfectly with 5.1 Lollipop. Could never say that about 5.0!

Mine has been a POS since the 5.0 update. I haven't been blessed by Google to have the 5.1 update pushed yet... But I honestly can't imagine this phone being any worse. Shame because I loved it on KitKat

I still have my nexus 5 on kitkat... I was hoping that this 5.1 would be good enough to make me wanna clean flash fresh finally.

So many different experiences, with Kit Kat on Nexus 4, I had trouble with sound, Bluetooth headset, video. Similar problems with Lollipop 64 bit, on Nexus 9, until bug fixes and factory reset. Recently installed Kit Kat, on a Samsung Note 2, even after factory reset, the keyboard was double spacing, so I've installed Google Keyboard, seems to be working. Fingers crossed for 5.1 on Nexus 9, second generation of 64 bit Android. Posted via the Android Central App

I miss Kit Kat.. Posted via Android Central App on The Nexus 5

Revert back to KitKat. I upgraded my nexus 6 to 5.1 and it became almost useless. I reverted back to 5.0.1 and I am happy now Posted via the awesome Nexus 6

I'm so mad at myself for buying a Samsung Note 4 again when it was released!! I fell for Samsung propoganda that they were going to do updates faster, should have got a nexus 6, so I could at least get updates. Still waiting for lollipop here in Canada!! Posted via the Android Central App

You buy a phone for updates? 99% of them are incremental. Bug fixes and what not.

Lollipop wasn't incremental.

That's why I said 99%. Lollipop was the 1%.

Which makes his comment relevant here and now, making your battle seem poorly picked.

Ahhhh here and now. Great advice sir

This is exactly the reason we buy nexus devices.

If you're using a carrier branded phone I hope you're not mad thinking that has something to do with Samsung. Posted via the Android Central App

I dont think that you should be too upset.....for all intent and purpose, outside of 5.0 nexus hasnt been updated either ......larry too bizzy counting billions and watching porn to take care of his customers LOL

I bought a Nexus 6. Biggest disappointment yet. The camera is inadequate (incapable of focusing on anything closer than 8 inches), for my usage the battery life is worse than the M8 it replaced, this phone runs hot(just like my m8 did) , the performance is pretty lame,(stutters, lags, visible screen redraws). I was considering the Note4 and the Nexus 6. I wound up choosing the Nexus because of the additional screen real-estate and the updates (I'm still waiting on 5.1 from T-mo). A couple of things I found nice are the screen size(I like this size a lot) and the wifi performance (this is the first mobile device that uses all the bandwidth my router is capable of) I would NOT buy this phone again probably never buy another Nexus unless they drop the price. I'm waiting for the Note 5, at least OEM fix most software problems Before they sell the device.

I totally disagree with you about OEM's. Also with nexus you aren't stuck with anyone or any OS. The bootloader is unlocked so you can run anything you dang well please... that is the point.

I'm still stuck on 5.0.1. For $700 I shouldn't have to side load and the phone should already be optimized right out of the box. For me, the point is getting a "good" device at "good" device prices. If it were cheaper I'd have less room to complain but compared to its competition this phone lags far (very far) behind in many areas.

I totally agree!! It should also dance, make coffee for me, console me when I am sad, and burn my body fat when I sleep with it under my pillow in the night. /s After all, all $700 phones are always optimized out of the box. And the nexus series was always meant for regular users and never meant for developers/ android tinkerers. Here's some serious advice, if you want a $700 phone that just works, get an iPhone.

Oooooo! Burn! You sure told me. Buy an iPhone, I've got to remember that one.
The Nexus is the equivalent of an iPhone for Android. Google controls the hardware and software. From my understanding, the on is built on this hardware. I'm not a developer, you could think of me as a tinkerer but in all honesty most of the problems I've got aren't going to be solved by an update.
Most updates are fixing problems (battery life, slow performance) that goes to show that it wasn't really good to go when it initially shipped. Having paid $600 for previous phones I haven't expirienced the issues I've had with this one. The m8 camera was supposed to be bad(it only had 4 megapixels) for my use it was completely adequate. This camera just stinks all around. On that same m8 any. "OK Google" was promptly greeted with the listening tone. This phone, not so much. When I used other OEM phones I didn't have as much of a need to run a ROM because everything worked as it should. After a week with the N6 I'm ROM shopping for the first time in YEARS, not shopping for new features shopping for basic reliable functionality.

I'd return the N6, that sounds like a defective unit. The camera on my N6 blows my flatmate's Note 4 out of the water, despite having lower overall pixels. I use mine for work-related macro photography all the time and haven't had trouble with extreme closeup focus.. Posted via the Android Central App

All these updates are starting to make me regret rooting my N6 :). Way too much work to flash an image every week Posted via a mystical object I found in a dark and scary forest

"Fastboot flash system" is work? 1st world problems...

Yeah, well it's not quite that simple. I assume he's referring to restoring apps and data, setting everything up again, etc, which is actually quite a bit of work. Also, the last time I used Wugfresh, The "restore to stock" option wouldn't work and i had to manually flash each file through command prompt. Not hard, but definitely annoying when there's a new stock image right after you update.

Wug's toolkit. One and done. :) Posted via the Android Central App on my DROID Turbo

Amen brother! WugFresh is an Android god! Posted via the Android Central App

What do you really need root for anyways? It isn't much more than a hassle these days. Posted via the Android Central App

Adaway is the only reason I need to root. And it's a very good reason.

per app dpi settings, I like the tablet version of chrome, gmail, and google calender way better

I have to say I don't bother rooting my phones anymore. Can't say I've missed much. The world kept turning. Plus I spend less time messing around with my phone. Genius.

Brilliant use of an incredibly old internet meme! :-D

I'm not the OP, but the only reason I root these days, is that I live outside the city limits of San Francisco, and thus about 40% of Google's own apps don't work properly unless I root and perform a blood ritual around a campfire.

That makes complete sense!

You can manually fastboot flash everything except the user image, that'll save on the setup. You only need to restore root afterward (and reinstall busybox if you use it). Posted via the Android Central App

Someone find me the OTA link if possible. Please and thank you. Posted via the Android Central App

All you have to do is manually extract and flash everything except userdata, recovery and cache and you can update without wiping from any 5.1 build.....

Or check the no-wipe checkbox in Nexus Root Toolkit.

Damn, didn't know that. Thanks man! Posted via the Android Central App

I'm somewhat doubtful that this is a relatively minor update as you suggest. They're not going release yet another build for a handful of tweaks or minor fixes - there would have to be a pretty good reason to publish a new version so soon after the last.

And nexus 7 2nd gen still waiting. Don't think it should be even called a nexus. Thought nexus would mean apple like fast updates. Posted via Android Central App using galaxy s4

And still no words about the Nexus 4. Is Google planning to dump support for this phone? Posted via my mighty Nexus 4 and soon the Almighty HTC One M9

how much blood do you expect to squeeze out of that stone? it's time to upgrade already.

Lololol Posted via the Android Central App

Lmaoo. I will get the M9 100% sure. But still the N4 should get updated too Posted via my mighty Nexus 4 and soon the Almighty HTC One M9

so a nexus purchased summer 2013, not even 2 years old, is all of a sudden a stone? I wish mommy paid my bills too so I can spend my allowance on a phone every year Posted via the Android Central App

Yeah as a N4 owner I really don't see the need to upgrade as the N4 is still as good as 80% of the Androids currently available. Saying you need to upgrade with a phone spec of the N4's would be pretty damning of the state of Android. Can't say I've noticed anything struggling with it. Still as they say...buttery smooth. In fact from what I've seen Lollipop works better on the N4 than any other Nexus currently.

It came out 2 and a half years ago, most phones only get 2 years of updates. Be happy you got Lollipop! Posted via the Android Central App

right, it was released 2 and a half years ago (I dealt with the PlayStore madness day 1), but some people have had it for less than 2 years and they shouldn't have to upgrade every 2 years just for updates, despite that it works just fine on LP. The point is Google should support their devices longer IMO. I was planning on buying it on VZ next week and hoped to get 3 years out of it, which is more than reasonable. I'm definitely reconsidering if this is how they operate. The 6 is nice and all, but without guaranteed updates, it's not all its cracked up to be. Posted via the Android Central App

Yeah as far as I am concerned if I get all the Lollipop updates up to the next OS release (Mars bar??) and that's as far as they take the N4 that's fine with me. Should take me into early 2016 by then I may well fancy an upgrade. I don't see the logic in kicking off a load of people using a quad core, 2GB phone just yet. Especially when that's a spec a lot of new Android phones still aspire to.

no wonder my Nexus 5 is still on 5.0.1. they must've gotten some bad reports early and halted the rollout until the new build was ready.

Glad I'm not the only one who hasn't had any 5.1 updates let alone this latest one for the N5. Posted via Android Central App

Not the only one. Same here, I started wondering if it has something to do with my N5 or is google rolling out the update very very slow.

+1. Posted from my Nexus 5 via Android Central App

Still looking for M factory image. Posted via Nexus 6, T-Mobile, and the Android Central App

I want 5.1 on my Moto X already! Posted via the Android Central App

Just flash the soak test .zip (if you have a Pure Edition) Posted via the AC App on a Moto X

Still no first 5.1 ota on my nexus 6 Posted via the Android Central App

You could have had it over a week ago if you knew how to use ADB sideload.

I received my 64 GB white Nexus 6 yesterday, it was on 5.0 it automatically updated to 5.0.1,then I proceeded to insert my Verizon Sim card, everything worked fine, I then get a message saying an update is available version 5.1,so I start the download process, the phone downloads it,but never reboots, after a while I manually reboot the phone, the update did not go through and it is still on 5.0.1, when I try a manual update it says that the phone is up to date, but that is not the case. Posted via the Android Central App

Try it using wifi Posted via the Android Central App

Are you freakin kidding me? Posted via the Android Central App

It's actually the FORTH build of 5.1 for the N6... Posted via the Android Central App

this is why i wont buy a nexus. this isn't the new latest and greatest software folks. your basically a test dummy for googles buggy beta software. they need to focus on a stable release.

Right, because Samsung did it so right the first time, with their volume and notification controls that were worse than Lollipop. Posted via the Android Central App

+1 Posted via Android Central App

You always have the option of not applying updates and manually doing them at a later point when you're convinced of the stability. Posted via the Android Central App

How does this relate to the M build from T-Mobile, and why isn't the M build on the Google site. M > I in the alphabet, but... Posted via the Android Central App

So is the reason my update failed do to Google pooling the last 5.1.

I want Jellybean 4.3 on my Nexus 6; they can have this Lolipoop madness. It has been all downhill since Jellybean IMO.

Running 5.0.1 on my Nexus 5. Home screen lag has gotten worse and various small bugs including Play music app crashing during Bluetooth streaming and or both maps and music going at same time one will crash. Maps refuses to talk to me even though turn by turn is on and a fresh install. Hope this new update will fix all this. Posted via Android Central App

Still waiting for the OTA for my N5 and N7 Posted via the Android Central App

My Nexus 6 has been humming along on every iteration of 5.1.0, but hey, what the hell, I'll give this one a flash too. Doesn't bother me.

So......is Google just pretending the Nexus 9 doesn't exist at this point?

It is 64 bit, and at $600 AUD, for only 2GB of RAM, only 32 GB of flash, there aren't many of us out there. Nvidia Sheild is much cheaper, still with the 192 GPU cores. 2.5 yrs ago N4 had 2 GB of RAM, 1.5 yrs ago N5 had 32 GB of flash, goog, there's less pixels than the N10, that I got for $300 AUD, a year ago. Posted via the Android Central App

Hey Anurag Keshari! What's your take? Leave a comment.samsung z1

I am getting really tired of flashing new updates to me phone. Get it right Google! Posted via the Android Central App

Does this fix the constant camera error? I have to restart my phone once or twice a day because after a while the camera just stops working and then any app that I use, that uses the camera (snapchat) will immediately forceclose.. Also the stupid Trusted Faces errors whenever an alarm goes off, or someone is calling.. Google always fixes one thing and breaks another..

Nexus 4 is getting the update. In fact, my wife's phone got the last incremental update before mine. I have the nexus 5. Posted via Android Central App

I finally was able to install 5.1 on my white 64 GB Nexus 6, smooth as butter, yea baby.

How did you do it? i don't see that in system updates as of now.

More people who are still waiting for the update to 5.1 for the nexus5?