MWC 2018 preview: What to expect (other than the Galaxy S9)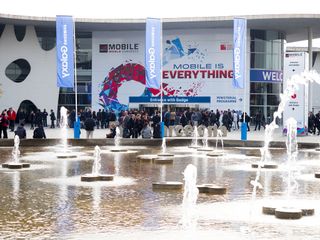 It's easy to imagine that companies like LG, Huawei, Sony and others were more than a little relieved when Samsung didn't announce the Galaxy S8 at last year's Mobile World Congress in Barcelona. The mobile- and cellular-focused show has taken over from January's CES as the place hardware vendors launch their early-year flagships, and there was plenty to get excited about in 2017.
This year, there's still a lot to look forward to, but some of the big names are stepping back from the fray, mainly to give breathing room to the most dominant name in Android today: Samsung. Yes, the Galaxy S9 will be launching in just a few days, but it's not the only name on the MWC shortlist this year. Let's take a look at all the major announcements to look forward to at Mobile World Congress 2018.
Samsung - Galaxy S9 series
Let's start with the big one: Samsung is set to announce two phones, the Galaxy S9 and S9+. Both are expected to be extremely similar in design and feature set to the Infinity Display-covered Galaxy S8, with a few notable improvements.
The phones will inevitably sport the faster, less power-hungry Qualcomm Snapdragon 845 platform, and around back the fingerprint sensor will move to a more sensible location underneath the camera(s). I mention cameras plural because the larger S9+ will have an extra camera sensor, a là Note 8, likely for long-distance photography and facilitating Live Focus portrait shots. The S9+ is also expected to have 6GB of RAM compared to the S9's 4GB, giving it a premium feel for those who want additional multitasking opportunities.
But Samsung is touting camera improvements across both of its new phones. Even the smaller S9 is expected to have a variable aperture, giving it the ability to capture excellent photos in low-light but minimize distortion and maximize speed in outdoor, well-lit scenes.
The Galaxy S9 series will be the stars of the show. They will be everywhere and consume all of the oxygen. That's alright because they'll also be the best-selling Android phones of 2018 by a wide margin. Samsung probably won't announce pricing at the February 25th announcement, but the phones are expected to go on sale as early as March 16. Get those credit cards ready!
Samsung Galaxy S9: Everything you need to know
LG V30s
A lot of ink has already been spilled about LG's near-cancellation and remarkable resurrection of its 2018 flagship, which definitely won't be called the G7, but the Korean giant likely didn't want to play second fiddle to Samsung at this year's conference. It has hinted that it will relaunch the LG V30 with A.I.-related features and something called "LG Lens" — likely a Google Lens knockoff — as the V30s.
It's possible we'll see a new color and a more expensive 256GB option — yawn — but LG's surprised us in the past, so it's possible it will happen again.
LG's 2018 flagship: Here's everything you need to know
Huawei MateBooks and tablets
We already know when Huawei is launching its next P-series flagship: March 27. Unfortunately, that date falls well outside the confines of MWC, so don't expect any phone news in Barcelona.
In the meantime, you can expect a few new things from the number three smartphone maker: not smartphones. Namely, MateBooks running Windows 10, and MediaPads running Android. Both series are due for their minor annual refreshes, with the MateBook X getting lauded last summer for its beautiful design and powerful internals, while the MediaPad lineup is one of the few Android-based tablets we'd recommend these days.
Huawei P20 invite hints at triple rear cameras as P20 Lite breaks cover
Sony Xperia XZ2
Sony always comes to MWC with new phones in tow, and this year will be no exception. Expected is at least one phone, the Xperia XZ2, and perhaps a second — a new Premium, or diminutive Compact. Either way, Sony's design language is in desperate need of a refresh, and with the proliferation of 18:9 phones in the market, now seems like a perfect time to do it. Here's also hoping that Sony finds a way to bring a fingerprint sensor to this year's flagship, as it did for its mid-range products back at CES.
The company is also well known for unveiling prototype accessories at shows like this, from experimental projectors to bone-conducting headphones. Given that Sony has had limited success with its phones, I'd love to see some hot new thing to pull in our attention for a few minutes. A man can dream, can't he?
These are all the phones Sony is launching in 2018
Motorola / Lenovo
Motorola unveiled the highly-regarded Moto G5 and Moto G5 Plus at last year's MWC, and we're expecting something similar from them this year. We've already seen fairly comprehensive leaks of the G6 series, which includes the G6, G6 Plus, and G6 Play, and it appears that Moto is moving into the 18:9 aspect ratio with these devices, though for some reason a front-facing fingerprint sensor etched below the screen is still a thing. I won't dismiss it outright until I see it in action, but... weird.
Moto isn't expected to unveil its flagship Moto Z3 flagships until later this summer, but as the company did at CES, we may see one or two new Moto Mods to play with, which would be really neat.
Motorola's parent company, Lenovo, is also expected to dish out a few new tablet and Chromebook updates, as they did last year. The unique Yoga Book, which was already slated to ship with Chrome OS but eventually came with either Windows 10 or Android, is likely to see a sequel this year and let's hope that along with Chrome support, Lenovo has fixed some of those capacitive keyboard issues that bogged down input on the original.
The Moto G6 series shows itself in these revealing leaks
ASUS ZenFone 5 series
ASUS usually shows its latest smartphone lineup at either CES or Computex, in January or June, respectively, but this year we're expecting a full suite of ZenFone 5 phones to be unveiled at MWC 2018.
As with previous generations of ZenFones, expect lots of models, including a base one, a premium (or deluxe) version, a camera-focused one, and perhaps something special. Given that the ZenFone AR never went anywhere, thanks to Google's sunsetting of the Tango project, ASUS is probably looking for another angle this time around.
The best ASUS phones you can buy
BlackBerry KEYtwo?
At last year's MWC, BlackBerry Mobile trumpeted the then-Mercury's real name, the KEYone, and held a lavish announcement event that trumpeted the phone's worldwide distribution. BlackBerry Mobile has no such event on the books this time around, but it's possible we'll see something a little more low key, or even a sneak peek at something new.
The BlackBerry KEYone Bronze edition goes really well with scotch
Alcatel A new start
We already saw what Alcatel plans to announce at MWC because it gave us a sneak preview of its brand new phone lineup at CES. The Alcatel 5, 3V and 1X will relaunch the TCL-owned brand's low-cost mission, offering the devices between $100 and $300 in North America and Europe. We got to play with each one, and they look great and perform well for their respective prices, but it's unclear how Alcatel will differentiate itself from the competition at this late point in the smartphone game.
Hands-on with the phones Alcatel will announce at MWC
Nokia By the numbers
Nokia, which sold its mobile division to HMD Global, has found enormous success with its range of well-built, lightly skinned Android phones, particularly in European and Asian markets, and the company is readying a bunch of updates and new devices to launch at MWC 2018. In terms of price points, we may run the gamut: from the sub-$100 Nokia 1 to the premium, Snapdragon 845-toting Nokia 9, I'm excited to see what the company, which is firing on all cylinders, has in store for us.
Nokia 6 review: A great phone with one drawback
What are you excited about for MWC?
This is but a small roundup of the companies and products we're expecting to see and interact with at the biggest mobile show of the year. What are you excited about? Let us know in the comments below!
Daniel Bader was a former Android Central Editor-in-Chief and Executive Editor for iMore and Windows Central.
Looking forward to your coverage.

"Nokia, which is now owned by HMD Global" What? Are you crazy? They're licensing the brand (just like TCL licenses the Alcatel brand from Nokia). Nothing else. In fact, Nokia is closer to owning them than the other way around lol Anyway, that's pretty much all I care for this MWC. What Nokia has to show.
My S7 needs retirement and the S9 is no worthy replacement.
LG is pretty much out of question as I don't need a dinner tray in my pocket.
And Sony is apparently preparing itself to remove headphone jacks and the fingerprint scanner from its normal great place to put it on the stupidest place possible - the back - just because of some f*cking Americans. So they're out of the picture as well. If Nokia fails to finally present a real flagship again, I'll probably just buy a new S7.

I agree, I have the feeling that the new Xperias will be an even bigger letdown than the X line. I can kinda justify the removal of the jack (if USB-C really is the future, it would make Sony switch their focus to USB-C, and become the first big name to fully embrace them - this kind of situations is why they stay in the mobile market despite lackluster sales anyway), but removing the greatest implementation of fingerprint scanner just to satisfy a market that doesn't give a damn about Xperias - that's a shoot in the knee. Or both, even.
Oh, and if the renders of their new design are true, jeez, the design is so 2010-ish. Yuk. I really wish people haven't been so bitchy about OmniBalance - it was so gorgeous. All I wanted was for them to made an updated Z5 with trimmed bezels, USB-C, SD845 and wireless charging. I would be so sold. Also, lol, dinner trays - you actually made me laugh. Good one.

You're not even considering the Pixel?

Absolutely out of the question. It lacks all the essentials to me:
- wireless charging
- microSD expansion
- manual mode in the camera
- double tap to wake (or sleep). And it runs stock Android which I hate (8.0 and Andromeda have made it minimally usable but it's still a headache having to constantly connect the phone to the PC every time an app must be updated. Edit: just to make it clear, I hate stock Android for many reasons but specially because it lacks a system-wide black theme. I refuse to use phones that rely on white backgrounds. I don't intend to go blind). Not to mention it's overpriced. I don't mind paying 800€ for a phone...IF the phone is worth 800€. The iPixel isn't (and I call it iPixel because its philosophy is the same as that of an iPhone.) As for the headphone jack...I bought an Xperia XZ1C to use as a dedicated music player. So...whilst it's definitely a very negative point too, it's one that I could sort of manage to live without for one generation (until they realise how stupid it is to remove it).

Actually, nothing stands out to excite me. I bought the fabulous V30 at launch, and it's been the best device I've ever owned. I'm coming from a long line of samsung services, that latest of which was the S7 EDGE. Now to be honest, I also loved my Sammy phones, but what puts the V30 over the top is its incredible 32bit ESS Sabre quad dac. Couple this phone with great, even mediocre headphones and you're in heaven.

Until they announce that Galaxy x device. The only thing interesting at that show for me is the v30s.

Don't get your hopes up too much. Even if X is more than just a gimmick, it's still going to be just a soak test, with all the flaws of first generation device.

« I won't dismiss it outright until I see it in action, but... weird.« It's not weird, imo it's better there than on the back. They could have put it beneath the display but it may bot be ready for a mass production unit.
Android Central Newsletter
Get the best of Android Central in in your inbox, every day!
Thank you for signing up to Android Central. You will receive a verification email shortly.
There was a problem. Please refresh the page and try again.