A slice of heaven [#acpodcast]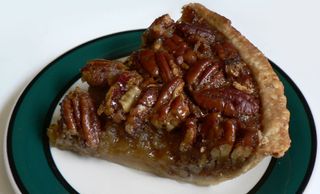 Daniel Bader, Andrew Martonik, and Russell Holly convene once again via a series of tubes to discuss lots of hot topics in Android news. First, Epic Games is bypassing the Google Play Store for upcoming Android release of Fortnite — requiring users to side-load the game and pay for in-app purchases directly to Epic. Next, Android P finally has a name: Android 9 Pie! While not as catchy as 'petit four' or 'pumpkin spice latte', it's less controversial than the great 'New-git/New-gah' wars of 2016.
Samsung Galaxy Note 9? Never heard of it. But the Galaxy Tab S4 is here; with high end specs, build quality, and a price tag to match. A full review is still forthcoming, but comparisons to iPad and Chromebooks are plentiful.
In the home stretch, Moto Z3 is officially coming to Verizon on August 16th. It's the first "5G-upgradeable" smartphone thanks to a Moto Mod expected in 2019.
Listen now
Show Notes and Links:
The Moto Z3 is official, coming to Verizon on August 16
Sponsors:
Ziprecruiter

(opens in new tab)

: The smartest way to hire. Try ZipRecruiter for free. That's right FREE!
LightStream LightStream rewards consumers who have good credit with a great interest rate and no fees!
Pie. Just Pie. Very imaginative. I suppose Peppermint was just not in the cards.

A disappointing name for a disappointing update. A lot of us outside the US don't even associate pie with desert... Americans are crazy for shunning savoury pies!

I'm from Texas. Meat or savory pie sounds delish. There is more to good eats than Chicken Fried Steak, barbecue, or Tex-Mex. Not to imply that I don't enjoy all the above.

I love all of those things! And you can put them IN pies! We do! Well, I've never seen a chicken fried steak pie... But I could make one...

I think Android should never lose the ability to side load apps. There may be future restrictions - as far as parental controls are concerned for side loading apps or purchasing products etc. That may come...? 30% is healthy for a commission for being on the Play store. I'm not buying the thought that free advertising comes with it - paid advertising definitely takes a front row seat - even on web searches. The rub is Google offers a free operating system in exchange for your data and the opportunity to display adds that are targeted to you and your habits. Add in the 30% commission for app sales, add in the mark up on their phones - and you have a very healthy income. Based off of something that was free to distribute... I guess that is one heck of a marketing strategy.

I don't think Android will lose the ability to sideload apps outside of the Play Store no matter what.

I don't think anyone is saying that Android should use the ability to sideload apps, or that it is going to. Some of us just don't think it's the best idea to have such a popular app distributed outside of the Play Store.

And I agree with you there, Epic Games is just being greedy.

Wow - Just got the Pie update on my Pixel 2 XL here on the west coast.

Love the back and forth on the Fortnite issue.

What is that lovely looking walnut thingy in this pic please lol

That's a slice of pecan pie! It's a dessert pie that's popular in the southeastern US.

Sideload, root, ADB, those things aren't going away for users!

Still waiting for the update on my pixel 2xl running the latest beta. I'm liking the content on the podcast the last few weeks. The ad spots are also shorter which is appreciated

Good show this week. Took a couple of days for me get a chance to listen to it because, well... Pie.
Android Central Newsletter
Thank you for signing up to Android Central. You will receive a verification email shortly.
There was a problem. Please refresh the page and try again.