Logitech's M720 Triathlon is my new favorite mouse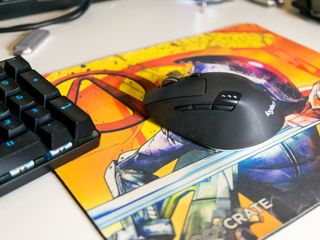 I don't think it's weird to have a favorite mouse. It's a tool but it's also an extension of your hand and eyes. I think most people who make a living sitting in front of a computer have a favorite mouse, and even people who don't stare at a screen all day appreciate a mouse that works just right for them.
I'm also one of those people who would rather not use the trackpad on their laptop. Even a very good trackpad doesn't work for me the way a mouse works, and whenever I'm using my Chromebook or even my MacBook Pro I'll use a mouse if I can get away with it. I just prefer it. A lot of people do.
More: The best wireless mice for Chromebooks
For the longest time, I used a Logitech M705 Marathon mouse. I originally bought it because I was tired of changing batteries every few weeks and it was advertised up to three-year battery life. And you could enable a free-scrolling mouse wheel by clicking a button. My needs were not extreme. Amazon tells me I bought that mouse back in 2011, and again in 2015. I tend to stick with a thing when I like it. While a three-year battery life goal was something I never thought I would be able to reach, the two AA batteries really did last a lot longer than I thought they would. Like months longer.
When you add in the ergonomic shape and great tracking, it was a winner and one of the things I used with both my desktop and my laptop.
Logitech recently sent me their M720 Triathlon Mouse to check out. I like to be clear when I'm talking about a thing I didn't have to pay for. You can still buy the M705, but the M720 looks and feels like a successor to my favorite mouse. I've been using it for a week or two, and I'm not going back.
The sculpted design and button layout
Image 1 of 4
Everything I liked about my old mouse is better on the M720. It's a little bit larger but not too large like Logitech's popular MX Master mouse. I want a mouse that fills my palm without going past the boundary of my hand. Desk real estate can be a thing when you have a pile of phones and assorted junk to tend with. Anything bigger than my hand will bump into the edges of the hole I created for mousing.
I can absolutely swallow this mouse with my hand, which is exactly what I want and why I don't use a bigger mouse. The area designed to rest a thumb feels a little more shallow and places my thumb a little higher so it feels like I'm holding the mouse instead of resting my hand on it. Even the extra buttons — there are navigation buttons above the thumb and a programmable button in the thumb rest — have been redesigned and made easier to click without being so different I need to re-learn anything.
But there are two very specific things that make the M720 so much better — the wheel, and the connectivity.
We'll start with the wheel. All mice have a wheel and it's been that way for a long time. It's a third button and a way to scroll up and down or back and forth. But there is a big difference between a mouse wheel and a good mouse wheel. This is a good one. When the "clicker thing" (because I have no idea the proper term for this mechanism) is engaged and you scroll by the click it's solid and every click is the same. Granted, it's still new but even new some mice have a bit of wiggle here. When I tell the software how many lines to move per click, it moves the correct number of lines. There are no spots where the wheel hangs or rolls past because the click isn't tight enough. The click is good.
When you press the button behind the wheel, you go into freewheel mode. The wheel on the M720 is nicely weighted and it will spin for ages with just a flick of the finger. This is how you get to the end of a long web page or multi-page document because scrolling one click at a time is for barbarians. On a side note, I use a very expensive Logitech G900 corded mouse on my gaming PC and the freewheel mode on the M720 is better. So are the top buttons when I'm at the top of the leader board trying to run away and avoid getting pwned. If it were heavier, I would probably replace my gaming mouse because the buttons on the M720 work better for the way I play. Which is usually poorly.
Connectivity options galore
Image 1 of 2
The biggest thing that sets the M720 apart from the M705 is that it can connect with multiple devices, just like the larger MX Master. Included is a standard Logitech Unifying receiver. You can plug it into a computer — Windows, Mac, Linux, it doesn't care — and pair like a million (actually six) Logitech USB devices. You can hook up your wireless mouse and wireless keyboard and only use one USB port. This is old news and it works just as well today as it always has. The M720 is also a Bluetooth mouse that can be paired with more than one device at a time. Between the two, you can connect the mouse to three different devices and change between them by clicking a button with your thumb.
I plugged the receiver into my desktop, which runs multiple operating systems. The Logitech Options software (Windows and macOS) lets you change the button assignments and gives slightly better control over the pointing speed and accuracy, but you can plug it in and go if you're not worried about "programming" what clicks what or how. While running Linux, the three top buttons work as intended (M1/M2/M3) as does the wheel and side navigation buttons without fussing around in any X server configuration files. It also works on most any Android or Windows phone if you're looking for an ultra-inclusive option.
I also have it paired to my Acer Chromebook R13, and the three top buttons and wheel work flawlessly. The unifying receiver will work on my Chromebook, too, but with USB ports at a premium, I went with Bluetooth here. Finally, it's paired with my MacBook Pro as well. I really like the way the Logitech Options software for macOS will integrate the battery into the notifications like an Apple Magic Mouse when the time comes to change it out, which Logitech says can be up to two years.
Switching between them is easy. I click the button on the side until the correct LED (they are numbered 1, 2 and 3) lights up and a few seconds later I'm pointing and clicking all over the place.
Having a mouse that fits my hand and is precise both with and without a mousepad is awesome. The M720 does both a little better than my old mouse. Having one mouse that can do it on three different computers is awesome,
Sign up for Black Friday email alerts!
Get the hottest deals available in your inbox plus news, reviews, opinion, analysis and more from the Android Central team.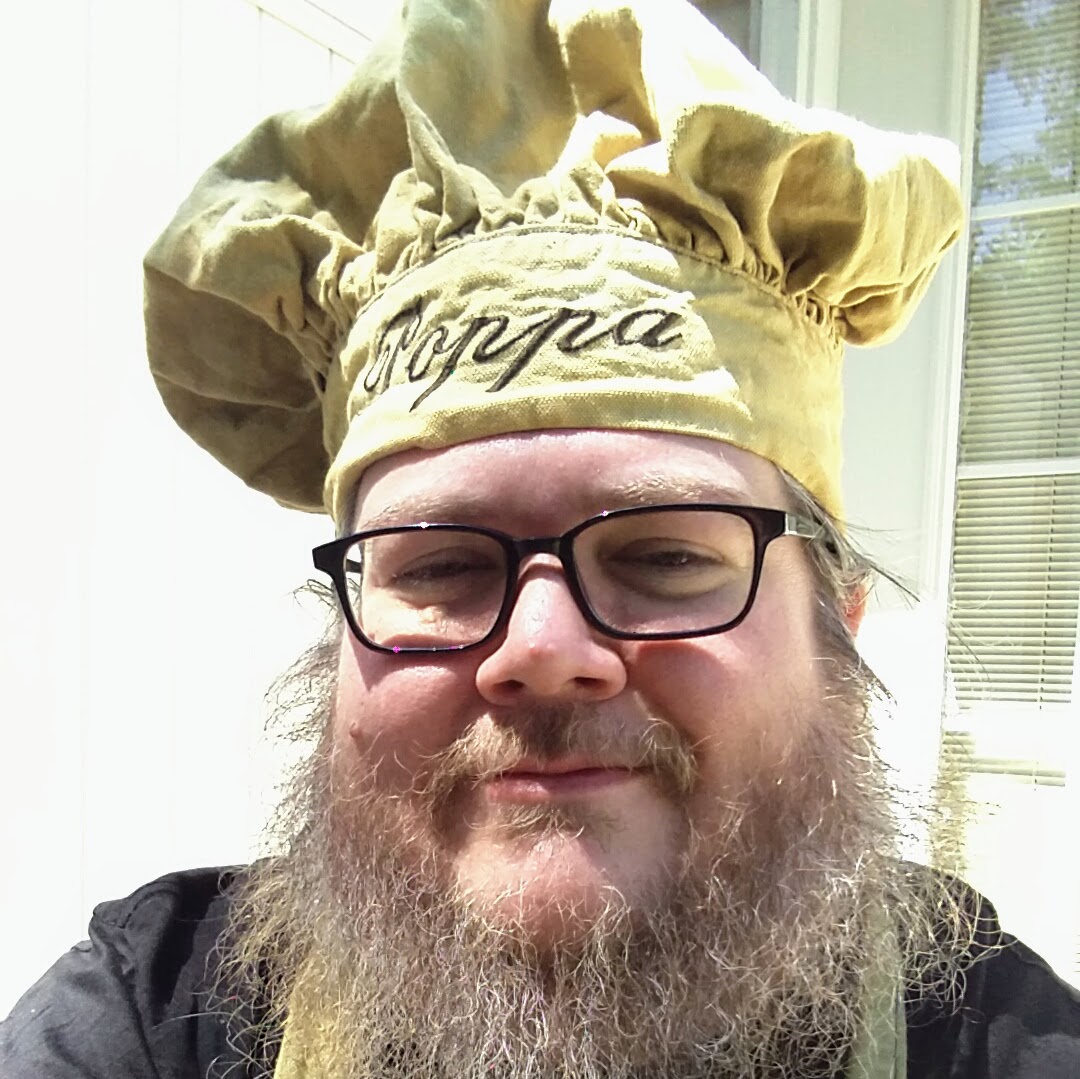 Senior Editor — Google Ecosystem
Jerry is an amateur woodworker and struggling shade tree mechanic. There's nothing he can't take apart, but many things he can't reassemble. You'll find him writing and speaking his loud opinion on Android Central and occasionally on Twitter.