When the LG G8 ThinQ scored a rating of 3.5 out of 5 stars in our review this past April, it did so largely in part due to its price at the time. Stacking the phone up to comparable devices in the same range as its regular price of $850, it doesn't fare as well as it should. It has a sleek look, average battery life, and a gorgeous display, though reviewer Andrew Martonik notes that the camera and LG's software could both use a bit of an upgrade for such a high cost. Luckily, Amazon is offering a huge discount on the unlocked 128GB LG G8 ThinQ in Aurora Black while supplies last, bringing the price down to just $499.99. That's a savings of $350, which is much lower than it's reached so far otherwise.
Destiny's Calling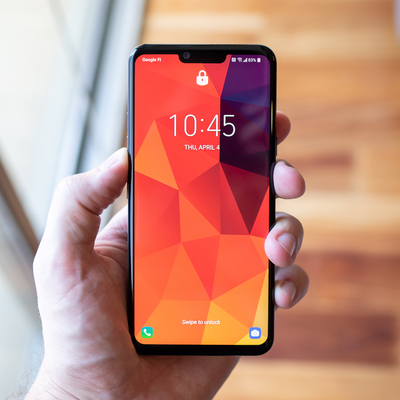 Now at $350 off its original cost, this device becomes a much more enticing offer featuring a Snapdragon 855 Octa-Core processor, 6GB of RAM, and dual rear cameras.
$499.99 $849.99 $350 off
This model of LG's G8 ThinQ smartphone is unlocked and can be used on all major U.S. carriers. It's packed with 128GB storage, a Snapdragon 855 Octa-Core processor, 6GB of RAM, and runs Android 9.0 Pie with the ability to upgrade as future software becomes available. It's also equipped with dual rear 16MP+12MP cameras, one of which is "ultra-wide", as well as a front-facing 8MP camera and a 6.1-inch QHD+OLED display.
To learn more about the LG G8 ThinQ and its capabilities, be sure to read over Andrew's full review of the device from a couple of months ago.
We may earn a commission for purchases using our links. Learn more.