LG continues to tease the Optimus G, making the impossible possible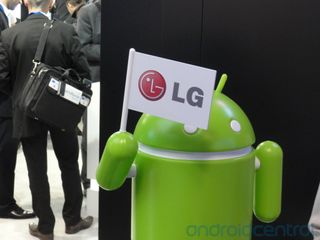 Having been teased, and then leaked, and then officially announced, LG is back on the teasing trail again for their latest flagship device. The latest trailer for the upcoming Optimus G keeps one pretty major thing back though -- any actual footage of the phone. Instead, we're promised the "first of an all new redesigned series" and that the impossible will become possible. Leaves us wondering what else we're going to see in the coming months from the Korean OEM.
So, that's all fine and dandy, but our main question remains the same. Can we have the phone already? The Optimus G is -- spec wise at least -- a monster of a phone. That quad-core Snapdragon S4 Pro, 2GB of RAM, HD IPS display and 13MP camera is sending out good vibes. But, we still need to see it. Please, LG?
But will the software be any good?

The G2X was so inherently broken software wise no Rom was able to completely fix it. The community can fix bad software, but there needs to be some kind of a solid base to stand on.

I still say NO on Lg. The Galaxy S3 and upcoming Galaxy Note 2 still rules this space..

This phone will be a beast. After seeing the new LG stuff on the Optimus 4X HD I'm more ok with it. I don't feel like it'll ruin the phone.

Ok nice phone, but it's LG, anfter O2X no more LG? It's was good phone, still is, but no more.

LG Optimus G is about to go "to the place where the possible and the impossible meet, to become... the possimpible."

The new(er) Optimus UI that is on the Motion 4G is actually smooth as hell and fast, a huge improvement over the UI found on the Revolution and other older LG phones, its a lot less bloated. I havnt had a single hiccup or slowdown in the software yet.

36 seconds in it shows the phone. There is a slight cut away at the top for the ear piece and you can see a lock button on the right and a volume rocker on the left. In other words a slab with round corners, hello apple lawsuit lol
Android Central Newsletter
Thank you for signing up to Android Central. You will receive a verification email shortly.
There was a problem. Please refresh the page and try again.