Android 8.0 Oreo beta is now available for OnePlus 3/3T users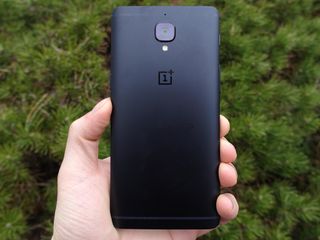 Early access programs can be a cool way to experience new features, so long as you don't mind a few bugs. The same is true for OnePlus's Open Beta program, which brings early features to some of its phones. As part of that program, the company is trialing Android 8.0 Oreo before rolling it out to all of its users later in the year.
Known issues with this build include:
Fingerprint actions may be slower than you are used to.
Shortcut to access Google Photos is unavailable
Some stability issues with NFC and Bluetooth
Performance and compatibility of 3rd party apps will continue to be optimized
In the 30 minutes I've been using Oreo on my OnePlus 3T, I haven't encountered any of these problems. In addition to staple Oreo features such as notification channels and colored media notifications, OnePlus has also tweaked the quick settings and updated the phone to the September 2017 security patch.
Image 1 of 3
For those already in the Open Beta program, you should see the update from the settings menu. Those that have not enrolled in the Open Beta can download will be able to follow the installation instructions here (opens in new tab).
Are you going to try Oreo on the OnePlus 3 or 3T? Let us know down below!
It needs it's diaper changed

They targeted a broader market with the OnePlus 5 so they are using the OnePlus 3 users to work all of the bugs out

oh please...they haven't yet moved the "beta" program from the OP3/3T to the OP5 yet but said they will do so...and then it will be all the OP3/3T folks crying "what about me" and you'll come up with some kinda of magic reasoning as to why they did that too. A "stable" version of OREO will be out for the OP5 in no time flat.

Excellent news. Hopefully they get the source and blobs out for the ROM communities to get stable with.

Seems good and stable, gonna try some substratum Andromeda theming when I can be bothered to dig out my tablet (that part will get tiresome quickly I'm sure).
Android Central Newsletter
Get the best of Android Central in in your inbox, every day!
Thank you for signing up to Android Central. You will receive a verification email shortly.
There was a problem. Please refresh the page and try again.