Late-night poll: Are you rocking a Kindle Fire?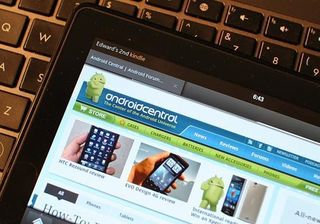 We're about six-months in with the Amazon Kindle Fire, and we're wondering. We know that Amazon sold a good many Fires, and there's even a nice little support community for the 7-inch tablet. We get it -- it's very solid hardware, had the backing of Amazon, and hit the sweet spot in pricing. That's a lot of checks in the plus column, and we can see why it was a popular seller.
But as mentioned, we're curious about how many of you good folks picked one up, and are still using it. Let us know in tonight's poll!
Have you listened to this week's Android Central Podcast?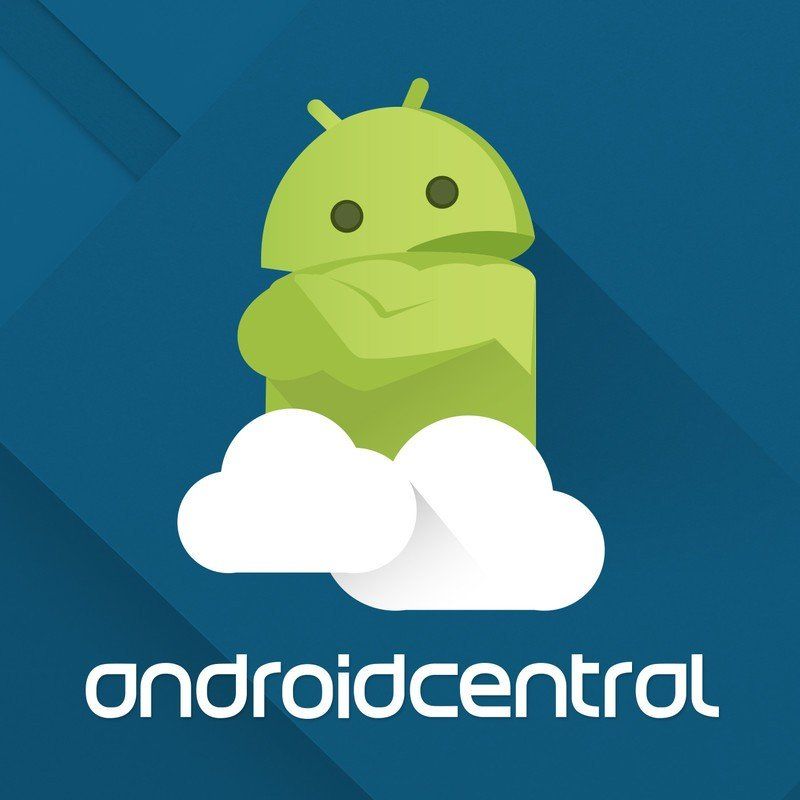 Every week, the Android Central Podcast brings you the latest tech news, analysis and hot takes, with familiar co-hosts and special guests.
Senior Editor — Google Ecosystem
Jerry is an amateur woodworker and struggling shade tree mechanic. There's nothing he can't take apart, but many things he can't reassemble. You'll find him writing and speaking his loud opinion on Android Central and occasionally on Twitter.
...and I don't plan on buying one either. I've tried to win one from various contests, but it's not enticing enough for me to drop $200+tax on.

I hear ya buddy. That tax can be a killer!

I write novels to be read on the Fire but don't have one myself. Irony?

Thought about it, not for me. No Google is eh, since I have all my books on Play, never used kindle.Thought about hacking ICS on it, but I'd just rather buy a full featured tablet.

Same here. Plus, it looks like hacking it to run ICS is a huge pain in the a**...

I'd rather have a full featured tablet as well. I tried with the first Nook Color and put CM7 on it, but didn't enjoy the experience as much as I thought I would. Waiting to see what Google and Asus have in store of us.

I thought that tonight's late night poll would be about the fm radios in smart phones..

I was looking forward to it...who cares about the kindle fire

No, I'm firing a Kindle rock... whatever that means...

Had the option but decided I want my kindle to be a kindle i.e. E-ink/great battery. If I want a tablet, though more expensive, I'm going for one in the 10" category.

Yes, I picked one up when Amazon had them on sale for $139. I love it to death. Putting ICS on it was a breeze with the guides from XDA.

I do not read books. Ever since I went to college the text books made me stop reading. I have a laptop, a ipod touch, and a bunch of Android phones. It would be a luxury item to own a tablet.

I had considered getting the Fire, but opted to get a regular tablet. Missing features, like no camera, microphone, microSD slot, Bluetooth, and no native access to apps already purchased from Google were the reasons for passing on the Fire.

I'm looking to get the kindle fire 2 if still around $199 and better specs.

Galaxy tab 10.1 here...never was into the amazon ecosystem android wannabe thing.

rockin' a rooted nook tablet...love it...stole it from my son and giving him the ipad.

I live in a mobile home and anything with the word "fire" in it is prohibited!

No have a HP Touchpad rocking CM9!!!

I got a Acer A100 for 189.99 why would I buy something with less then 6gb of user space and no sd card slot what a waste at least on the Acer I can swap the internal for external memory so my 8gb tablet has over 29gb of user space gps android market ics all the good stuff.

I had one and returned it. It was a nice device, but it couldn't steal my interest from the Galaxy Tab 10.1. In fact, I found it kinda limited compared to the Tab 10.1.

I'm very happy with my Galaxy Tab 7.0 Plus.

sooo, for about $20 more they could've stuck a microsd slot for up to 32gb cards.... ya, ok, will be getting the Sammy Tab 2 in a couple of weeks when it's released for $250 bucks.

I dont touch anything amazon anymore. After being forced with amazon mp3 and kendle app on my phone that constantly promps for an upgrade that i will not do because of permissions they want. I used to be a faithfull amazon shopper. Also who would be stupid enough to order one after knowing they preload your info on it.

Had one, returned it. Not that great.

Got one for the wife for $139. Rooted it with KFU and then stuck Hellfire's CM7 on it (while ICS gets it's kinks ironed out (HWA)). The thing rocks. Great little tablet for $139 shipped. No complaints at all. OC'ed to 1.2, it has very little lag. And with dropbox and other cloud services, the small internal memory isn't an issue. Plus, with the rooted phone, I just tether the thing, then have access to hulu+, netflix, and spotify wherever I go. It really isn't all that much more useful than my phone, but the speakers are a little better and the screen a little bigger.

I have one. I got one for my wife and I as Christmas presents. It's my carry around device. My 10.1 stays home. More than likely I'll be selling it whenever Google announces their 7-inch.

I bought a fire for $139 during amazon's refurb sale, and, for that price, it is a great media consumption device. I am not buying a "real" tablet until after quad core A15 processors come out... the current selection of devices are just too limited in their capability.

If, by "rocking," you mean do my kids like to play games on a Kindle? Then yes, I guess I'm rocking two of them. But that's about it.

I had one for like a day until I bought an Acer A500 for $239 on black Friday. So I gave the kindle to my little brother, hes got it rooted and running an ICS rom.

I am tempted every now and then to purchase one, but since I have my "Fire Sale" TouchPad, I don't really need one.
(Besides, I have my original Kindle, and my son has a basic Kindle to read ebooks on)

NOOK all the way. The Kindle devices are waaay too much like an Apple device. Simple a locked-down or wall-garden. I like having SD upgrade-ability and the freedom to do what I want with the device that I BOUGHT.

Was planning to pass on the Fire and get Acer or Galaxy tablet, for many of the reasons already stated here. Memory, Amazon, etc. Then girlfriend bought me the KF for Christmas. It has been the best present ever. I use it daily and love it. And tethered to my phone, I can catch up on so many shows using Hulu or Netflix while on the treadmill. I literally take it with me everywhere!

But, but, what about the FM radio poll? I came looking for it to vote. :-(

I'm actually surprised I don't have one even thought it's definitely not necessary for me to have one. I already have an HP TouchPad (with CM9 installed), Motorola Xoom, and HTC Flyer (rooted). I have this sad addiction to buying things but I'm gonna stay strong and not get a Fire. I use the Kindle app on my TouchPad.

Nook Color & HP Touchpad, both with CM9.

I brought it for my GF she love not enough features for me..I love my XOOM

I got it for my wife. She loves it. Got tired of her taking my dell streak 7.its easy for her to use she loves it.

I use my Fire primarily for two things: Reading books and playing Bejeweled 2 Action mode. It's the perfect size for Bejeweled - it sucks with a mouse on a PC, my phone is too small (even at 4.5"), my Transformer is too large - and is easy to tote around in my work bag. My fire sale Touchpad is a paperweight - I guess I could put Android on it. My problem with the Fire as a media consumption device is that since it's wi-fi only AND you can't locally store Prime videos, I have too many better ways to watch stuff. Now that Amazon Instant Video is on the Playstation 3, I'm actually using it to catch up on Better Off Ted, Arrested Development, and Torchwood on my 42" HDTV instead of my 24" computer monitor. Why would I want to watch it on a 7" screen with earphones? If that Tegra 3-powered 7" ASUS Tablet for $250 that was shown at CES materializes, I'll probably move up, but for now, for my needs, the Fire is quite sufficient.

I bought one last month and love it. Easy to sideload apps onto(and Go Launcher to switch between the 'bookshelf' view), has good battery life, and once you add a decent photo viewer like Quick Pic, the pictures are SHARP when you blow them up(my biggest nit-pick with the stock Gallery app). What's not to like? :)

I have a love-hate relationship with my Fire. I rooted mine and tried to set it up more like a regular Android tablet. It was easy to replace the default launcher, I got the Google Play store installed. I have a majority of the apps I use on a daily basis running well on it. I've had lots of trouble installing replacement keyboards... OTA updates keep killing them. If I invested enough time, research and energy into the Fire, I could get it working pretty well for a tablet at this price. If I gave one to my Mom, she could probably use it stock, out of the box. But for me, it takes a lot of effort to get it where I want it. Oh look, an OTA update, now I need to set aside a couple hours to reconfigure my tablet back to where all my apps work. I've debated flashing ICS on it, but the available roms just don't look like they are quite stable yet. I'm looking at getting a Galaxy Tab 2 10.1 or possibly the Google tablet if it comes to fruition.

I have an HTC Flyer...$50.00 more than the Fire, but it rocks 48GB of storage, and is damn fast. Perfect size for reading books, and has all the pen apps.

Nope. I have what really belongs in that case...a playbook.

I'd rather pay an extra $50 and get the 7" Galaxy Tab 2.

when I bought my kindle fire, I hated the limitations. One's I rooted my "bad boy" and installed cyanogenmod 7, It was the best $200 I wasted. Know I'm rocking Cyanogenmod 9 but It's far from complete, One of the big problems is hardware acceleration. Just hope there able to enable the Bluetooth capabilities stored in the kindle fire that where not turned on...I can only dream.
Android Central Newsletter
Thank you for signing up to Android Central. You will receive a verification email shortly.
There was a problem. Please refresh the page and try again.