It's time for an Echo Phone: Alexa needs to be a first-class mobile assistant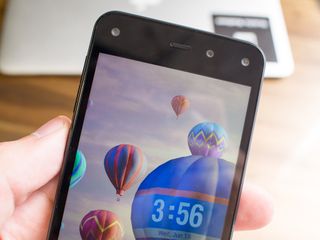 (Image credit: Android Central)
As successful as Amazon has been in integrating Alexa into our homes and into the public consciousness, the company hasn't really cracked the code on how to get its smart voice assistant out of the house and into the real world. For the sake of comparison, I'd wager that the vast majority of Google Assistant activations are on phones (and not on smart speakers), and I don't think I've ever used Siri on a Mac or Homepod. But outside my home, I can't really use my favorite virtual assistant. That's a real shame for me, but it's a disaster for Amazon.
So what is Amazon to do? Their first attempt at a smartphone, the Amazon Fire Phone, was a flop of magnificent proportions, and their other timid steps towards a mobile version of Alexa have not made much of a dent (see Echo Buds, Echo Auto, and the like). I'm here to argue that if Amazon wants to stay competitive in the smart assistant and AI spaces, it has to build another phone to showcase Alexa.
RehASHing the Fire Phone
The Amazon Fire Phone was unveiled to the world in July 2014 amid great fanfare by non-other than Jeff Bezos himself. It promised a quality build, good cameras (remember those comparisons to the Galaxy S5 and the iPhone 5S?), and gimmicky 3D viewing experiences in certain apps like games and maps. While many panned the phone outright, it actually wasn't a total piece of garbage. It was well-made (drawing comparisons to the iPhones 4-5s and Nexus 4), and it had the latest internals of its day. But there were at least four key areas in which it failed miserably.
First off, the device ran Amazon's forked version of Android called FireOS (like on its successful Fire tablets). That in and of itself wasn't a total deal-breaker, but the fact that users were locked out of accessing Google Play Services and Google Apps left the device pretty much dead in the water.
Secondly, the device launched as an AT&T exclusive, which limited its market share considerably. Historically, exclusive phone launches don't work out very well unless you're the iPhone (see Google Pixel, numerous HTC variants, and others for further proof).
Thirdly, while many assumed that Amazon would subsidize the price of the Fire Phone like they did for their low-cost Fire tablets and Kindle e-readers, that was not to be the case. The phone's introductory price was $650 off-contract (remember subsidized phone contracts?), which was in the same ballpark as the top-of-the-line devices at the time from Apple and Samsung. Amazon did eventually lower prices for Prime members, but it was quite literally too little, too late.
Finally, the Dynamic Perspective 3D gimmick was wildly oversold and turned what could have been a fun optional trick into a signpost for the device's demise. When your biggest selling point is something that is at best fun for two minutes, and at worst vertigo-inducing, you're in trouble.
Let's also not forget that the Fire Phone launched at a time when Amazon wasn't really considered a technological innovator in devices or AI (at least, not in the public consumer's minds). The introduction of the first Echo, and Alexa with it, was still half a year away, and no one had really heard of smart speakers or voice assistants outside of aggravating old Siri.
But aren't there already "Alexa" phones?
Yes, in a way, Alexa does live on many phones. For starters, the smart voice assistant is available as a stand-alone app, and she can also be accessed in the Amazon Music and Amazon Shopping apps, among others.
Amazon has also had an online "store" for mobile phones for over a decade, and it's been selling its Prime Exclusive Phones and Alexa Built-In Phones for several years now. This collection is comprised of generally pretty decent low to mid-range phones like the Moto G7 or LG Stylo 5, but often include older "flagships" such as the Moto Z3, LG G8, and LG V35. These phones are typically subsidized to be cheaper than you could get them from other retailers (shocker), and they have Alexa built-in, as well as the full suite of Amazon apps like Audible and Kindle. Depending on the model, Alexa is available hands-free (just say "Alexa"), or she can be easily accessed at the push of a button.
These phones are a nice option for those who are in the Amazon ecosystem and/or are looking for a bit of a bargain, and who want the flexibility of an unlocked phone (or at least one that will run on multiple networks). They marked a bit of a back-peddle for Amazon after the failure of the Fire Phone, though they were a decent "recovery" strategy when they were introduced. At best they represent a stop-gap, and they haven't made much progress towards getting Alexa in the handsets of the masses.
The next logical leap for Alexa
As mentioned above, the original Fire Phone was launched during the heyday of smartphone competition. At that time, we still had good products coming out from the likes of HTC, Nokia, and Motorola, and so it seemed natural that a tech giant like Amazon might throw its hat into the ring. Heck, even Facebook flirted with a phone for a hot minute.
Also, remember that the Fire Phone pre-dated Alexa (which was launched later that same year). The Echo and Alexa did a lot to bury the disastrous memories of the Fire Phone and brand Amazon as a legitimate technological innovator in the smart device and AI space. Adding in Alexa's smarts just might have saved the original Fire Phone, and I think doing so now would definitely serve as an advantage for any future phone the company might dare to produce.
As it stands now, Alexa is starting to get out of the house more and more thanks to devices like Echo Buds, Echo Auto, Day One products like the Echo Loop ring and Echo Frames glasses, as well as third-party products like the Fitbit Versa 2, but having a good phone would really take Alexa from being the smart home queen to the next level. She might never dethrone the Google Assistant on mobile, but you could make the argument that she could put a serious dent in Siri (and even now she's better than Bixby!).
One of the Fire Phone's biggest mistakes was forking over Android with FireOS, but Amazon doesn't need to make that mistake again. You need only look to Microsoft to see how successful another major hardware and software company can be on Android. Their Microsoft Launcher is one of the most popular skins available on Android, and Microsoft apps like Outlook and Word are also among the most downloaded on the platform (and many already come pre-loaded on phones from Samsung). Heck, Microsoft is itself getting back into the smartphone game later this year with its Duo (not)phone, which will be running a Microsoft-skinned version of Android.
There is no reason why Amazon couldn't do something similar, making a compelling (but not overly premium) piece of hardware, with an Echo or Alexa launcher sitting on top of Android. They could still offer ready access to the Play Store and services, even if they favor Amazon's AppStore by pre-loading it on the home screen. Rather than using a phone to showcase FireOS or Amazon, this new device should be the showcase for Alexa herself.
If Amazon were to aim at the mid-tier smartphone market that is currently dominated in the U.S. by companies like Motorola and Nokia (and has been recently vacated by OnePlus), it could really do some damage with Alexa. Not only would an Echo Phone do a better job of getting Alexa out into the real world than Amazon's previous attempts, it would provide a platform to really promote and push great existing, if under-utilized, Amazon services like Amazon Photos and Amazon Music. It could also give a boost to Echo audio/video calling currently buried in the Alexa app or available on Echo smart speakers and Echo Show screened speakers.
In addition to boosting Amazon's apps and services, think of the possibility for wearable interoperability and bundling. The Echo Buds could be what the AirPods are to the iPhone or Galaxy Buds are to Samsung devices. Amazon could explore its own fitness device or wearable that could pair with its new phone. Simply having this halo device could open the door to more excellent Echo hardware moving forward.
Amazon need not be afraid of getting burned again by the Fire Phone. Indeed, the time is ripe for them to resurrect a smartphone from the ashes to showcase Alexa's capabilities. Perhaps instead of calling it an Echo Phone, it should be the Echo Phoenix, or Phoenix Phone, or something like that? Whatever its called, let's make it happen, Amazon!
Best Option for Alexa Right Now
If you want Alexa on the go, this is the way to go
The Moto G7 offers a well-rounded overall package with a palatable price tag. Oh, and you can get it with hands-free Alexa and preloaded Amazon apps!
Be an expert in 5 minutes
Get the latest news from Android Central, your trusted companion in the world of Android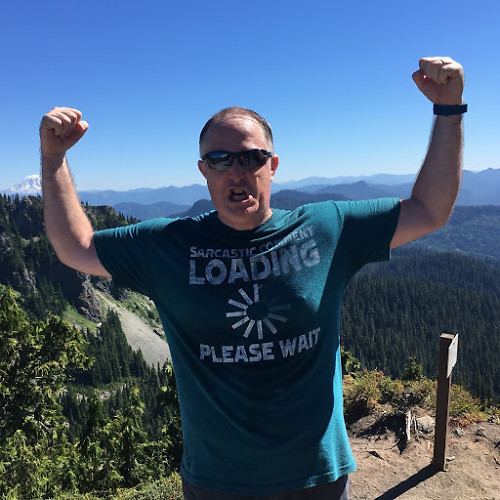 Jeramy was the Editor-in-Chief of Android Central. He is proud to help *Keep Austin Weird* and loves hiking in the hill country of central Texas with a breakfast taco in each hand.